'Marlins Clubhouse' season finale premieres Sept. 4 on FOX Sports Florida
BY foxsports • September 2, 2015
MIAMI -- FOX Sports Florida, the statewide television home of the Miami Marlins, will be premiering an all-new episode of "Marlins ClubHouse" Friday, Sept. 4 at 6 p.m. before the Marlins LIVE pregame show. "Marlins ClubHouse" is a magazine-style show geared towards young baseball players ages 13-18. The show is hosted by FOX Sports Florida analyst and former Marlins outfielder Preston Wilson.
Below is a detailed run down on Friday's new episode:
-- Coaches Corner: A firsthand, instructional baseball clinic with tips on technique from Marlins coaches and broadcasters. In this episode, World Series Champion and analyst Jeff Conine joins us to go over read steps for an outfielder. He gives viewers All-Star advice on how to prepare for a game, advice that most professional ball players aren't doing today.
-- My Journey: A baseball diary of Marlins players and coaches journey to the big leagues. Episode six goes 100 mph with Marlins reliever Carter Capps. This segment walks us through Carter's short career to date as he tells Marlins fans why they shouldn't be surprised to see him working as a park ranger when he is finished with his baseball.
-- Where Are They Now: Bruce Aven played for the Marlins back in 1999, and tried to leave the game of baseball behind, but when it's in your blood, it's in your blood. We check in with Bruce to see how he's molding the future of the game.
-- Future Phenoms: With the Gulf Coast League season coming to an end in June, Preston Wilson catches us up on the progress of Miami 1st round pick Josh Naylor. We'll also highlight the fastest man in the Marlin's organization other than Dee Gordon in Jupiter's Yefri Perez.
-- UHealth Tip: Sponsored by UHealth Sports Medicine, this segment features UHealth doctors discussing the dangers of energy drinks and supplements for young baseball players.
See all of this and more on "Marlins ClubHouse," and be sure to follow and send your baseball related questions @MarlinClubHouse on Twitter or MarlinsClubHouse@gmail.com for a chance to be featured in an upcoming episode.
RE-AIR SCHEDULE:
Sun. 9/6/2015, 12:00 p.m.

Sat. 9/12/2015, 6:00 p.m.

Sun. 9/13/2015, 12:00 p.m.

Sat. 9/19/2015, 3:00 p.m.

Sun. 9/20/2015, 12:30 p.m.

Sat. 9/26/2015, 6:00 p.m.

Sun. 9/27/2015, 12:00 p.m.


About FOX Sports Florida / FOX's Sun Sports
FOX Sports Florida & FOX's Sun Sports are the regional television homes of the Orlando Magic, Tampa Bay Rays, Miami Heat, Miami Marlins, Tampa Bay Lightning and the Florida Panthers. The regional sports networks are available in more than 6.5 million cable & satellite homes across the state. FOX Sports Florida and Sun Sports are committed to making a positive impact in the communities we serve by engaging our audiences and providing award winning TV and web coverage of Florida's hometown sports teams. For more information, channel listings and how you can get involved with FOX Sports Florida / Sun Sports, visit www.foxsportsflorida.com
---
---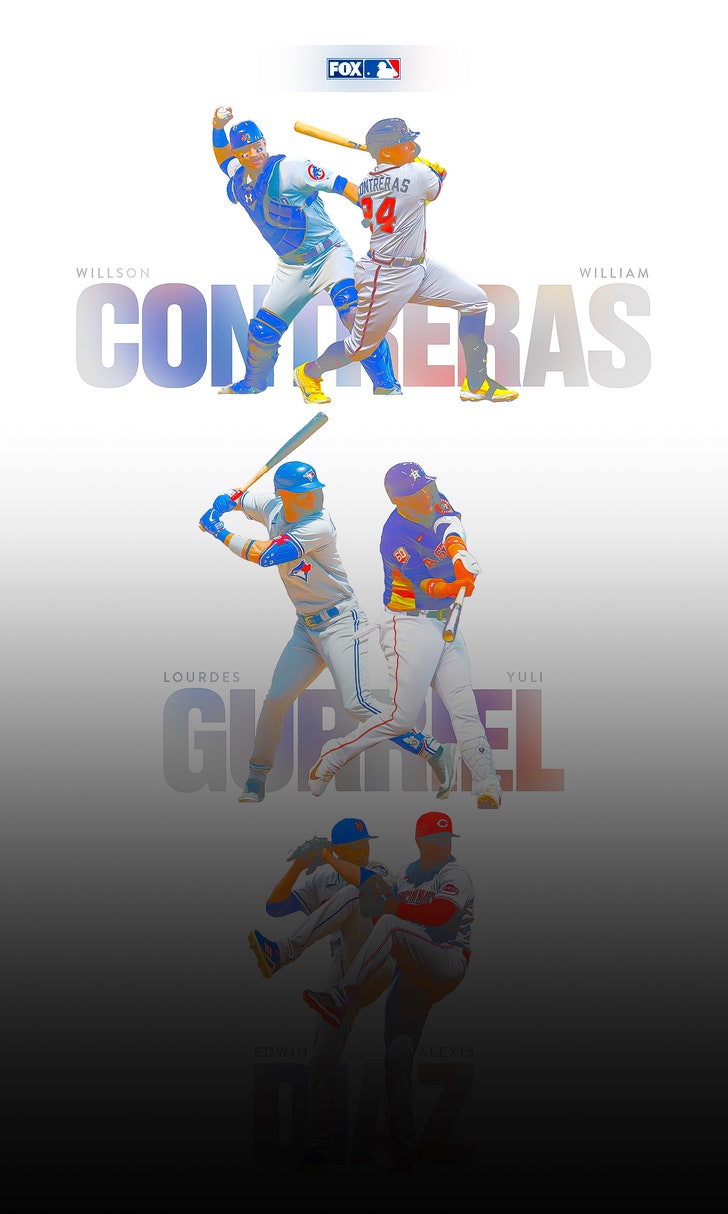 MLB's Best Brothers: Willson, William Contreras top the list of duos