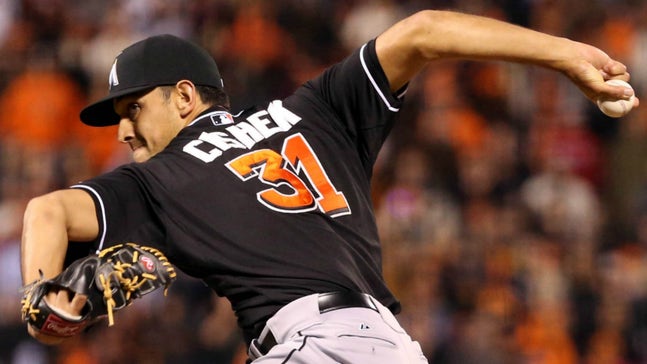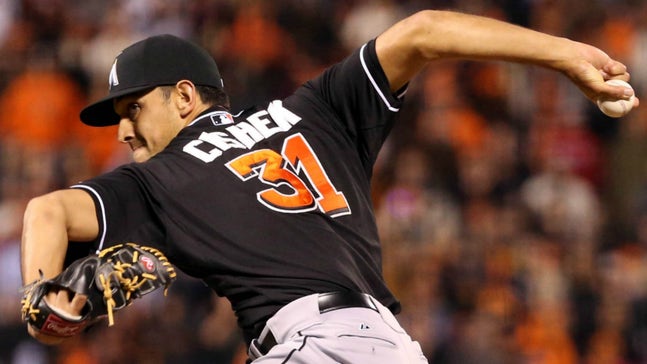 Marlins closer Steve Cishek primed for spring training to arrive
Published
Feb. 5, 2015 11:00 a.m. ET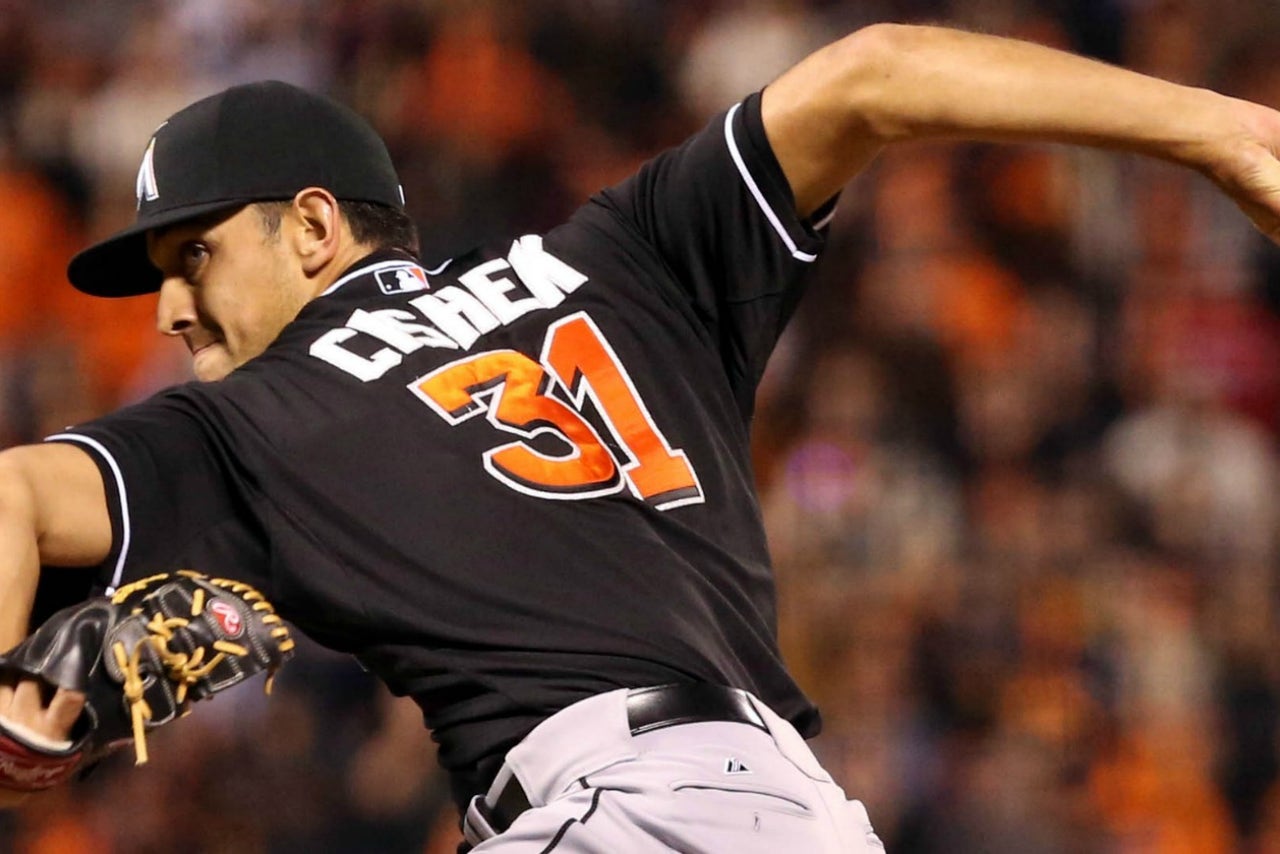 Six days a week, Miami Marlins closer Steve Cishek visits Cressey Sports Performance in Jupiter, Florida, for his offseason workout routine.
Mondays and Thursdays: Legs.
Tuesdays and Fridays: Upper body.
Wednesdays and Saturdays: Movement.
Just last week, Cishek threw two bullpen sessions for the first time since the season ended in late September. Although pitchers and catchers will report in 15 days, he's getting antsy.
"I can't wait to get started," Cishek said. "It's killing me right now, especially with the team put together. You want to get going. Going to the gym and everything is great, but it's not the same until you're with the actual team doing all that stuff. Get ready as a team. Right now I'm at that aspect, and it's just around the corner."
Much like shortstop Adeiny Hechavarria, Cishek took a three-week break before lifting this winter. The workouts, which begin around noon, last between 2-2.5 hours. They include warmups of foam rolling and movement patterns to activate his muscles, particularly the glutes and hamstrings. Those last for 1.5 hours. Weights go for another hour. He also focuses on his core and rotator cuff because of the number of pitches he'll accumulate over a long season.
Cishek doesn't do cardio. Instead, he works on explosive movements, such as hurdle hops and line jumps. He follows them up with sprints of the jogging start and side start variety. As a reliever, he understands the need for explosion over endurance.
"It takes a pretty good chunk out of the day," Cishek said of the routine.
Yet such a schedule doesn't stop Cishek from relaxing both his mind and body. A baseball season goes from late February to at least early October. Finding time to detox is just as crucial as preparation for the actual season. Living in Jupiter, Florida, where the Marlins' spring-training complex is located, has its advantages.
"I always try to find time to do other things other than working out," Cishek said. "For me, church is very important obviously, and I play some golf. If I get an opportunity to play I'll move some things around to make it work."
The routine will get amped up some more starting next week, when he increases his bullpen sessions from two to three -- Monday, Wednesday and Friday.
Entering his sixth big-league season, Cishek knows what works for him in workouts and on the mound.
A self-proclaimed routine-oriented person, the 28-year-old will get a new program every month from trainer Eric Cressey. Cishek, who in the past would visit the original Cressey location in Massachusetts, makes sure to follow whatever he says and "go after it."
"Every offseason coming into spring training I'll work on a third pitch like a changeup or split finger," Cishek said. "Split finger's been good for me the past couple of years, It's just, it's a pretty good phrase, 'Don't teach a bulldog new tricks.' I wouldn't consider myself old, but I'll make an adjustment if I'm getting smoked every game. I'll make an adjustment somewhere. That's how I go about it. If what I'm doing isn't working anymore than I find a different way to get the job done. Luckily, I have great pitching coaches -- Chuck (Hernandez) and Reid (Cornelius). They are awesome. You can go to them for anything. They help you out. I stick to what I do best and hopefully it'll work out for next year."
As the second-longest-tenured Marlin behind All-Star slugger Giancarlo Stanton, Cishek hopes to finally make the postseason with the organization. With the way the front office retooled the club this offseason, that has become the expectation. Anything short would be a disappointment.
Cishek, who avoided arbitration with a one-year, $6.65 million deal, saved a career-high 39 games (fifth most in the National League) in 2014. He went 4-5 with a 3.17 ERA in 67 appearances. Since taking over closing duties for Heath Bell in 2012, he is 88 of 98 in save opportunities.
How does he top that? What are his personal goals? That can be tricky for a closer, who can't control how often his team plays in close games or enters the ninth inning with the lead.
When Cishek struggled during a stretch from June 27 through Aug. 11, his ERA ballooned from 1.98 to 3.86. The Oakland Athletics chased him in a career-worst outing of four runs on five hits and a walk in 2/3 inning. He would surrender multiple runs in four of the next 19 outings but blew just two games. Opponents scored in eight of them.
Despite the trouble, manager Mike Redmond didn't lose faith in him. Cishek continued to compete and tried to execute each pitch as best he could. It would work as he tossed 10 straight scoreless outings to wrap up the 2014 season.
"I had a rough patch for a while," Cishek said. "It happens to me a couple times a year where I just kind of lose a feel, my arm doesn't feel the same. For me to be able to get through that rough patch is a lot. Even though it was tough to give up a couple of runs, I had a three-run lead (and can) still get the save. That's all that matters to me.
"Last year I realized you don't have to have your best stuff to be able to get the job done for the team. No matter how bad you look if the team wins as a closer that's what you always strive to do. I was proud of the fact that when I just felt terrible for a few weeks or so grind it out, get through it and do it for unselfish reasons and help the team win."
You can follow Christina De Nicola on Twitter @CDeNicola13 or email her at cdenicola13@gmail.com.
---