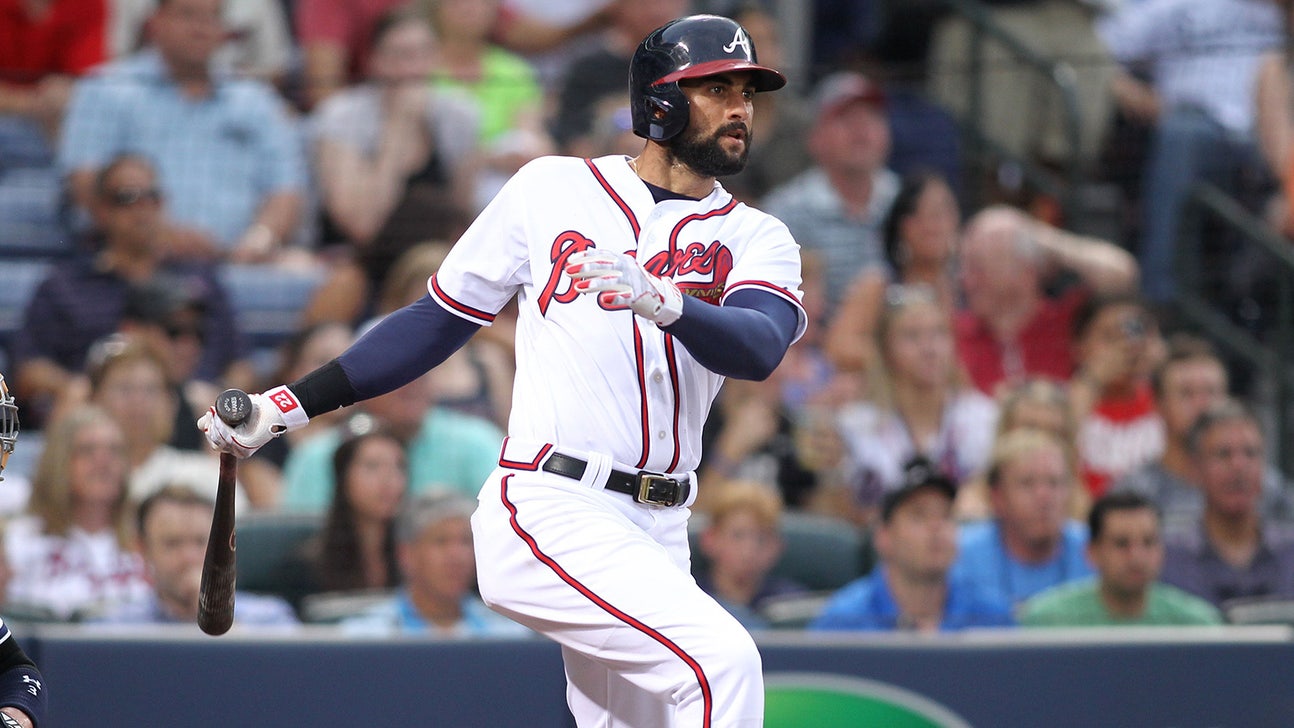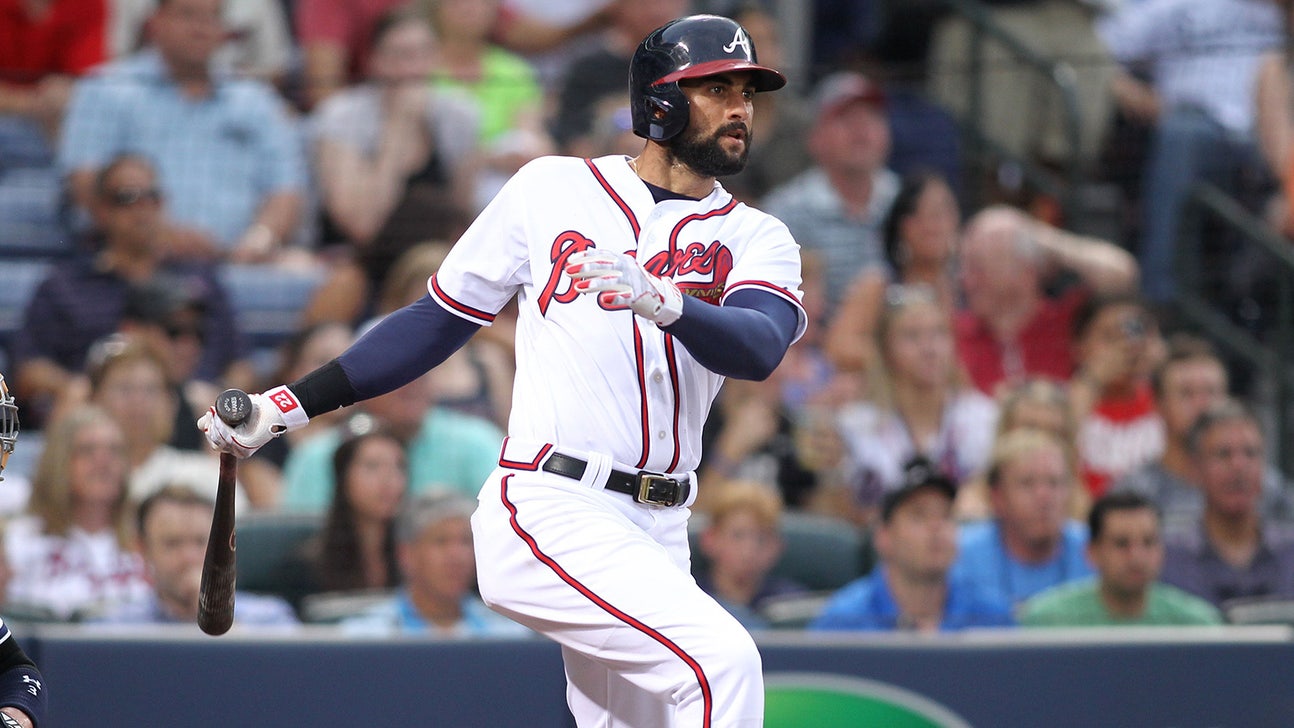 Markakis homerless, but adapting, thriving for Braves
Published
Jun. 11, 2015 10:33 a.m. ET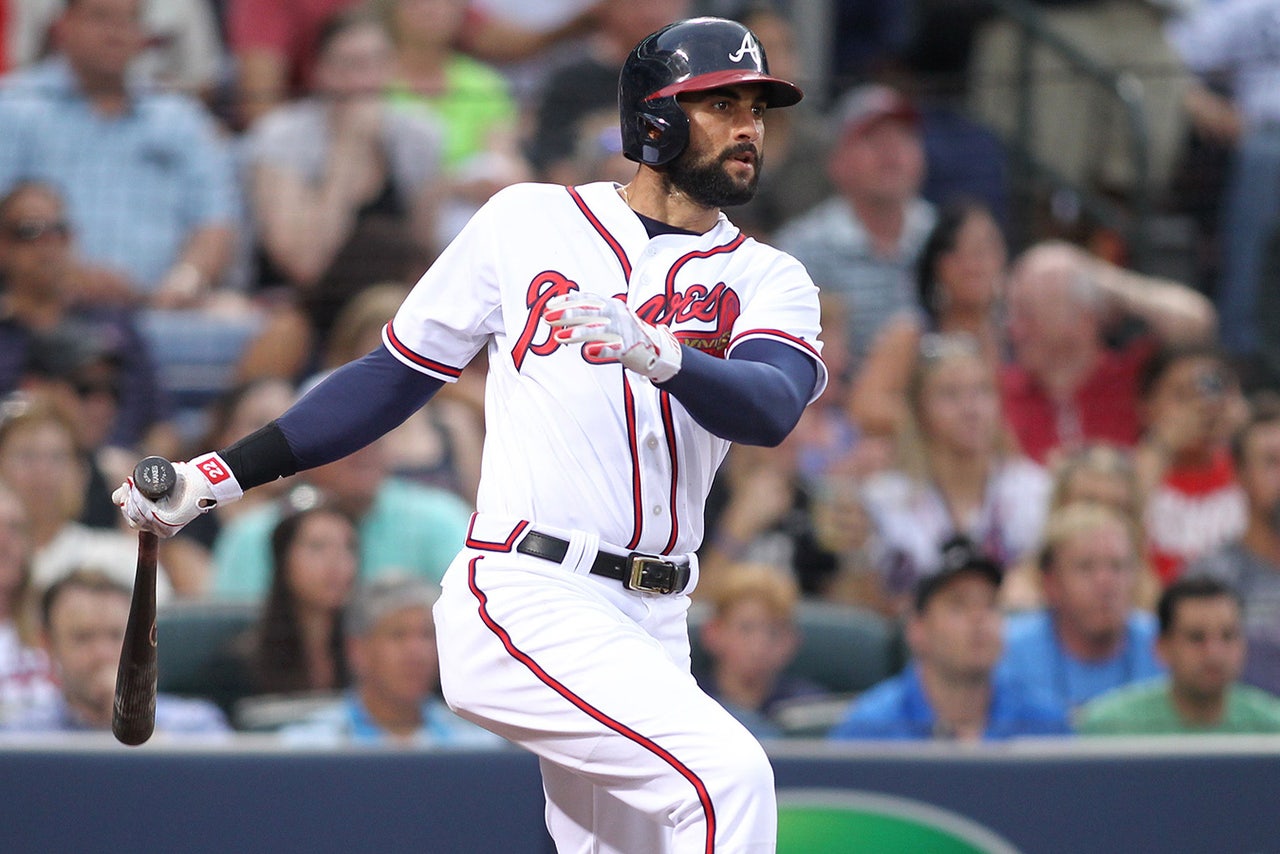 ATLANTA -- Fredi Gonzalez admits he hasn't glanced at Nick Markakis' fly-ball rate, or anyone else's for that matter.
"I haven't gotten past the BABIP yet," the Braves manager said, laughing.
Gonzalez, who has embraced some tenets of the sabermetric movement, may want to go beyond batting average on balls in play when it comes to Markakis. That fly-ball rate might be the most telling figure in how Markakis has altered his game after undergoing offseason neck surgery.
The right fielder has a fly-ball rate of 21.5, a 13 percent drop from a year and his lowest since he was at 29.2 as a rookie in 2006. It's a byproduct of him working to get his strength back, but so too is hitting in spacious Turner Field.
"In this ballpark, with not being comfortable with your strength, you have to change approaches," Markakis said. "This is a big ballpark, a lot of holes, a lot of gaps for hits.
If I go up there with the approach of hitting it out of the ballpark, a guy my size, in a park like this, it doesn't play well into my favor."
Markakis has yet to homer in 58 games, three shy of the career high he set in 2006, and with 101 plate appearances at fourth, he's the only primary cleanup hitter in the majors who has yet to go deep.
"I don't even worry about the power, I really don't," Gonzalez said. "I see him, and we talked about it, that's the name of the game is that there's no power there. ... But I like the fact that he splits the gap, that he drives in runs, gives you great at-bats."
Markakis' power has slowly dipped since hitting 23 and 20 home runs in 2007 and '08, respectively, and he hasn't had more than 15 since '09. But in a Braves uniform he's offset that by leading all National League right fielders with 15 doubles and his .308 average trails only the Nationals' Bryce Harper (.328), a consistency has made Gonzalez forget about any lack of home runs.
"The only time you miss the power is when you're down two or three runs and all of a sudden somebody walks somebody and the next guy hits a home run and you're back in it," he said.
But it's hard to deny that when he has flirted with going deep the change from Camden Yards -- where its 333 feet to left field, 364 to left center, 400 to center, 373 to right center and 318 to right -- to Atlanta -- which is 335 to left, 380 in left center, 400 to center, 390 in right center and 330 in right -- has played a major part.
In Monday's series opener vs. the Padres, Markakis sent an Ian Kennedy four-seam fastball deep to left field, but it fell a couple of steps from the wall into the glove of Justin Upton.
Watching from the Braves' dugout, hitting coach Kevin Seitzer commented to Gonzalez "That's six rows in (in Baltimore)."
It's a reality that's not lost on Markakis, who has flied out to the Turner Field warning track multiple times this season.
"A lot of balls at this ballpark would be home runs at other ballparks," he said. "We don't have that luxury here. We have a big ballpark. We've got to find other ways to score than go out there and plan on hitting the home run, especially here, especially in this division."
That, he and the Braves have done.
Considering they rank next-to-last in the majors in home runs with 38 -- only the Phillies are worse with 36 -- it seems almost fitting their No. 4 hitter would be homerless. With a focus on putting the ball in play, Markakis is leading by example with a .360 BABIP, which is the highest of any primary right fielder.
A year ago, when Markakis hit 14 home runs with a 34.5 fly-ball rate, he carried a .299 BABIP.
"You go up there with the approach of hitting 30, 40 home runs a year and striking out 200-plus times, I think it hurts your team more than anything," he said. "Like myself and this team, we're going to put the ball in play, whether it's get on base by walk, hit, error, we need to get on and score runs any way we can.
"We're not a team that's going to depend on the long ball like a lot of teams are built in Major League Baseball. We're not that." Follow Cory McCartney on Twitter @coryjmccartney
---