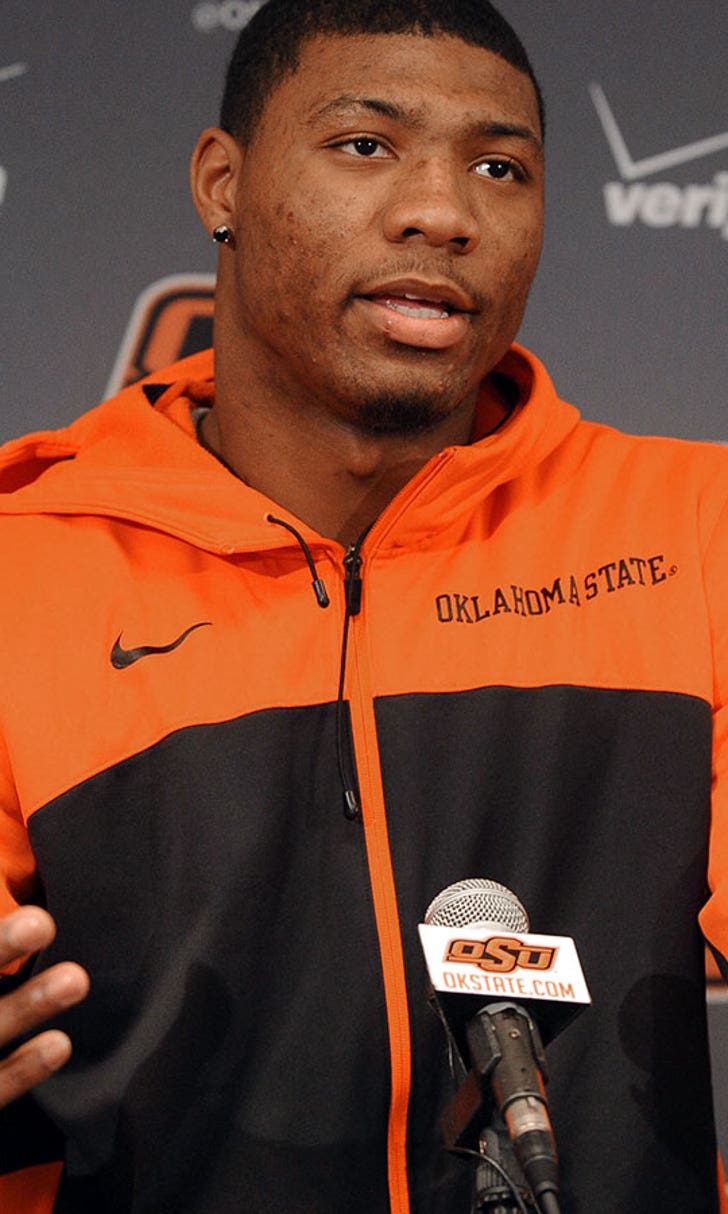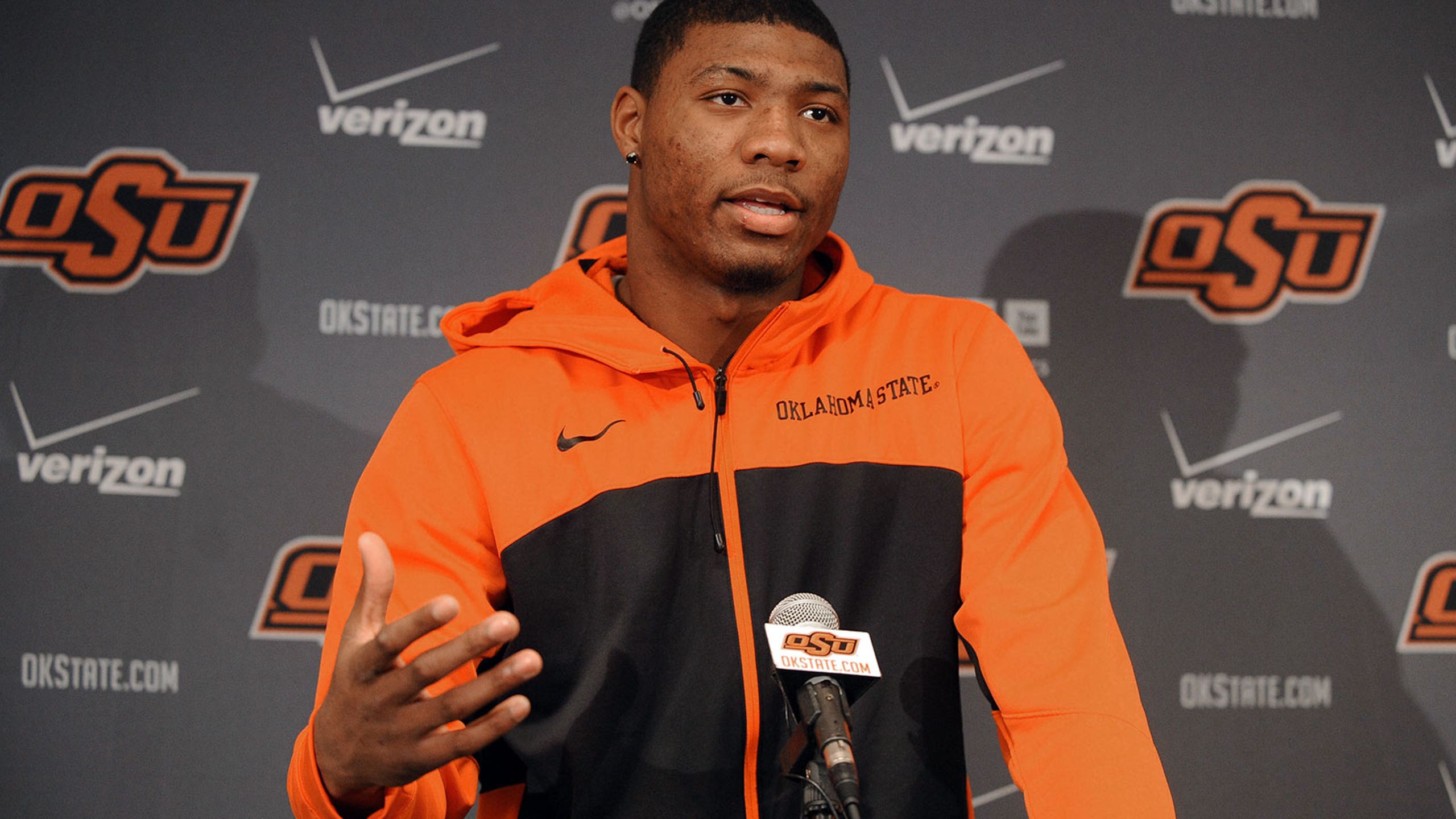 Marcus Smart unhappy with OSU blogger
BY foxsports • February 17, 2014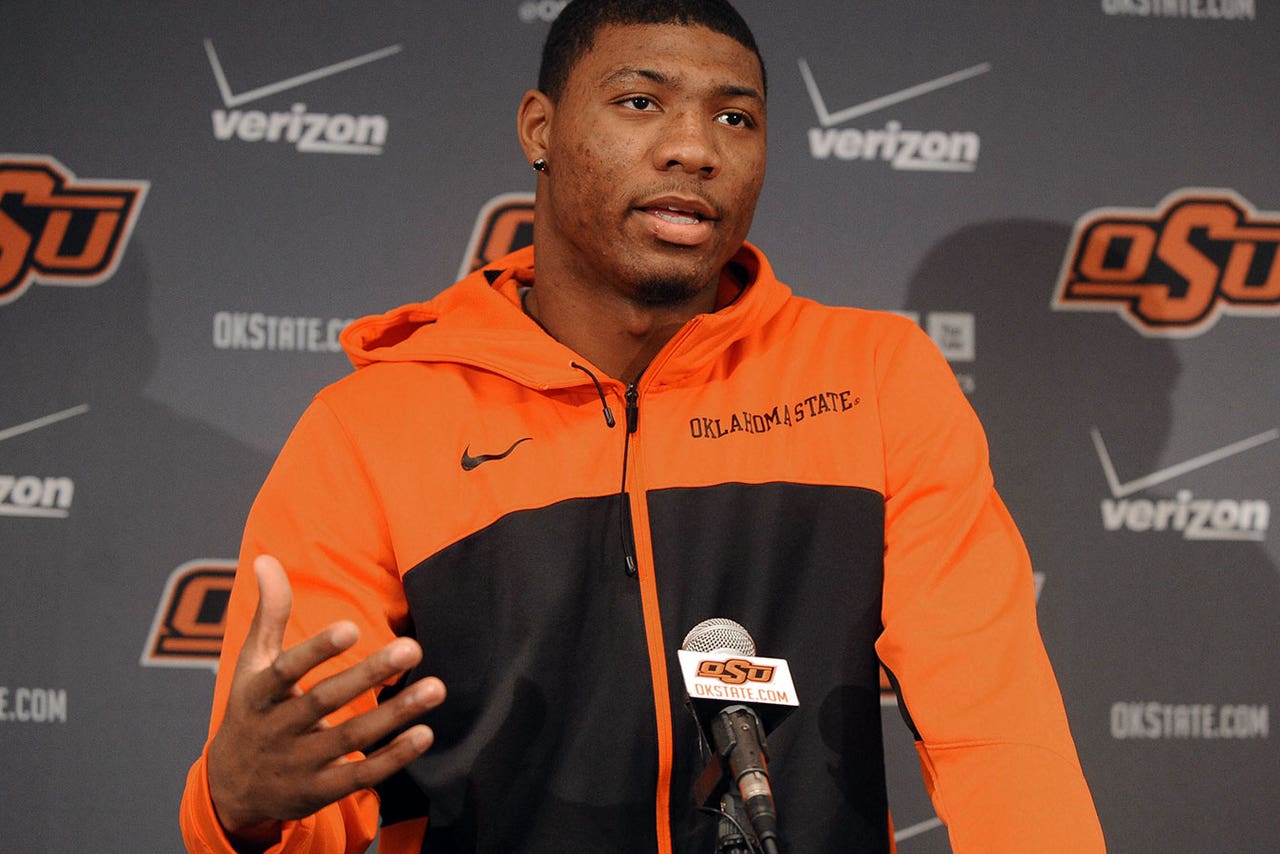 Marcus Smart sat out the final portion of his three-game suspension on Monday night, but he still found a way to stay active. 
The Oklahoma State star hadn't tweeted (retweets excluded) since apologizing on Jan. 25 for an emotional outburst against West Virginia that culminated in him breaking a chair, but broke his silence during the first half of Oklahoma State's 70-64 loss to Baylor. 
Smart took issue with OSU blogger Kyle Porter, who runs the website Pistols Firing, claiming he was being too negative. 
The Bears handed Oklahoma State its seventh consecutive loss, a first since the 1972-73 season. 
@pistolsguy yo dude listen no one is forcing u to watch the game or watch us play if your a Osu cowboy act like it

— marcus smart (@smart_MS3) February 18, 2014
"yo dude listen no one is forcing u to watch the game or watch us play if your [sic] a Osu cowboy act like it. I'm tired of seeing your negativity towards the team and the coaches. theses aren't shots fired or any disrespect just saying," Smart wrote. 
Smart was suspended on Feb. 9 after pushing Texas Tech fan Jeff Orr, who later admitted calling Smart a "piece of crap." Earlier media reports said Smart claimed Orr used a racial slur, but Orr denied those reports and a Texas Tech investigation did not find any evidence to support the allegation. 
Smart, who averages a team-high 17.5 points and is expected to be a first-round pick in the NBA Draft, did not travel to Waco or Austin for Oklahoma State's games during his suspension. He watched Oklahoma State's loss on Saturday to Oklahoma from the locker room. 
---