Maranatha's Dorsey wins Gatorade California Boys Basketball Player of the Year
BY foxsports • March 20, 2015
Tyler Dorsey might just have saved his best for last. In his final season as a high school athlete, he returned home to Pasadena and had a season for the ages.
Dorsey's scoring exploits for Maranatha during the 2014-15 campaign was something many would say they hadn't seen since former UCLA great Tracy Murray donned a Glendora uniform in the late 80s.
For the season, Dorsey averaged 34 points per game and 10.4 rebounds while leading Maranatha to the first CIF Southern Section title in program history. His efforts were recognized Friday when the Oregon-bound guard was named the Gatorade California Boys Basketball Player of the Year.
"It's a blessing," Dorsey told FOXSPortsWest.com on Friday. "It was an honor to get that award. I'm really, really happy because I did put a lot of hard work in going into this season. It's just a great feeling to have."  
Dorsey joins a list that includes current New Orleans Pelicans guard Jrue Holiday, Utah Jazz forward Grant Jerrett and potential future lottery pick Stanley Johnson, who is now at the University of Arizona, as recent players from the state to win the award.
He's the second athlete in the school's history to win the award, but the first basketball player. Dylan Covey, a pitcher in the Oakland A's organization, won the award in 2010.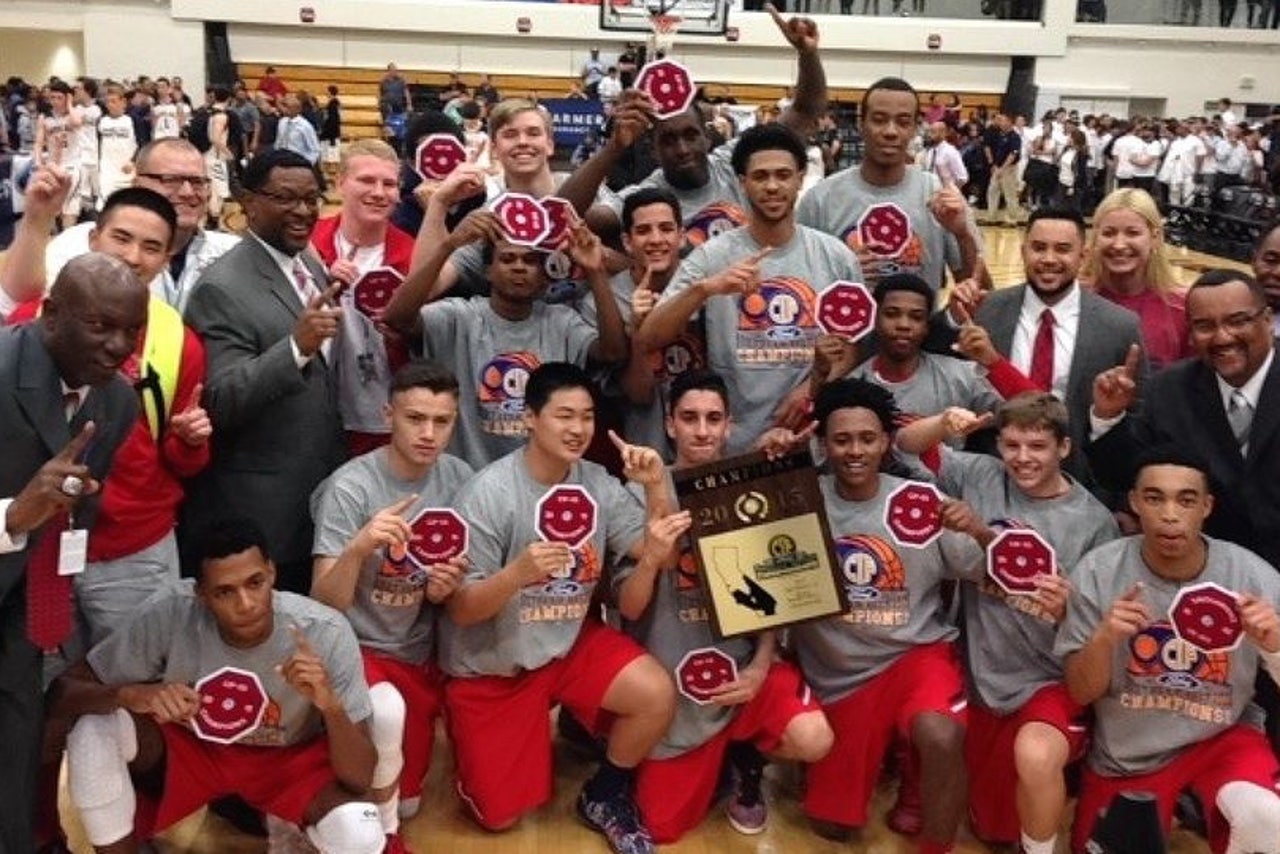 Maranatha's Dorsey has been scorching the competition
Dorsey spent his final high school campaign shredding the nets all season long. With the league title essentially on the line Dorsey scored what at the time was a career-high 48 points to defeat Village Christian. It was the second time the Minutemen defeated Village Christian during the season –handing the Crusaders its first two league losses in four seasons. Maranatha finished the season 8-0 in league play winning the fifth league title in school history.
Dorsey scored a career-high 52 points last week in a win over Chaminade in the CIF Southern California regional playoffs. He scored 40 or more points 11 times during his senior season and 30 or more points 20 times.
Dorsey has been selected to play in the Jordan Brand Classic on April 17 at the Barclays Center in Brooklyn. Of all the accolades, it's the CIF Southern Section title that stands out.
"That's a great memory I'm going to always have," Dorsey said of winning the second CIF Southern Section title of his career (He also won as a sophomore at St. John Bosco). "Having a great season and just putting my school on the map and my city on the map. We set history. (The championship banner is) always going to be up here even when I come back, when I'm older, and to see that it's going to be great to put up the banner and knowing my teammates can come back and see that and say 'We did that!' "
---