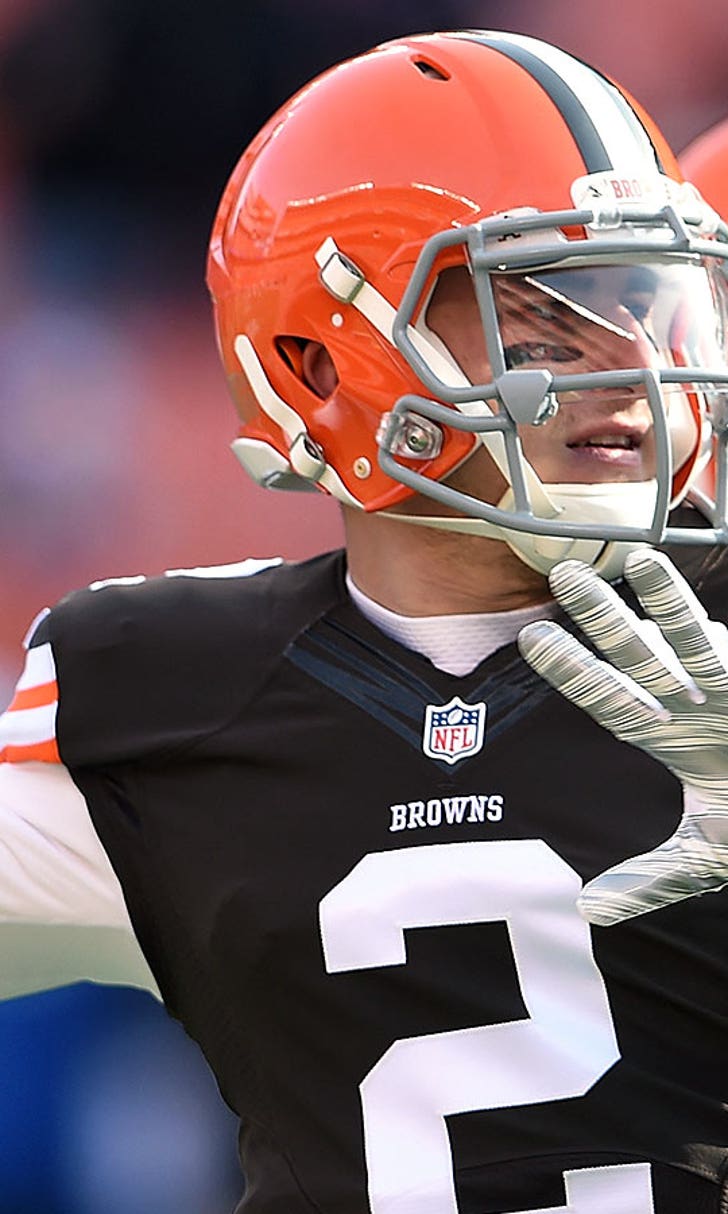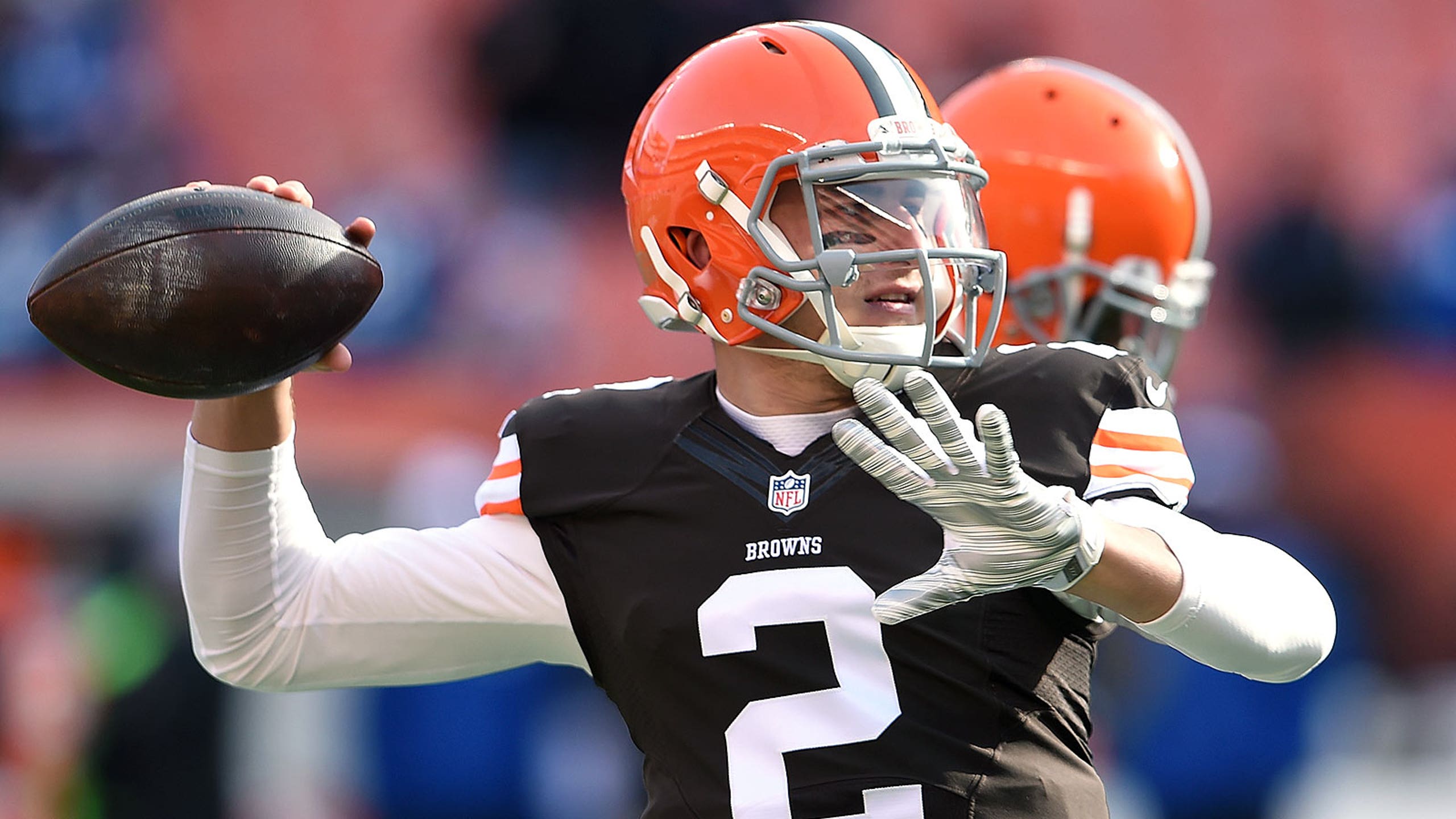 Manziel ready for spotlight, scrutiny
BY foxsports • December 12, 2014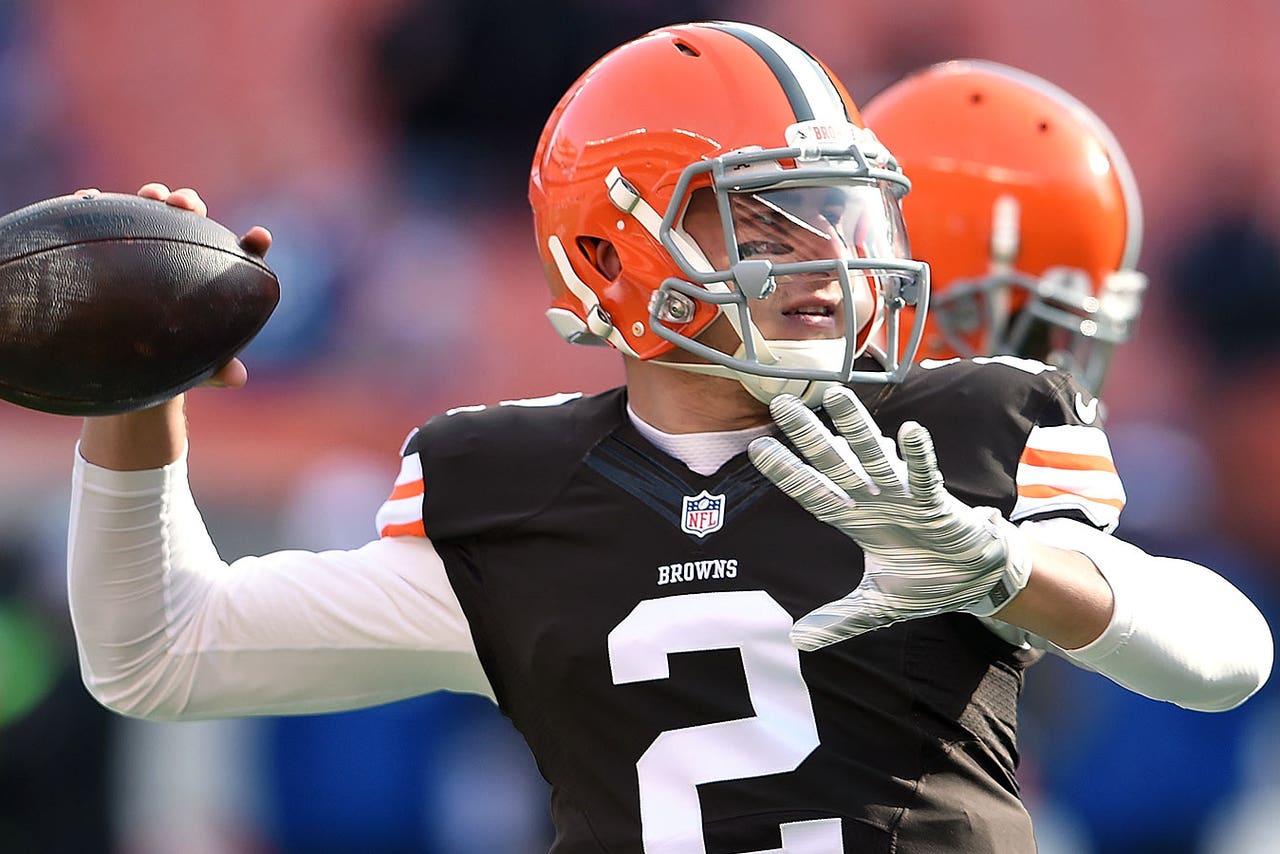 BEREA, Ohio - Johnny Manziel is the new starting quarterback of the Cleveland Browns and very much a marked man.
The bullseye part is nothing new.
"I think I welcome it," Manziel said Friday. "I think I accept that. I've been a guy that has had a lot of hate spewed towards (him). Obviously we saw that at (Texas) A&M, but that's part of it. I just move on from that and do what I need to do."
The Browns are giving Manziel his first start while playing for their playoff lives. He brings flash, celebrity status and Heisman Trophy pedigree.
The Bengals know all of that.
"Johnny already got a taste of it in the preseason," Browns coach Mike Pettine said. "Everybody's gunning for him. I guarantee everybody that sacks him is going to stand over him and make the money sign. That comes with it. His best thing is not to get caught up in it. He's got to go out and execute, and when a play is over, it's over. You have to move onto the next one."
In an August preseason game vs. the Washington Redskins, defenders yapped at Manziel after hitting him and sometimes when they didn't. Manziel didn't handle it well, and after the game paid an $11,800 NFL fine for making an obscene gesture to the Washington bench.
That wasn't the price of celebrity. It was the price of immaturity.
"I'm sure it will happen," Manziel said of possible extracurricular activities in Sunday's game vs the Cincinnati Bengals. "We saw a little bit of it through the preseason. There was some stuff going on, but at the same time, I'm in a different place now. It's not like it was in preseason. I feel like I have a lot better control of everything.
"I'm under a lot more control than I was then, and I have a lot better control over my emotions. I need to go out and be the leader of this team and regardless of whether I'm a rookie or not, go out and try and have fun and not get caught up in any other bull crap."
Two years almost to the day removed from winning the Heisman Trophy and one week since turning 22, Manziel gets his first NFL start with the Browns in a win or be eliminated spot.
"I'm sure I'll talk to him again, but it won't be anything extravagant," Pettine said. "It's one play at a time and focus on the job. Don't get caught up in the other stuff. You've got to be able to compartmentalize week to week, and you've got to be able to compartmentalize play to play.
"There's going to be a lot on him. I'm not going to overwhelm him, but at the same time, I just (want him to) know that we know he's going to make mistakes, and we'll have his back."
---