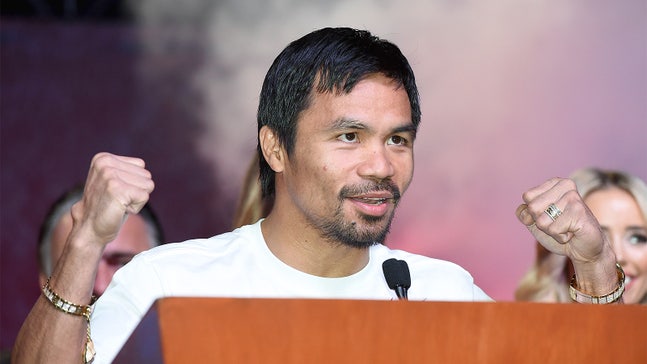 Manny Pacquiao helps Bruce Buffer announce Ronda Rousey
Published
May. 1, 2015 5:35 p.m. EDT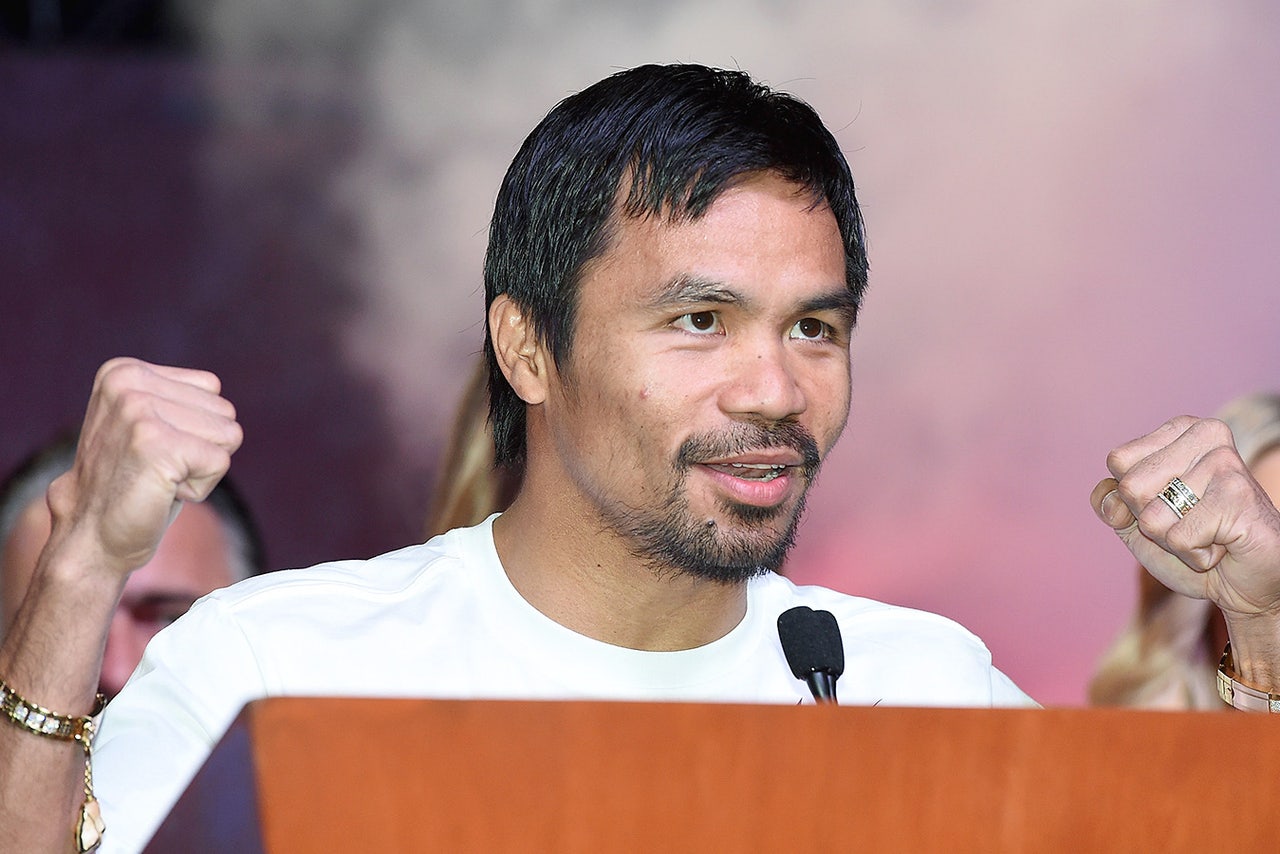 UFC announcer Bruce Buffer travelled to the famed Wildcard Boxing Club in Los Angeles to interview eight-division boxing champion Manny Pacquiao before he takes on Floyd Mayweather this weekend in the biggest boxing match in the long history of the sport.
'The Voice of the Octagon' talked to Pacquiao about his thoughts on mixed martial arts and his relationship with women's bantamweight champion, Ronda Rousey. Pacquiao sent a special video message to "his good friend" Rousey before her UFC 184 bout against Cat Zingano and, afterwards, invited her to his home in Los Angeles. Obviously, the Filipino boxing champ is a big fan.
Buffer finished his interview by asking the champion to help him introduce Rousey in a way that UFC fans have grown to love. Watch out Bruce, Manny is coming for your spot.
Buffer, the brother of boxing ring announcer Michael Buffer, also took the opportunity to speak with highly-respected trainer Freddie Roach. Roach shared his thoughts on Mayweather's movement, whether he think's GSP will return to the Octagon, and Rousey's spat with Laila Ali. Roach makes it clear that a boxer wouldn't stand a chance in the Octagon and vice versa.  "They are completely different sports," said Roach.
Pacquiao battles Floyd Mayweather on Saturday night at the MGM in Las Vegas. Rousey, reportedly the only person to receive a free ticket to the event, returns to the Octagon in August against undefeated No. 1 conteder Bethe Correia.
---