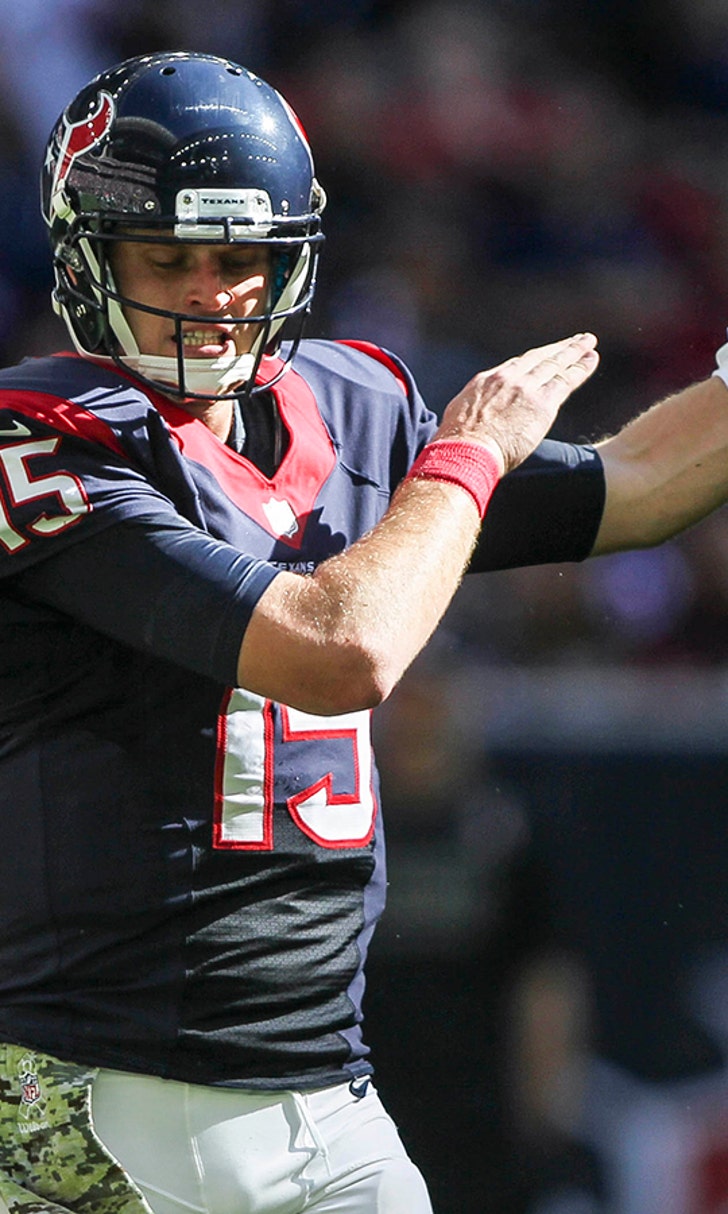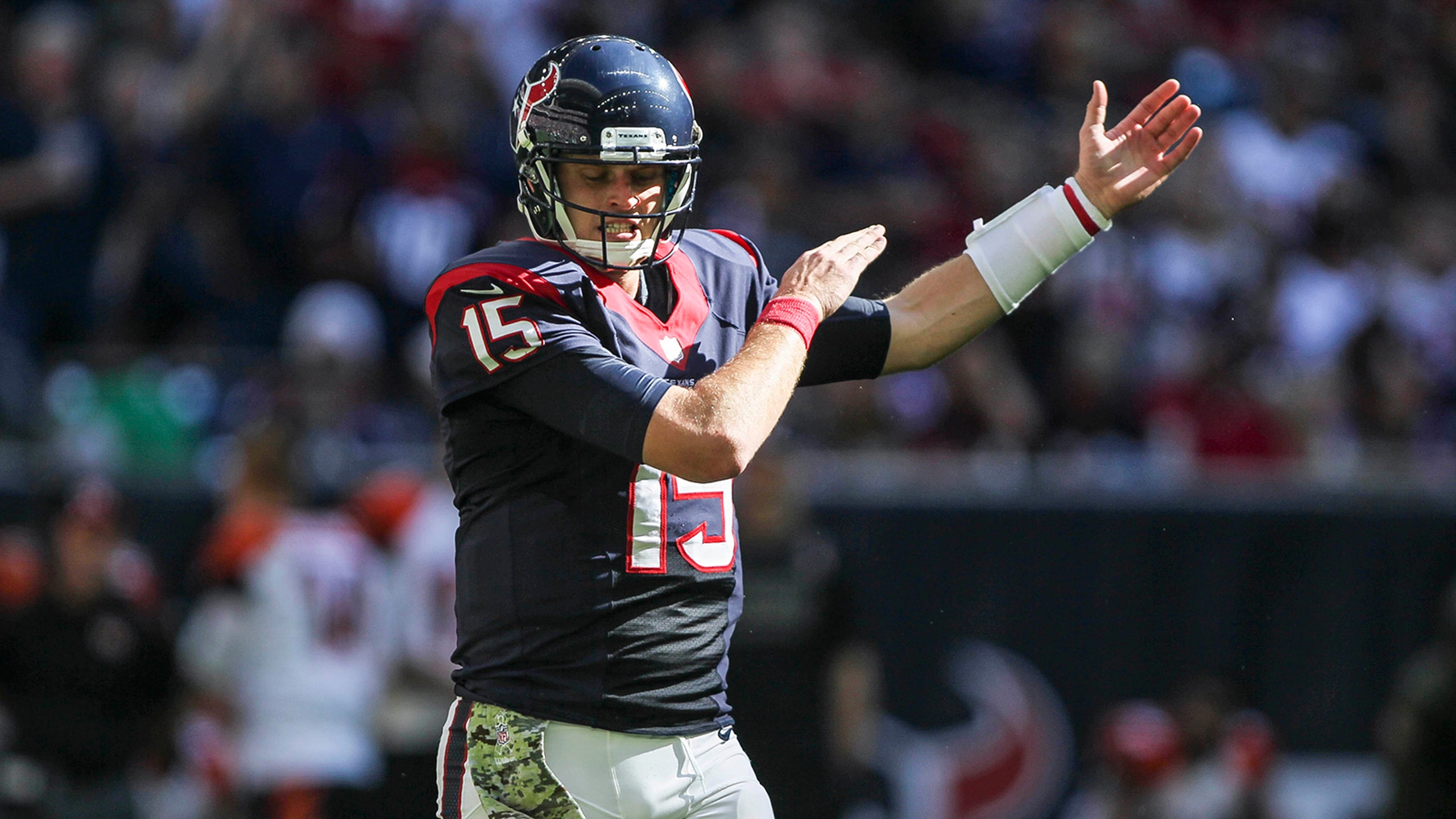 Mallett struggles in second start as Texans drop to Bengals
BY Shawn Ramsey • November 23, 2014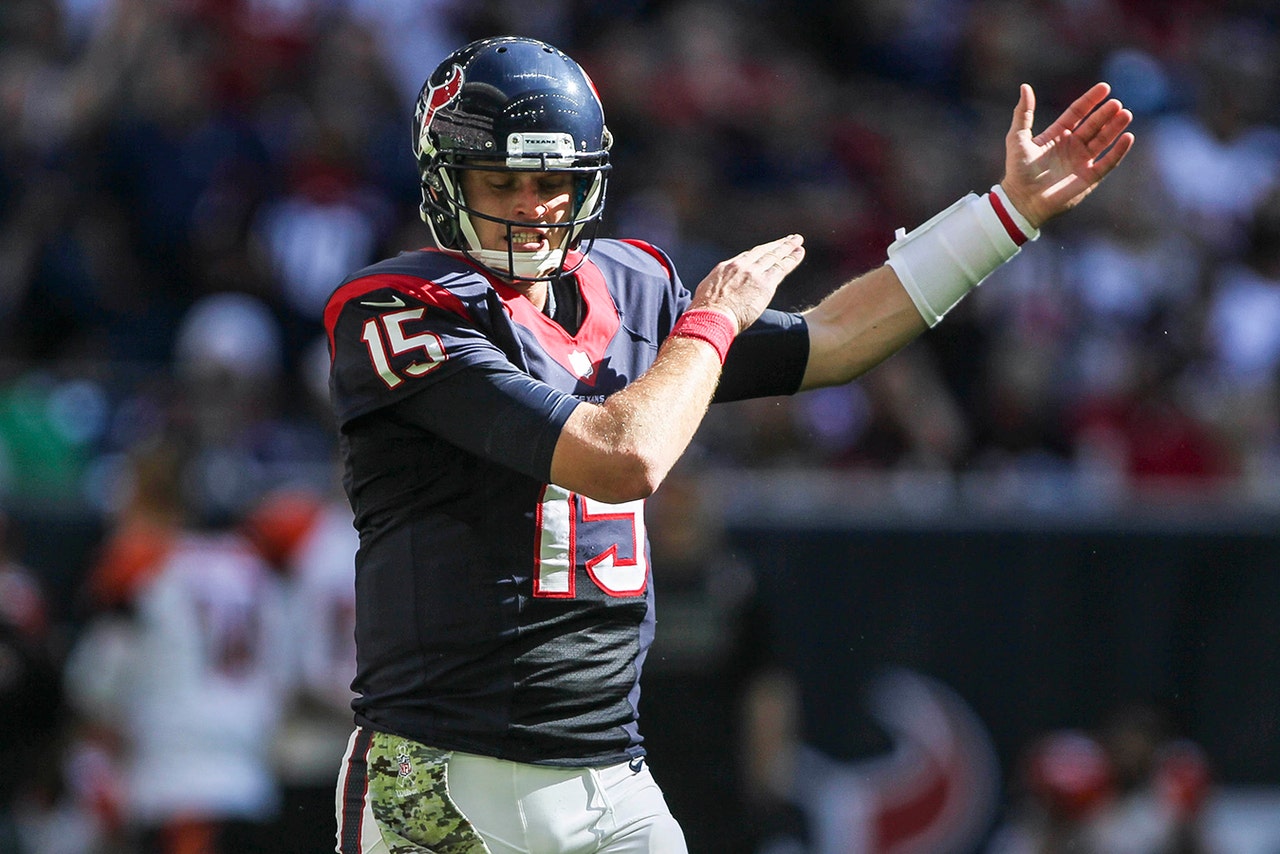 The Houston Texans offense, led by Ryan Mallett in his second-career start, got off to another slow start and never recovered, resulting in a 22-13 loss to the Cincinnati Bengals Sunday afternoon at NRG Stadium.
Bengals quarterback Andy Dalton was on-target nearly all game, torturing the Texans secondary going 24-for-35 throwing 233 yards along with a touchdown as the former Katy High School star picked up his first win in four attempts in his hometown of Houston.
"He's a good player, he's a good quarterback," Texans head coach Bill O'Brien said of Dalton. "He can run, he's an accurate passer and he's a very good quarterback."
Dalton's counterpart, Mallett, finished his second start with the Texans - his first in front of the home fans in Houston- with 189 yards and an interception. Of his 45 passing attempts, the quarterback had only 21 completions as he struggled overthrowing wide open receivers often during the loss.
"We've got to play better, we didn't play well today, I didn't play well today," Mallett said. "I couldn't hit the broadside of a barn from five yards away. So we've got to play better."
After the game, O'Brien refrained from placing the loss solely on his quarterback.
"It's a team loss, its not one guy," O'Brien said. "That whole locker room, coaching staff, everybody, we lost the game."
Along with Mallett's struggles moving the ball downfield, rookie running back Alfred Blue was unable to recreate the magic of his start against Cleveland rushing for only 45 yards. Blue was awarded the start for a second-straight week with Arian Foster inactive again as he continues to heal from a groin injury suffered in Week 9.
"They definitely stopped the run," O'Brien said. "I think we saw everything, we practiced against everything that they showed. We just didn't do a good enough job of getting it done during the game coaching wise and playing wise."
Despite the problems Sunday for the offense, the Texans appeared to catch a break when cornerback Jonathan Joseph returned an interception from Dalton for a touchdown in the third quarter to bring Houston to just a six-point deficit. The momentum only swung in the Texans' favor briefly as the offense stalled in the Bengals' side of the field in their following drive, settling for a field goal.
"Anytime you put points on the board as a defense, that's huge," Texans defensive end J.J. Watt said on Joseph's interception. "Momentum, obviously points, it is just a massive play for your team and you want to capitalize and we didn't. That's tough. Maybe we need to score more points."
Although the defense made the play of the game for the Texans, it did have issues stopping Dalton and the Bengals' offense on third down as they converted in 11 in 20 attempts.
"Those guys played hard. There were times we could have gotten off the field on third down a little bit sooner in the drive, but overall, thought they played hard," O'Brien said. "I thought our defense hung in there the whole game."
After the loss, the Texans are sitting below .500 with a 5-6 record and are on the outside looking in at the playoff picture in the AFC. Despite the dim outlook, O'Brien said his team will not give up as long as there are games remaining on the schedule.
"It wasn't a good day for us, especially offensively, but we're fighting until the end and we can never lose that fight," O'Brien said. "We can never ever lose that fight, no matter how long I'm the head coach here, this team always has to compete until the bitter end."
Follow Shawn Ramsey on Twitter: @ShawnPRamsey
---