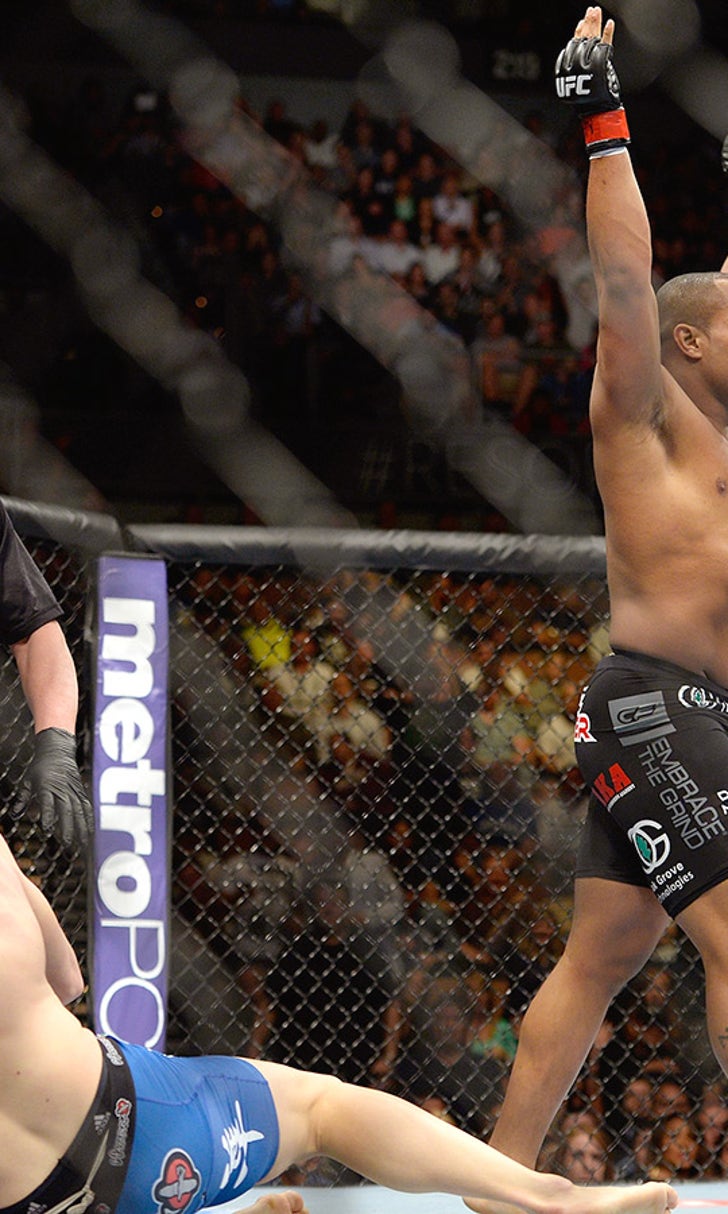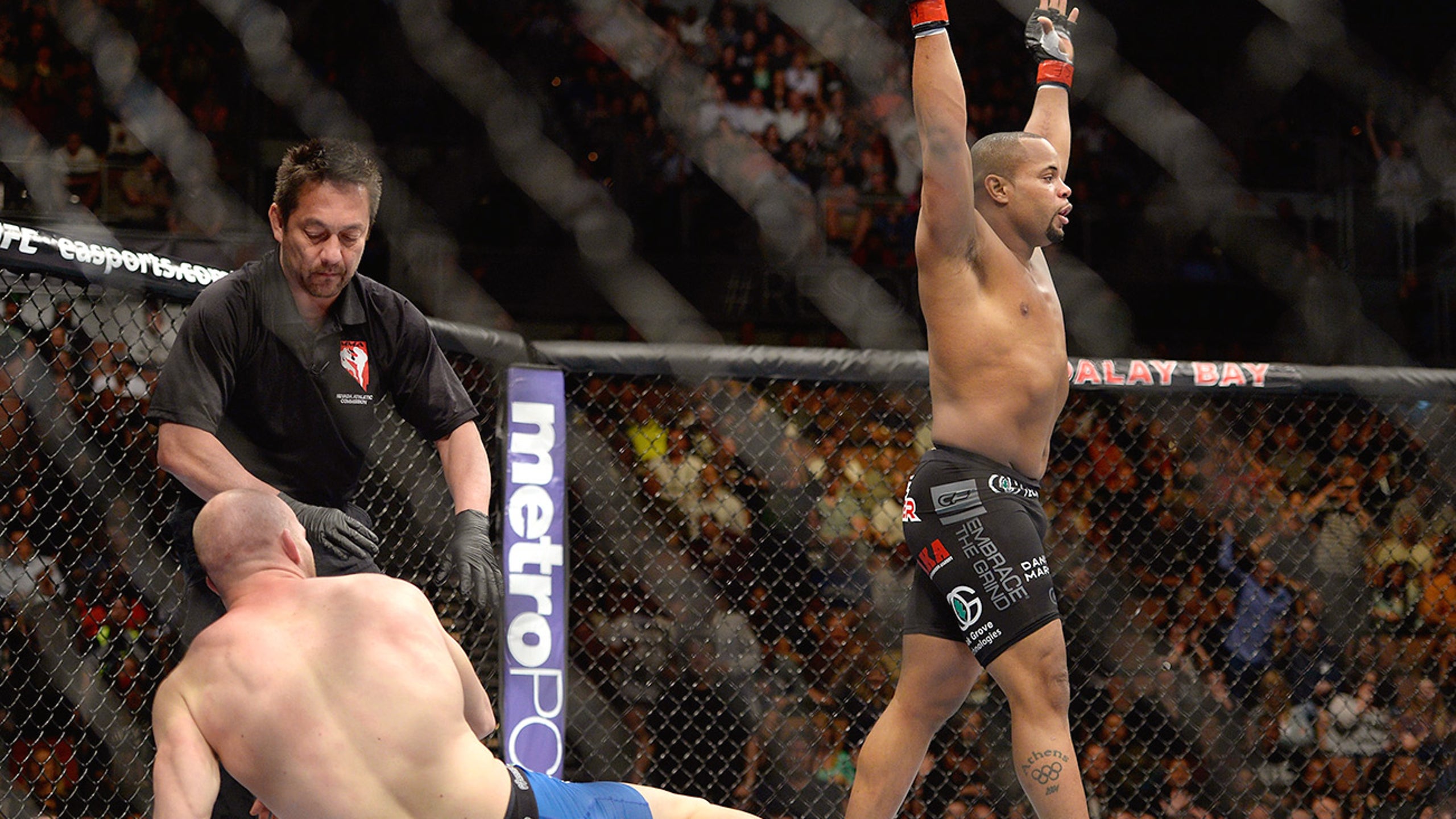 Making the grade: The Passes/Fails of UFC 170
BY foxsports • February 23, 2014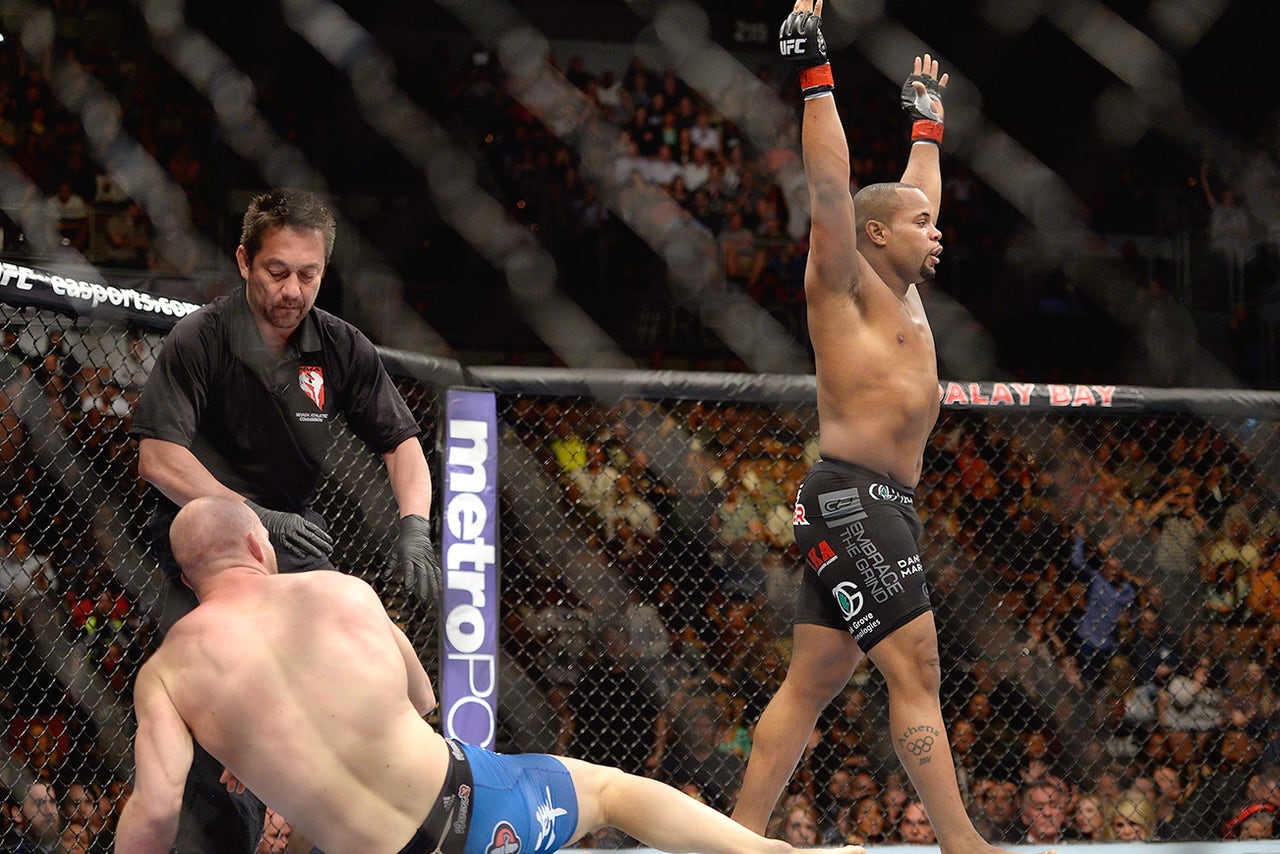 Ronda Rousey won again. Daniel Cormier brewed a devastating win over former coffee shop employee Patrick Cummins. Rory MacDonald did Rory MacDonald things.
Sure, UFC 170 was a fun night of fights. But here at Haymaker, we're more interested in reading between the lines.
Here's what we took away from the event:
PASSES
Weston Kia
Did anyone benefit more than this incredibly random car dealership in Greshman, Ore.? Patrick Cummins walked out with a black shirt with its logo on it and, just seconds later, that shirt was right back on him after he got steamrolled by Daniel Cormier. Who else feels like plunking down $12K for a Sorento?
What, did Cummins' Starbucks endorsement fall through? That would have been an easy sell for the former barista. And when we say former, we mean, like, last week. Cummins would have benefited by being more like a Keurig -- he should have stayed home.
Will Smith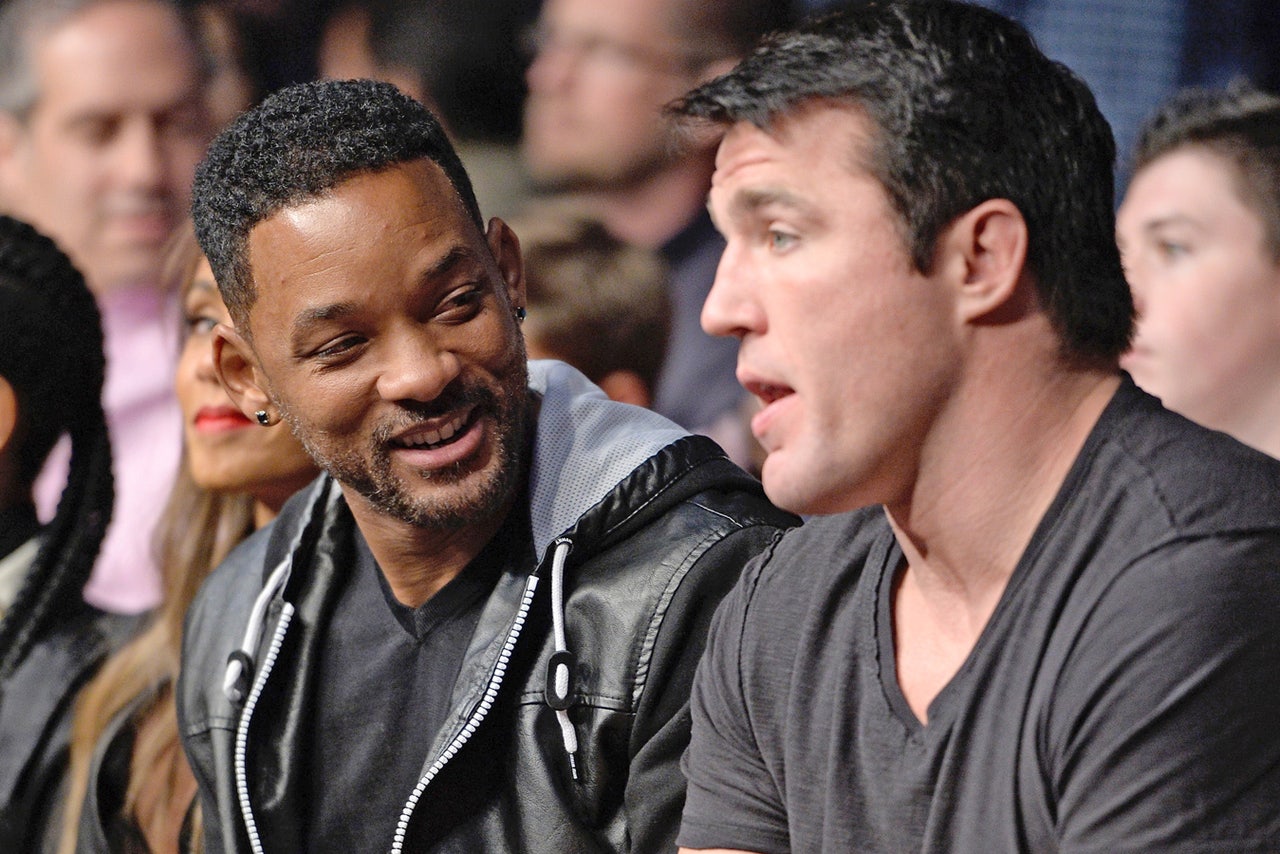 The Fresh Prince hanging with The Bad Guy.
We don't know if he's a UFC fan. What we do know is that his wife, Jada Pinkett Smith, is a big UFC fan -- and especially a Ronda Rousey fan. So, Smith must have gotten some serious brownie points for bringing Jada and their kids to the fights Saturday night.
Plus, not only were they front row, but The Fresh Prince got to sit right next to The American Gangster. Can you imagine the conversation Will and Chael P. Sonnen must have had? Think Chael showed Smith some of his pre-fight poetry? Maybe volunteered Wanderlei Silva to play an alien in Men in Black 5?
Canada
What a week for our friends from the north. Not only did the men's and women's hockey teams beat the USA in the Olympics in Sochi, a pair of Canadians -- Rory MacDonald and Alexis Davis -- won huge fights Saturday night. MacDonald took home "Fight of the Night" against Demian Maia and vaulted himself back into title contention and Davis made a case for herself being the No. 1 contender for Ronda Rousey's women's bantamweight title.
Plus, our favorite Canadian, Fox Sports UFC insider Ariel Helwani, welcomed a newborn baby boy this week, his second child. Contrary to our hopes, he did not name him "Dana" as a hand wave to the Twitter trolls.
FAILS
Ronda belly button ring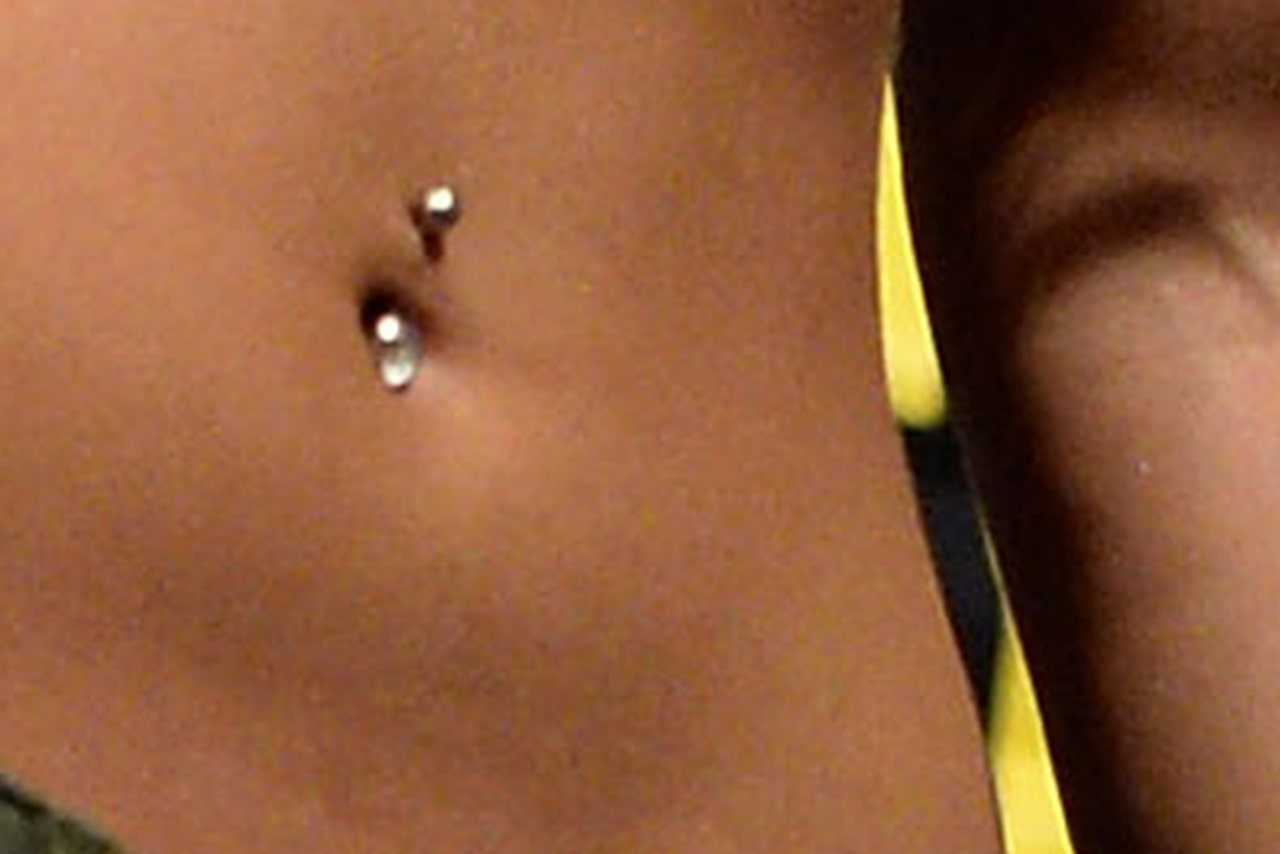 How nonchalant was Ronda Rousey before stepping in to the Octagon to fight Sara McMann? She almost did it with her belly button ring still in. A few minutes later, she was getting her hand raised after defending her UFC women's bantamweight title.
Like Rousey explains with her movie deals, she keeps trying to up the challenge for herself. Fighting with a piercing still in must qualify. What's next? Blindfolded? One arm tied behind her back? It's hard to hit an armbar that way, but we're sure Rousey will figure out a way.
Rory nearly TKO'd by avocado
Dude, next time just spring for some guacamole. In the post-fight press conference, fresh off his "Fight of the Night" against Demian Maia, MacDonald confessed that he sliced his hand open so badly last week trying to cut an avocado that he had to be rushed to the hospital. The Canadian star admitted that he thought he might have to pull out of the fight, but he was stitched up at the ER and ended up being fine.
Our question for him is does the UFC's insurance pick up dumb ass injuries obtained when trying to prepare vegetables? We're pretty positive this would have never happened if he had followed the instructions of The Dolce Diet. And really, Rory. Be honest. Was it really an avocado and a knife? Or actually a scalpel and a cadaver?
Baristas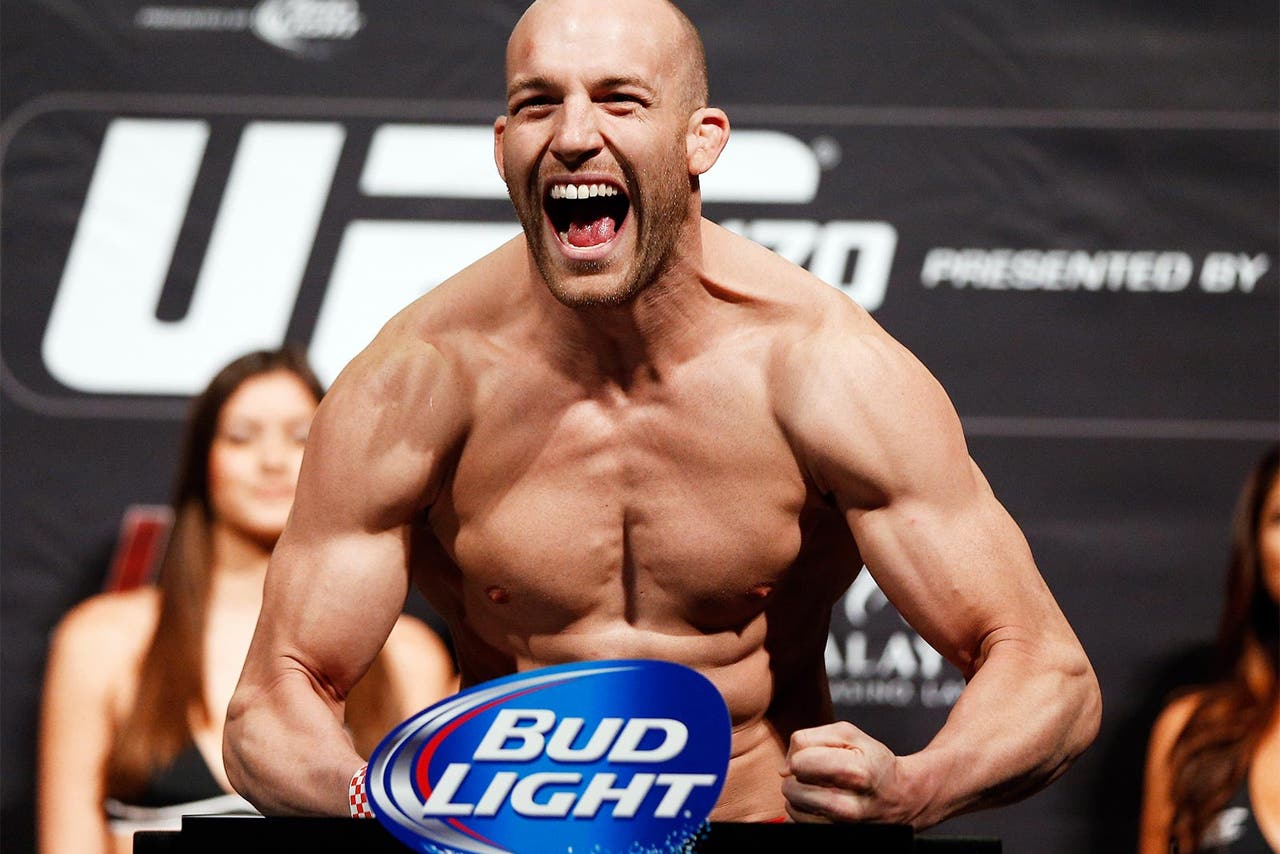 This is one bad barista. But not against Daniel Cormier.
What happens when you throw a dude who was working at a coffee shop 10 days ago into a co-main event on a UFC pay-per-view against an undefeated former Olympic wrestler? Yeah, pretty much exactly what you think.
Daniel Cormier ran over and through Pat Cummins, who was fired from his job as a barista after taking a call from UFC president Dana White 10 days ago. It was a pretty cool story until it wasn't, when Cummins was beaten repeatedly about the face by Cormier. We kind of thought "Rocky" was supposed to win in the end.
EPIC FAIL
Goldie and Rogan
We love you guys, really. Watching the UFC wouldn't be the same without you. But UFC 170 was kind of a weird night. Like when Mike Goldberg talked about having "secret spies" on Twitter. Goldie made social media sound like something out of "House of Cards."
---