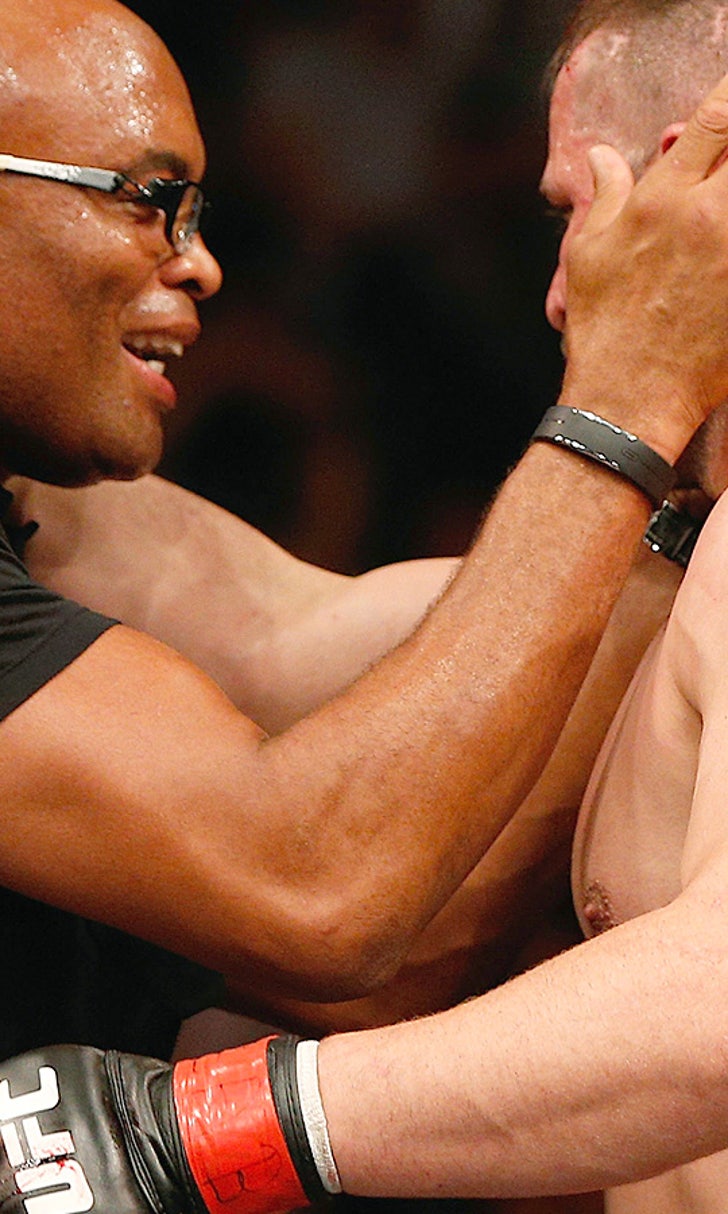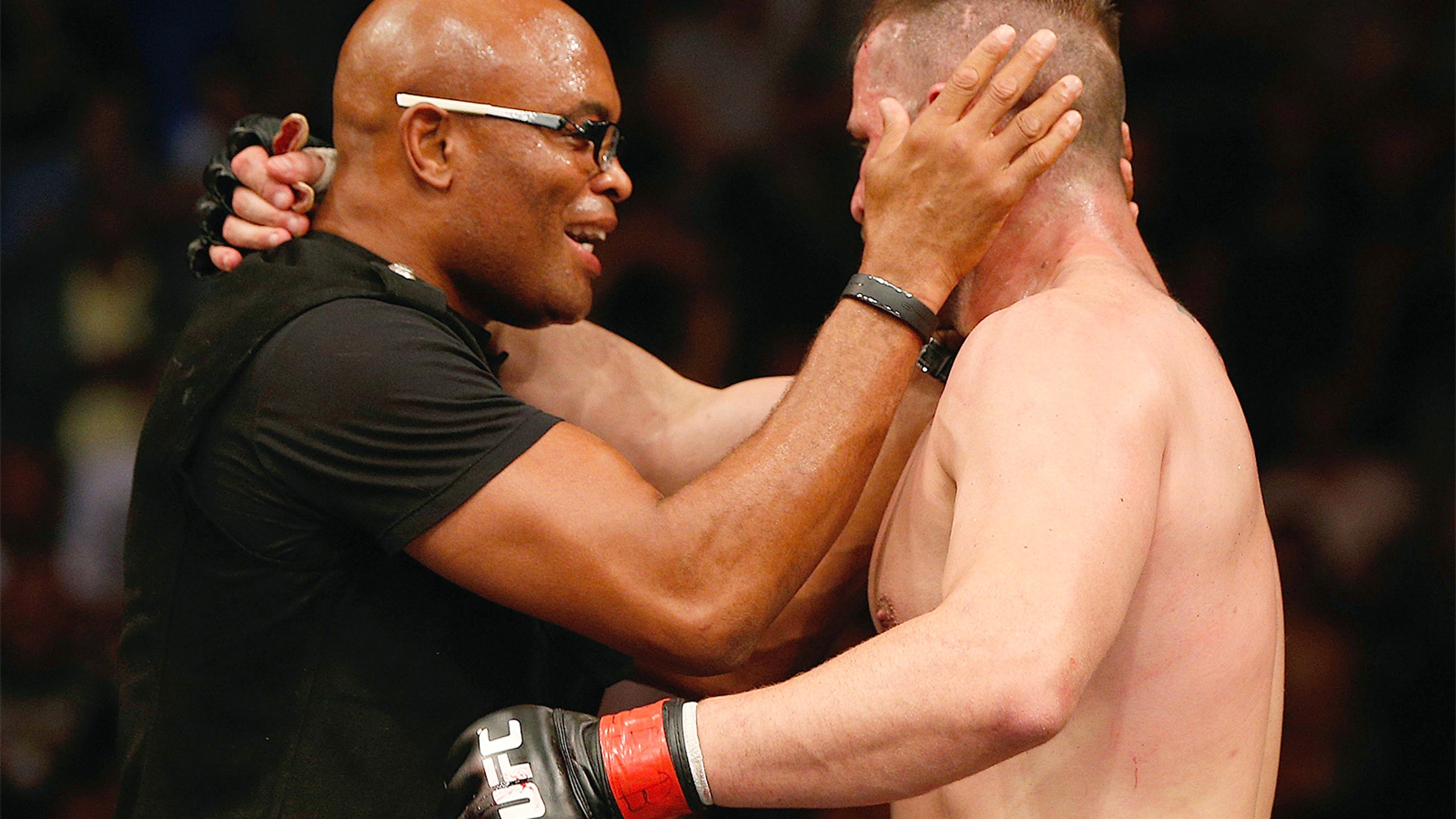 Making the Grade: Passes/Fails from UFC 179: Aldo vs. Mendes II
BY foxsports • October 26, 2014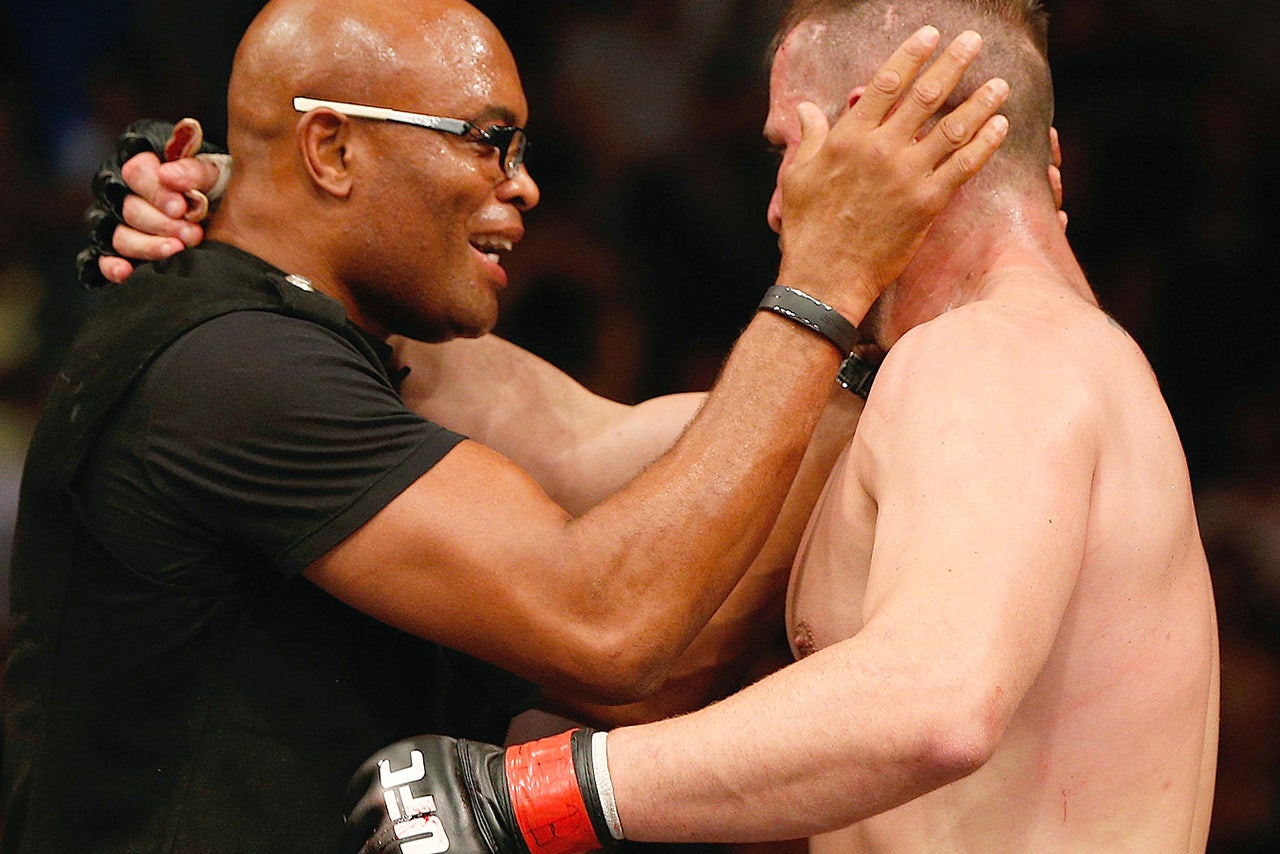 Jose Aldo retained his UFC featherweight title in an absolutely classic battle against Chad Mendes. Phil Davis looked great and we're not talking about his pink shorts. And Fabio Maldonado saved a listless undercard.
You already know the results from UFC 179 on Saturday night. But we here at Haymaker are not concerned with who won and who lost. We prefer to go a step beyond.
Here's what we took away from the event in Rio de Janeiro:
PASSES
'Wonderful' change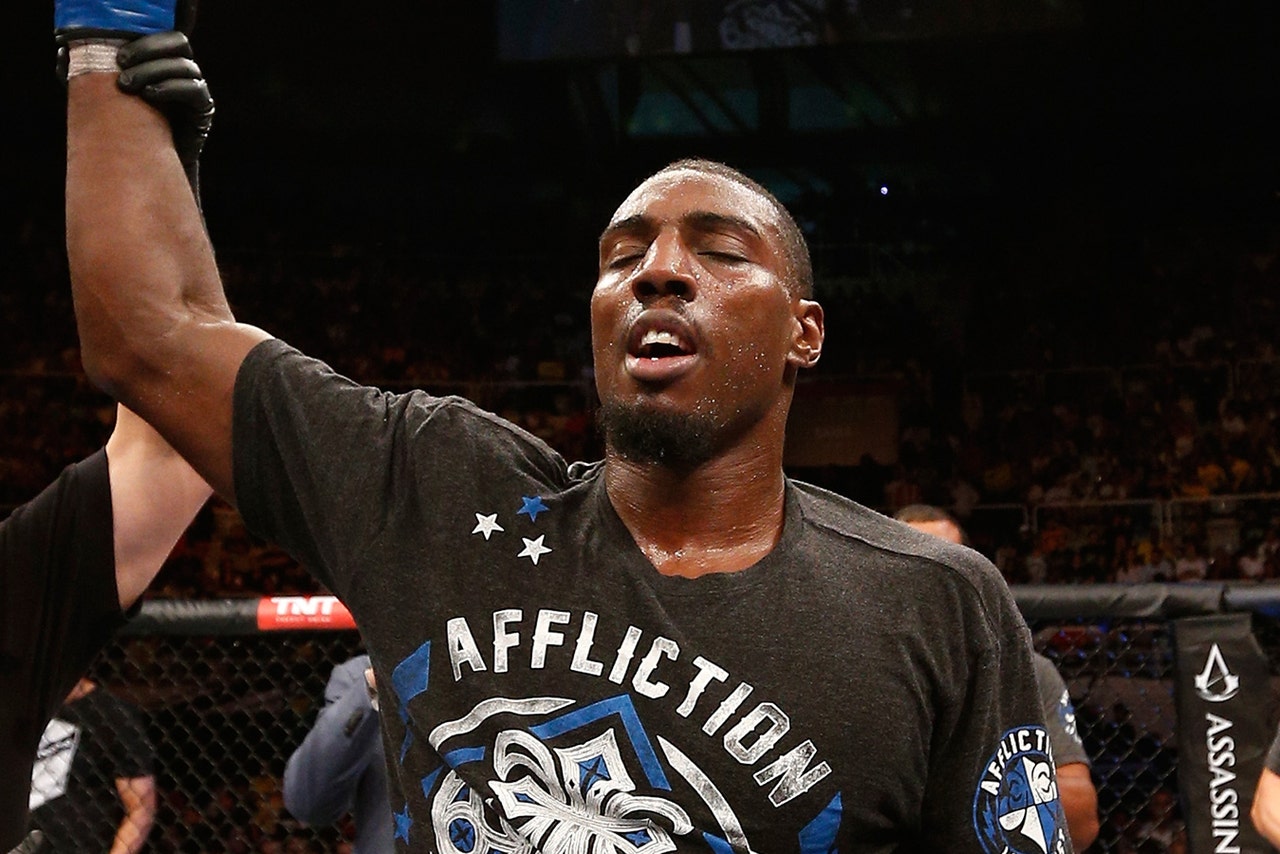 Let's hope this new, hilarious Phil Davis hangs around for awhile.
This new Phil Davis is all right. Those close to him already knew he was a funny dude, a joker. Davis never really let the fans in on that personality until recently. "Mr. Wonderful" was hilarious leading up to his fight with Anthony Johnson at UFC 172 in April, mostly ripping on light heavyweight champion Jon Jones. Johnson smoked him, though. Davis' comedy plays a hell of a lot better after a dominating win, like the one he picked up against Glover Teixeira on Saturday night.
After the victory, Davis called out Anderson Silva, of all people. Good for you, Phil. If you're going to challenge someone, why not the greatest UFC champion of all time? That fight could not make any less sense, but we appreciate Davis giving it a try. Fighting Silva would make him a lot of money and, honestly, he would probably win with his dominant wrestling. Of course, that will never happen and Davis probably knows that. Still, it's 100 percent better than saying: "I'll fight whoever the UFC gives me." Snore.
Playing the heel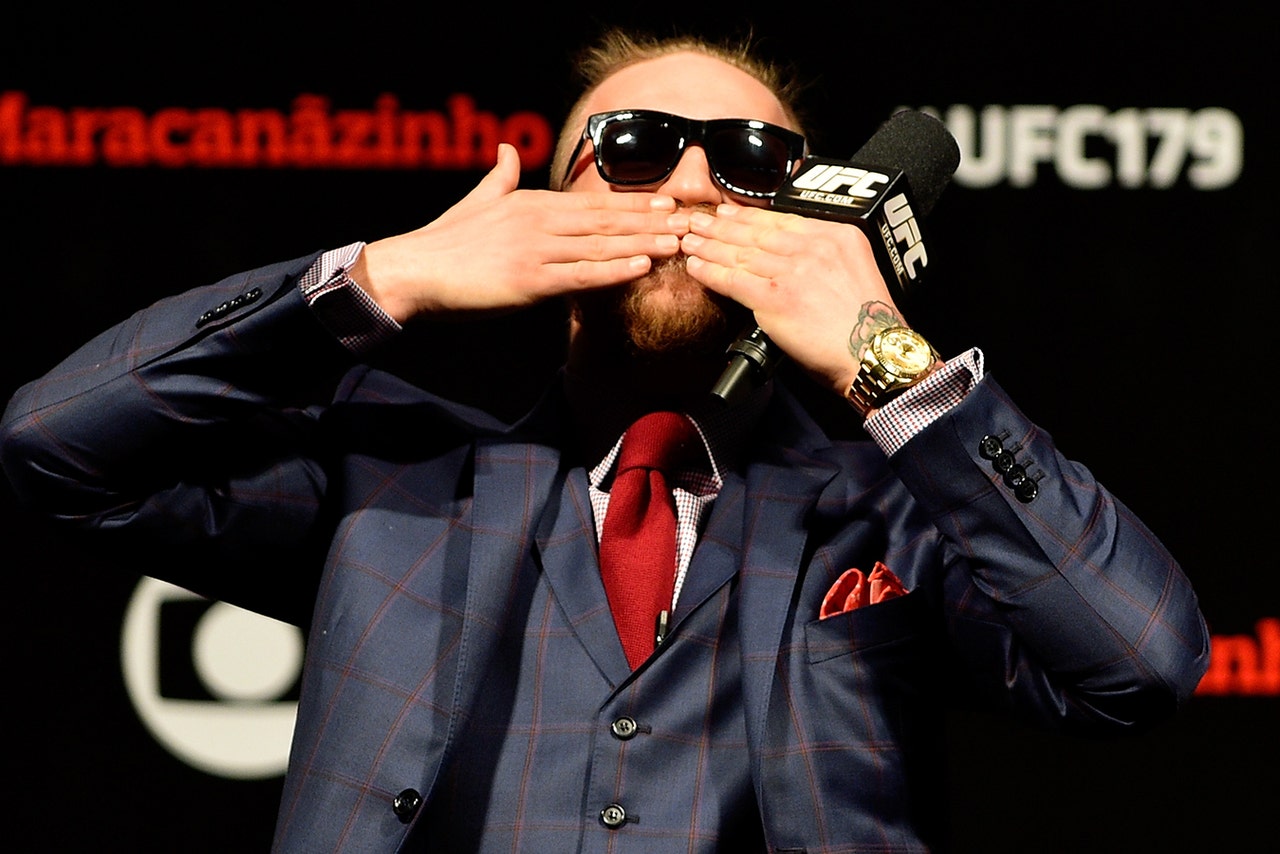 "Conor, bless you."
What a brilliant move by the UFC to bring Conor McGregor down to Rio de Janeiro for UFC 179, even if he isn't fighting Jose Aldo next. McGregor's Fight Club Q&A on Friday before the weigh-ins was the most entertaining UFC Q&A of all time. Entertaining for those watching, that is. For McGregor, it should have been downright scary. The entire crowd was shouting at him and booing every word that came out of his mouth. It was a hostile environment.
Of course, ever the entertainer, McGregor handled the entire thing with aplomb. He was charismatic and charming as usual, but also got under the skin of Brazilian fans without ever actually insulting Brazil. That's worth noting, because that was a go-to routine for Chael Sonnen. McGregor doesn't need to get any cheap heat to be hated. All he has to do is show up and be his cocky, brash self. If McGregor beats Dennis Siver in January, a fight between him and Aldo will be the biggest in featherweight history -- whether it's in Ireland or Brazil.
Silva screen
The lights dimmed, DMX hit the speakers and Anderson Silva walked into Ginasio do Maracanazinho in Rio de Janeiro. No, it wasn't for a main event fight. "The Spider" was merely sitting Octagon-side for UFC 179 on Saturday night. But what a cool way to introduce him to the crowd. Silva, the greatest UFC champion of all time, is revered in Brazil and his attendance should be brought to the fans' attention -- especially since he hasn't been at a Brazilian UFC event since breaking his leg last year.
Silva's entrance somewhat reminded us of WWE. Typically in the UFC, people don't get introduced to the crowd with their music playing unless they are coming out for a fight. Some people, though, should get special treatment. Silva is certainly one of those people. The UFC really needs to get him a fight in Brazil again before he retires. The former middleweight champ has competed there only twice during his run with the organization. Silva has said he wants it and though he probably makes the UFC more money fighting in Las Vegas, his opportunities to perform in front of fans in his home country are waning.
FAILS
'Spider' bites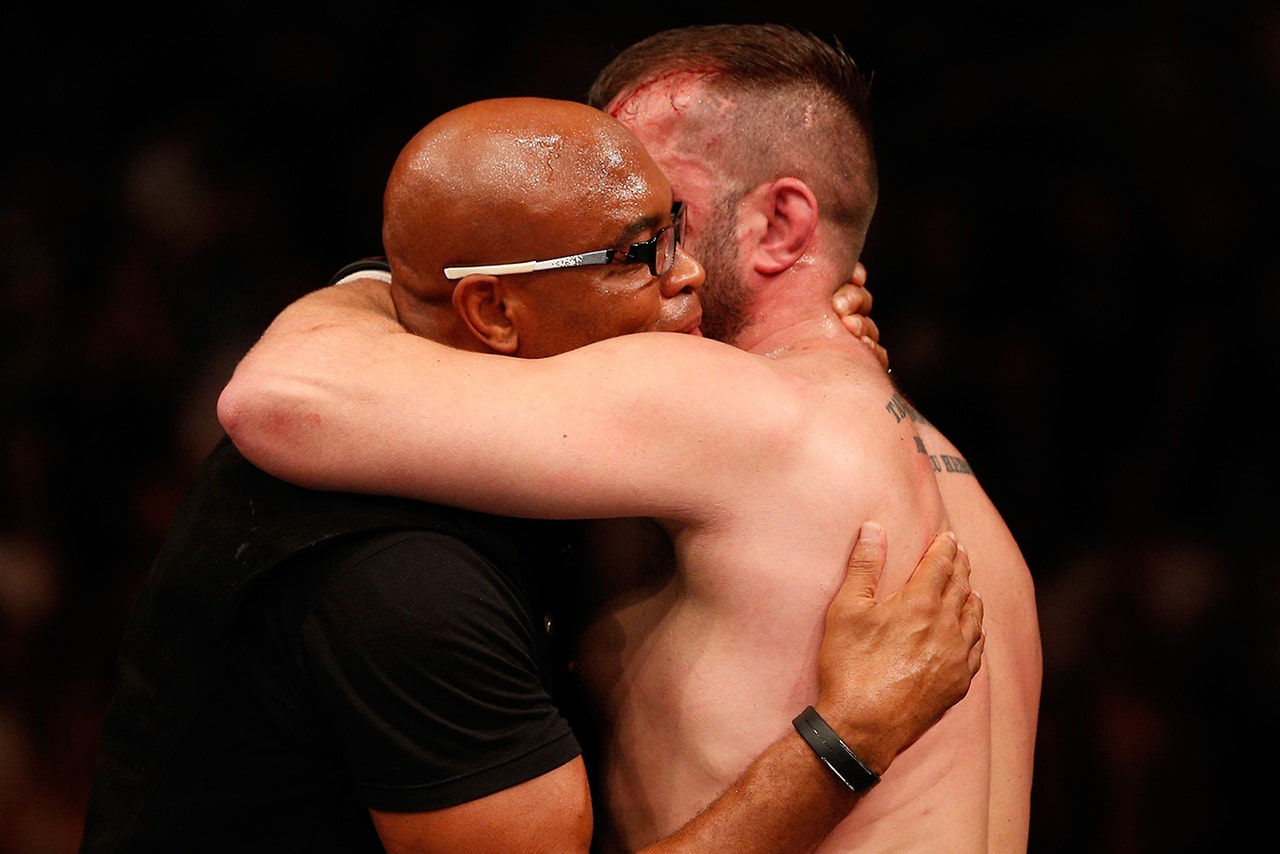 C'mon, Anderson. Don't steal your man's shine.
Anderson Silva has had plenty of moments in the sun. Fabio Maldonado, not so much. That's why Maldonado's celebration after knocking out Hans Stringer on Saturday night should have been Maldonado's and Maldonado's alone. Silva is the greatest UFC champion of all time, so for the most part he can get away with most things. But jumping up on the cage to join in Maldonado's jubilation was a bit much.
Maldonado explained in the post-fight press conference that he and Silva had a bit of a falling out recently when Maldonado made some negative comments about Silva in the Brazilian press. Maldonado said he saw Silva sitting near the Octagon and motioned for him to join him in celebrating on the cage. Silva should have respectfully declined and they should have sorted out their differences somewhere else, perhaps at a fine churrascaria. Silva's intentions were true, but he stole a bit of the spotlight from his friend in this case.
Baby in a corner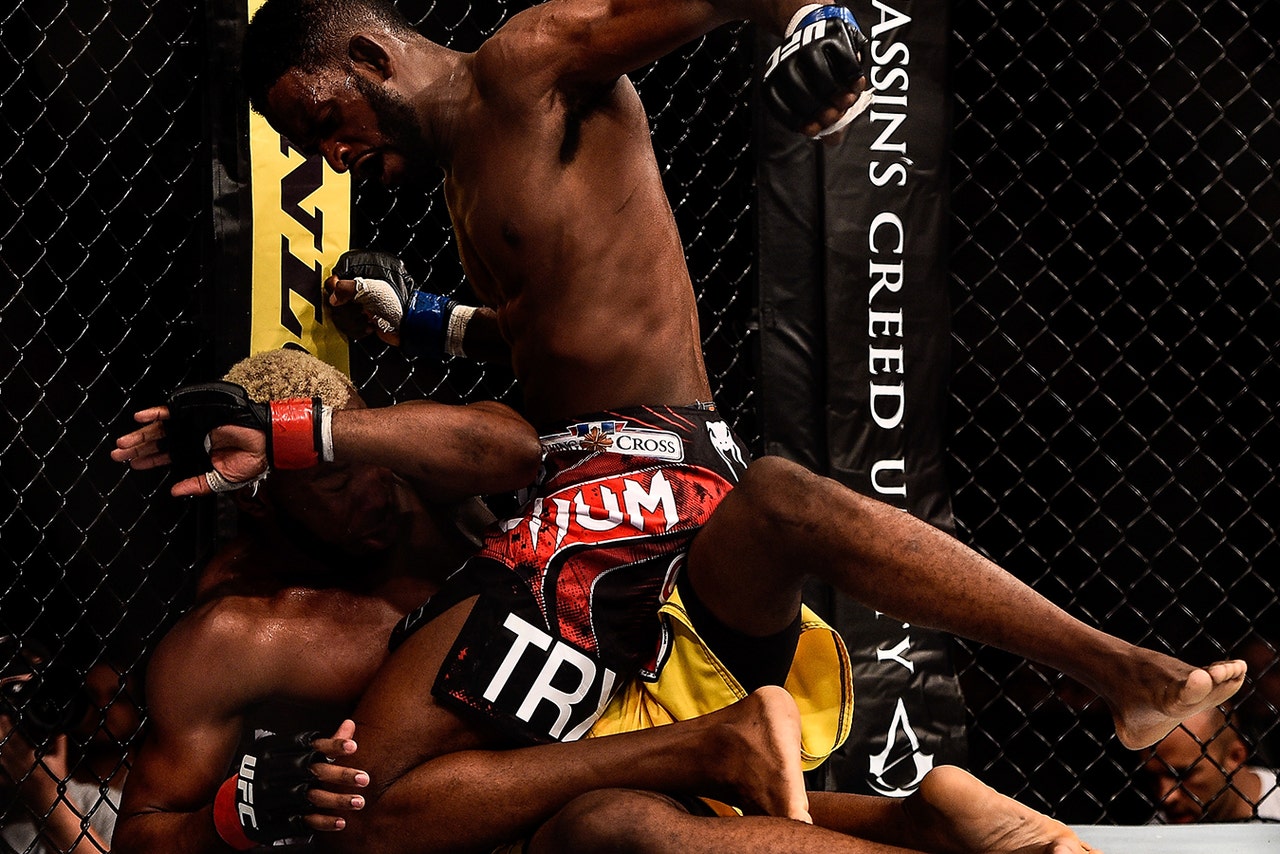 Clearly, Neil Magny has "no ground."
Do we have to start re-evaluating the usage of cornermen in MMA? The purpose of those guys isn't just to be cheerleaders or curators of ice. Ideally speaking, cornermen are supposed to dispatch strategy, calm a fighter down and, of course, be honest. Not everyone can be Greg Jackson, but what did William Macario gain Saturday night by his corner telling him that Neil Magny had "no ground." Magny came out in the third round, took Macario down and pounded him out for a TKO.
The worst, though, is when a cornerman tells a fighter that he's winning a fight when he really isn't or it's too close to call. And then there's the standard, "he's getting tired," when, really, both fighters are pretty fatigued at that point. Duane Ludwig told that to Chad Mendes about Jose Aldo late in Saturday night's main event. (Actually, he said "tireder," but that's none of our business.) It didn't seem that way in the fifth round, which Aldo won. Giving a fighter a false sense of security is never a good thing.
Felipe flop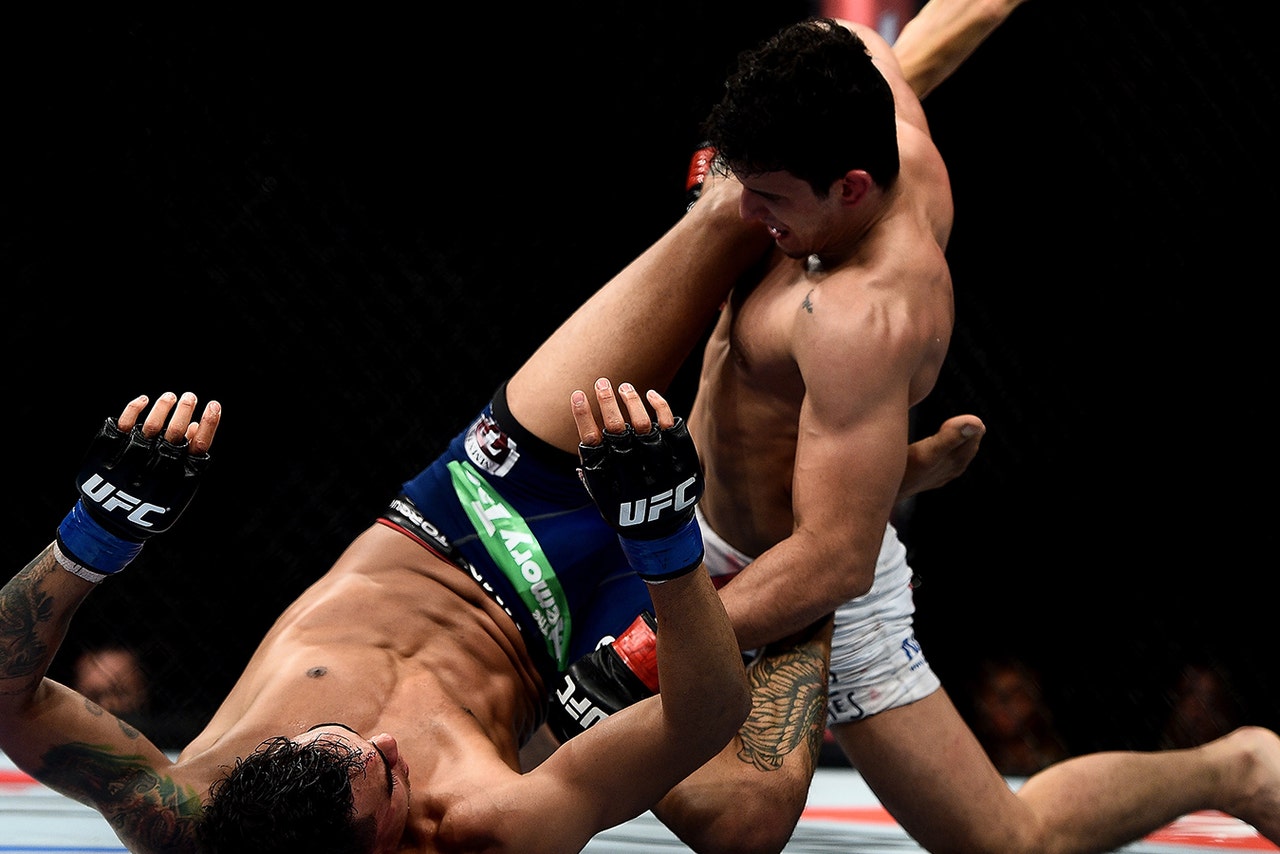 Cheating and deception are always the right things to do in MMA.
Seriously, guy? Felipe Arantes must have played soccer growing up, because that was one heck of a flop. Arantes was on top of Andre Fili in the second round Saturday night and Fili tried to push him off with his right foot. Fili nailed him in the neck and Arantes sold it like he caught an ice pick to the eye. The fight was halted momentarily and Arantes was given time to recover -- from an injury that did not actually exist. Somewhere in Northern California, Josh Koscheck was smiling.
This was just another example of how much gray area there is in MMA rules. So many weird things happen in MMA fights. Unpredictable things. Things that are easily missed by a referee. Arantes was using a minor mistake from Fili to his advantage. Fili was clearly controlling the fight at that point and Arantes could have used a break. So, he took one. We don't know what the solution is to something like this. Instant replay? Yellow cards? Those probably won't solve it. For now, let's just chuckle and say, "Oh, MMA!"
EPIC FAILS
For whom the bell tolls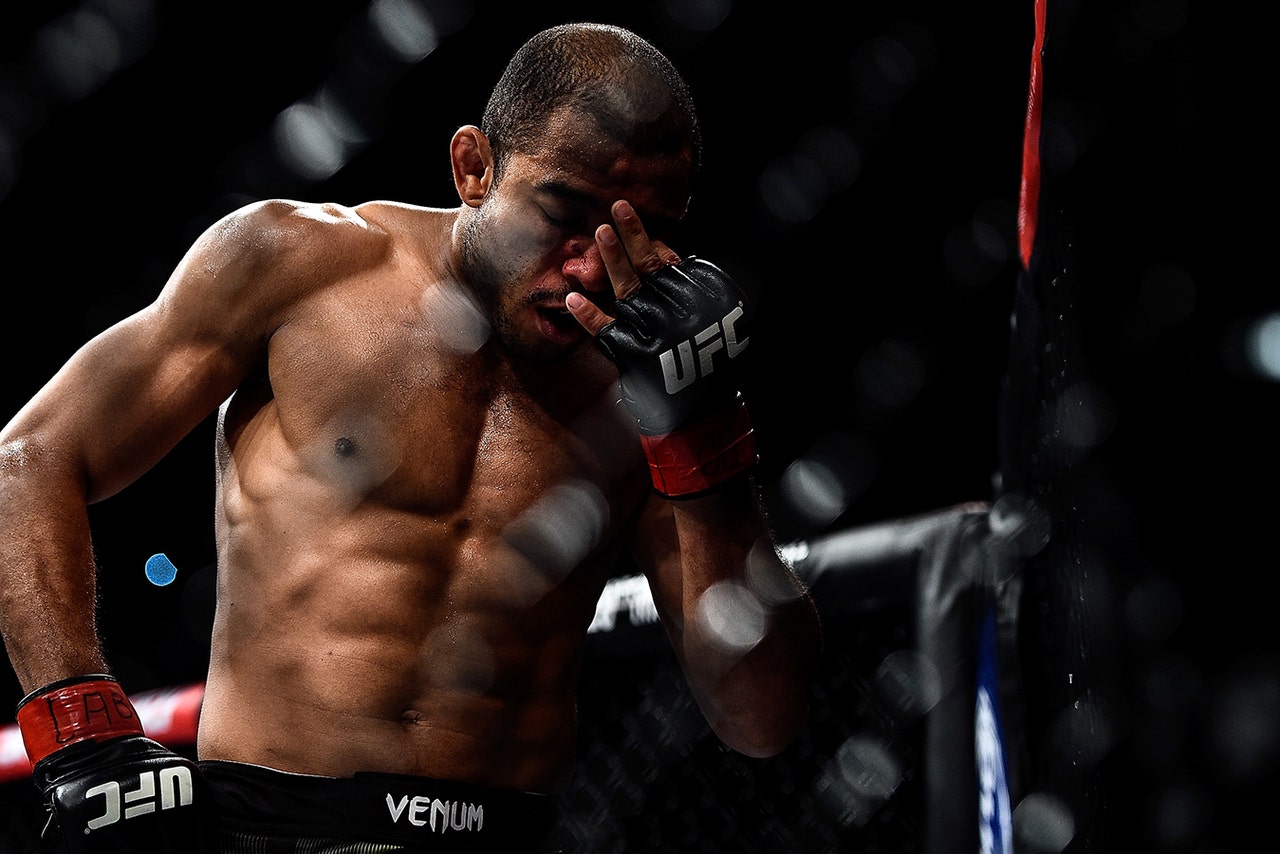 Jose Aldo messed up, but there were no consequences for his illegal blows.
Jose Aldo hit Chad Mendes after the first-round bell with a wicked combination that sent Mendes crashing into the fence. They were arguably Aldo's two best strikes of the night and they were very much illegal. So why did the UFC featherweight champion not get penalized? Because referee Marc Goddard said he didn't hear the bell and Aldo said the same. Mendes didn't really complain about it, either, but should have. Aldo probably didn't do it intentionally, but you're damn right something like that can change the course of a fight.
UFC president Dana White had the same story as Goddard and Aldo -- he didn't hear the bell. We're sure that is true, but that is not a good excuse for a violation. Only in MMA can a blatant breach of the rules be swept under the rug so easily. "Whoops, we didn't hear the bell. No biggie." No, that's not how it should go. Aldo should have had a point taken away. Better yet, there should be measures taken to make sure all the important people involved hear that bell. It's kind of important.
It's a good thing Mendes seemed fine in the second round after those huge blows. Those illegal punches nearly marred what was one of the best fights of 2014. Maybe they actually did tarnish it, but none of us want to admit it, because Aldo-Mendes II was so damn good. Not hearing the bell is simply not a good enough excuse to let something like that go without consequence.
---
---