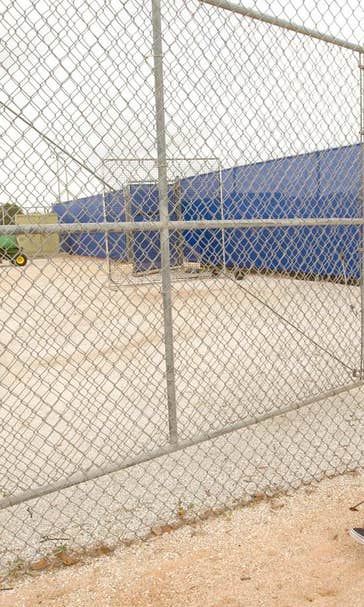 Making sense of Alex Anthopoulos' departure from Blue Jays
October 30, 2015

Yes, it's obviously somewhat shocking that at almost exactly the same time, an Executive of the Year award would be announced ... and that same executive would announce his departure for parts unknown. Yet that's exactly what happened Thursday with Blue Jays general manager Alex Anthopolous.
Well, make that Blue Jays ex-general manager, as Anthopolous revealed that he had spurned a new contract offer.
Thursday evening, I was scheduled for a radio interview about this situation. Of course I'm about as far from the Blue Jays' front office as one could get, plus I'd been out of touch for a few hours. So just before the spot, I tried to find out what I could. Alas, it wasn't until after my interview that I came across a couple of columns, both in the Toronto Star, with at least a reasonable patina of certainty.
One was written by Richard Griffin, the other by Bruce Arthur. And their explanations are basically the same:
1. Ownership wanted somebody it could talk to.
2. Anthopolous wasn't really their cup of tea.
3. Mark Shapiro, incoming team president, wasn't a big fan of Anthopolous' big in-season moves.
5. When hired, Shapiro was assured he would have final authority over big moves.
(and finally)
6. Anthopolous, having just put together and overseen the best team in the American League, simply wasn't willing to run all his personnel decisions through Shapiro. Even with a five-year contract on the table that included an escape clause if Anthopolous wasn't happy with his new boss.
Again, or so the story was being told, Thursday night in the newspapers. I will note in passing that neither Griffin nor Arthur cites a single source, not even an anonymous source, for this explanation. Which makes it seem more like a reasonable theory than something that's going straight into the history books.
Just from reading everything, though, I would guess they're not too far off. Reading between the lines just a little bit, it's easy to think that Anthopolous figured he was in line for a promotion, rather than a new boss.
On the other hand, people are complicated and I would guess there's more to all this than we know. Maybe more than we'll ever know. But we will know more, eventually, than we know now, as the principals open up some. Maybe that's next week, or maybe that's in 12 years when somebody writes the story of the Blue Jays' first half-century. Someday, for sure.
Anyway, here's the nut of the thing, from Bruce Arthur:

Shortly after he was hired by the Jays, word began filtering through baseball that Shapiro was telling people he couldn't wait to get back into player personnel. You can be sure Rogers gave him that power.

And that's where it broke. In a face-to-face meeting with the senior members of the Jays' front office, Shapiro said he strongly disagreed with some of the deadline choices that sent prospects out. The initial contract offer to Anthopoulos, according to an official who was briefed on the talks, was a two-year deal, with the second year an option.

It was an insult. By the time Rogers tried to give Anthopoulos a five-year contract, it was already too late.

This was the part I'm curious about.
Shapiro's hiring was announced at the end of August, so presumably this face-to-face meeting happened around then; maybe a little before, maybe a little after. On the morning of Sept. 1, the Blue Jays were a game-and-a-half ahead of the second-place Yankees, and had gained roughly eight games in the standings in just the last month. This certainly ranked among the greatest comebacks in franchise history, and probably the greatest. So what might Shapiro have quibbled with?
Just before the non-waivers trading deadline, Anthopolous made three significant deals: two prospects for Ben Revere, three for Troy Tulowitzki (and LaTroy Hawkins) and three for David Price.
The two prospects sent to the Phillies for Revere are both minor-league relief pitchers, i.e. fungible. Revere's a good player but hardly great, so the Jays didn't have to give up anybody great to get him.
For Price, the Jays did trade their No. 1 prospect in Daniel Norris. No way around that one. On the other hand, Price went 9-1 with a 2.30 ERA in 11 regular-season starts with the Jays, and without him the Jays' postseason rotation – assuming of course they made the playoffs – would have been Marco Estrada, Mark Buehrle, R.A. Dickey, and Drew Hutchison. Because nobody knew then that Marcus Stroman would come back, let alone so strong.
It seems to me that Anthopolous' job toward the end of July means going to his boss and saying, "Look, we've got a pretty good team here; certainly a lot better than our wins and losses suggest. The wins will come, but to get to the playoffs and do something once we get there, we gotta make some big moves. Which probably means trading a couple of our best prospects."
If the boss says no, then you nurse your frustration and start thinking about next year.
But if the boss says yes, you get the hell to work.
Anthopolous got to work. But he didn't just get Price, an outstanding player who was outstanding for the Jays, at least until October. He also got Tulowitzki, in a move that I wasn't wild about when it happened, because it didn't seem to me the Jays were significantly better at shortstop with Tulowitzki than with Jose Reyes. Not to mention that contract that runs through 2020.
To get Tulowitzki, the Jays gave up Jeff Hoffman, their first-round draft pick last year and their No. 2 prospect (after Norris). Along with two lesser prospects and (it should be said) Jose Reyes and his albatross of a contract.
Of course the deal looked pretty good for about three seconds. In his first game, Tulowitzki went 3 for 5 with two doubles and a homer, and you'd have thought he was the greatest player since Willie Mays.
Then reality set in: Tulowitzki might not actually be a great player at this point in his career. From Aug. 1 through end of the season, he played in only 38 games and batted .228 with four homers.
I've already heard from a LOT of fans who maintain the trade for Tulowitzki was a good one, maybe because he stabilized the infield defense (true) or maybe because there's always a halo effect when you win. If the Jays hadn't won, would people still defend the trade for Tulowitzki? I kinda doubt it. Considering how poorly he played for the Jays – and all season, really – at least relative to his salary.
Did I mention there are five more years on his contract? There are.
None of which is meant to say that anyone handled Anthopolous' exit with any particular grace. But whomever's making personnel decisions next season, his or her job will be slightly more difficult because the Jays are now running short on prospects. And for that one, I can see the argument both ways.
---
---