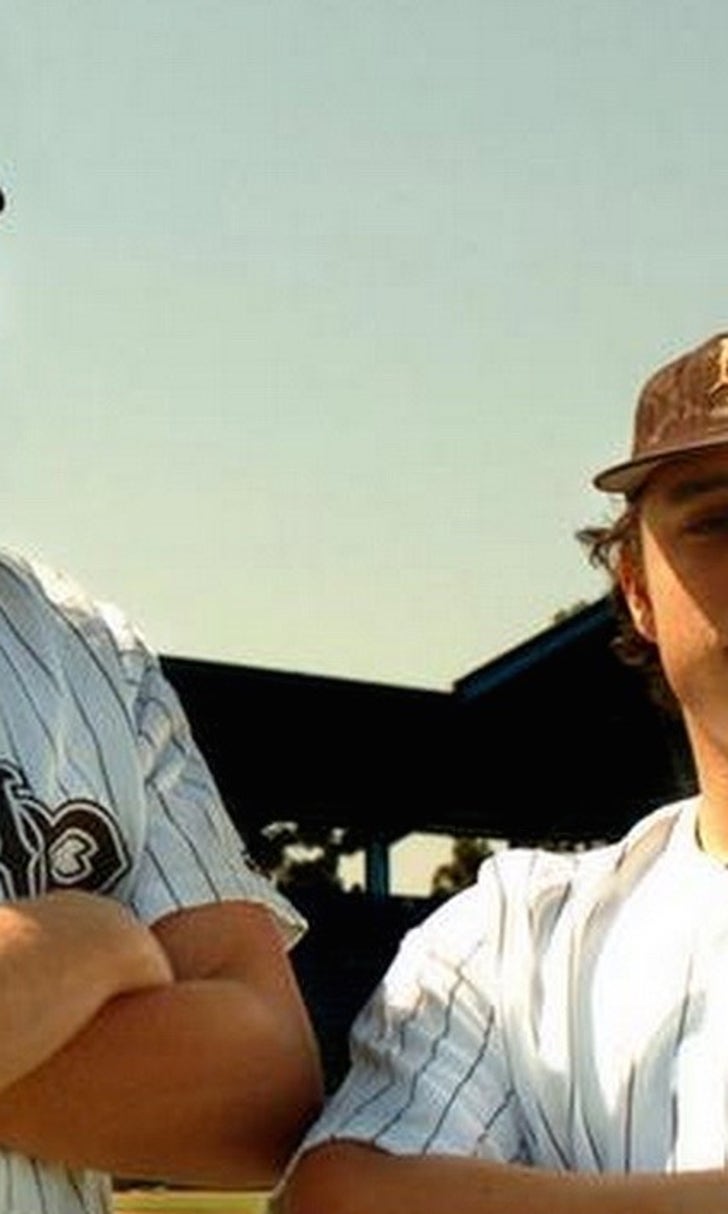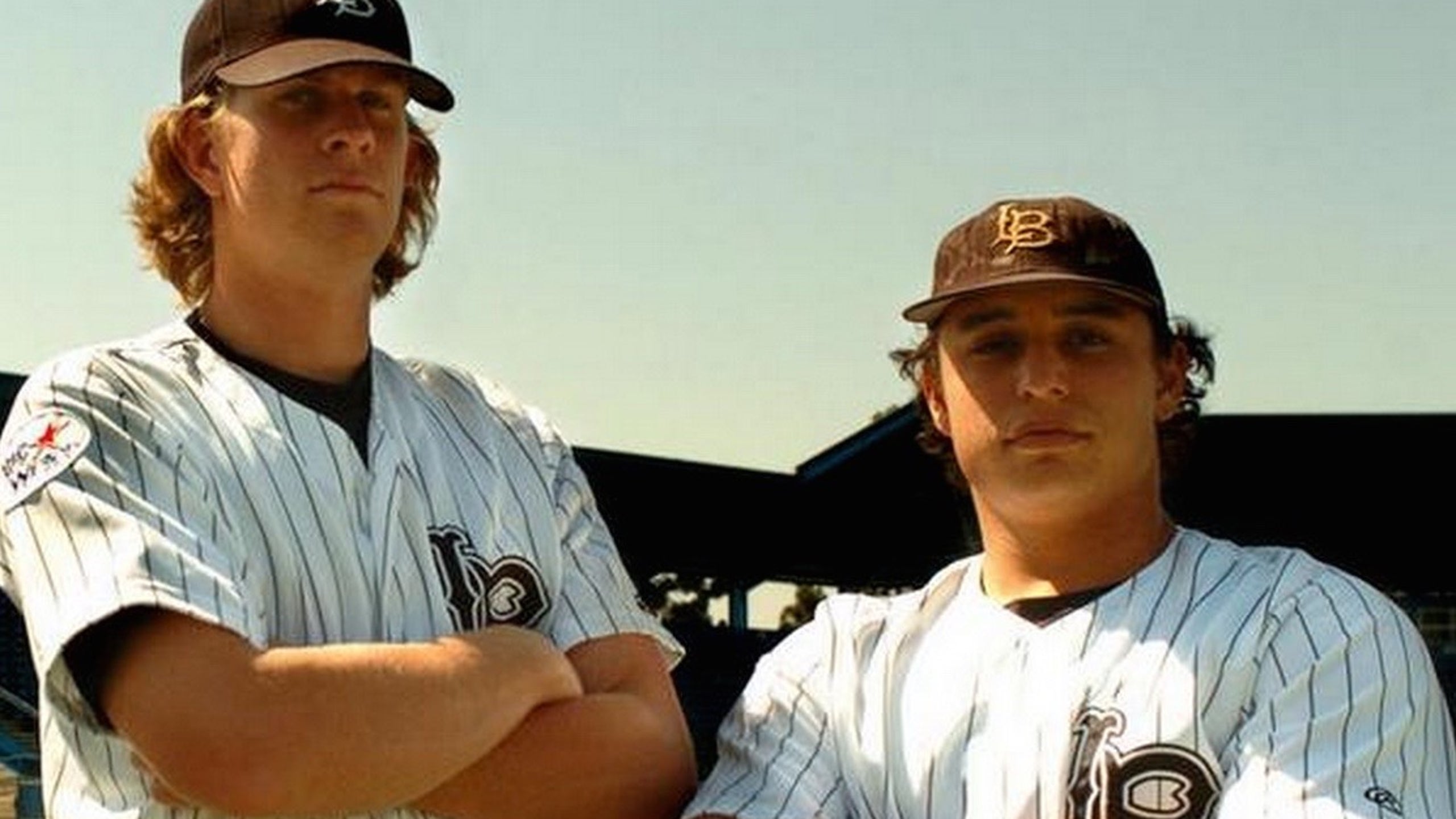 Major League Baseball loves the Dirtbags
BY foxsports • June 12, 2015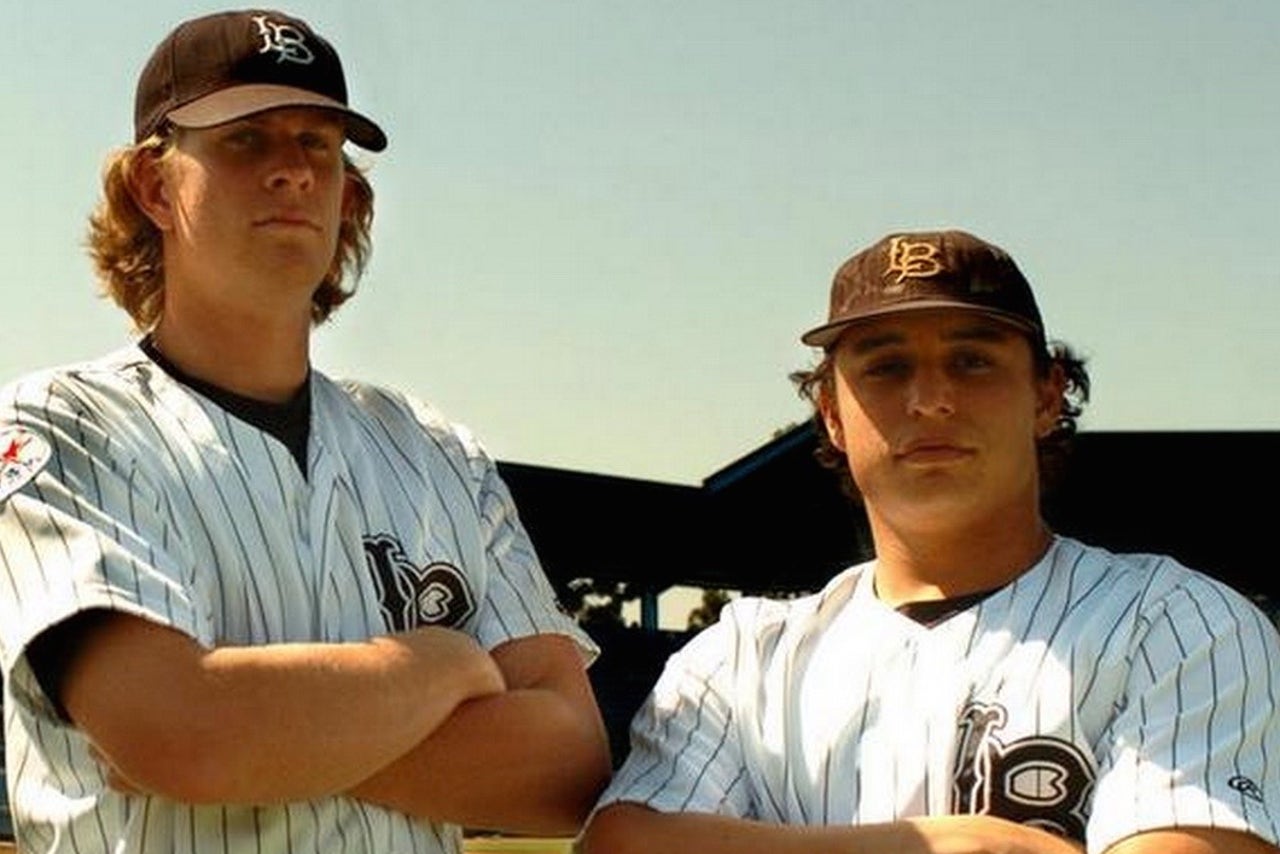 Early last December, Los Angeles Angels general manager Jerry DiPoto held court in a suite at the Manchester Grand Hyatt in San Diego.
Sitting at a table of reporters next to a window overlooking the commercial ships out in the San Diego Bay, DiPoto went over some recent pitching acquisitions ... until someone stopped him.
A decidedly Big West theme had emerged.
"We just like to collect players from Long Beach State," he joked.
It's become quite the collection: The Halos have three Dirtbags alone on their 40-man roster.
Later on that day in the hotel lobby, the name Troy Tulowitzki was mentioned, with the Mets and the Mariners reportedly after the Colorado Rockies shortstop. His former college double-play partner, Evan Longoria, also was frequently mentioned that week after his manager in Tampa Bay became the star of the MLB Winter Meetings when he opted out of his contract to join the Chicago Cubs.
Clearly, the Angels aren't the only team to collect Long Beach State players: The program currently boasts 16 major leaguers, more than any other school in the country. Over the last four seasons, no other school has sent more players to the majors.
To name a few: Tulowitzki, Longoria, Danny Espinosa of the Washington Nationals, Jason Vargas of the Kansas City Royals, Marco Estrada of the Toronto Blue Jays and Jered Weaver of the Los Angeles Angels. And there are more "Dirtbags" who have played key roles on big league clubs.
But it takes more than just hard work and a dirty uniform to make it to the majors. So why exactly have the Dirtbags been so successful at baseball's highest level? It's the intangibles they develop alongside the tools.
Mental Edge
The official "Dirtbag Era" began in 1989, when coach Dave Snow left nearby Loyola Marymount to take over a struggling program comprised of mostly new players. Without a permanent home, the infielders would practice on an dirt field and return looking like... well, like dirtbags.
Under-funded and overshadowed by successful programs nearby, Snow wasn't exactly recruiting the top kids. In order to get the most out of his players, he turned to sports psychologist Ken Ravizza, a professor at Cal State Fullerton.
"They were big into the mental game before most people were," said Marcel Lachemann, an Angels' special assistant to the G.M. and longtime friend of both Snow and Ravizza. "It was an edge they had, because they didn't really get the top-of-the-line players. They were going to the UCLAs and the SCs and stuff like that. But they did an awful lot with those players."
Ravizza is now a nationally renown sports psychologist and still works with most local college baseball teams in addition to the Angels and Dodgers, even NFL teams and Olympic Athletes. But back in the late 80s, he helped Snow turn a group of baseball nobodies into a College World Series team.
Ravizza began to play a more integral role with the Dirtbags as the NCAA imposed more sever practice and workout restrictions. The forward-thinking Snow saw it as a way to maximize the time the players spent away from the field.
His services still are utilized by a program that views the mental game as a sort of sixth tool.
"Everybody has benefitted from Ken," said current Long Beach State head coach Troy Buckley. "Everybody has benefitted from Ken's information and his ability to slow the game down by slowing yourself down and the tools that are necessary to do so."
Buckley first met Ravizza as a double-A catcher in 1995 and then encountered him again when he was hired as the pitching coach at Long Beach State in 2000. He's seen players mature from college kids into ballplayers with the aid of Ravizza.
"I think pro ball is about independent contracting to a degree," Buckley said. "Even though you're part of an organization and you want to do those things, you need to know what you're doing because not everybody is going to help you be able to succeed."
It's that independence that allows players to succeed at the next level, says Lachemann.
"They were able to handle the transition from college baseball to pro baseball at the minor league level, and professional baseball at the big league level," he said. "A lot of the skills and the mental skills, those things carry over everywhere. And a lot of guys that they went against, they didn't have them. I think that would be the one thread that probably ran through all of that and carried over."
Us against the World
The name Dirtbag once was synonymous with underdog, and it still is to some degree.
"I remember when I was there, we would play the best teams every year," said Angels lefty Adam Wilk. "We wouldn't shy away from any of the top-ranked teams. We played all of the best teams around and a lot of the times, we'd travel there."
The NCAA has limited some of that travel since Wilk's days at The Beach, but the team still takes pride in annually playing one of the most difficult schedules in the country. It drives the competition and fosters a competitive fire that only grows at each level of play.
Mike Scioscia says Weaver's fire still burns as hot as it did when he was a Golden Spikes Award winner in 2004 at Long Beach State.
"He competes like he's chewing glass and spitting it out on the mound," Scioscia said. "He's a little more vocal now and comfortable now around the guys as his career has moved on, but from the first time we saw him pitch - I saw him pitch in the fall league when he was still in the minor leagues - he was as good as it gets. And still is."
Longoria might be an All-Star now, but he started his journey in junior college, dismissed by both the top college programs and the top scouts.
There's a certain chip that never leaves the shoulder once he's left Long Beach.
"I think their nickname says it all," Scioscia said. "When you talk about the Dirtbags, I think there's a natural edge a player has when he's played at Long Beach State that's almost like they're up against the world. I think that bodes well for the guys that do get a chance to move forward."
The Player and the Person
Matt Duffy grew up a Halos fan in Lakewood, but he's all Giant now — relatively speaking, at least, considering he's still about 170 pounds soaking wet. The San Francisco third baseman recently revealed a picture of his cat that looks as though it may weigh more than him.
The Giants took him in the 18th round in the 2012 draft. Guys who go in that round usually are projected as little more than roster fillers. But Duffy made his major league debut a little more than two years later and was a member of a World Series-winning team.
Buckley didn't project such a fast ascent, but he always knew Duffy would make it. He was too mature to not.
"Matt Duffy is arguably one of the most mature players I've ever coached," he said. "Is he the most talented? No. But he was far and above, well beyond his years as far as maturity is concerned."
Branden Pinder, a former teammate of Duffy's, was a 16th-rounder a year before Duffy. He's now pitching for the Yankees. Anomalies? Maybe. Credit also goes to the organizations that developed each player.
"You need luck, you need to be able to perform and you need to be in the right place at the right time," Buckley said. "There's a lot of factors that go into it."
But many players also credit the Dirtbag program.
"They prepare us well. They teach us what it's going to be like at the next level," Wilk said. "The No. 1 goal, you want to win while you're there, but they want to prepare you for the next level. When you're in college, you can be a great college superstar and you either never make it or you never amount to anything. That's not what they want."
The coaching staff doesn't micromanage the players, and they're held accountable for all actions on and off the field. A vocal staff holds nothing back from its players.
"I think that's one of the most consistent things here -- from Snow, to Weathers to myself," Buckley said. "We're honest with our players. We have been in the recruiting process and we continue to be through the development and training process with them. They may not like it, but they're respected."
Now let's be honest about something else: The Dirtbags have struggled since 2008. Blair Field, the raucous city venue the Dirtbags call home, has been very quiet at this time of year. Yet again, they're forced to watch rival Cal State Fullerton head off to Omaha for what probably feels like millionth time.
"I think the winning portion, we need to do a little better job of consistently," Buckley said. "I think we've tried to do a good job of coinciding developing the person and the player in tandem with winning. It's becoming harder and harder to do, but I think it still can be done."
Dirtbag baseball isn't about to change its ways. The only thing they hope to change is the number in the win column and the number of major leaguers. The goal is never to increase one or the other, the goal is always to increase both.
Two players from a very young team were taken this week in the draft, right-handers Kyle Friedrichs and Logan Lombana. Are they the next Jered Weavers? Probably not. But they're part of that Dirtbag collection that has as good a chance as any of their predecessors to succeed.
---
---