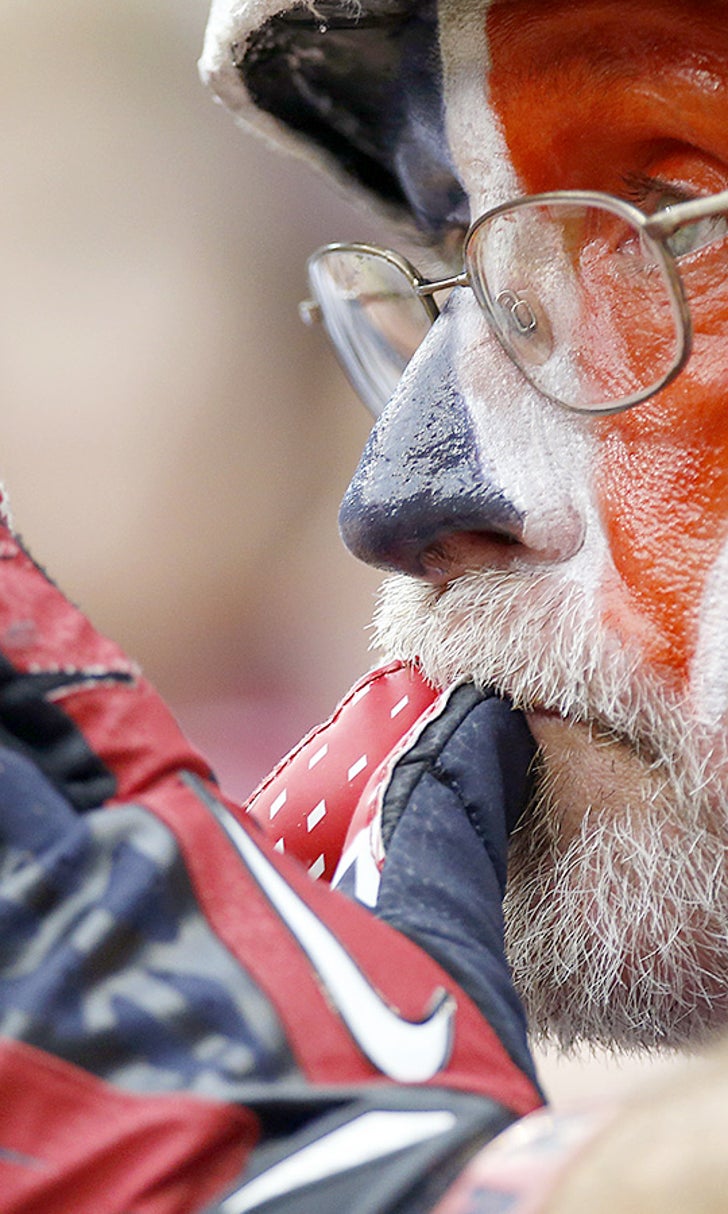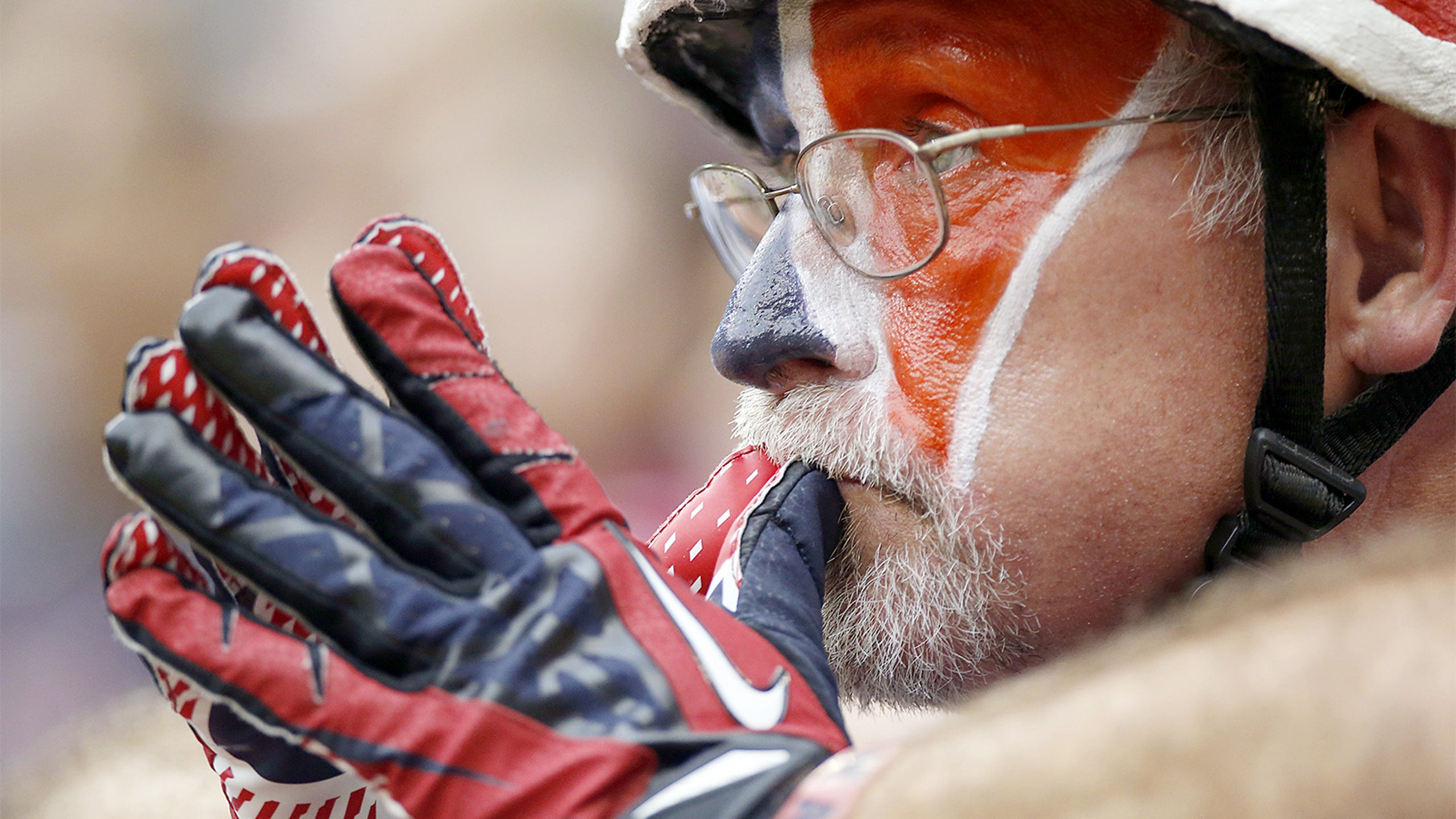 We're back!
It's been a few weeks, but it's time for another edition of Mail-it-in Friday: The Pre-NFL Free Agency Extravaganza. With the signing period set to start next week and the NFL Draft fast approaching, we're taking all of your wishes and thoughts, so there's no time to waste.
Remember, if you'd like to be a part of the fun, fire off an email to foxsportsnfl@gmail.com, or tweet us using #FoxMailbag. Or you can just tweet me @RealSidSaraf. OK, let's get to work.
FREE AGENCY!
Alrighty, the NFL's big spending spree is set to pop off. So, which player do you want your favorite team to sign? Let's hear it.
Captain Kuechly,
Really? After everything we went through in the NFL last season and you want Greg Hardy back? Hmmm ... yeah, that's not going to happen. No way.
Barrhaven,
That's the real trick isn't it? It would be lovely if every free agent came at a cheap price, but that's just not how it works. NFL teams have a long history of overpaying, especially when they're trying to fill a need.
And of course, when those free-agent signings inevitably don't work out, it's back to the drawing board. Remember when the Raiders signed Maurice Jones-Drew and LaMarr Woodley before last season? They're both gone now. The best thing for the Jaguars and Raiders to do is just build via the draft and close their wallets. It might not be sexy, but teams that enjoy consistent success -- Packers, Patriots, Steelers, etc. -- stick to that formula and it works.
Nathan
Sigh.
Thank you, monkey. And very funny, Nathan ... but I think you forgot to add Lawrence Phillips to your list.
Ray,
I know that I just finished telling the guy from a couple messages ago that the Raiders would be best served to build through the draft.
However, the Raiders throwing a bunch of money at Ndamukong Suh would just be the most Raiders thing ever. I'm almost rooting for that to happen. The only team that would be a funnier landing spot than Oakland would be the Redskins.
Philip,
Speaking for the part of the NFL world that isn't a Patriots fan, here's hoping that the Patriots don't re-sign either of those players. They just won a Super Bowl ... I think it's time another team had a crack at Revis Island.
Niners,
I was all set to mock you, but I actually started to think about it. Torrey Smith is the speedy, stretch-the-field receiver the 49ers haven't had in ages. If they sign him and find a way to either keep Michael Crabtree or find a similar option via free agency or the draft, you might have something there.
So, sir or madam, I salute you!
The Hanz,
BOOOOOOOOOOOOORING!! Next!
Brenden,
Good lord, do you want a back rub, too? Maybe trim your list down a bit, bruh.
Mr. Shadruck,
OK, this is getting out of hand. You give readers an acre and suddenly they want the whole farm. Moving on!
DRAFT SHENANIGANS
Hey, the NFL Draft is right around the corner! Are you ready? Do you have your own Big Board set up in your living room?
Well, I don't. I find the lead-up to the draft to be helplessly boring and I'm here to fix it. I asked you dear readers for those incoming rookies who you think will make an instant impact in the NFL.
And I'm going to answer using every worn-out draft cliche. Let's do this!
Johnny,
You hit it right there. Shane has an endless motor. Can't shut down that motor. That motor is all lubed up and ready to run all day. Love that motor. If that motor was a person, I'd get down on one knee and ask it spend the rest of eternity with me.
Penny,
Bee,
Needs to shave a syllable a two off his name to truly be effective at the next level. However, the "Dante" moniker signifies intelligence and that should help him digest the pro-style playbook. Great locker room guy. Really keeps his locker clean. No loose dirty or smelly socks there.
Crock,
Can get to wherever he wants to on the field. Great in the open field as he's never tripped over his own shoelaces or spiked the ball before crossing the goal line. Can be counted to make the clutch catch with the game on the line. However, he can sometimes be dicey on second downs in the first quarter. Did not do well during the interview process at the NFL Scouting Combine; refused to answer if he was related to Bradley Cooper. Red flag right there.
Ben,
Tremendous upside with all of these players. Upside so high, you need a star destroyer to track it.
Someone,
Has the name of a superhero's secret identity. Can make all the throws and is a leader of men. And women, for that matter. Children and dogs. The sportos, motorheads, geeks, bloods, wastoids, dweebies -- they all think he's a righteous dude.
See? Wasn't that fun? Let's come back and do this again next week. See you then!
---
---