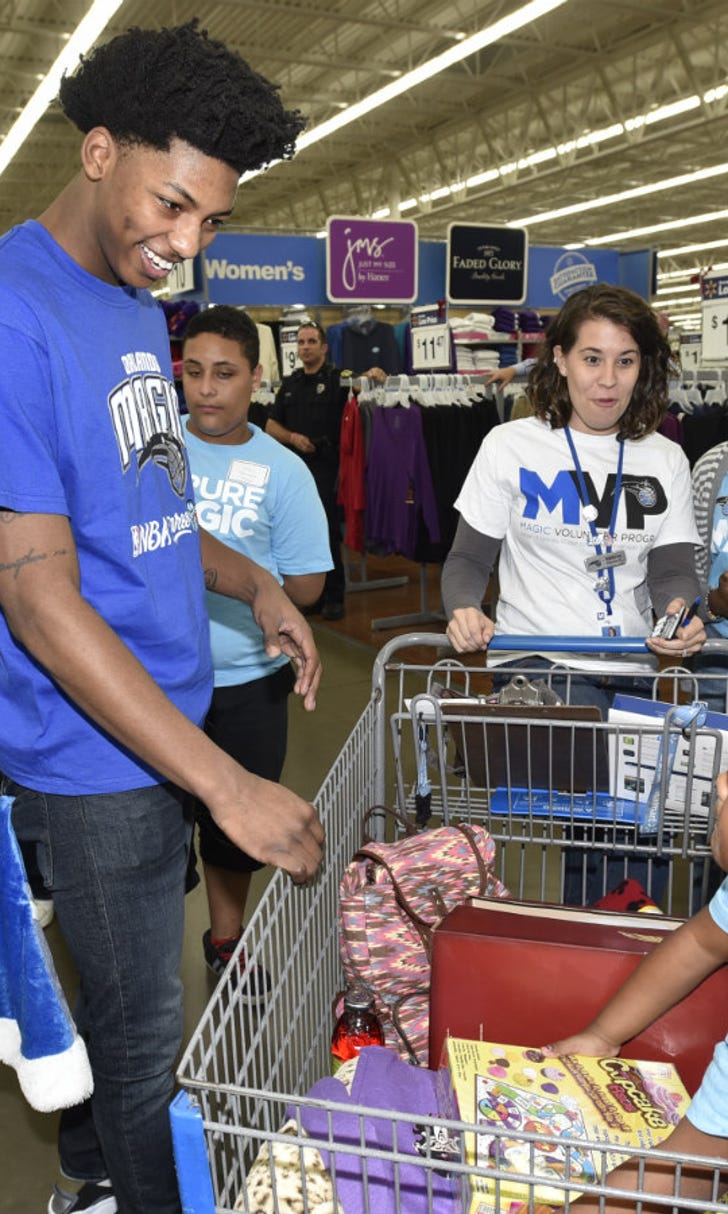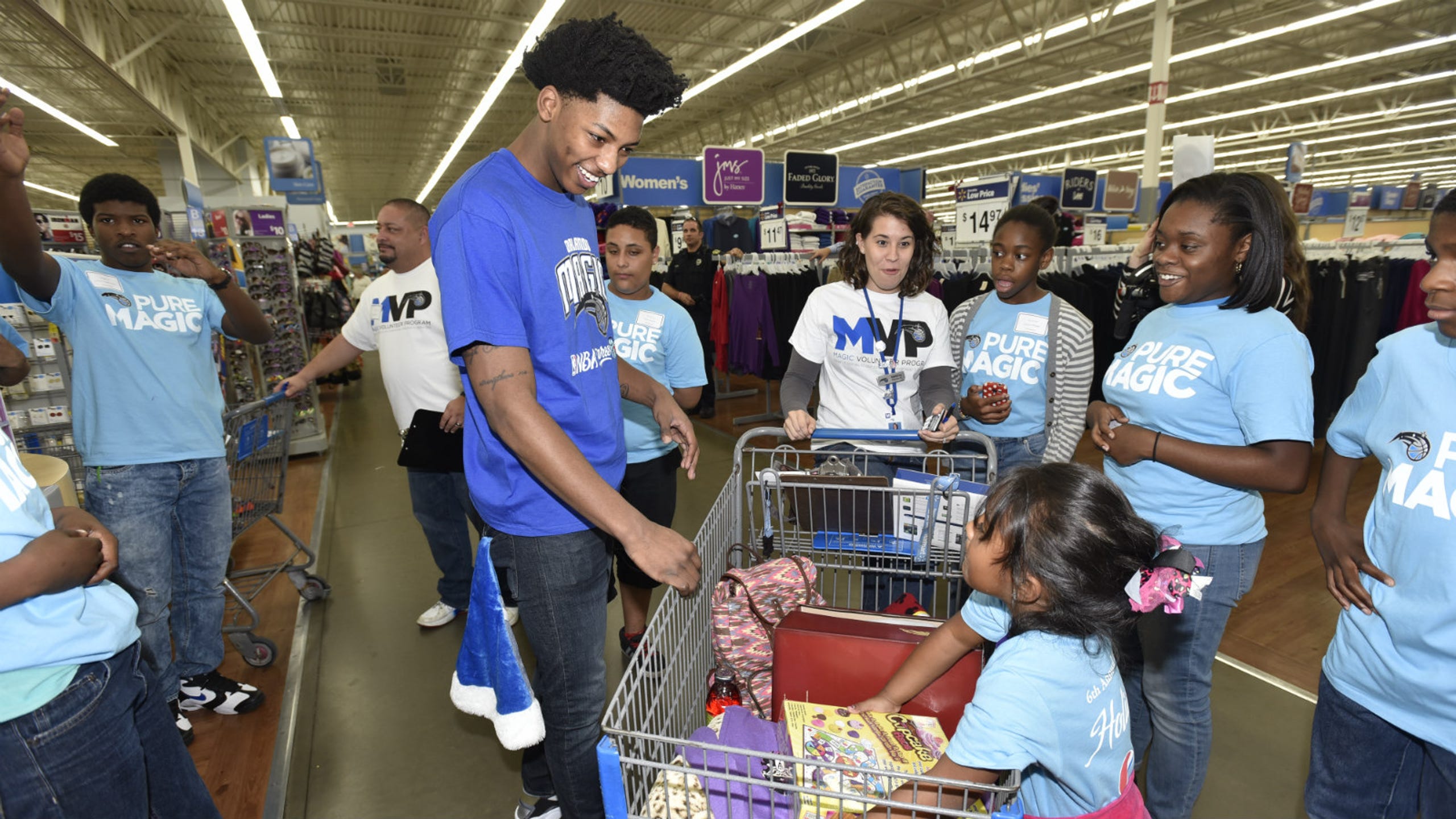 Magic's Nikola Vucevic, Victor Oladipo, Elfrid Payton take youth on holiday shopping spree
BY foxsports • December 12, 2014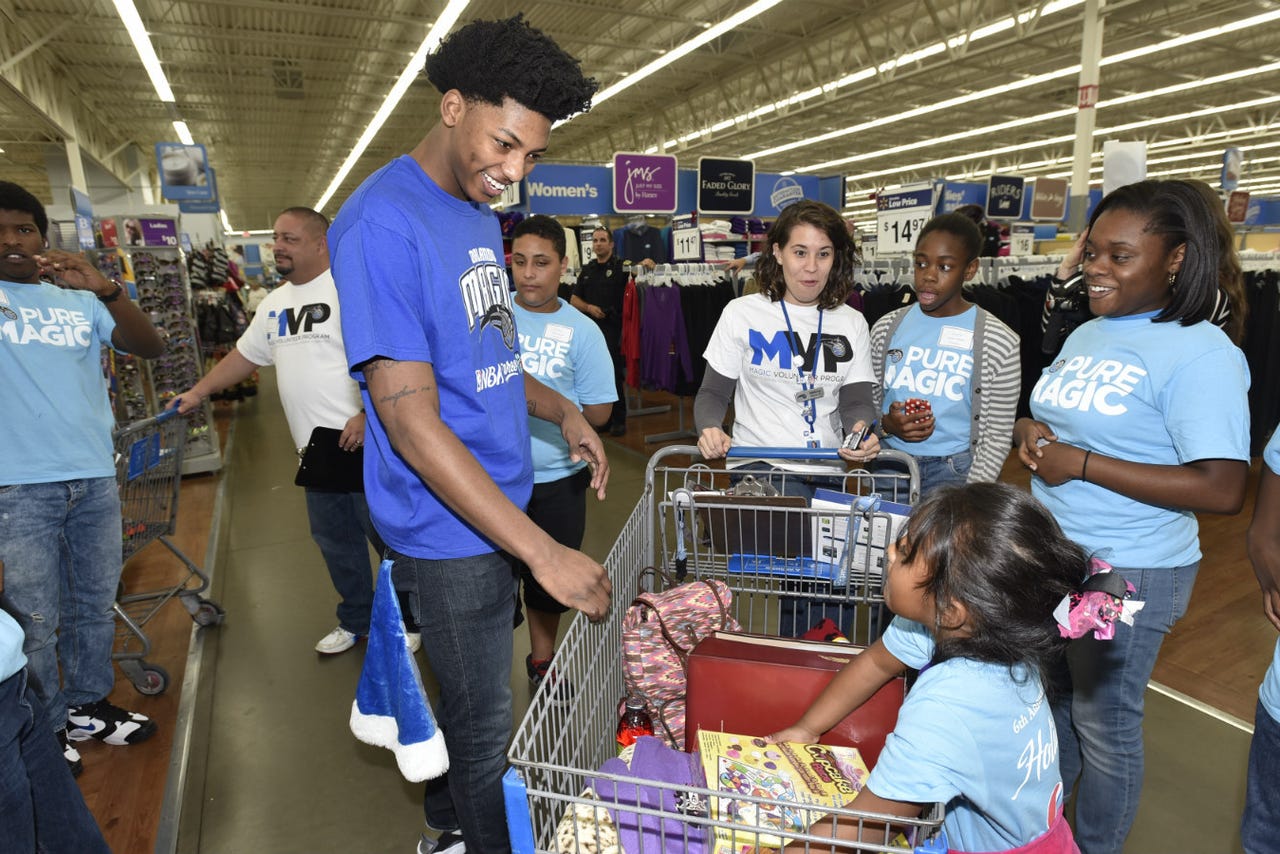 ORLANDO -- As they continue to rack up assists on the court, Victor Oladipo and Elfrid Payton are also dishing out assists off the court.
And while he continues to be an elite rebounder on the court, Nikola Vucevic is helping others rebound off the court.
On Tuesday, the three Magic stars teamed up with PepsiCo. to take 100 children from the Boys & Girls Clubs of Central Florida on a holiday shopping spree. Each child received a $100 Walmart gift card and got the opportunity to pick out toys, electronics, clothes and other items while cruising the aisles with a few of their favorite Magic players.
"It's a great situation to be here for me because I love kids," Oladipo said. "For me to be able to do it (take kids on shopping spree) is a humbling experience."
In addition to the shopping spree, PepsiCo. donated $2,500 to the Boys & Girls Clubs of Central Florida to help support its programs.
"I'm thankful to be part of a team that makes it so easy to be with the kids," Payton said.
As they do every year, the Magic are helping others in the community have a fun and enjoyable holiday season. During Thanksgiving week, Tobias Harris, the Magic and Amway Corporation distributed meals to preselected families. The Magic also teamed with the Coalition for the Homeless of Central Florida for the 22nd year to serve a breakfast for underprivileged families.
Earlier this week, the Magic brought holiday cheer to pediatric patients at Florida Hospital for Children. Community Ambassadors Nick Anderson and Bo Outlaw, Magic Dancers and STUFF delivered gifts, signed autographs and played games with the kids.
"It's special," Vucevic said. "It's fun. I always want to help people. I'm very happy that the Magic are doing a great job being out there in the community, helping others. I think that's really important. We are blessed to be in the position that we are."
---
---