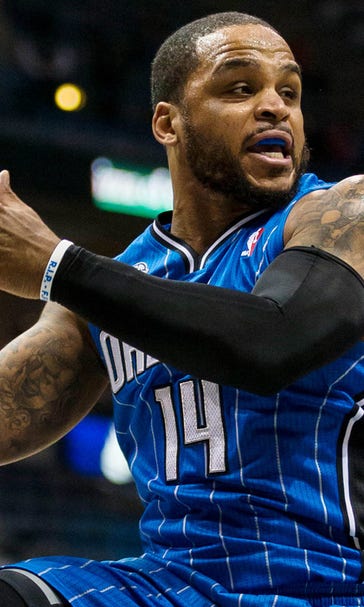 Magic part ways with veteran PG Jameer Nelson after 10 seasons
BY foxsports • June 30, 2014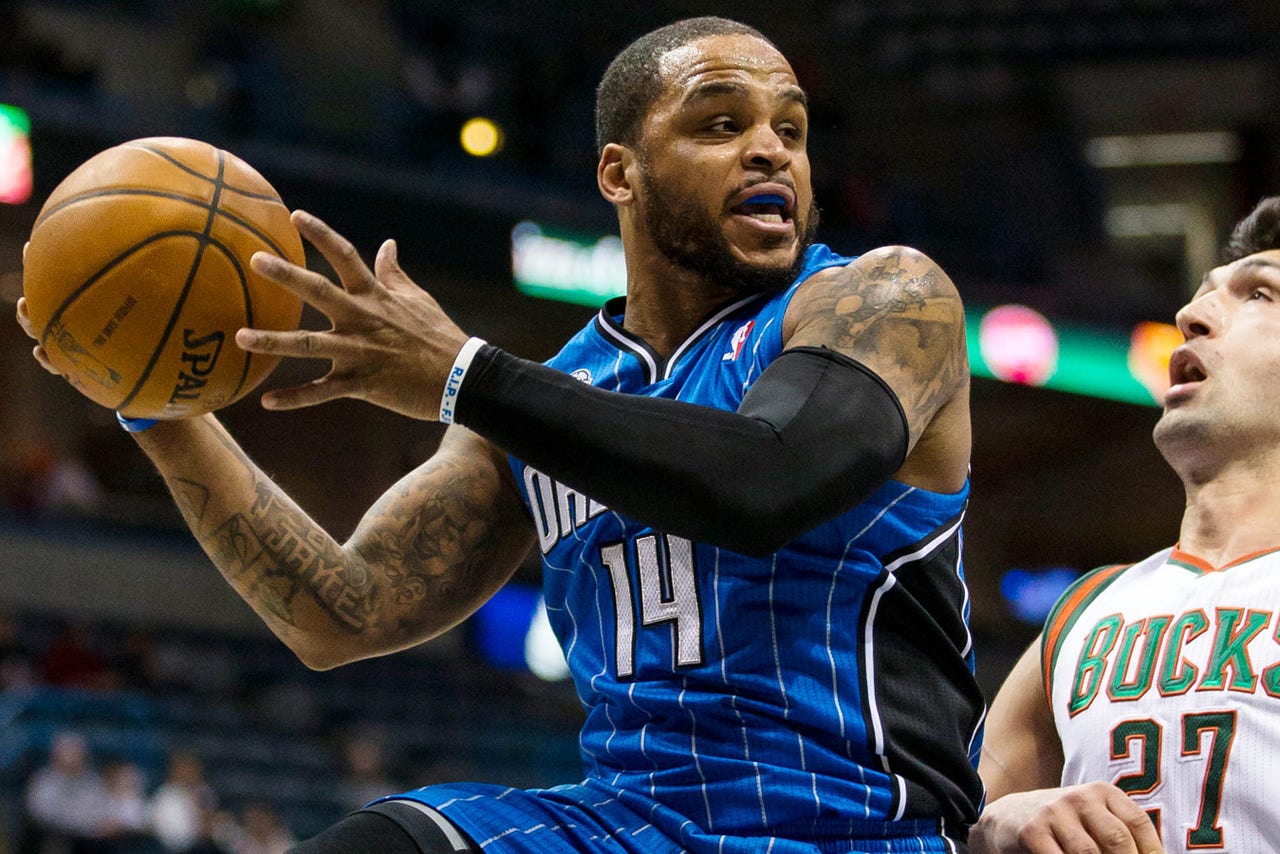 The last remaining tie to the Orlando Magic team that reached the NBA Finals five years ago was cut Monday when it was announced that guard Jameer Nelson, who ranks first on their all-time list in assists and second in games played, had been waived.
The move was far from unexpected, especially after the Magic traded Arron Afflalo -- their leading scorer each of the past two years -- to the Denver Nuggets and made point guard Elfrid Payton one of their two picks in the first round of the draft last week. By waiving Nelson, the Magic will have only $2 million of the $8 million he's scheduled to make in the final year of his current contract applied to their salary cap for the 2014-15 season.
"I appreciate the opportunity the Orlando Magic has afforded me and my family over the past ten years," Nelson said in a statement released by the team. "I'd like to thank the DeVos family, team management, and all the coaches that have provided me guidance, mentoring, and the ability to play the game that I love in the town that I love."
Like Payton, his probable successor, Nelson was acquired by the Magic in a draft-night trade. He lasted until the 20th pick of the first round in 2004 before being obtained from the Nuggets for a future first-round selection.
From those modest beginnings, he teamed with Dwight Howard to form the basis of a team that began a return to prominence. With the two of them helping lead the way, the Magic won their first Eastern Conference championship in 14 years in 2009 by defeating LeBron James and the Cleveland Cavaliers in six games. They reached the conference finals the following year, as well, before being beaten in six games by the Boston Celtics.
But after losing a total of 121 games in the two years since Howard was traded, the Magic are giving the 32-year-old Nelson the opportunity to latch on with a playoff contender while their rebuilding process continues.
"I'd also like to give sincere and special thanks to the great Magic fans," he said. "You have loyally supported me since my first day in Orlando and have always been there for me and my family. You made it easy for us to adopt Orlando as our second home and we will miss you.
"All good things must come to an end, however, and it's time to move on. I look forward to continuing my career as an NBA player and will never take for granted my time in Orlando."
Nelson played in 68 of a possible 82 games last season and averaged 12.1 points and 7.0 assists, although he shot less than 40 percent from the floor for the second year in a row. He missed their final three games with a strained left groin, and before the final regular-season home game April 16 against the Indiana Pacers, he gave a brief speech to the crowd that had the undertone of a farewell.
"There were so many fans pulling me aside and saying, 'Can I take a picture?' and 'You have to stay here, don't leave' and all that," he said the day afterward. "I never said I was leaving."
In both years since Rob Hennigan became the team's general manager, Nelson's name was mentioned before the trading deadline but nothing came close to being pulled off. Nelson and Afflalo were among a handful of player on the team 25 or older. If forward Jason Maxiell is waived this week as expected, that would leave only seldom-used 31-year-old guard Ronnie Price from that group.
"Jameer is the ultimate professional," Hennigan said. "We truly thank him for his contributions to the organization, both on the court and in the community, during the last decade. He will always be a member of the Magic family."
Only Nick Anderson, who played in 692 games for the Magic from 1989 to 1999, has appeared in more games in the franchise's 25-year history than Nelson. In 651 games, he handed out 3,501 assists, well ahead of Scott Skiles' second-place total of 2,776.
Nelson's top season statistically came in 2008-09, when he made 45.3 percent of his shots while averaging 16.7 points a game and earning a spot on the Eastern Conference All-Star team. But he could not play after tearing the labrum in his right shoulder that same month, and the Magic's march to their second NBA Finals appearance was over with him not being in uniform.
He was activated before the start of their series against the Los Angeles Lakers but showed the effects of his layoff, scoring a total of only 19 points in five games off the bench.
One of the teams likely to vie for Nelson's services is the Miami Heat, whose weaknesses at point guard were exposed earlier this month against the San Antonio Spurs. Forward Rashard Lewis, who was teammates with Nelson from 2007 to 2010, earned a championship ring with the Heat in 2013 and moved into their starting lineup during the series with the Spurs.
"Not too many guys can say that in any sport -- one jersey and one team for 10 years," Nelson said following his exit interview in April. "So it's an honor. I appreciate everything that everybody has done for me."
You can follow Ken Hornack on Twitter @HornackFSFla or email him at khornack32176@gmail.com.
---