National Basketball Association
National Basketball Association
Magic observations: Evan Fournier breaks out of slump in preseason finale
Published
Oct. 24, 2014 10:50 p.m. ET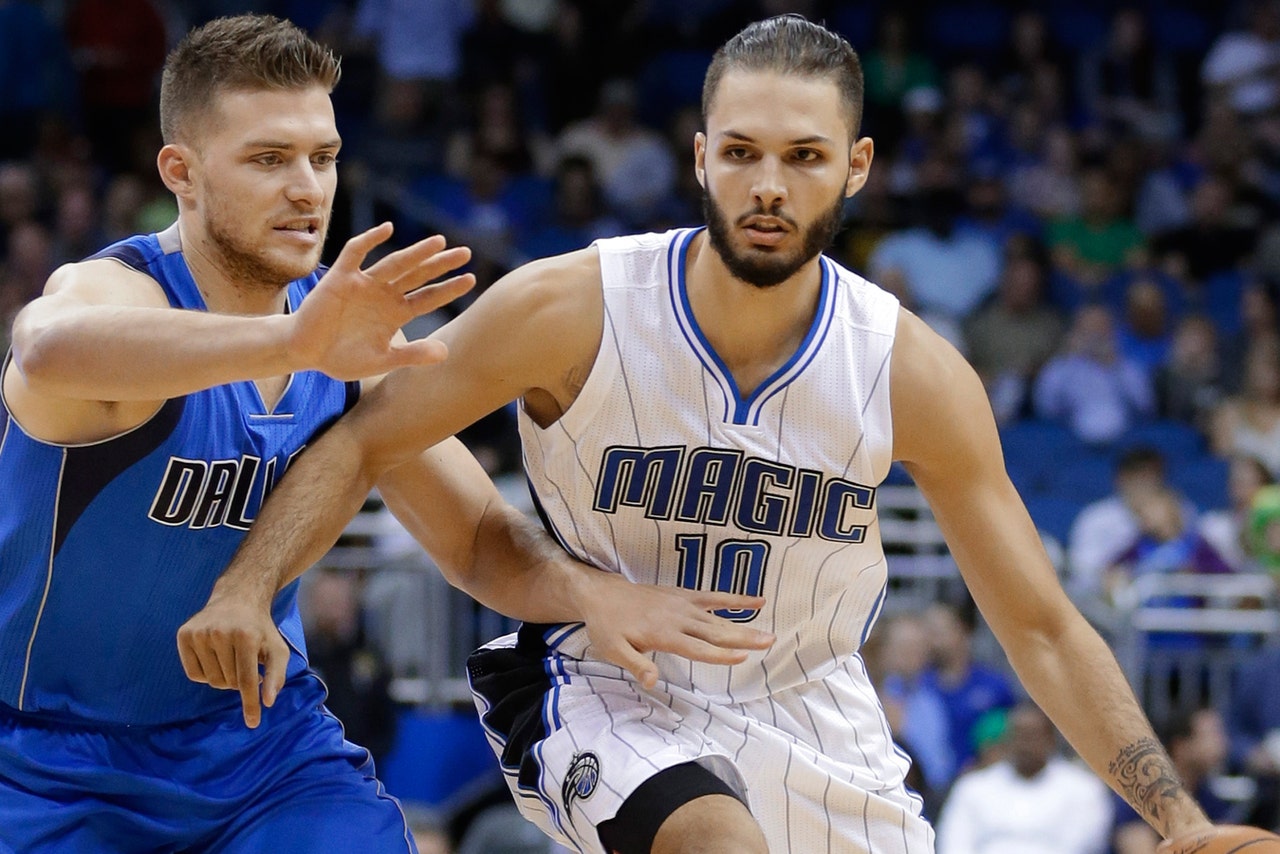 ORLANDO, Fla. -- Evan Fournier could go from being known as the player the Orlando Magic acquired for Arron Afflalo to the guy who might need to fill in as much as anyone for Victor Oladipo.
A day after Oladipo suffered a cut and a bone break on the right side of his face below the eye during practice, Fournier picked as good of a time as any to break out of a shooting slump that had lasted almost the entire preseason.
Maurice Harkless started Friday night against the Dallas Mavericks in the spot Oladipo would hold down if the second-year guard was healthy. But it was Fournier's pair of 3-pointers in a 30-second span not long after coming off the bench that got the crowd on its feet as much as anything in the first quarter.
Fournier, a native of France who turns 22 next week, had gone only 5 for 20 from that distance prior to the 117-92 loss to the Mavericks. He was a 37.6-percent shooter from 3-point range in the last of his two seasons with the Nuggets, which was part of what intrigued the Magic about Fournier prior to sending Afflalo -- their top scorer each of the last two seasons -- to Denver.
"I guess you always look for things you can get out of a game positively, and that's one of the things," coach Jacque Vaughn said of Fournier, who finished with 12 points, two assists and two steals in 27 minutes. "He looked very relaxed tonight, whether it was getting to the rim or running in transition. His 3s early looked comfortable."
"When I'm thinking, I'm not aggressive," Fournier said. "When I'm aggressive, things come easy to me."
With Oladipo expected to miss as much as the first month of the regular season, making up for his absence with some combination of Harkless, Fournier, Ben Gordon and Willie Green will provide a stiff challenge.
Here are five other observations going into the opener Tuesday night at New Orleans:
1. Welcome back, Jameer.
Jameer Nelson returned for the first time to the city where he spent 10 seasons and became the Magic's all-time leader in assists with 3,501. A video thanking him for his years of service was playing during the first timeout in the opening quarter, with fans rising to their feet to cheer him in appreciation.
More often than not, Nelson was matched up against Luke Ridnour, who is nearly a full year older than him, than rookie Elfrid Payton. Nelson had a so-so shooting performance but handed out seven assists. As for his former team, a rough night got rougher when Ridnour limped to the locker room halfway through the third quarter with what Magic officials said was a right quad contusion.
The happiest homecoming of all was reserved for Chandler Parsons, the forward who went to high school in nearby Winter Park and signed a lucrative contract with the Mavericks over the summer. He had 24 points in the first three quarters.
2. Happy birthday, Nik.
His present came a day earlier in the form of a four-year contract extension worth $54 million. But center Nikola Vucevic didn't take it easy by any stretch of the imagination on the night of his 24th birthday.
Even while spending most of his 28 minutes matched up against the crafty Tyson Chandler, Vucevic scored 10 points and grabbed 13 rebounds. He shot 56.3 percent from the floor for the preseason, with most of his baskets coming on an assortment of low-post moves that rarely included dunks.
After the game, he made it a point to seek out Nelson.
"Jameer's a guy who really helped me a lot when I was here," Vucevic said. "I really enjoyed playing with him. Everybody knows I'm a big fan of his game. It was good to see him."
3. For the most part, the kids are all right.
Payton and Aaron Gordon both played around 24 minutes in non-starting roles. That could be how much time the two rookies will get when the regular season starts, although Payton's minutes figure to increase if Ridnour is sidelined.
While Payton was short on a pair of free throws in the third quarter, he didn't let the disappointment from that carry over. After getting the ball on the wing following the second miss, he drove to the basket and made a reverse layup with more than a slight degree of difficulty.
"I think we're in a good spot," he said. "We've seen what we do well. We've seen where we have a few weaknesses. We do a good job on defense in stretches. We've got to string it together for a full game and learn how to stop runs."
Payton, Gordon and Kyle O'Quinn ended up being the only Magic players to see action in all eight preseason games. Backup center Dewayne Dedmon was held out because of a sore foot.
4. A dose of reality on defense.
The Magic held their first seven opponents, including a touring team from Brazil, to 39.8 percent shooting from the floor.
But the Mavericks took a 57-46 halftime lead and were up by as many as 29 in the fourth quarter in a game where they hit 12 3-pointers and shot 55.1 percent overall while forcing 26 turnovers.
"That's a good team," Vaughn said. "That's a good test for our defense to see where we are and some of the things we can work on. It'll be great to look at the film tonight. I'll be looking forward to it and seeing how we can get better."
5. Time to start playing for keeps.
Injuries to Oladipo and forward Channing Frye threw a wrench in the best-case scenario for getting ready for the regular season. And the NBA schedule-makers didn't do the Magic any favors by having eight of their first 12 games come on the road, where they won only four times all last season.
Regardless, the raising of the curtain is close at hand.
"To be honest with you," Vaughn said, "they were wondering, 'When is this thing over?' That's what players really are thinking."
You can follow Ken Hornack on Twitter @HornackFSFla or email him at khornack32176@gmail.com.
---
---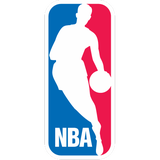 Get more from National Basketball Association
Follow your favorites to get information about games, news and more
---