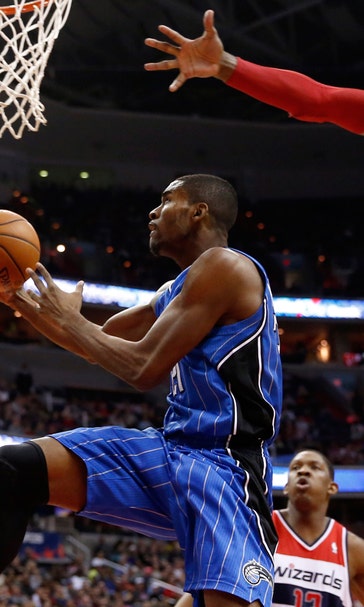 Magic Musings: Struggles on offense hurt in loss to Wizards
November 15, 2014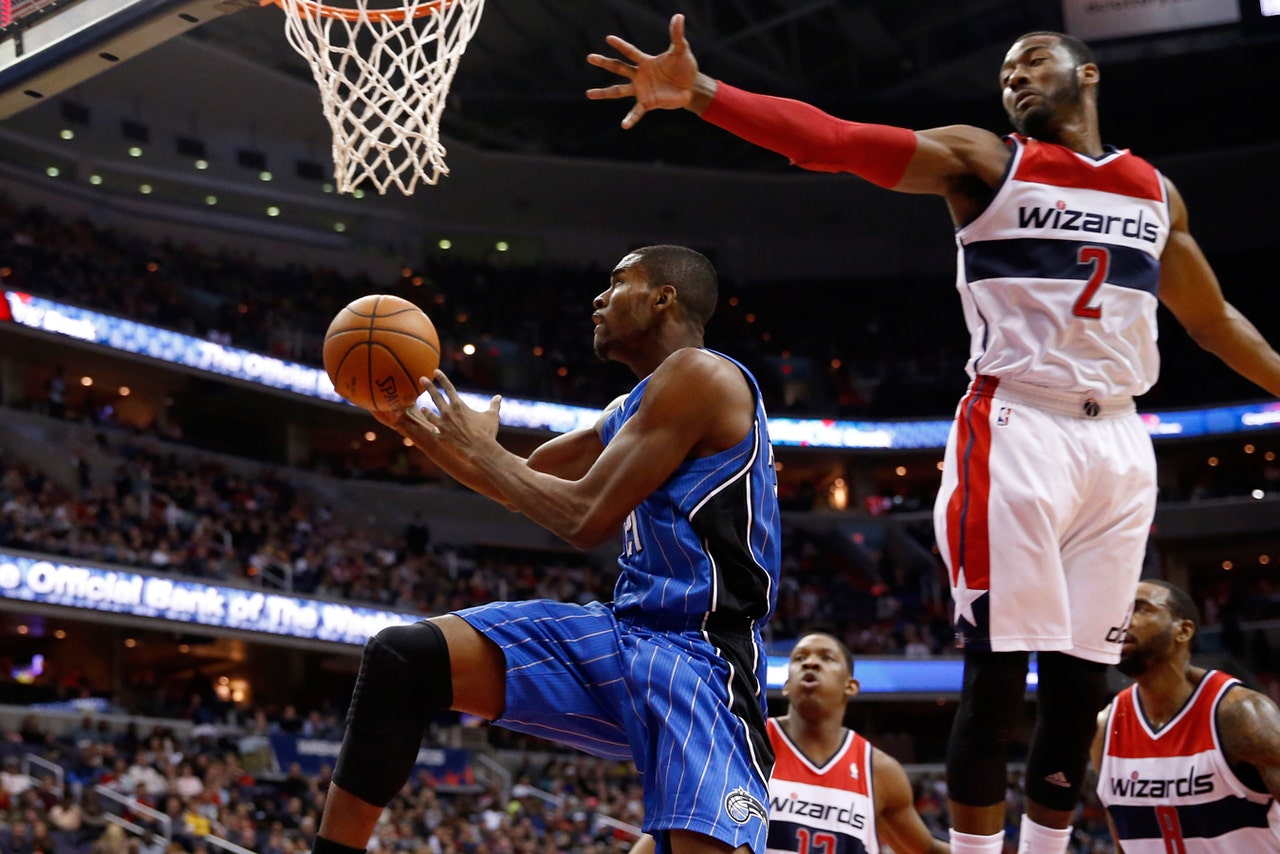 Between playing their fourth game in five nights and facing a team off to its best start in almost 40 years, the Orlando Magic had a formidable challenge in front of them Saturday night against the Washington Wizards.
Not surprisingly, they struggled on offense for the better part of three quarters and had to play from behind. The shots started to fall with greater frequency in the fourth quarter, but they had trouble getting stops down the stretch and lost 98-93 to the Wizards, one of three remaining undefeated teams at home in the NBA.
Victor Oladipo, who returned to action Friday night in a win over the Milwaukee Bucks, made his first start of the season. The native of suburban Washington was only 1 of 9 from the floor in the first half but finished with 18 points, seven rebounds and seven assists in 32 minutes.
Oladipo started in place of rookie Elfrid Payton, whose playing time had gone down significantly over the previous three games. Even with Luke Ridnour not with the team in Washington because of what were called personal reasons, Payton's time off the bench was limited.
All five starters scored in double figures, paced by 19 points from Tobias Harris. But the Magic got only 13 points from their non-starters, compared to 48 for the Wizards.
Nikola Vucevic got the best of former Magic center Marcin Gortat in the middle. Vucevic ended up with 14 points and 11 rebounds compared to only eight points and seven rebounds for Gortat.
The Magic were only 23 of 59 from the floor through the first three quarters. Although they went 14 of 19 over the final 12 minutes, the Wizards were 13 of 19 over the same stretch.
THE TURNING POINT
After seeing the Magic close to within 60-59 in the third quarter on Evan Fournier's three-point play, the Wizards pushed their lead out to 10 over the next five minutes and change.
THE DIFFERENCE MAKERS
Reserves Kris Humphries, Otto Porter and Rasual Butler accounted for 24 of the Wizards' 29 points in the fourth quarter.
STAT OF THE GAME
The Magic's guards made just one of their 22 shots in the first half. The only basket was a layup by Oladipo with 4:40 to go in the second quarter.
WHAT'S NEXT
Monday night at Detroit, 7:30 p.m.
You can follow Ken Hornack on Twitter @HornackFSFla or email him at khornack32176@gmail.com.
---