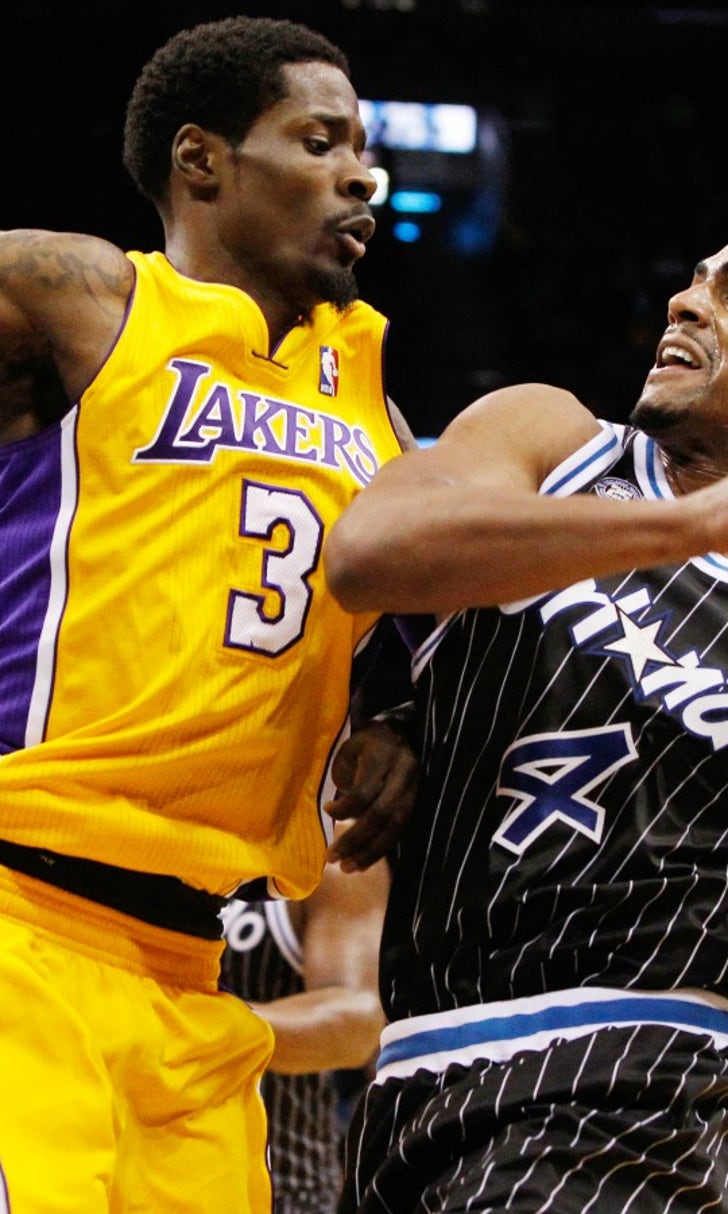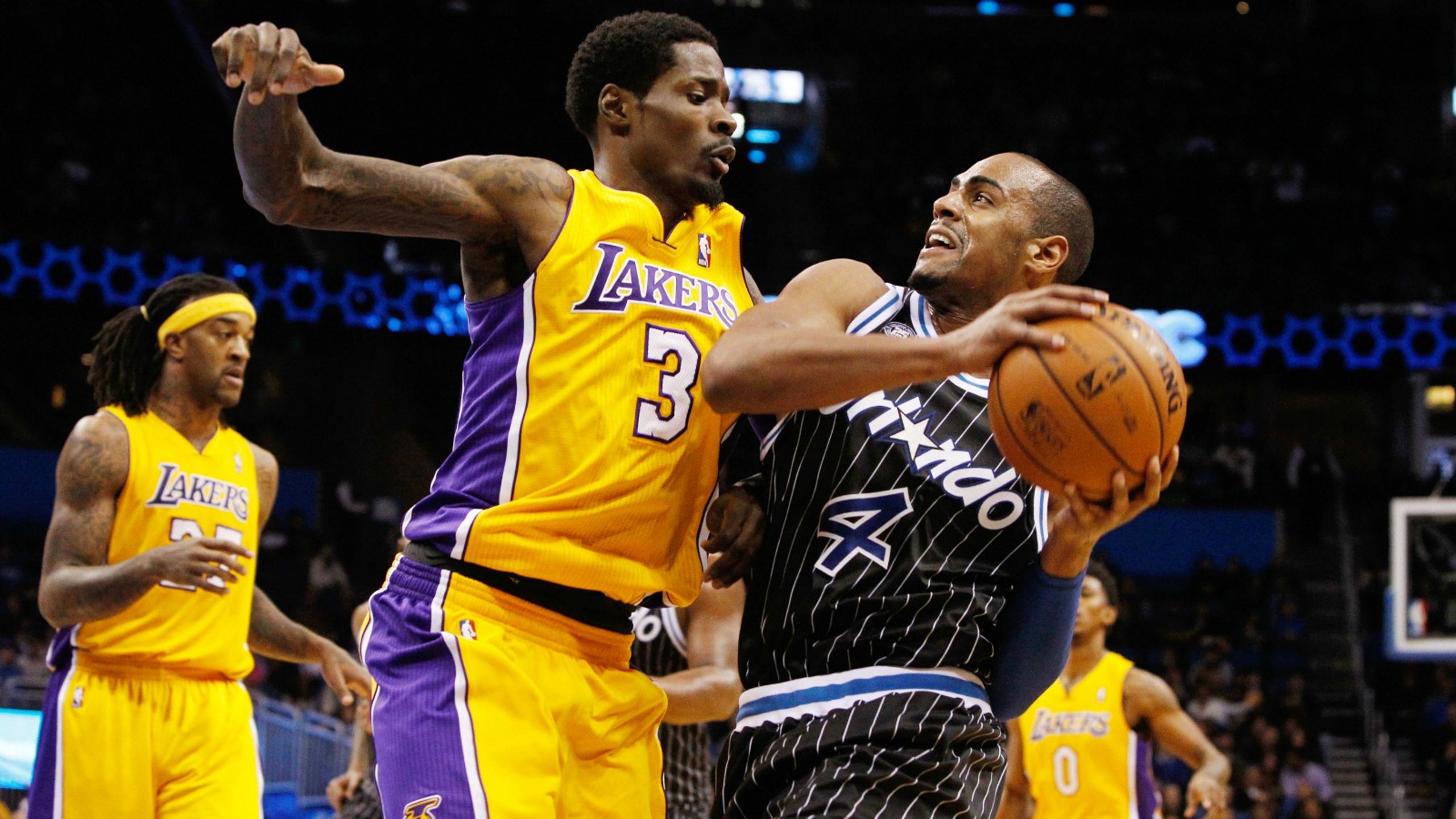 Magic at Lakers game preview
BY foxsports • March 23, 2014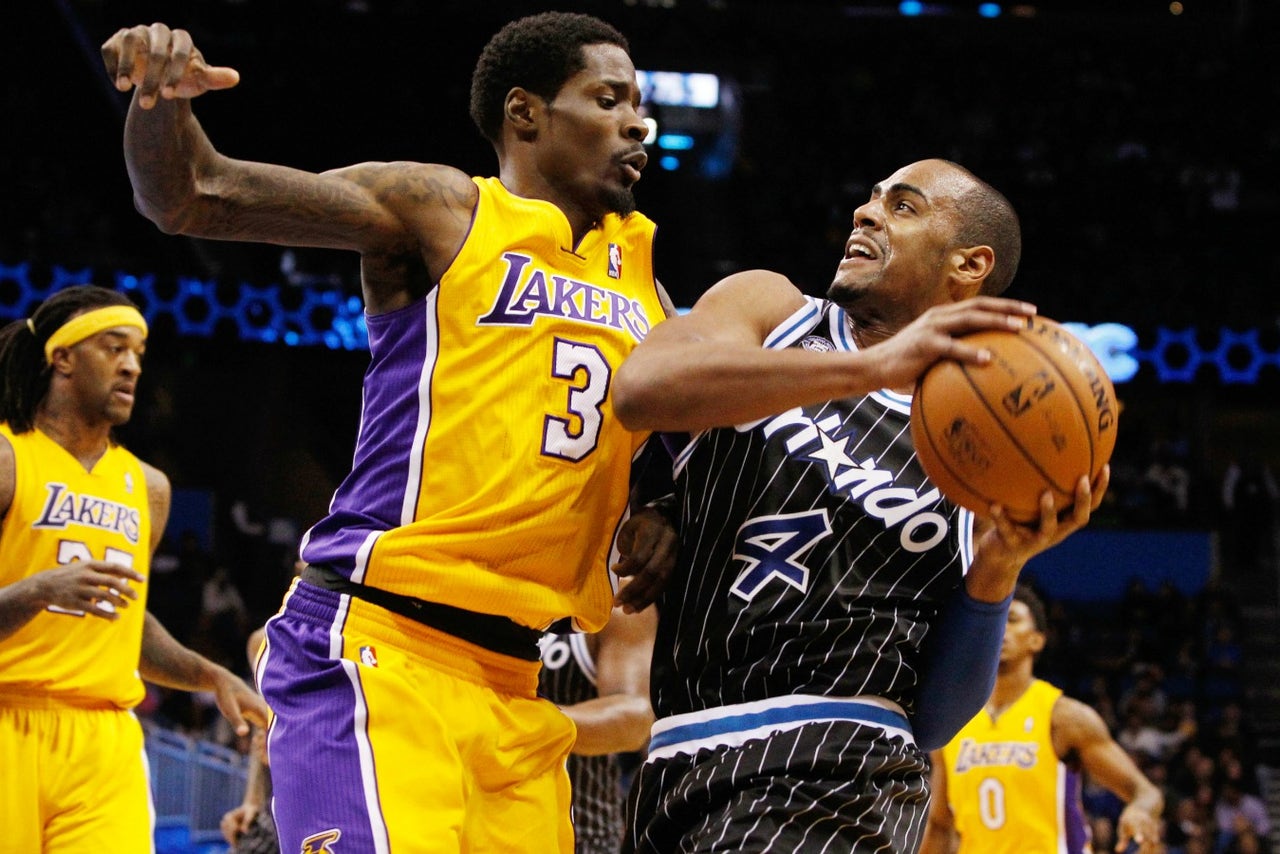 Fans of both the Los Angeles Lakers and Orlando Magic have mostly been accustomed to seeing their teams in the playoffs.
This year, those fans are enduring what could wind up as the Lakers' worst season since moving to Los Angeles, while Orlando is languishing near the bottom of the East for a second straight year.
Both teams set out to end their current losing streaks Sunday in a bid to find some momentum.
The Lakers (22-46) have lost four in a row and seven of eight, while Orlando (19-51) has dropped eight in a row, inching closer to matching its season-long 10-game slide from Dec. 31-Jan. 17.
The Magic, who won't be in the postseason for a second straight year after reaching the postseason the previous six, have also lost 22 of 23 on the road. A 101-90 win at Phoenix on Feb. 26 is their only victory away from home in the calendar year.
Los Angeles, which will miss the playoffs for just the sixth time in the franchise's 66 seasons, needs to finish 9-5 to avoid matching the 30-52 mark of the 1974-75 team that is the Lakers' worst since moving west.
Recent results aren't promising though, with opponents averaging 119.9 points and shooting 41.0 percent from 3-point range during the team's 4-11 stretch. The Lakers have also allowed at least 10 3-pointers in seven straight games after Washington made 10 of 25 in Friday's 117-107 home loss to the Wizards.
Nick Young and Jodie Meeks each scored 21, with Young having missed 17 of the previous 18 contests with a sore left knee. Steve Nash also played for just the 11th time this season, tallying 11 assists in 19 minutes off the bench in his first action since Feb. 19.
"Steve always kept in shape," coach Mike D'Antoni said. "He wanted to play and he was getting there, so it made sense to go ahead and get him in there."
As poor as the Lakers' defense has been, Orlando has also been inept offensively, scoring 93 or fewer in three straight following an 89-88 loss at Utah on Saturday night. The Magic fell to 4-33 on the road and could end up having the worst road record in franchise history, currently held by the inaugural 1989-90 team that went 6-35.
Victor Oladipo scored 19 but was 5 of 14 and is 14 for 40 over his last three games, which were all on the road. The rookie is shooting 38.7 percent away from home compared to 44.0 percent in Orlando.
Jameer Nelson sat out for the second straight contest to rest his sore left knee. He's averaging 18.4 points while shooting 51.5 percent over his last five matchups with Los Angeles.
The Lakers lost 114-105 at Orlando on Jan. 24 despite going 12 of 22 from 3-point range. The 54.5 3-point percentage was the team's highest in a loss this season. Tobias Harris tallied 28 points and 20 rebounds for the Magic, who claimed a 51-40 rebounding advantage.
---