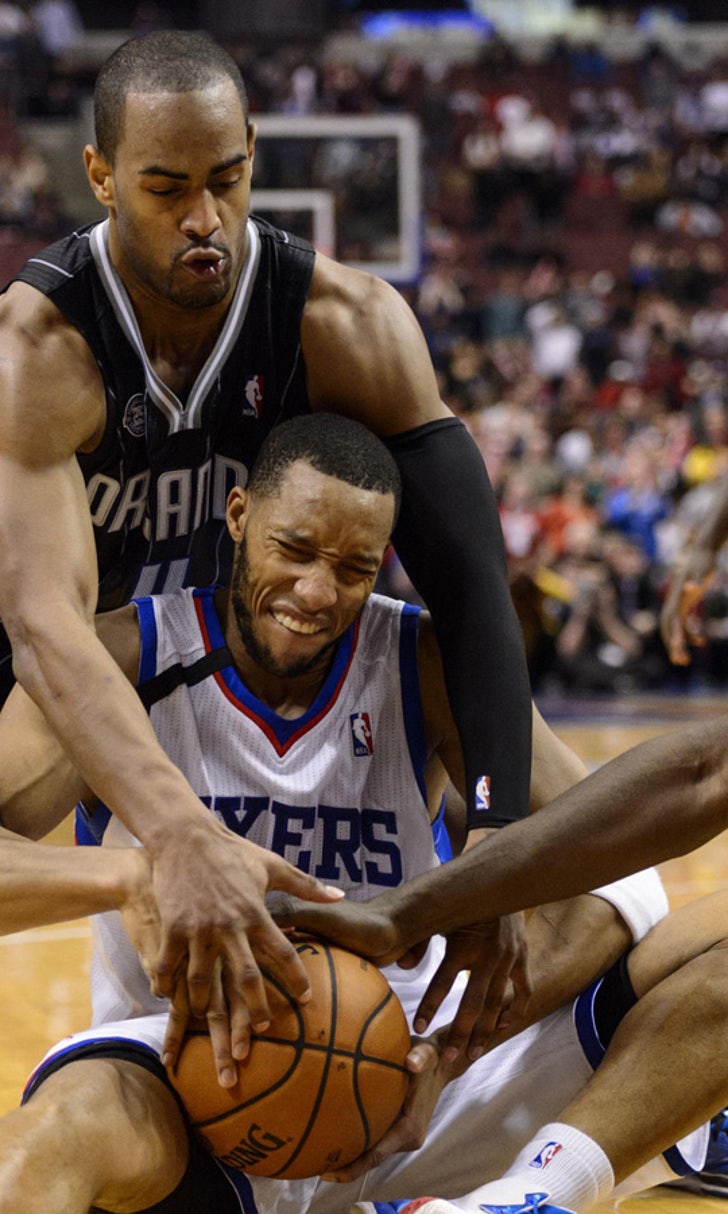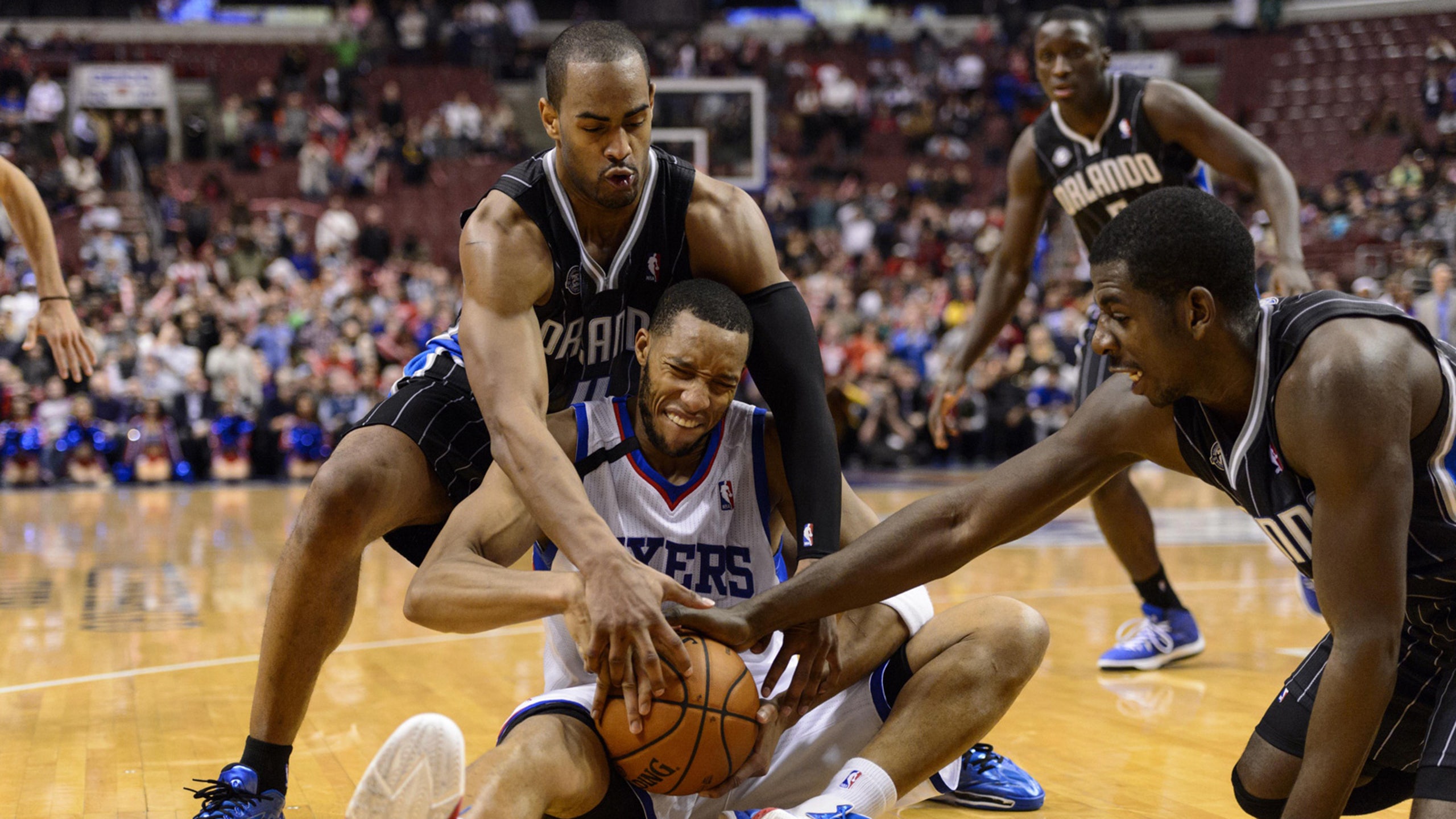 Magic at 76ers game preview
BY foxsports • February 26, 2014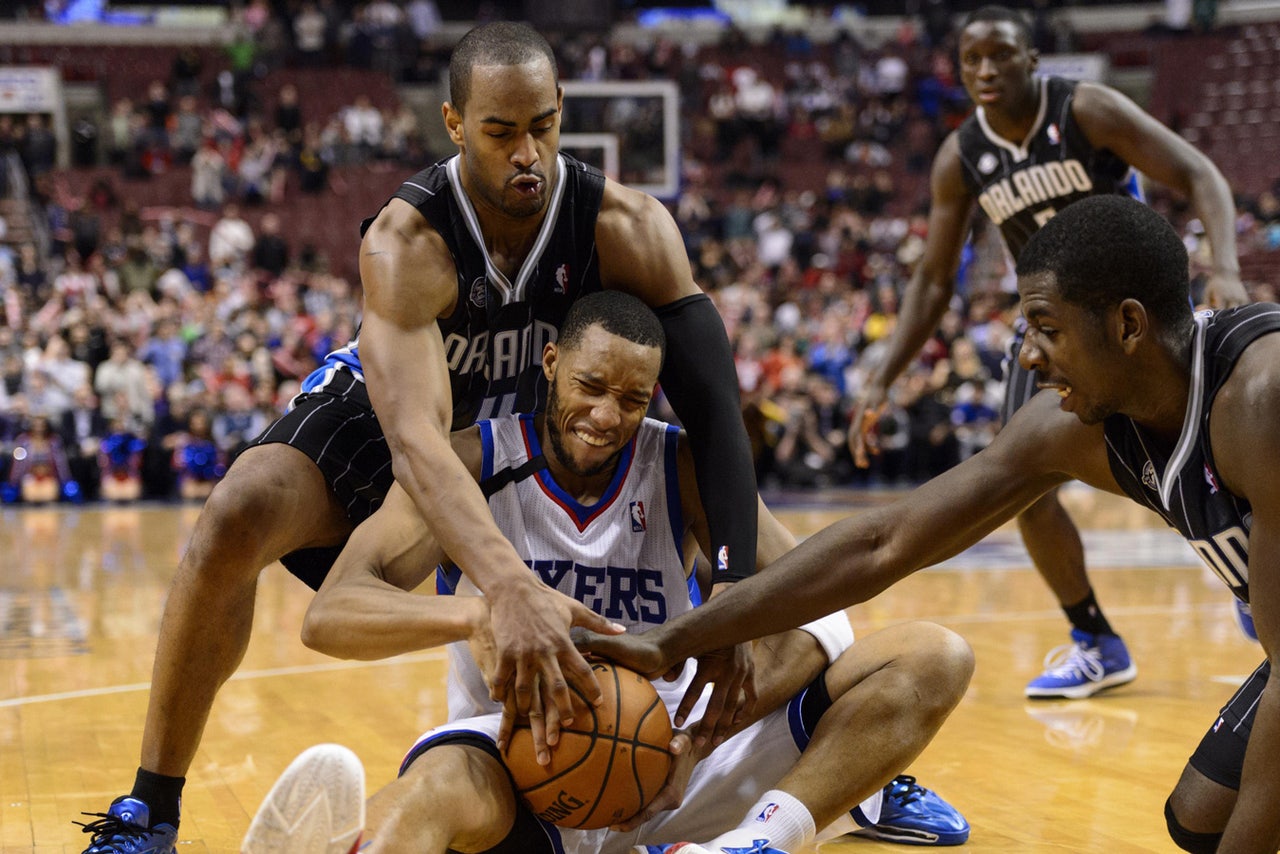 Time: Wednesday at 7 p.m.
TV: FOX Sports Florida
The Orlando Magic are on the cusp of their longest road losing streak in franchise history.
The Philadelphia 76ers are on their longest home slide in 17 years.
The Magic will try to avoid entering the record books by sending the woeful 76ers to an 11th straight home defeat on Wednesday night.
Orlando (17-42) is 3-27 on the road, and is averaging 89.4 points during a team-record 16-game losing streak as the visitor. The Magic, however, showed some life offensively while falling 115-106 at Washington on Tuesday, making half their shots, nearly 10 percent better than their previous 15 road games.
''We scored,'' said center Nikola Vucevic, who had 19 points and 14 rebounds. ''We just couldn't get stops, and you can't do that on the road.''
Having Arron Afflalo would also help, but his status is unclear. The guard leads the team with 19.7 points per game, but has missed two contests with a right ankle sprain.
Victor Oladipo is picking up the scoring slack by averaging 22.3 points over the past three games after averaging 5.7 in his previous three.
''It's a learning process,'' Oladipo said of the road losing streak. ''You just gotta take it one game at a time. Eventually, our time will come. We just have to keep getting better. Keep fighting.''
The Magic certainly did that in their most recent trip to Philadelphia on Dec. 3, falling 126-125 in double-overtime. Afflalo had a career-high 43 points, while Oladipo and the 76ers' Michael Carter-Williams became the first rookies to record triple-doubles in the same game.
Oladipo had 26 points with 10 rebounds and as many assists, while Carter-Williams scored 27 while pulling down 12 boards with 10 assists.
The Sixers (15-42) have won only twice in 18 home games since, dropping 10 straight while surrendering 115.1 points per game. It's their longest home losing streak since a 12-game skid from Dec. 9, 1996-Jan. 24, 1997.
They're also on the verge of losing a 12th straight game overall for the first time since Nov. 20-Dec. 11, 2009.
Philadelphia has shown few signs of ending any of those streaks, as it's been outscored by an average of 20.3 points over the past 11 games.
The 76ers trailed by as many as 35 on Monday before falling 130-110 to Milwaukee -- the team with the worst record in the NBA. The 76ers allowed a stunning 57.1 percent from the floor, including 12 of 20 from beyond the arc.
''The effort was extraordinarily poor,'' coach Brett Brown said.
While the 76ers seems destined to compete with the Bucks for the most ping-pong balls in the lottery, they're reportedly deciding whether to buy out Danny Granger's contract.
The forward, who averages 17.6 points in his nine-year career, was acquired from Indiana before last Thursday's trade deadline and has yet to play for Philadelphia.
Thaddeus Young, though, continues to be a force, scoring 28 points with seven assists, six steals and five rebounds Monday. That came three days after he matched a season high with 30 points, while grabbing 13 boards with seven steals and six assists in a 124-112 loss to Dallas.
Young is averaging 25.7 points and 10.7 boards over his last three meetings with Orlando.
Carter-Williams has totaled 45 points in his last two games.
---