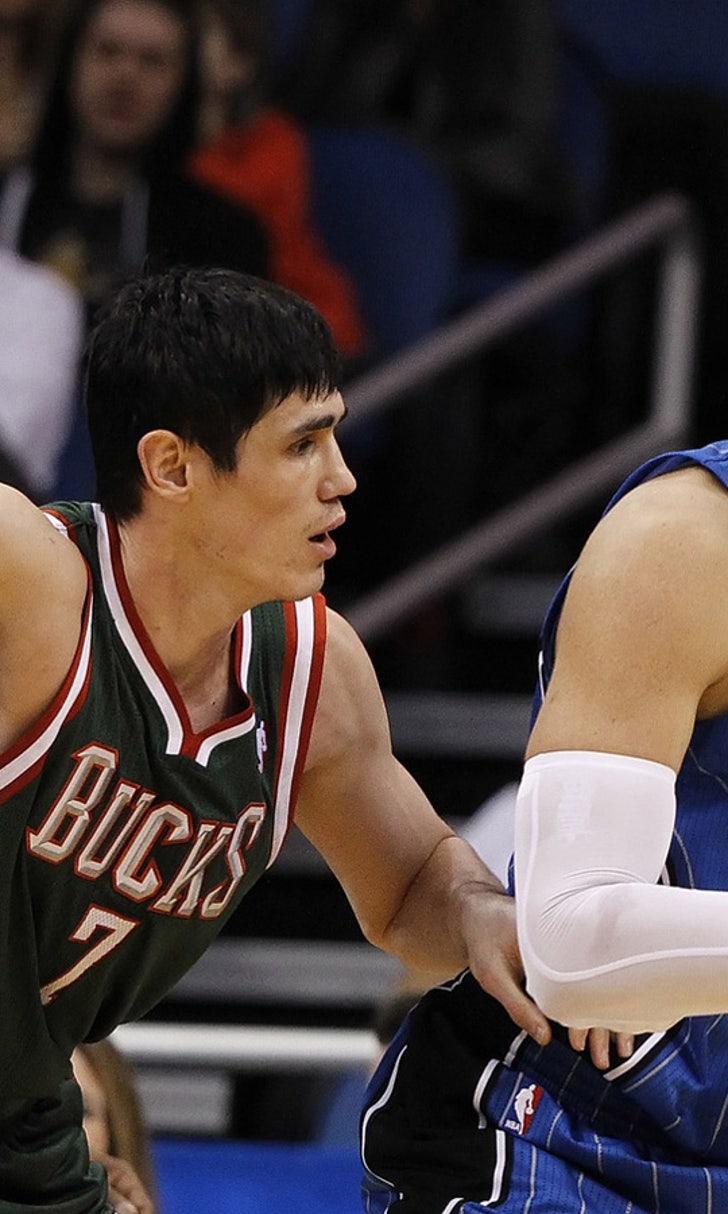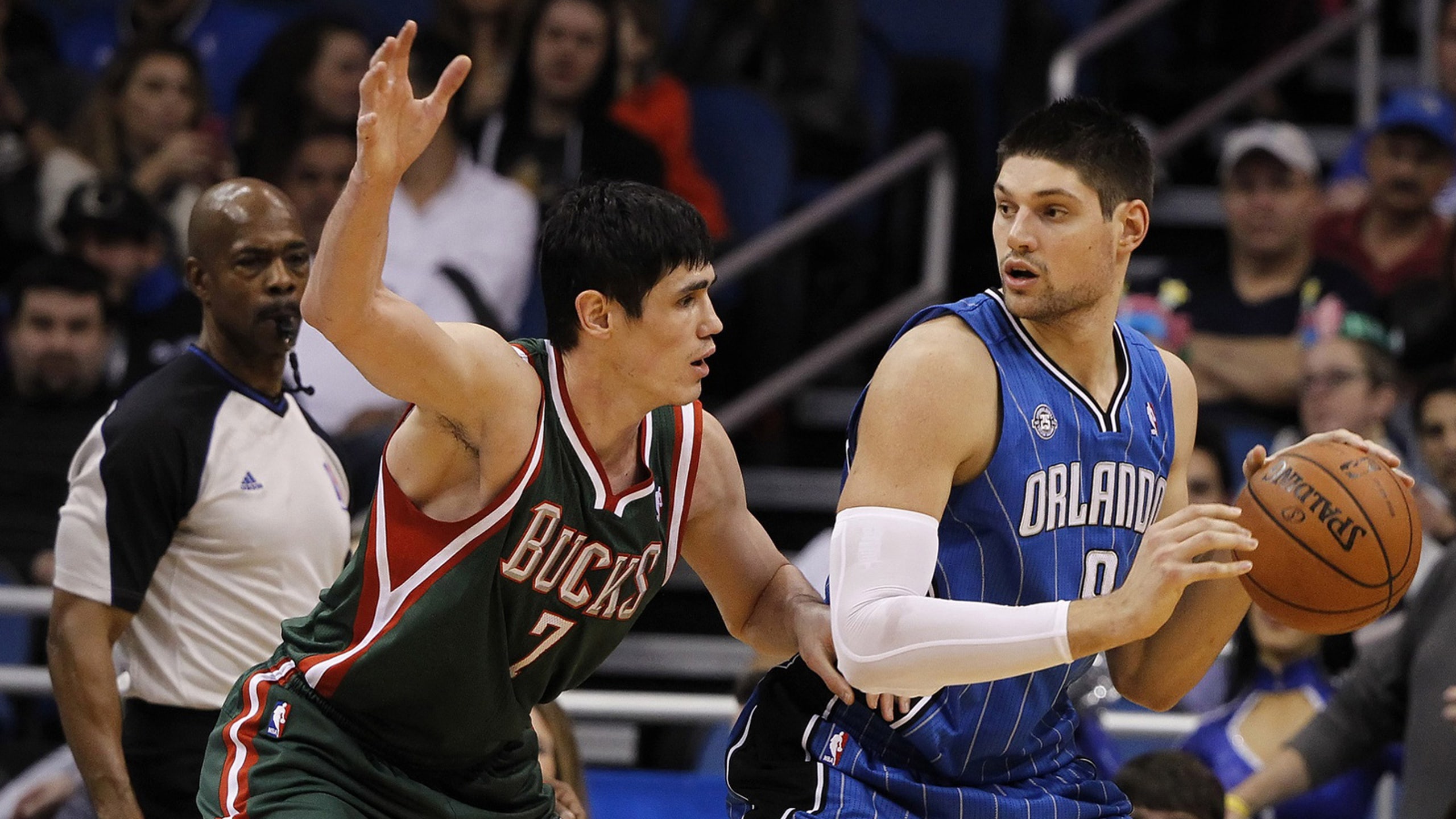 Magic a different team with Nikola Vucevic back in fold
BY foxsports • January 31, 2014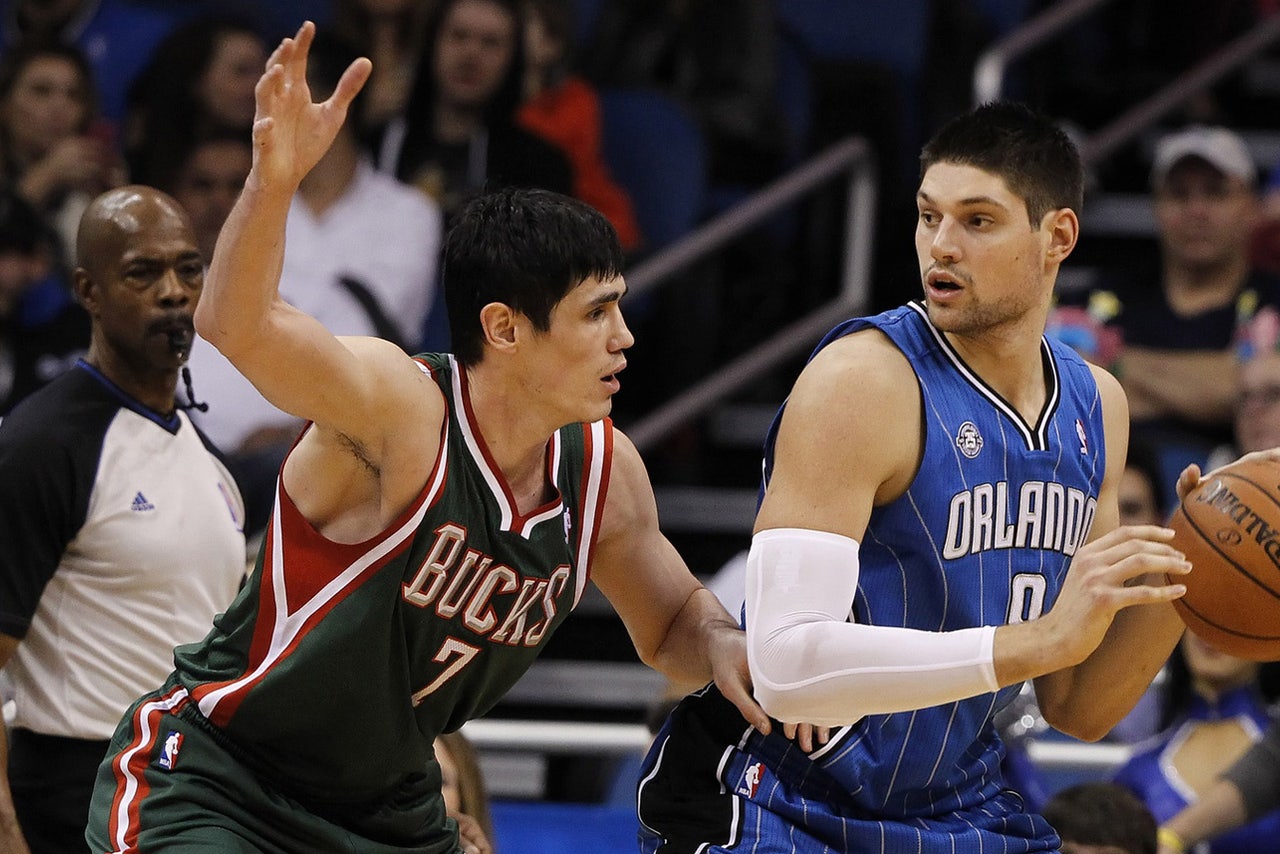 ORLANDO, Fla. -- Not since two days after Christmas did the Orlando Magic last have the luxury of leading by 20 or more points in a game before Friday night.
It shouldn't come as a surprise that Nikola Vucevic was hale and hearty back then.
By no means is their center all the way back from a concussion that forced him to spend more than a week staying away from video and light stimulation in order to try returning to action quicker. That was evident when he motioned to coach Jacque Vaughn to take him out of the game during the second quarter against the woeful Milwaukee Bucks.
But while 12 points and six rebounds from him in 25 minutes might not cause heads to turn, the way in which Vucevic contributed to a 67-point first half in the Magic's 113-102 victory was an encouraging sign for a team in need of encouragement.
He hit a jump shot, a hook shot and two free throws in the opening five minutes and also assisted on a 3-pointer by Maurice Harkless in the second quarter. All nine Magic players who saw action in the first half had at least one assist as they shot better than 57 percent.
''When we play that way, we're a pretty good team,'' Vucevic said. ''We're hard to guard because we're moving. So you've got keep doing it. We've done it in games where we've won. We've got to do it over and over again.''
''For us to score the basketball, we need each other,'' Vaughn said after the Magic's 13th victory of the season and only their third in January. ''Tonight was definitely an example of us playing together.''
Other than Arron Afflalo, who came out firing as if to prove the Eastern Conference coaches made a mistake by not naming him as a reserve to the NBA All-Star Game, no one on the Magic posted great individual statistics. But even with Jameer Nelson unavailable the final three quarters because of a sore left knee, it was clear how much better they are with Vucevic no longer subject to the guidelines of the league's concussion protocol.
''It feels as if the team is complete,'' backup center Kyle O'Quinn said. ''What he gives us, we're not searching for that anymore. And it's always good to see somebody healthy again.''
''He's huge,'' said Afflalo, who was not necessarily referring to Vucevic's 7-foot stature. ''He's a player that can hit that outside shot, that mid-range shot. And most centers aren't used to stepping out. But he finishes around the basket well with both hands. So I'm very glad he's back.''
Until a meaningless 38-point fourth quarter by the Bucks, the Magic were on pace for their largest margin of victory of the season, which remains a 21-point win over the Brooklyn Nets in early November.
''We haven't had a win like this in a while,'' said Vucevic, who had 16 points and 10 rebounds in his return Wednesday night at Toronto. ''We've had a tough month. We've lost a lot of games. We're really a better team than what the score is showing.''
That tough month played a huge role in Afflalo being overlooked in favor of the Nets' Joe Johnson, whose scoring average and field-goal percentage both pale in comparison to his.
''It's given me a new level of passion, a new level of hunger,'' he said. ''Sometimes the NBA season is so long and you're losing games, you kind of get into this autopilot type of mode. But I've got an extreme fire burning -- just overall, not even about tonight. My focus is going to be heightened, every little thing that I do.''
Their showing against the Bucks won't mean much if the Magic can't follow that up by winning at Boston in what's the only NBA game scheduled for Super Bowl Sunday.
''We've got to try to get this one so we can watch the Super Bowl happy,'' Vucevic said.
And there's no doubt about who he's pulling for in that game, considering Vucevic came to USC when current Seattle Seahawks coach Pete Carroll was still at the helm of the Trojans'€™ football program.
''He was there at SC when I was there,''€ he said. ''€œI got a chance to talk him a lot of times, and he'™s a great guy.''
You can follow Ken Hornack on Twitter @HornackFSFla or email him at khornack32176@gmail.com.
---