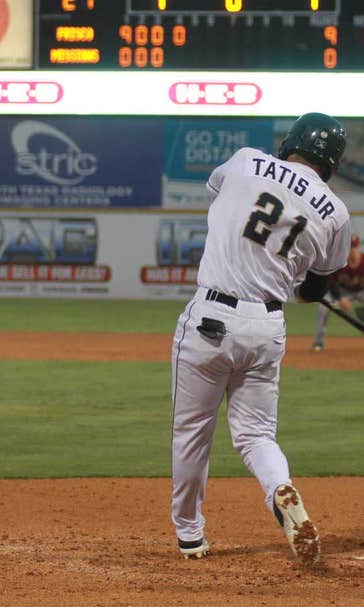 MadFriars' Top 20 Padres Prospects for 2018
April 5, 2018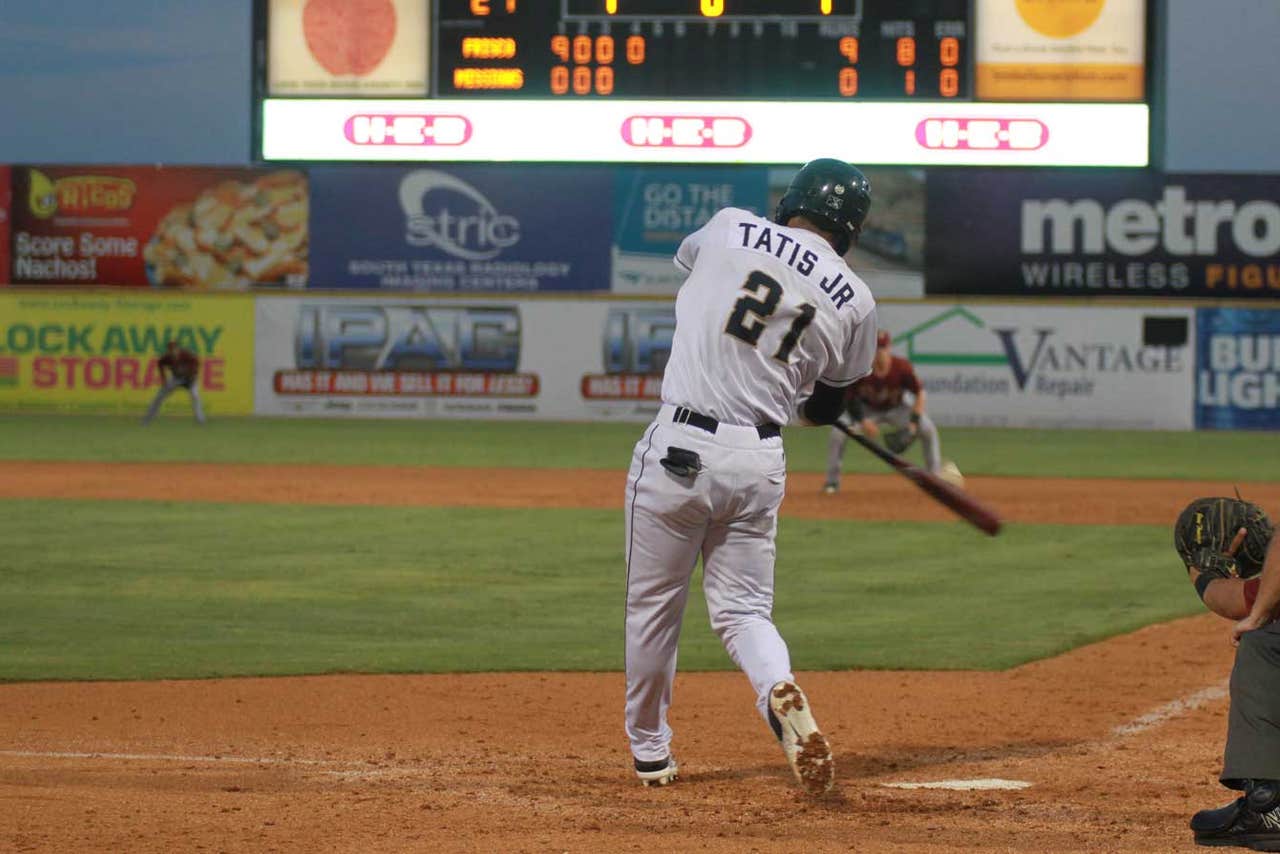 Throughout his tenure with the Padres, General Manager A.J. Preller has emphasized that building a successful farm system involves much more than drafting well. It also takes a commitment in the international market, the ability to trade older assets for potential, and a development program that maximizes players' talent.




Now going into his third season with San Diego, Preller has accomplished his first goal in his attempt to win the organization's first ever championship; building a successful farm system. Baseball America, FanGraphs, MLB Pipeline and ESPN have all ranked the Padres as having one of the best systems in baseball.

Our Top 20 is nearly evenly divided between players who were acquired through the draft (6), trades (7) and internationally (7), and 17 have been brought into the organization by Preller.

Synopsis: While much of the depth of talent is still in the lower end of the system, the next wave is definitely progressing. Five of our top 10 will open the year at Double-A or higher. Only Franchy Cordero is likely to graduate from the list this year, and fans could begin to see a few others by late in the season.




Best Places to See the Prospects: The pitching at every level should be impressive, but the staff at High-A Lake Elsinore will be especially formidable with Adrian Morejon, Reggie Lawson, and Pedro Avila to be joined soon by Michel Baez and Chris Paddack.

Double-A San Antonio will feature Cal Quantrill, and Logan Allen working in front of shortstop Fernando Tatis, Jr., while Eric Lauer and Brett Kennedy highlight the staff backed by Luis Urias in Triple-A El Paso.

The team at Low-A Fort Wayne will be historically young, fronted by MacKenzie Gore and Mason Thompson. Additionally, keep an eye on an all-teenage infield with Gabriel Arias and Esteury Ruiz, and an athletic outfield.

The Padres will once again feature two AZL teams, and the short-season Tri-City club could be a powerhouse as many of the teenagers from last season could return.

1) Fernando Tatis, Jr.; SS/3B

There is no one in the system who combines performance and projection like Tatis. Before his promotion to Double-A San Antonio from Low-A Fort Wayne, he was leading the Midwest League in OPS, slugging, walks, extra-base hits (54) and games played at 117 at shortstop while he was 18.

Like most young players, he showed a tendency to chase pitches in April when he hit .230 with 29 strikeouts in 23 games, but he made adjustments that paid off in the summer. At 6-foot-3 he's going to have to continue working on staying low to make all the routine plays at shortstop.

Once again Tatis will be among the youngest in his league. He destroyed Low-A before finishing his first full season with a .950 OPS in the Texas League playoffs. He will be the opening day shortstop in San Antonio and if his improvement continues at the same rate as it did last year, it's not inconceivable he could be in San Diego in September.

2) MacKenzie Gore; LHP/SP

Gore truly checked every box you want to see in a potential top-of-the-rotation starter: athleticism; room to grow; command; ability to spin a ball; repeatable mechanics; confidence to work off any pitch in his arsenal. MLB Pipeline's Jim Callis reported Gore would have gone no lower than the third round if he elected to come out as a centerfielder.

There is some minor concern that he could have to adjust his high leg raise at some point, but it's both consistent and athletic enough to roll with it at this stage of his career. He's a potential top of the rotation starter. As Callis also noted in a post-draft interview with us, if Gore lives up to what the Padres think he can do, the 2017 draft will go down as one of the best in the team's history.

3) Michel Baez; RHP/SP

The Cuban exploded last season with some truly eye-popping statistics. One interesting number Baez posted was that the nine home runs he gave up accounted for 14 of the 16 earned runs he surrendered in 11 starts. Other than a few mistakes on secondary pitches, no one could touch him.

His fastball is 94-97 MPH with a changeup that was hitting 85.  He already has an effective slider, and was also working on a curve mid-year that is still behind the other pitches but should get better with experience. Baez will begin the year a few weeks late at Lake Elsinore but if he performs anywhere close to the way he did with the TinCaps last season, expect to see him in San Antonio by mid-season.

4) Luis Urias; 2B/SS

The Padres embarked on an experiment to see if Urias could handle shortstop in 2017. While he showed he could fill in occasionally, no one came away with the belief he was an everyday answer on the big league level. At second, he has a shortstop's arm and is much better moving laterally to his glove side than to his right. Clay Davenport's minor league equivalencies graded Urias out as a well above-average defender in 55 games at second.

Regardless of his position, Urias's calling card is elite bat-to-ball skills. He's posted a .398 on-base percentage across 1,000 plate appearances over the last two years, and his strike-zone command and ability to pull velocity should help him continue to post those gaudy numbers at the highest level.

Urias has two skills that cause most evaluators to take notice; a consistent ability to put the barrel of the bat on the ball and an advanced understanding of the strike zone. Those skills will find a home somewhere in a major league lineup.

5) Cal Quantrill; RHP/SP

While the 2016 first-rounder had more of a solid full season debut than a spectacular one, it shouldn't be that unexpected given the distance from Tommy John Surgery. Perhaps it seems like a cliché excuse, but command takes some time to return, especially pitching against the toughest competition of one's life. The organization was justifiably cautious with the number of innings he threw, but still was happy with his progress.

Quantrill showed glimpses of the combination of stuff and approach that had him on watch lists from the time he was 16, but rarely looked dominant. His velocity doesn't wow the way the guys above him can, and his pitch selection on the mound wasn't always as advanced as one might expect given his background.

He will begin the year again in San Antonio where command and a consistent third pitch will be the priority. Quantrill had a good 2017 season after getting very little game action in the previous two years. If he continues to be evaluated on his own timetable, he should be fine.

6) Adrian Morejon; LHP/SP

Morejon, the impetus for the Padres going all out in the international market in 2016, put together a solid debut professional season. He showed three above-average pitches, great control, walking one over his first 25 professional innings, has an advanced feel for pitching and absolutely dominated at the prospect showcase at Petco at the end of the year.

While the final numbers were more solid than stellar, his overall performance at such a young age, lively fastballs, knee-bending curve, and advanced approach continue to point toward Morejon emerging as a key rotation piece at the big league level.

7) Anderson Espinoza; RHP/SP

While losing two entire seasons is extremely disappointing, if the explosive righty returns from his Tommy John surgery healthy, he still has the components to be a top-tier starter. While he's short for a pitcher, he's got incredible leg and core strength which helped him dial it up to the upper-90s in his full-season debut in 2016.

8) Joey Lucchesi: LHP/SP

While Lucchesi can't match the pedigrees of others in the system, his dominant performance in a year and a half made him the first from the 2016 draft class to make it to San Diego.

Lucchesi sports a 1.99 ERA in 181 innings minor league innings and was at his best last year in San Antonio even as his strikeout rate dipped for the first time professionally. He throws a pair of two-seam fastballs that sit in the low 90s and break opposite directions, a very good changeup and his curve is gaining consistency.

Lucchesi could be the rare example of a player who went undrafted until his senior year yet succeeds at the big league level. His production thus far has outpaced his higher-profile draft classmates, and there really is no reason he can't succeed after skipping over El Paso.

9) Jacob Nix; RHP/SP

It's important to remember this list is about what could happen this season as opposed to last year. If Jacob Nix is healthy, he will have his mechanics working. If his mechanics are working, his four-seam fastball sits in the mid-90's with command, and that plays. Throw in a good spike-curve and changeup and you get what we saw at the end of the year when he was nearly unhittable in San Antonio and during his Triple-A debut; an elimination playoff game where he held the opposition to one run in 6.2 innings pitched.

Once he's pitching pain-free again, Nix will open his 2018 season as a 22-year-old in Double-A with the size, repertoire, and makeup to become a workhorse big league starter. But he'll need the sum of the pieces to add up in a way they haven't so far if he's going to reach that potential.

10) Franchy Cordero; CF/OF

Franchy Cordero personifies the refrain that player development is not a linear process. A gifted athlete, Cordero dominated the AZL in 2013 and then fell flat on his face for two years in Fort Wayne. But things started to come together for him in 2016, and after an aggressive assignment at Triple-A to open the year, the then-22-year-old got an even more aggressive promotion to the big leagues for a month.

His free-swinging ways and inability to hit lefties may keep him from locking down an every-day role at the big league level, but with his power/speed combo and ability to provide coverage at all three outfield spots, he would be quite valuable as the heavy part of a platoon split.

11) Hudson Potts, 3B; 12) Logan Allen, LHP/SP; 13) Eric Lauer, LHP/SP; 14) Josh Naylor, 1B; 15) Chris Paddack, RHP/SP; 16) Esteury Ruiz, 2B; 17) Gabriel Arias, SS; 18) Jorge Oña, OF; 19) Franmil Reyes, OF; 20) Edward Olivares, CF.

The MadFriars staff of John Conniff, David Jay, Kevin Charity, Ben Davey, Travis Barnett and Marcus Pond compiled the list.

For more on the Padres' minor league action follow them @madfriars.


---
---