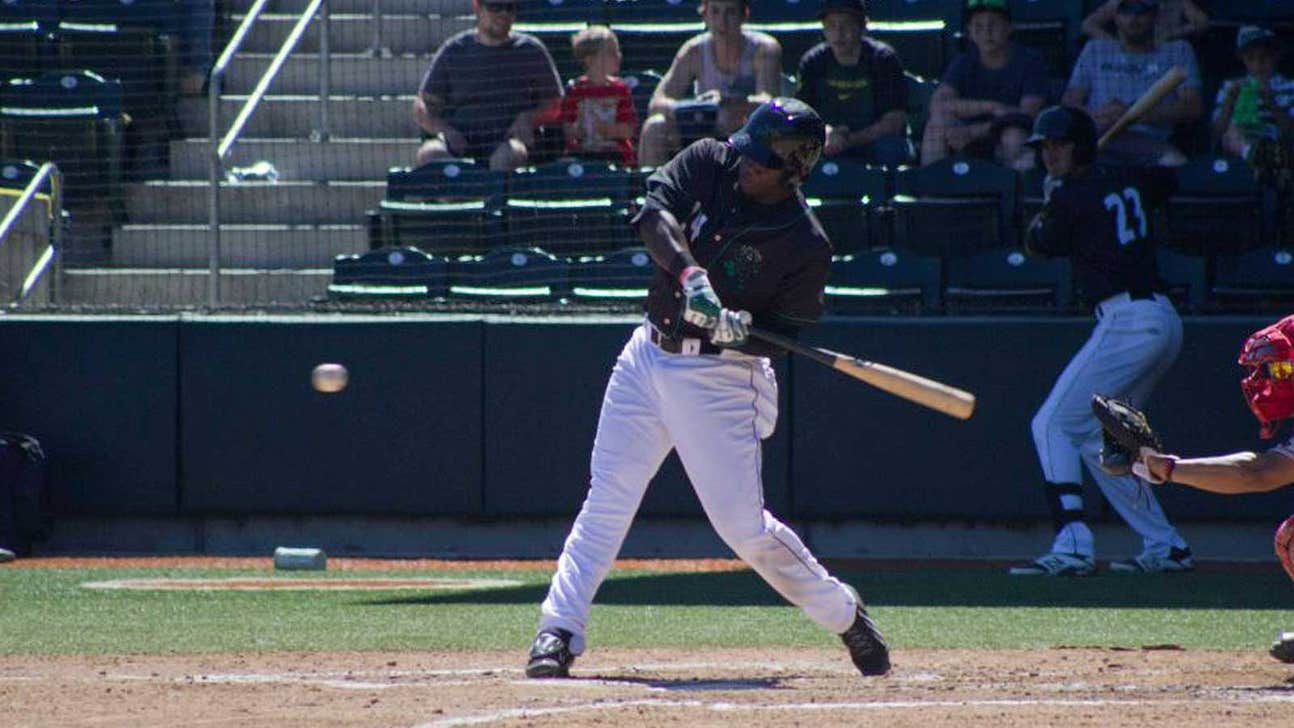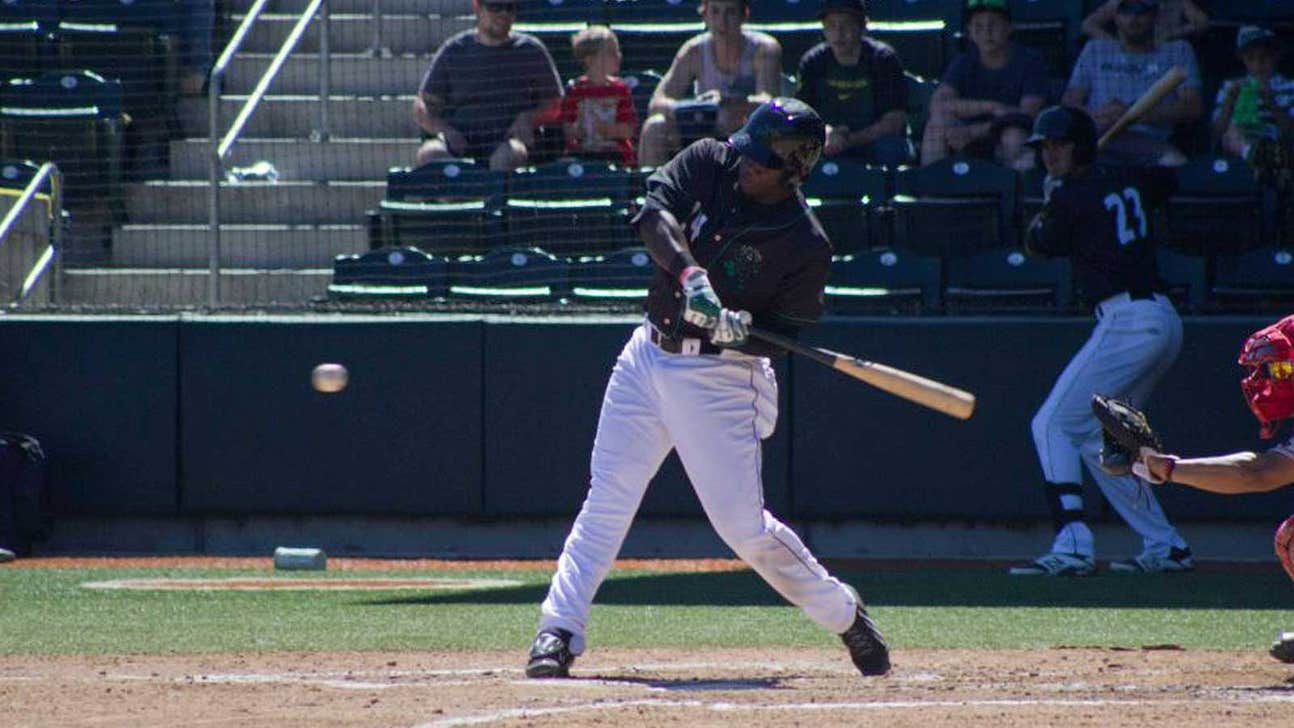 MadFriars' Players of the Month for July
Published
Aug. 4, 2014 5:34 p.m. ET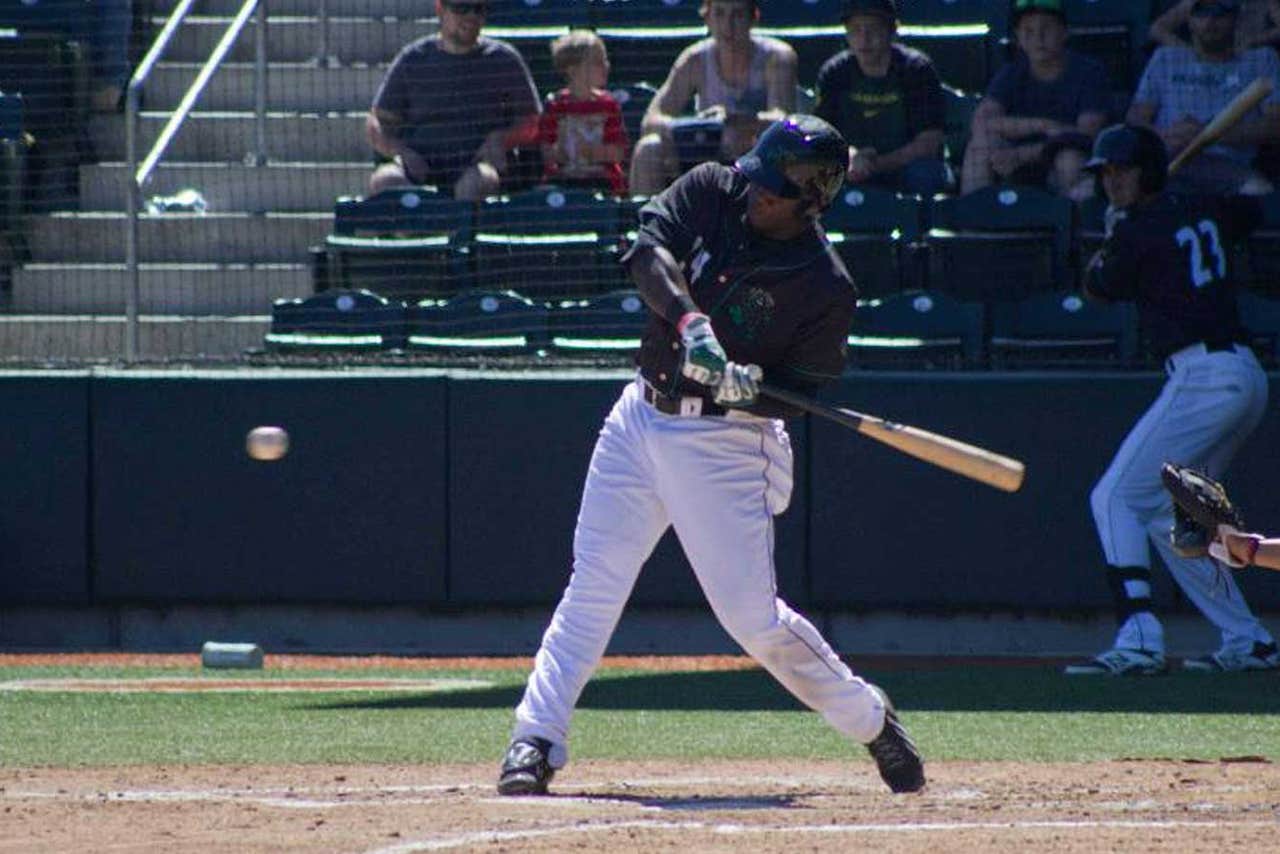 Every month, MadFriars looks at the best performers across the Padres' minor league affiliates. In July we see the two short-season teams commence with San Diego's draft picks from this year, a player that made a great comeback from a potentially career ending injury, a first round draft pick who is producing after a rough start and a big comeback by a player that had to fight to get on the squad.
El Paso Chihuahuas (14-14)
1B/C Cody Decker, a.k.a. "the Anti-Hero," got off to a strong start in July and finished up leading the team in home runs with seven and tied for the lead in RBI at 19 for a .263/.327/.535 slash line. 1B/3B/LF Jonathan Galvez also continues to produce, tying Decker for the team lead in RBI at 19 and leading the team with 14 walks. The big news was the promotion of outfielder Rymer Liriano from San Antonio, who started his AAA career on fire hitting .424/.486/.545 in his first eight games. Infielder Jace Peterson had his toughest month yet this season at .188/.316/.297 after coming down from San Diego.
RHP Matt Wisler was better than his 4.44 ERA indicated as he struck out 22 batters and gave up only three walks in five starts and 26.1 innings.  The number of hits he allowed (25) was below his innings pitched. The problem is what is a long fly out in most major league stadiums is a souvenir for fans in the outfield in many of the parks in the PCL.
There were two strong bullpen performances this month by former Duke star RHP Dennis O'Grady with a 0.63 ERA in 14.1 innings and RHP Jerry Sullivan who struck out 14 batters in 11.2 innings against only a pair of walks for a 1.54 ERA.
AAA/El Paso Player of the Month: Cody Decker
San Antonio Missions (13-16)
2B/CF Cory Spangenberg missed two and half months after suffering a severe concussion running the bases in April. It was his third in two years. After making sure that the headaches subsided the team brought him back up to AA after a few games with the AZL Padres and Eugene Emeralds in the short-season leagues. Arriving in the Alamo City he was absolutely on fire with a .385/.419/.533 slash line to go along with eight stolen bases in 11 attempts.  Additionally, the Padres have been experimenting with him in centerfield to increase his versatility for the future.
OF Yeison Ascencio was nearly as good hitting (.330/.394/.470) and leading the team in walks with 10; which is a huge improvement in his plate discipline from his past few years. OF Hunter Renfroe looked much better in July after struggling in his first 10 games in June, hitting .299/.360/.481 for the month. Last but not least former Poway High School star OF/1B Alex Dickerson made the most of his AA debut with the Padres hitting .419/.438/.581 in his first seven games.
RHP James Needy, who was last month's Player of the Month, continued to have a strong season, leading the team in innings pitched at 34.2 in six starts to go along with a 3-0 record and 4.15 ERA. His 27 strikeouts tied for the team lead. The ERA was a bit inflated because he had the misfortune to have two starts in one of the few Texas League parks that is friendly to hitters, Midland, where he gave up over half of his earned runs for the month in two starts. Out of the bullpen, six-foot-six, 180 lbs. lefty (no, that is not a misprint), Jeff Ibarra, who comes at batters from a three-quarters to sidearm angle, had his best month of the season with a 1.93 ERA in 14 innings to go along with a 17/4 strikeout-to-base-on-ball ratio.
AA/San Antonio Player of the Month: Cory Spangenberg
Lake Elsinore Storm (16-13)
C Dane Phillips began the year in Fort Wayne, demoted after ending 2013 in Lake Elsinore where he only hit .173/.200/.308. Instead of pouting, Phillips turned in a solid performance with the TinCaps hitting .295/.335/.449 before being promoted back to Lake Elsinore at the beginning of June.
The left-handed hitting catcher put up his second straight month with an OPS (on-base percentage + slugging percentage) of .919 but this month his batting average climbed up to .341 from .254. If his throwing can improve behind the plate, he may become much better known by next season.
OF Mallex Smith was also sent back to Fort Wayne to begin the year and like Phillips he made the most of his opportunities stealing 48 bases in 65 games.  Then he arrived in Lake Elsinore and continued the pace, stealing 26 bases in 32 games to lead all of minor league baseball. Smith can also hit with a .347/.415/.529 slash line for July.
RHP Colin Rea's ERA was a little high at 4.64 but his peripheral numbers were strong with 27 strikeouts against five walks in 33 innings.  He caught a little too much of the plate with 42 hits but it was still good enough for a 4-0 record. Zach Eflin had another "Zach Eflin" month - he tied for the team lead in innings pitched at 33, wins with four and allowed the fewest earned runs of any starter at 12. Easily one of the more underrated players in the Padres' system. In the bullpen LHP Chris Nunn is usually able to put up solid numbers and this month was no exception with a 1.93 ERA in 14 innings as he struck out 16 against five walks.
High-A/Lake Elsinore Player of the Month: Mallex Smith
Fort Wayne TinCaps (12-16)
2014 first round draft pick SS Trea Turner, after hitting .228/.324/.283 in Eugene had a massive turnaround upon being promoted to Fort Wayne. In 17 games he hit .478/.544/.652 with eight stolen bases in nine attempts. Padres' Director of Player Development Randy Smith said the organization always believed he was going to hit, they just didn't believe it would be around .500.
The media in Fort Wayne have also noted that he defensively he has provided some needed stability to a team that leads the minor leagues in errors. This was the first month that the TinCaps had less errors (27) than the number of games played (28).
Offensively the rest of the team struggled with the best numbers coming from local Indiana product 2B/SS Josh VanMeter at .288/.374/.363.
RHP Kyle Lloyd, a 29th round pick in 2013, continues to be one of the better late round selections that the organization has made in recent years. Lloyd struck out 45 in 32.2 innings against only nine walks and tied for the lead in innings pitched at 32.2 with a 3-2 record and 4.13 ERA. Lefty Jeffery Enloe also showed some promise with a 2.76 ERA as he tied with Lloyd as the workhorses of the TinCaps' staff in innings pitched.  RHP Cody Hebner, who was sent down from Lake Elsinore to become a starter, also performed well with a 2.05 ERA in five starts and 22 innings. Finally, this year's seventh round pick Ryan Butler, another good size pitcher at six-foot-four, 235 lbs., has taken over the closer's role and is five for five to go along with a 0.79 ERA.
Low-A/Fort Wayne Player of the Month:  Trea Turner
Eugene Emeralds (12-18)
1B/OF Marcus Davis struggled last year in Eugene with a .176 batting average but went home and came back with a new swing and approach and so far it's paying off as he is hitting .402/.465/.667 with a team leading seven home runs. He is second overall in batting average in the Northwest League and first in slugging percentage. Not bad for the late round draft pick from Florida State that had to fight his way onto the roster from Extended Spring Training.
SS Franchy Cordero has struggled in the field with 17 errors in 15 games at shortstop with nearly all of the errors coming on throws.  However, any official in the Padres' organization will tell you while they are concerned about the errors and are doing everything they can to fix them, the physical tools that he posses make it worth the effort. At the plate the left-handed hitting Cordero hit .328/.361/.603 and was tied with Davis in RBI.
This year's third round pick out of Rice, RHP Zech Lemond, has the most upside but the organization is also carefully monitoring his innings after a full college season with the Owls. Right now, the Padres have moved him to a starting role. Relief pitcher Colby Blueberg had the most impressive numbers with an 0.51 ER in 17.2 innings and a 17/3 strikeout-to-base-on balls ratio.
Short-Season/Eugene Player of the Month:  Marcus Davis
Arizona League Padres  (8-15)
In between big leaguers like Yonder Alsonso and other more advanced minor leaguers rehabbing the group that former Padres' General Manager Kevin Towers once referred to as his "T-Ball Squad," the Arizona League Padres had some interesting performances in their opening month.
3B Carlos Belen only had a batting average of .268 but he led the team in walks with eight and blasted 10 extra-base hits for a .268/.351/.622 slash line. Second round pick CF Michael Gettys, who many pundits called a "lottery ticket" because of his immense tools and questionable swing, made solid contact in his first full month of pro ball at .298/.347/.383. Catcher Zach Risendorf, another high school selection, also had a solid month at the plate with a .276/.364/.414 slash line.
On the mound there were a lot of big arms who at this level tend to have much more velocity than command. RHP Elvin Liriano struck out 21 against only five walks in eight games and 15 innings for a 1.20 ERA.  Still at this level its much more about potential than results.
Those will come in the full-season leagues.
July MadFriars' Player of the Month: Marcus Davis
Spangenberg had an amazing recovery after missing more than two months, but the numbers that Davis has put up are simply too good. He had more extra-base hits (19) than strikeouts (16) while hitting .402.
You can follow all of the action in the Padres' minor league system @madfriars onTwitter.  
---