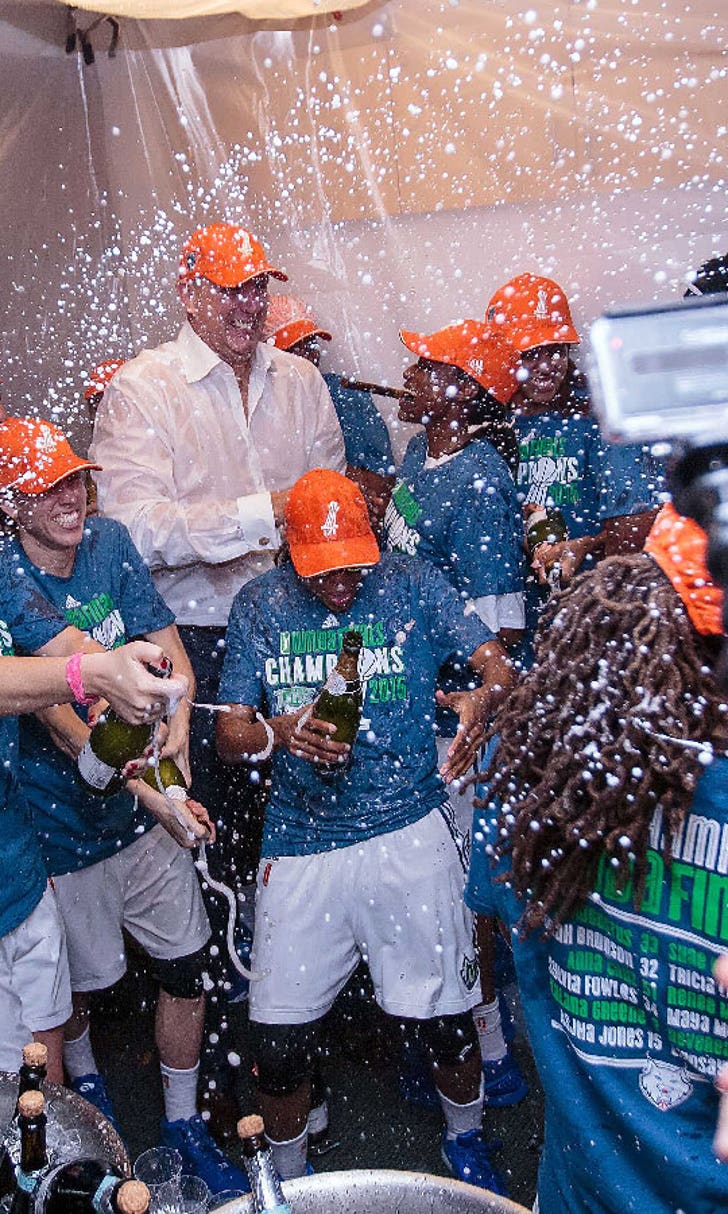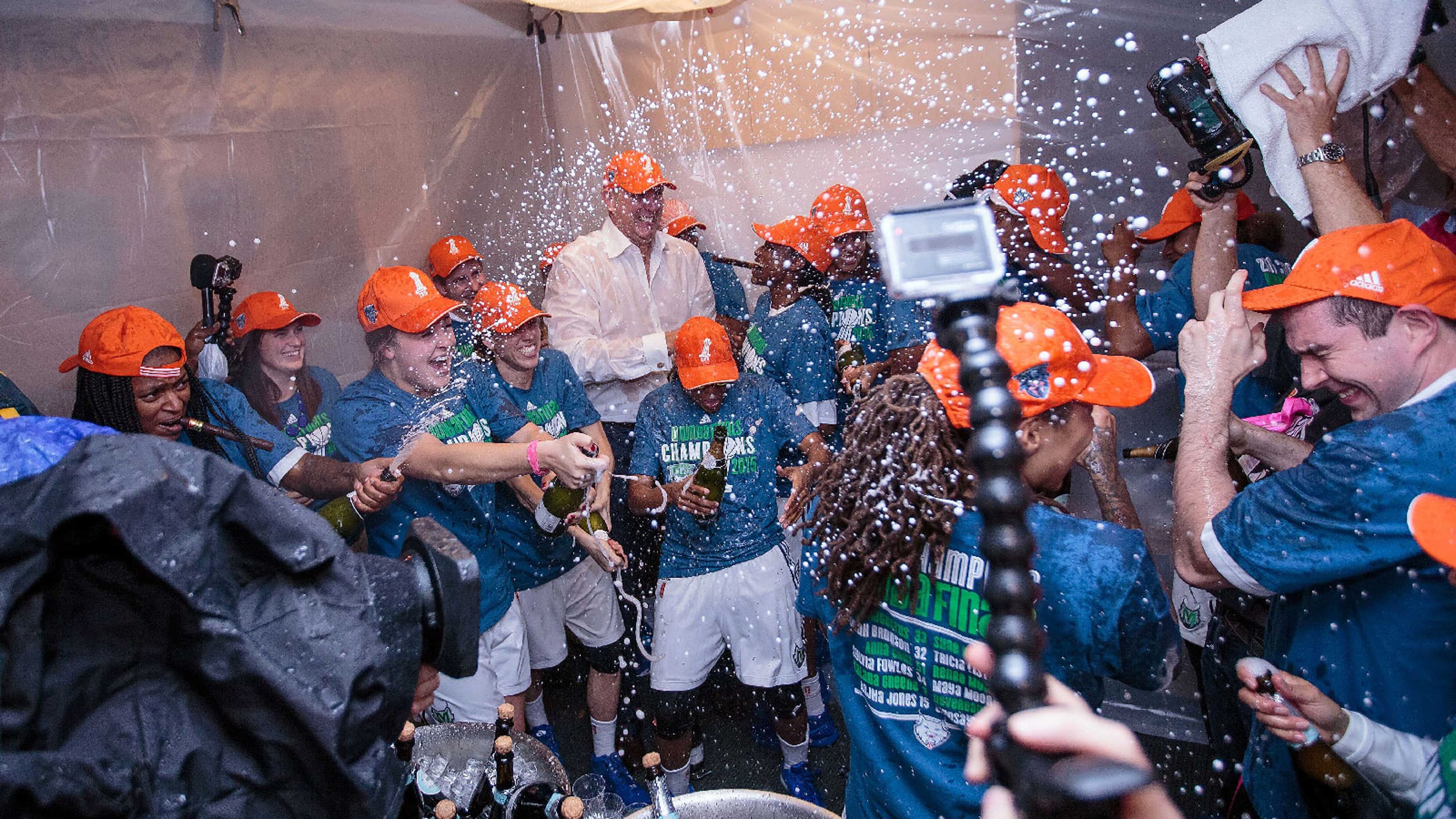 Lynx players, staff party with Prince after WNBA title win
BY foxsports • October 15, 2015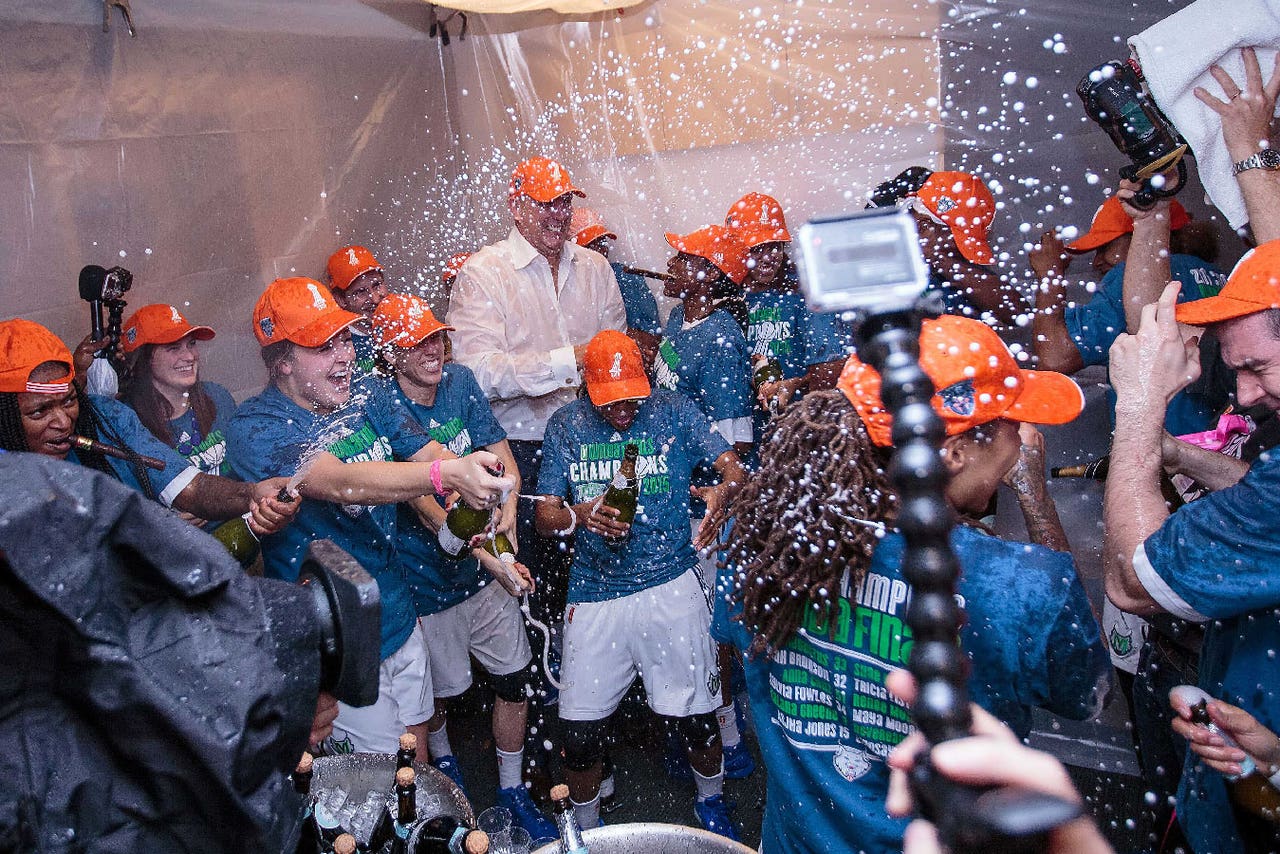 Nobody parties quite like Prince -- with the possible exception of the 2015 Minnesota Lynx.
Prince, the 57-year-old music icon, attended Game 5 of the WNBA Finals in Minneapolis on Wednesday night. And, after the home team won 69-52 to clinch a league championship, the pop singer threw the Lynx an impromptu concert.
Playing at his famed Paisley Park studio complex, Prince played long into the night. The Minneapolis native and his band serenaded Lynx players and staff with hits like Purple Rain, Let's Go Crazy and even a cover of We Are the Champions, according to the Star Tribune.
Prince took the stage at 12:30 a.m. and didn't walk off until just before 4 a.m.
Then, the eccentric musician tweeted about the concert. And then, just four hours later, he had another tweet, reacting to the wild event.
A tweet from Lynx forward Tricia Liston summed up the surreal night appropriately, when she wrote: "Danced on stage with prince last night . . . Ohhhh and won a championship."
Danced on stage with prince last night @Prince3EG ....Ohhhh and won a championship

— Princess Pat (@TriciaListon32) October 15, 2015
---