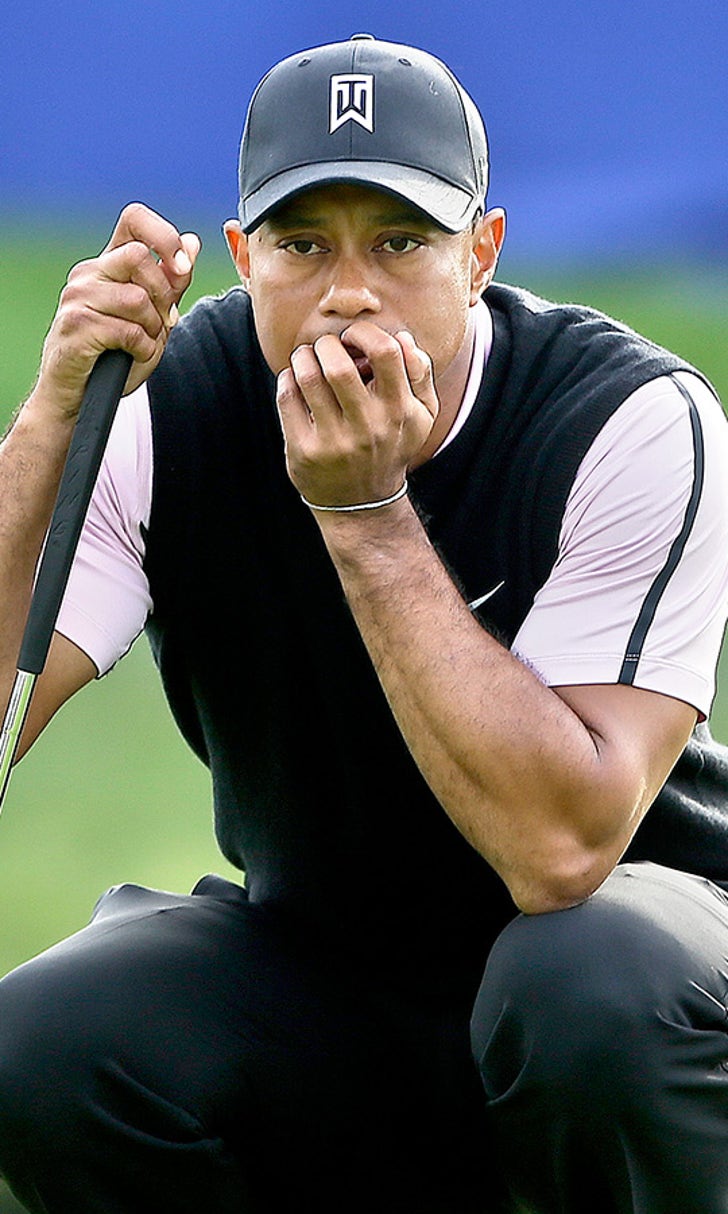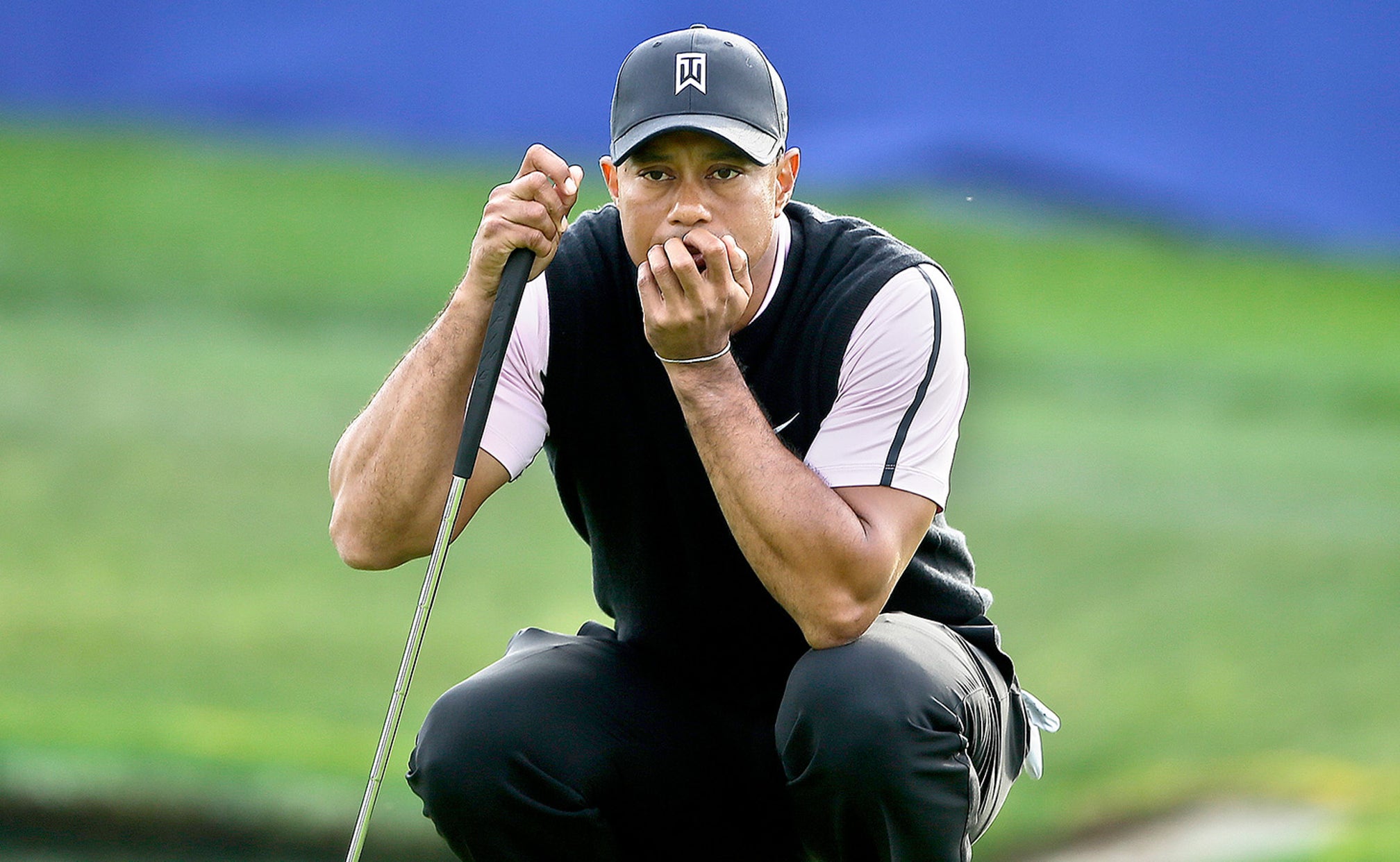 Lusetich: Tiger loses steam amid worst-ever season start
BY foxsports • February 3, 2014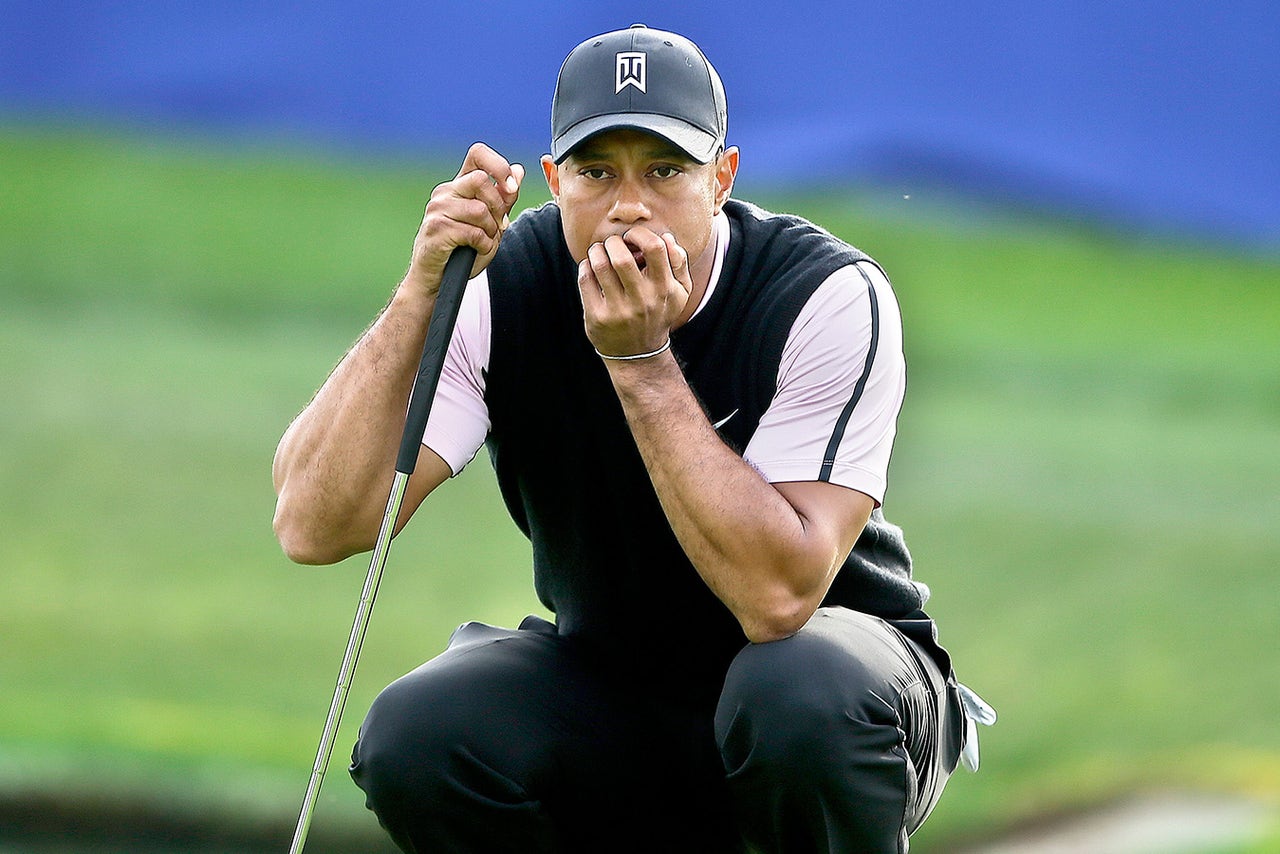 Jack Nicklaus never doubted Tiger Woods had the ability to break his majors record.
Indeed, after playing with the young Tiger at Augusta National one year, Nicklaus told Arnold Palmer that Woods would win more green jackets than the two of them combined.
But the Golden Bear understood -- perhaps uniquely -- that double-digit Masters wins and eclipsing the benchmark of 18 majors depended on factors beyond merely talent.
"Two of those are health and his interest," Nicklaus said in 2004. "We'll have to see how interested and motivated he remains."
Ten years later and the answer might be written on golf's scoreboards.
A shocking 79 on Saturday at Torrey Pines -- where Woods has won nine times -- led to a first missed secondary cut in his PGA Tour career, and four listless days in Dubai saw Woods finish Sunday tied-for-41st in a tournament where he's twice won and never placed outside the top 20.
Together, these performances represent Woods' worst-ever start to a season in his 18 years as a professional.
Tournament organizers at the Dubai Desert Classic -- who paid him an estimated $3 million in appearance money -- were left to hide their disappointment by spinning Woods' weekend morning tee times as a positive because he brought in the crowds early.
As if Tiger Woods is now like John Daly: a sideshow.
Isn't he supposed to be the main attraction? Obviously not the way he's playing.
Woods has never before -- even when he was at his most lost, spiritually and mechanically, post-scandal -- finished outside the top 20 in his first two events of a season.
Ten times he's won one of them, and three times he's taken home the trophy in both.
But that was a different Tiger Woods.
That was when he wasn't just the best golfer in the world, but the most diligent. The most prepared.
He didn't just outplay opponents. He out-worked them and, rightfully, took great pride in doing so. He earned the trophies and the millions.
But Woods' interest in golf, in truth, began to wane a decade ago when he first harbored dreams of becoming a Navy SEAL.
For several years, he paid no real price for not devoting as much time to practice, however, because he was still heads and shoulders above the competition.
But that is no longer the case.
At 38, Woods is not the same player, on many levels.
The man who proudly stated that he never "dogged it" clearly mailed it in at Torrey Pines.
That much was obvious to anyone who saw him win the '08 US Open there on one good leg.
Once the going got tough, Woods didn't have the stomach to grind.
Maybe that was because there's only so much grind in any of us, but there'€™s another possible explanation, too.
Perhaps Woods was willing to accept his fate in San Diego -- and Dubai -- because he knew he hadn't prepared.
Fingers of blame are being pointed at his coach, Sean Foley, because, after all, it's been three-and-a-half years since they started working together.
But is it Foley's fault that Woods did not play 18 holes of golf anywhere between the end of his World Challenge event in early December and the Wednesday pro-am at Torrey Pines?
In seven weeks, he had three range sessions with Foley at his Florida mansion.
The inescapable conclusion is that Woods chose to open the season -- perhaps the most important in his pursuit of Nicklaus' record, stalled since 2008 at 14 majors -- by winging it on two courses he's had tremendous success on and was found out.
Five three-putts in 54 holes at Torrey Pines -- from the best lag putter who's ever played the game -- was the most obvious tell that Woods hadn't practiced.
That and the fact that he showed up bulked up, a product of his daily gym sessions.
When his estranged coach, Hank Haney, noted after the flame out at Torrey Pines that Woods needed to spend more time on the golf course and less time working out, it clearly struck a nerve.
Woods retaliated by twice hinting in Dubai that the remnants of the swing taught by "my old coach" were to blame for his poor ballstriking.
That may have been true at one point, but surely the statute of limitations has expired on that excuse.
Yet Woods is becoming adept at excuses.
At Torrey Pines he complained that he was hitting fairways but that his tee shots were bounding into the rough. Yet Jordan Spieth, playing alongside Woods, managed to hit one fairway in a nine hole stretch and still shoot four under par.
And after Sunday's so-so 71 in Dubai, Woods actually moaned that he had "seven lip-outs."
Caddie Steve Williams used to brag that Woods was the only player he'd ever seen who constantly could turn 69s into 65s. Now he's turning 64s into 71s?
Of course, it's possible Woods is -- as a colleague wrote -- on the equivalent of a baseball pitch count, saving himself for the majors.
But surely that's just another indication that he's not the same Tiger.
When he was finishing 1, 1, tied 2nd, 1, 1, 1, 1, 1, 1, 5th, 2nd and 1 -- including two majors -- from August '07 till June '08, he wasn't worrying about peaking too early.
After more than 20 years of covering everything from election campaigns to the Olympic Games, Robert Lusetich, FOXSports.com Senior Golf Writer, turned his focus to writing about his first love: golf. He is author of Unplayable: An Inside Account of Tiger's Most Tumultuous Season. Follow him on Twitter.
---