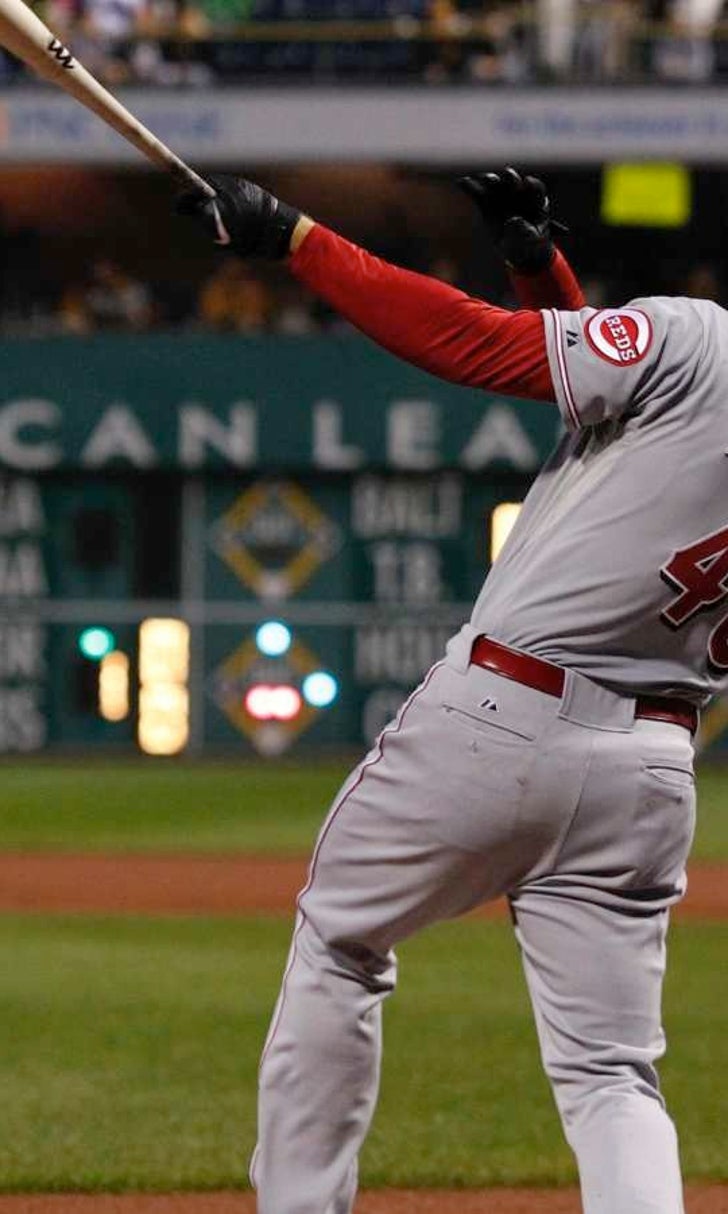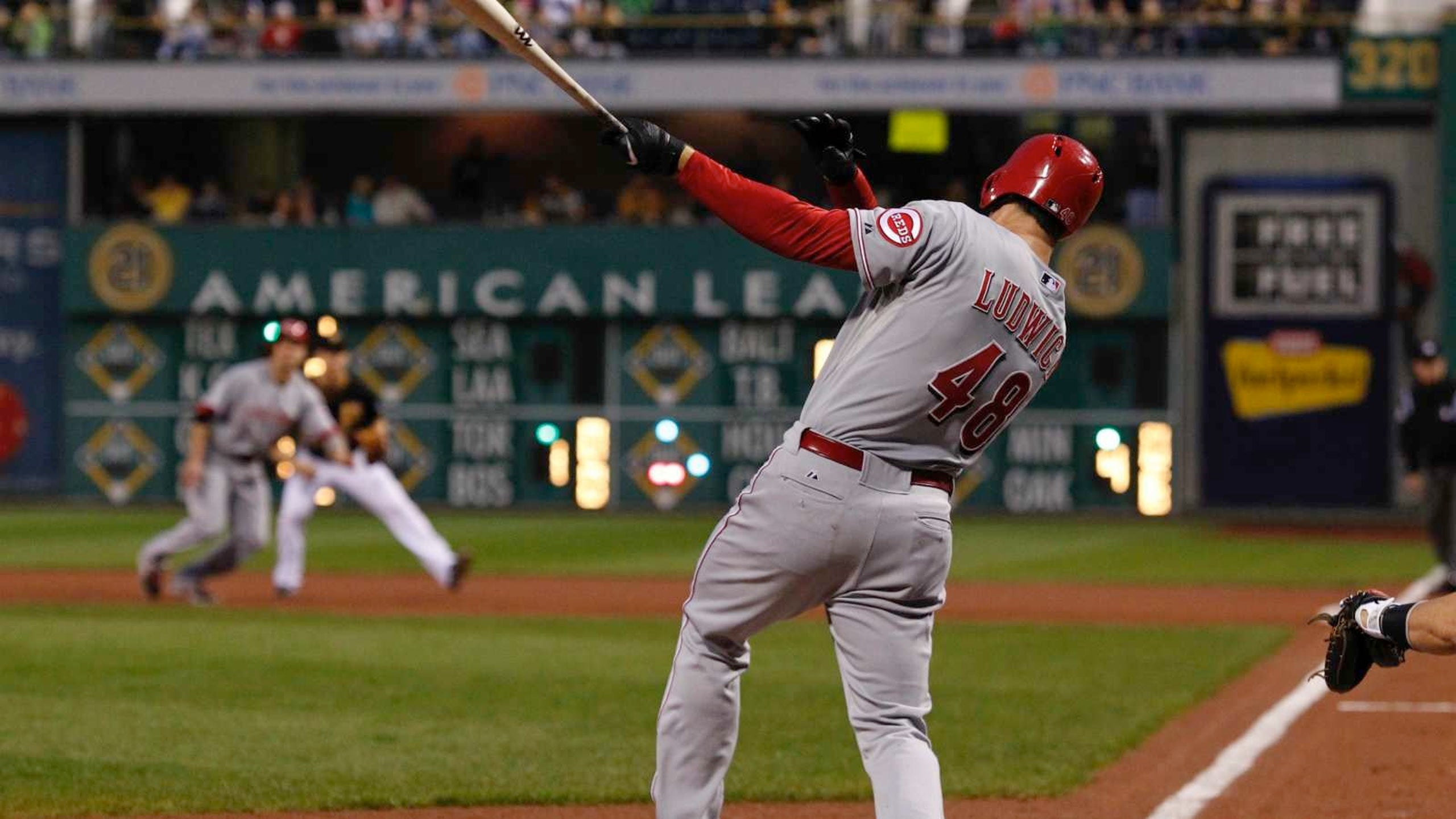 Ludwick working to get back into form
BY foxsports • February 19, 2014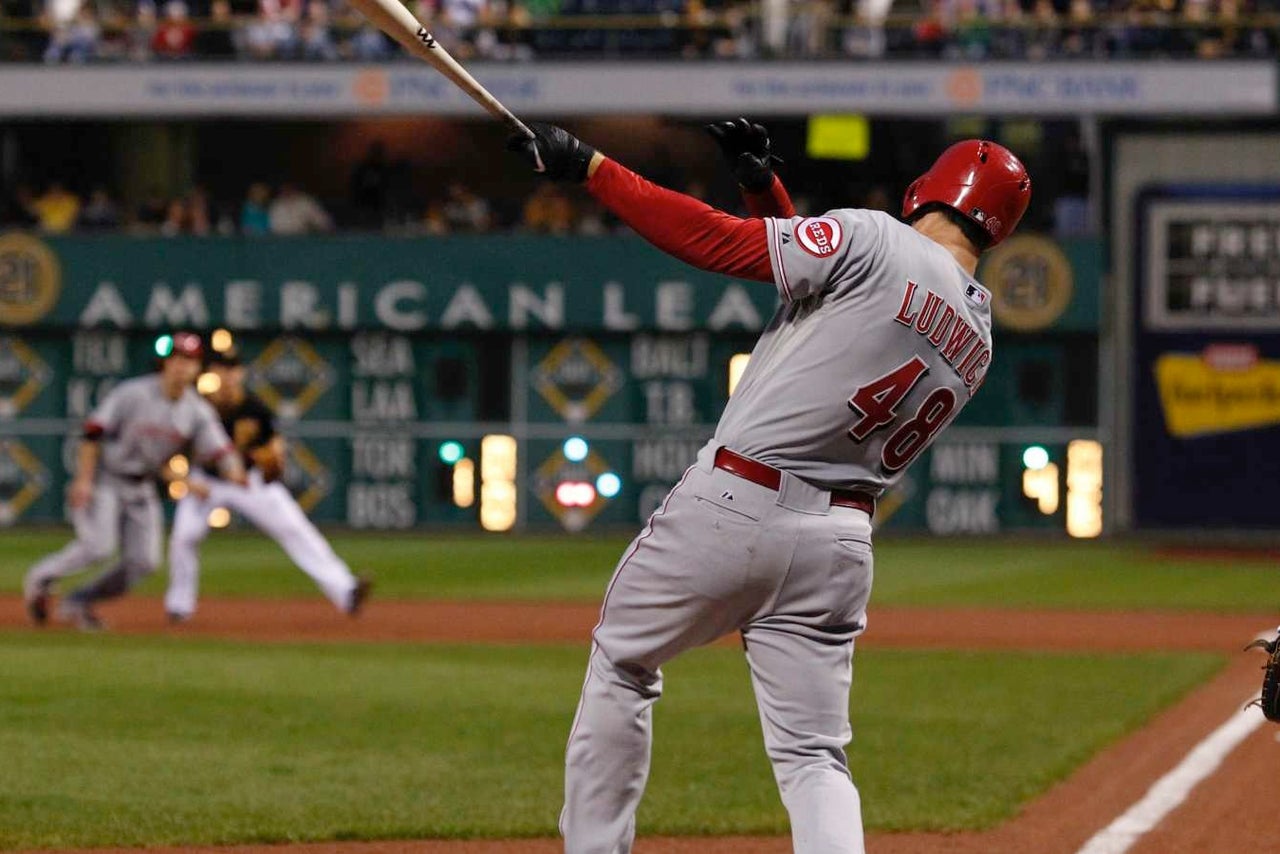 GOODYEAR, Ariz. -- Ryan Ludwick is a man with a plan that has a ban: I won't slide head first into third base, or any base, any time soon."
That's what he did on Opening Day last season and it wrecked his season and wrecked any offensive production for the team in left field. The head first slide obliterated his right shoulder. It required surgery and he didn't play again until early August.
The team tried many different options in left field trying to fill Ludwick's absence, but it was a deep, black hole and the Reds finished near the bottom in every offensive category for left field.
And even when Ludwick came back, the 35-year-old right-handed power hitter had no power. Out of necessity, he became what players call a Punch n' Judy -- poke the ball here, guide the ball there, bloop the ball there.
When Ludwick arrived in Cincinnati in 2012 he hit .275 with 26 homers and 80 RBI. In 36 games last year he hit .2450 with two home runs and 12 RBI.
"There was a noticeable difference between 2012 (with Ludwick) and 2013 (without Ludwick," said manager Bryan Price. "We missed a guy in the middle of the order who could contribute some consistent run production"
Ludwick says they won't miss it this year because he feels like he can climb any mountain and walk any sea, even though that much isn't needed. The Reds just want the 2012 Ludwick -- healthy and hitting.
"I feel great, I feel so good," he said. "I did my normal off-season routine to get ready and even that felt great."
That's because when Ludwick was recovering from shoulder surgery the therapists wouldn't let him do what he normally does -- no bench presses, no lat pulldowns, no triceps or biceps exercises. All I could do was shoulders. My shoulders were strong but the rest of my body was weak."
It was mental drudgery but Ludwick could handle it because, "I've been through that kind of stuff before. I knew what to expect. I knew my power wouldn't be what it was."
Ludwick knows the difference from last year to this year as far as what he can do as far as clearning the fences and walls for home run.
"It is going to feel good to actually mishit some balls and watch them fly out of the ballpark," he said. "Last year I was hitting balls as best as I could and they barely made the warning track. Now I can mishit a ball and it'll go out."
As for filling the left field sinkhole, Ludwick said, "I think I'm back to form. Every year I try to hit more than 20 home runs and every season I've played most of the year I've driven in runs. That's never been a problem. What of my best qualities is RBI per at-bat ratio. I'll try to drive in runs and hit for a decent average."
Hits, home runs, RBI and solid defense isn't the only thing the team missed when Ludwick was gone. They missed his mere presence, his positive attitude, his sense of humor, his team-first demeanor.
"The other part about Ludwick is just having him around because he has a real good energy about him," said Price. "He works hard on his defense, he is a great teammate. He brings a lot more than just performance to the club. We saw what we were missing when he was out."
Ludwick said he missed being there, too. He began growing a beard after the surgery and said he wouldn't shave it until he returned to the lineup and by August he looked like a member of ZZ Top wearing a baseball uniform.
"It was tough on me, too, not being able to be on the road with the guys," he said. "There were times early when I couldn't even turn the TV on to watch the road games. It made me sick to my stomach not being able to be part of it."
And when he came back he couldn't be the same because the shoulder was still weak.
"There just wasn't enough time last year in his rehab to get back into mid-season form," said Price. He says he is 100 per cent and feels great, hasn't felt this great in a long time, so we have really high hopes for a great season from him."
Ludwick said that late-season experience might have made him a better all-round hitter.
"It might have made me a better hitter and we'll see how it works out," he said. "You have to work with what you've got. I was trying to be short with my swing, just make contact and hit line drives. Maybe it will give me a parachute, a two-strike approach to hit more line drives and put the ball in play a bit more."
Most of all, though, Ludwick is happy he is able to put himself back in play.
---