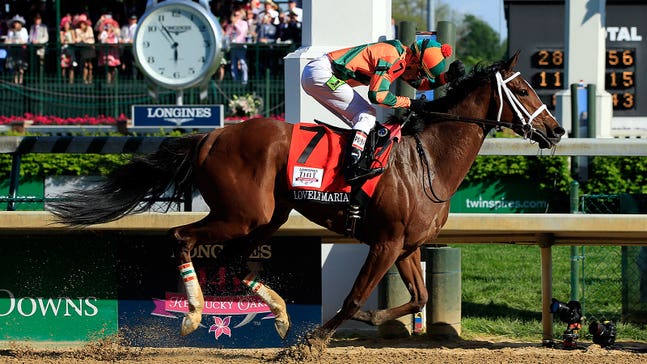 Lovely Maria wins Kentucky Oaks for jockey Kerwin Clark, trainer Larry Jones
Published
May. 1, 2015 6:00 p.m. ET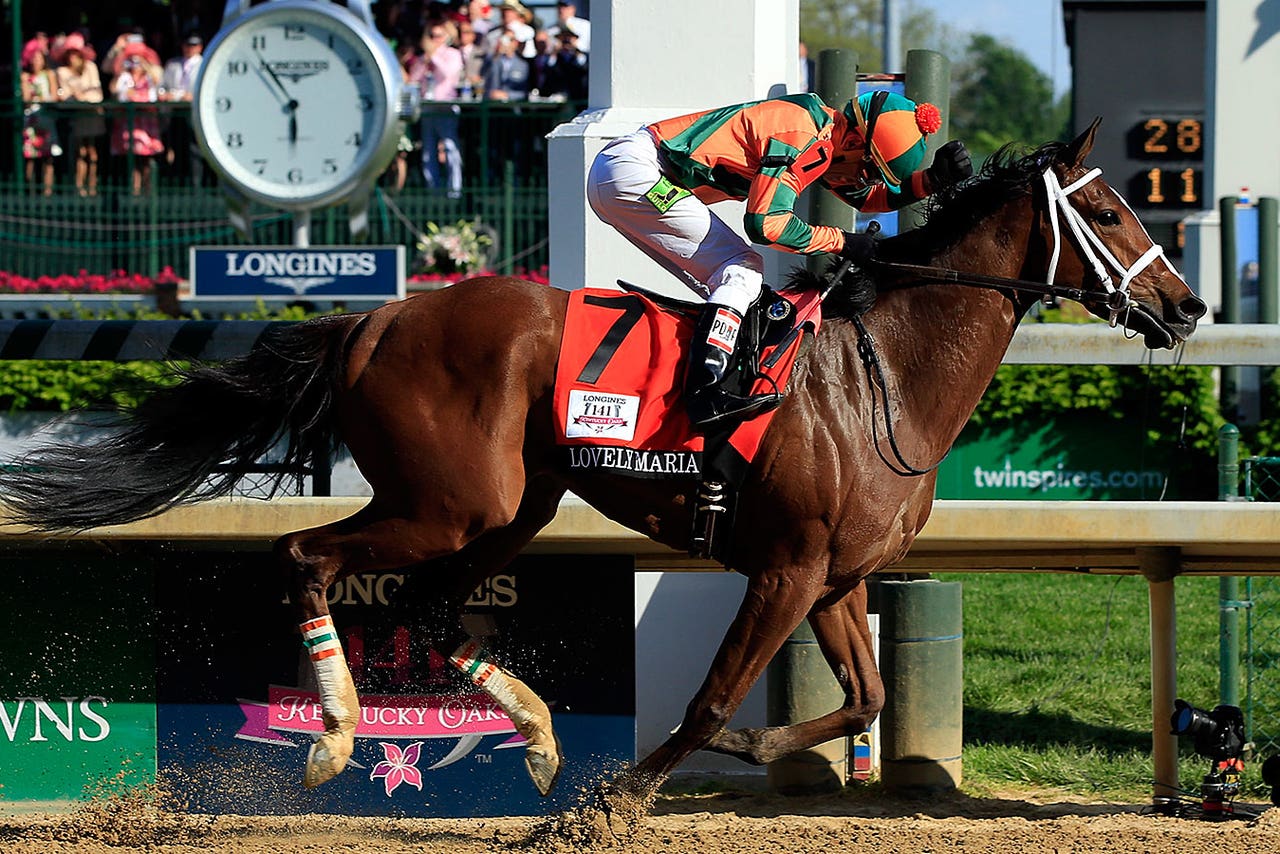 (Lovely Maria won the Kentucky Oakls on Friday at Churchill Downs. The sister race to the Kentucky Derby featured a marvelous story as jockey Kerwin Clark rode Lovely Maria to victory at age 56. Here is a feature on Clark.)
Spring can be a treacherous time of year for journeyman riders, especially when it comes to spring classics such as the Kentucky Derby and its companion race for 3-year-old fillies, the Kentucky Oaks.
Owners and trainers often yield to the understandably strong temptation to hire jockeys with impressive big-race resumes at the expense of those who got them there. Yet Kerwin Clark never thought he was in danger of losing his assignment aboard Lovely Maria in the 141st Oaks on Friday even though his age and lack of Grade 1 success in a 40-year career appeared to work against him.
That says everything about the character of Larry Jones, the trainer of Lovely Maria, and her owner and breeder, Brereton Jones, the former Governor of Kentucky. Clark, who turned 56 this month, could not be more grateful.
Clark said of their unwavering loyalty: "At my age, to be in the position I'm in now, you can't ask for anything better than that. They've given me an opportunity that I thought was never going to happen again. For that, I can't thank them enough."
Clark has handled Lovely Maria every step of the way, beginning with her winning debut in September at Delaware Park. He has seen her progress from a promising 2-year-old into a blossoming 3-year-old with the potential to be special. He knows her, she knows him. Together, they make a formidable team.
Seven starts have produced three victories, three runner-up finishes and $402,600 in earnings. The only time they failed to crack the top three occurred when they caught a muddy track last December and ran fourth.
Larry Jones and his wife, Cindy, his top assistant, never considered a change, even as the magnitude of the races, and the purse money attached to them, grew. "He brought us to the dance," said Cindy. "Why would you change then?"
One of the keys to the outcome of the mile-and-an-eighth Oaks was Clark's ability to persuade Lovely Maria to relax early despite the loud and boisterous crowd at Churchill Downs, the roar that inevitably accompanies the opening of the starting gate, and a bunched field of 14 well-matched fillies. He accomplished that in the Ashland Stakes at Keeneland Race Course in nearby Lexington, Ky., and the reward was a rousing 3¼-length victory.
Clark could not have drawn up the Ashland any better. "On the backside, she's laying third and her ears are flicking back and forth and I thought, 'Boy, this is pretty good,' Clark recalled. "When I called on her, she just accelerated."
Through four decades of competition, he finally celebrated his first Grade 1 victory. He laments his failure to capitalize on earlier chances.
 "Thirty years ago, the opportunities for me to ride good horses were there," the Louisiana native said. "Unfortunately, having to compete with Pat Day, Jerry Bailey, Mark Guidry and Shane Sellers, they deserve everything they got because they are great riders."
This was not the first time that Jones --€" the trainer, that is --€" has trusted a jockey despite a relative dearth of gaudy credentials. Gabriel Saez was a mere 20 years old when he rode Jones' Proud Spell to victory in the 2008 Oaks. Jones gave a leg up to Rosie Napravnik when she became the first female jockey to win the Oaks with aptly-named Believe You Can in 2012.
When the time came for Lovely Maria's final work before the Oaks on Sunday, the trainer felt no need to give Clark any instructions.
"That's what's so great about bringing your team in," Jones said. "They know the game plan. They know what they've done and, obviously, it's been working. I just try not to get in their way."
---