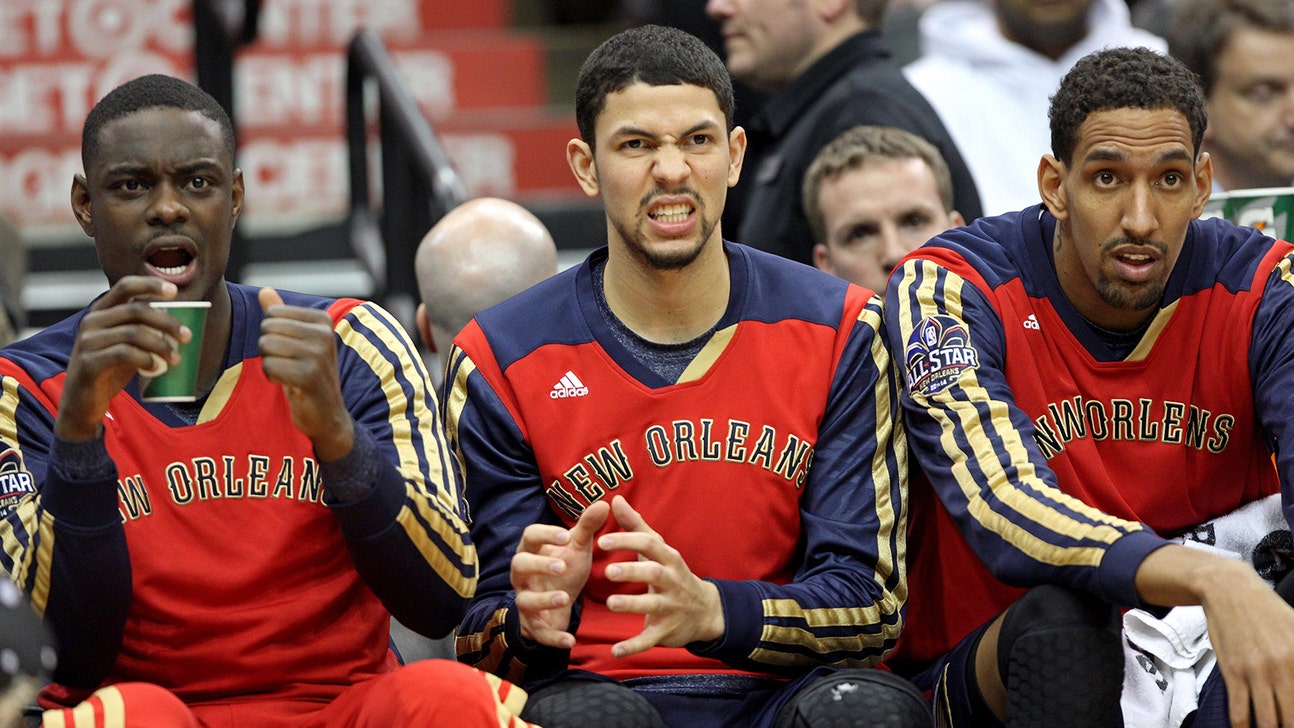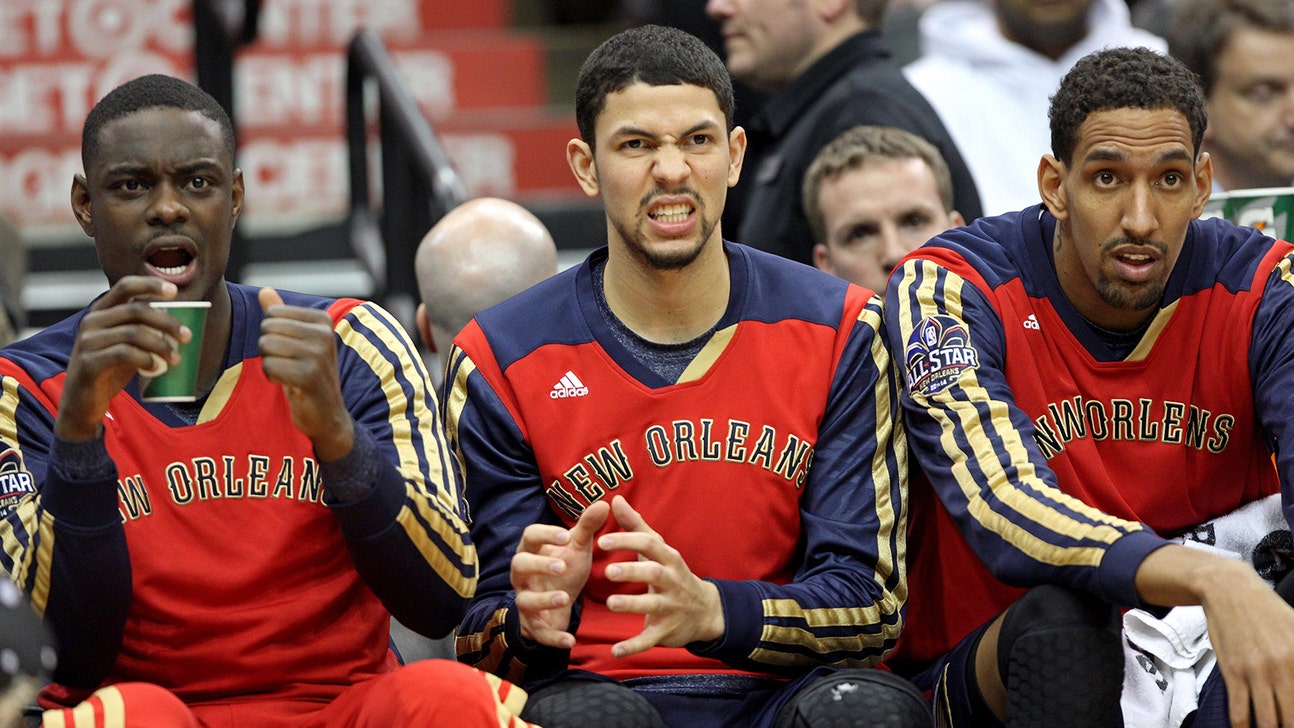 Love carries Wolves past Pelicans
Published
Jan. 30, 2014 12:41 a.m. ET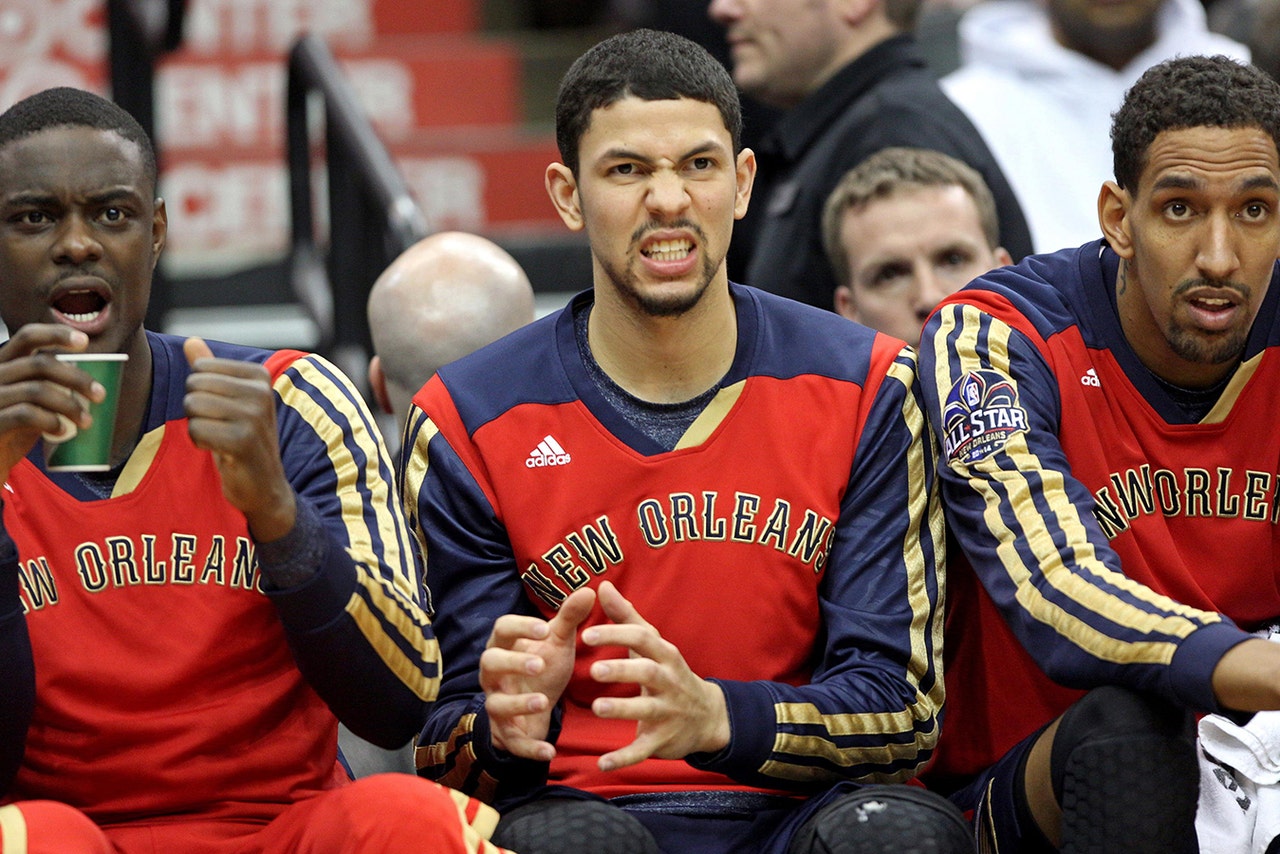 MINNEAPOLIS (AP) -- Kevin Love had just finished carrying his Minnesota Timberwolves over .500 for the first time since Nov. 23, playing the entire second half and over 43 minutes to make it happen.
So naturally, he hit the weight room after the game. Without his Bruise Brother Nikola Pekovic by his side for at least another week, Love knows he's going to be tested like he rarely has before.
Love had 30 points and 14 rebounds to help the Timberwolves grind out an 88-77 victory over the New Orleans Pelicans on Wednesday night.
"I was a little upset with myself with some of the shots I took that I felt like I could've made," said Love was of 11 of 26 and 1 for 6 on 3-pointers. "The ball didn't feel great tonight. That's the way it goes sometimes. If I can do that and we can win without Pek, that's a good sign."
Kevin Martin added 18 points on 7-of-18 shooting and six boards for the Timberwolves (23-22) in their first game without Pekovic, who is expected to miss at least a week with bursitis in his right ankle. They still managed to get over .500 after failing in their previous 10 chances to do so.
Al-Farouq Aminu had 18 points and 12 rebounds for the Pelicans, who were missing star forward Anthony Davis with a dislocated left index finger. They shot 35 percent and managed a season-low 35 points in the first half to snap a three-game winning streak.
Davis was injured in the victory over the Cavaliers on Tuesday night, but coach Monty Williams said he was playing it safe with his franchise player and expected him to return on Saturday against Chicago.
"He can knock down the mid-range shot down so a lot of their bigs were in the paint just helping and we had to go up against a big every time," said Pelicans guard Tyreke Evans, who had 11 points on 4-for-15 shooting. "So it was pretty tough."
In an ugly game for both teams, the Pelicans managed to hang around and trailed by five heading into the fourth. But Love, who played the entire second half, scored six straight points during an 8-0 burst to open the quarter and help the Wolves win for the fifth time in six games.
"With Pek out, we really have to find a way to relieve the pressure off (Love), move him around and stuff," Wolves coach Rick Adelman said. "We know teams are going to come at him. ... So we have to find ways to figure it out."
Both teams looked lost without their lynch pins in the paint in the first half. The Pelicans, who also are missing Jrue Holiday and Ryan Anderson, hovered around 25 percent shooting for most of the first quarter and were still at 30 percent late into the third quarter against a Wolves defense that has been among the worst in the league from a field goal percentage basis.
Without Pekovic commanding double teams and bulling his way to the basket, the Wolves have had to focus more on the defensive end.
That left Love to go to work on the offensive end, and he was more aggressive looking for his shot than he has been with the big fella next to him in the frontcourt. In his first game at home since he was voted in as an All-Star starter for the Western Conference, Love came out firing, taking nine shots and attacking the glass. And when point guard Ricky Rubio went to the bench early in the third quarter with four fouls, Love started distributing more, picking up five assists to help the Wolves push back against the plucky Pelicans.
"I know some of our guys are a bit overwhelmed with trying to play at a high level, but we had our chances," New Orleans coach Monty Williams said. "This is when you have to step up and we just didn't do it tonight. That happens."
NOTES: Eric Gordon scored 14 on 5 for 17 shooting for New Orleans. ... Before the game started, Love grabbed the mic and thanked the Wolves fans for voting him as a starter in the All-Star game. He posted his NBA-leading 27th game with at least 20 points and 10 rebounds. ... Greg Stiemsma started in place of Davis and finished with three points and 12 rebounds and has grabbed at least 10 boards in two straight games.
---