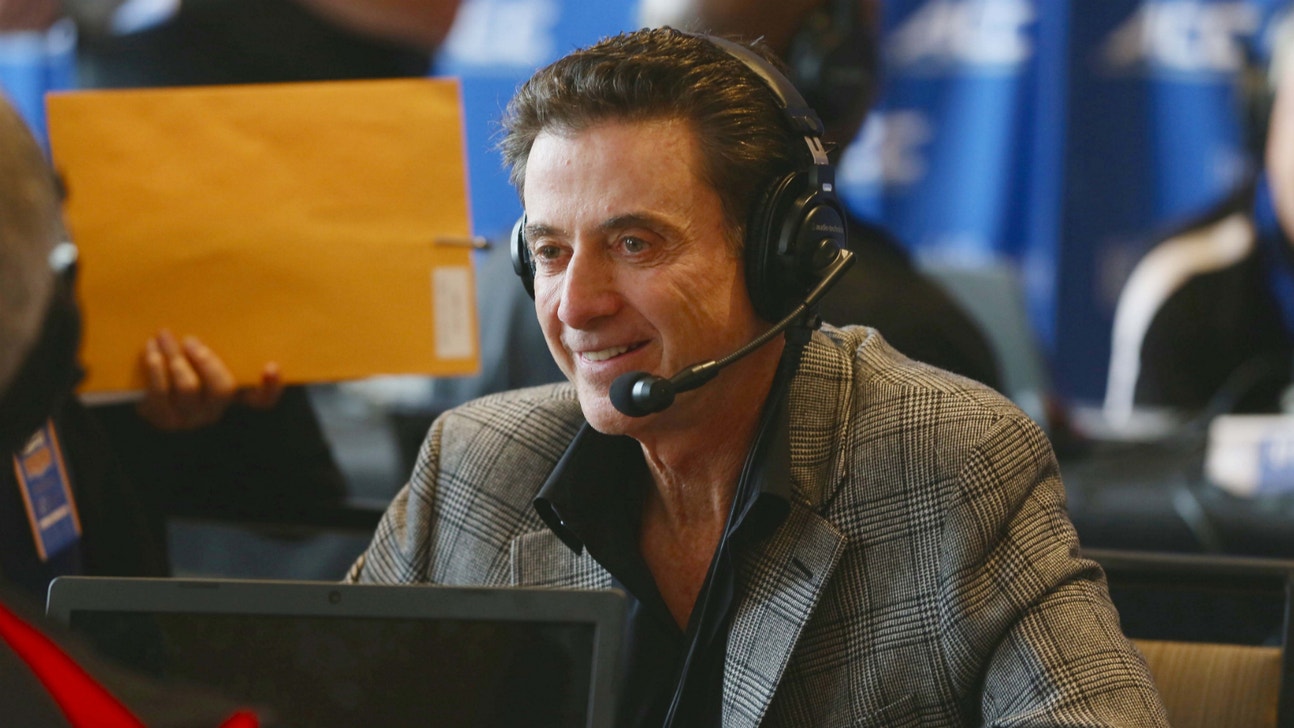 Louisville, Pitino grudgingly embracing new home in ACC
Published
Oct. 29, 2014 6:00 p.m. ET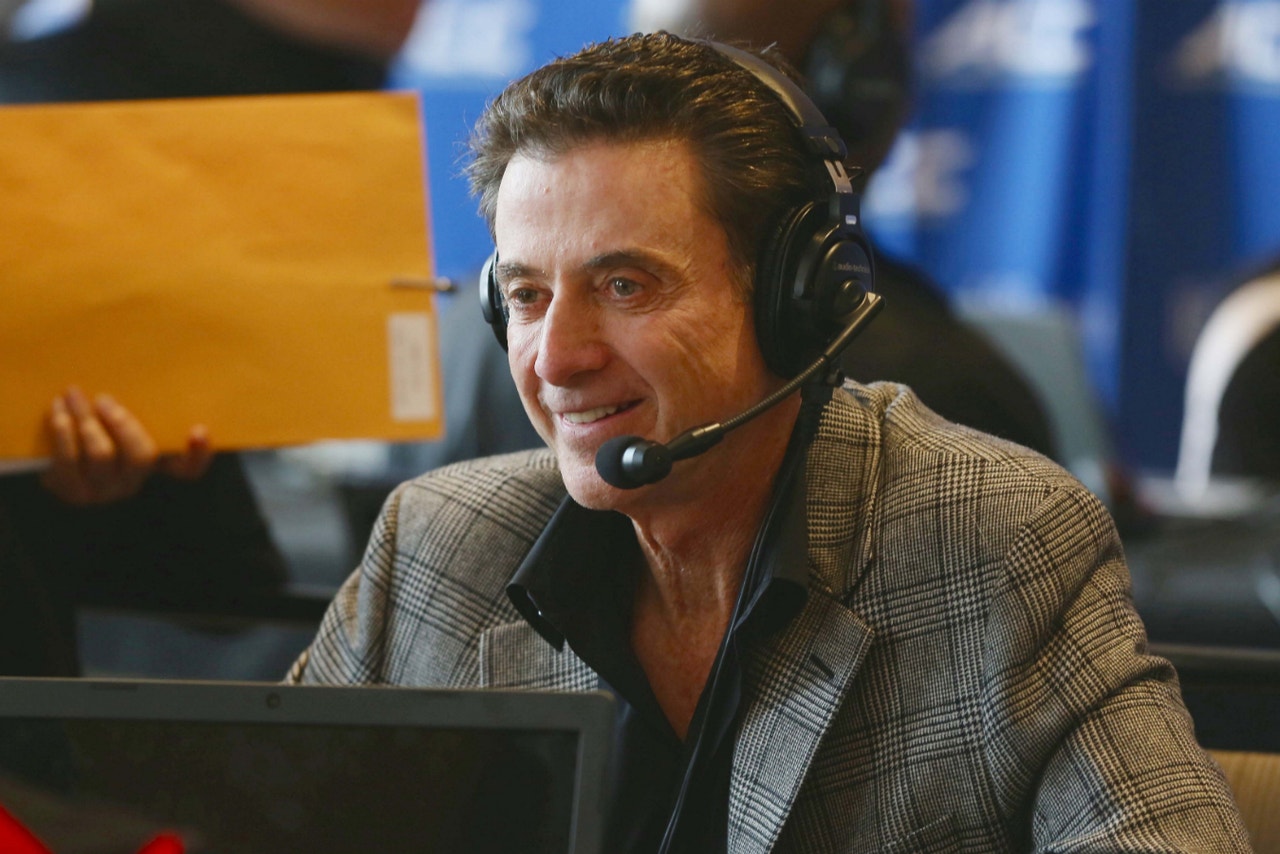 CHARLOTTE, N.C. -- Perhaps no two head coaches were as tied to the old Big East -- fighting for its existence, defending its honor and sneering at the notion that any conference could rival it -- as Syracuse's Jim Boeheim and Louisville's Rick Pitino.
Boeheim adapted to his new surroundings quite nicely a season ago, starting out the season 25-0 and 12-0 in the ACC. The Orange skidded a bit in February and March, but it was a great start to the season.
Plus, Syracuse and Duke budded into a new rivalry.
There were a lot of questions entering last season, though:
As Louisville enters the league, Pitino and his team face many of the same questions.
"It reminds me of the Big East with a lot of powerhouse teams and you know you're going to have to compete every night," senior Wayne Blackshear said. "You can't slack off in any area. Every possession counts. We know whats' ahead and I can't wait to compete with some of the best guys in this conference."
Pitino wouldn't go quite as far as to say it reminded him of the Big East -- yet.
He reminded everyone he once coached in the Big East with Rollie Massimino, Jim Calhoun, Louie Carnesecca and John Thompson. One early improvement, though?
"(The coaches' meetings) are much more gentlemanly than the Big East," Pitino said. "The Big East was hostile. When you got into arguments, it was interesting."
And as Pitino pointed out, the biggest issue involves the number of teams that make the NCAA Tournament. In its final two years, the Big East had 11 teams one year and nine the next. The ACC had just six tourney teams last year in a newly expanded league.
"When you start getting double-figure teams in the NCAA (Tournament), you're the Big East, Southern-style. When that day arrives -- and I hope it's next year, and I hope (Louisville is) part of it -- you know you've arrived," Pitino said.
The part that intrigued the players was wanting to impose their tempo on a slower league. Louisville's full-court pressure, a trademark of Pitino teams, is designed to make the opponent play faster and thus, get more possessions.
The ACC was the slowest Division I league in the country last year.
Louisville has never averaged fewer than 65.1 possessions per game in the Pitino era.
Last year, eight ACC teams averaged fewer possessions than that, or over half the conference. The ACC as a league averaged 61.8, over one whole possession fewer than the next-closest conference (the Mountain West).
Only three ACC teams ranked in the top 100 in possessions.
A lot of teams like to play slow, but Louisville wants no part of that.
"They want to play a more relaxed type game where people can run their offense and run their sets, but that's not us," said Preseason All-ACC pick Montrezl Harrell. "We're looking to jump out on you and force you into taking bad shots, speed you up.
"Once you're so concerned about breaking our press, when you get down the offensive end, the majority of your energy is already gone because you used it to break the press."
The way Harrell sees it, though, Louisville brings in a stylistic element that not many teams have seen -- and it might force them to play at Louisville's style/pace.
"Watching the ACC as many years as I've watched it, what team in the ACC presses the way we do? No team. No team really presses in the ACC," Harrell said.
"I can honestly say that we're that one team that comes into the league who's ready to run. We're ready to press. That's our game -- getting up and down, making teams push the pace of the game that they're not used to. That's our game.
"I feel like with us bringing us into the ACC, I can honestly say that you can scout it, you can try to prepare for it, but even though what you're preparing for, your players are not built the way that we are. ... So even though other teams can scout it and try to prepare for it, nobody will do it the way Louisville does it."
Pitino probably watched the ACC less than his players did a year ago, though. He feels like, as he put it, he doesn't know the league well at all.
"To tell you the truth, I really don't know the ACC too well. I don't know Clemson. I don't know Virginia Tech. I don't even know Virginia. I don't know those teams," Pitino said.
"If I watch them on TV, I happened to catch Florida State twice because they played Minnesota twice. I maybe saw NC State play once. I didn't see Georgia Tech play at all. So I don't know the ACC. I'm going to get to know it.
"I do know Virginia's style of play. I do know Clemson's style of play. I certainly know the (former) Big East schools. I know North Carolina and Duke's style of play. I know NC State somewhat. I know the coach at Georgia Tech very well. I know Jim Larranaga very well, but I didn't see them play too much. So I know their styles, but I don't know their players."
For Pitino, when he thought of the ACC in the past, he always thought of two names -- Duke and North Carolina. That's what plenty of outsiders think of first when it comes to the league, in some order, and certainly both have dominated the postseason and the regular season.
That hasn't been the case in recent years, though, as neither school has won the conference tournament crown since 2011 (Duke). Three straight years now, so-called "outsider" schools have won it -- Florida State in 2012, Miami in 2013 and Virginia in 2014.
For Pitino, the key will be getting those other ACC schools to a place where they're mentioned right alongside North Carolina and Duke, or at least not too far behind.
"For years the ACC was Duke-Carolina, Duke-Carolina, Duke-Carolina. The Big East was never that way. It was never Syracuse-Georgetown. It was always all of them mixed in," Pitino said.
"So when it's all those teams, you're talking about it. There's 10 teams in there. Any of them could win the ACC. Now, it's getting that way."
The addition of Louisville certainly won't hurt.
And the Cardinals' players are excited.
"I know we're going to be in North Carolina a lot because there's a lot of teams from here. I'm ready to play all the guys," Blackshear said.
"You've obviously got the Duke's and the North Carolina's that since you were kids that you always wanted to play, which we have been playing the last couple years, so we kind of know those guys. I'm just ready to go against every team in this conference."
---