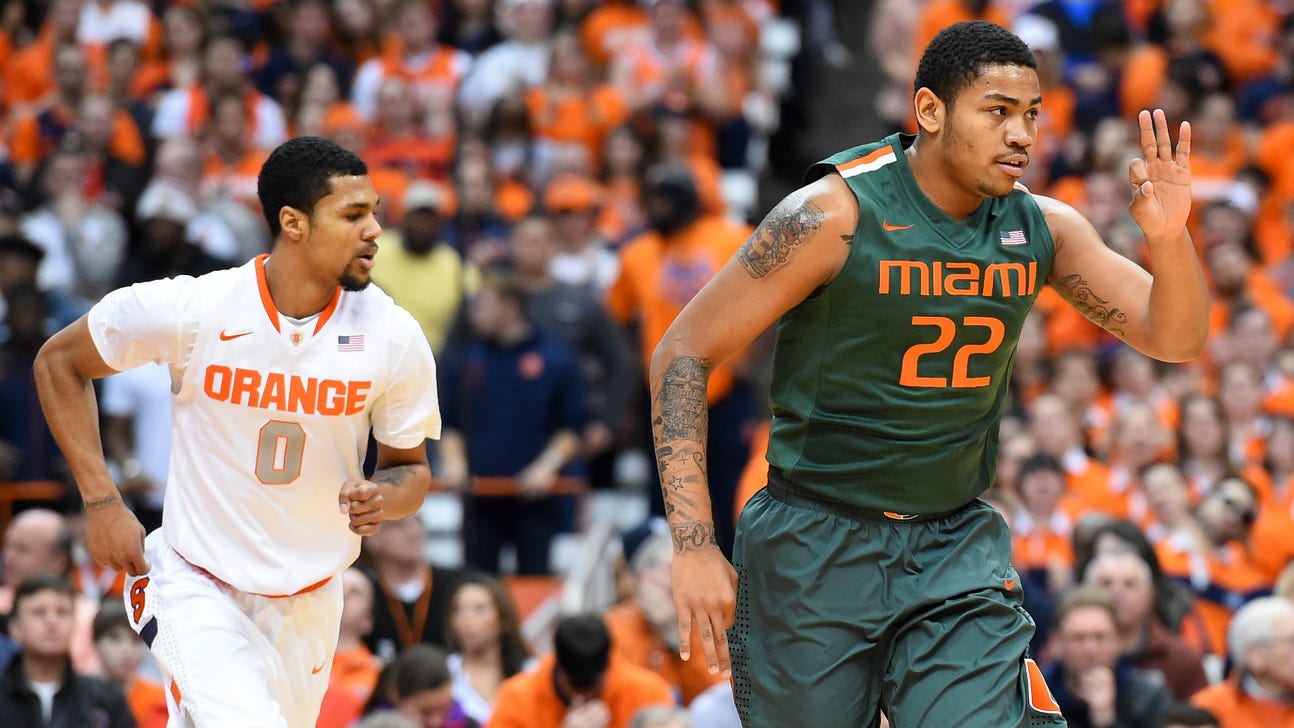 Louisville Cardinals at Miami Hurricanes game preview
Published
Feb. 3, 2015 3:34 p.m. ET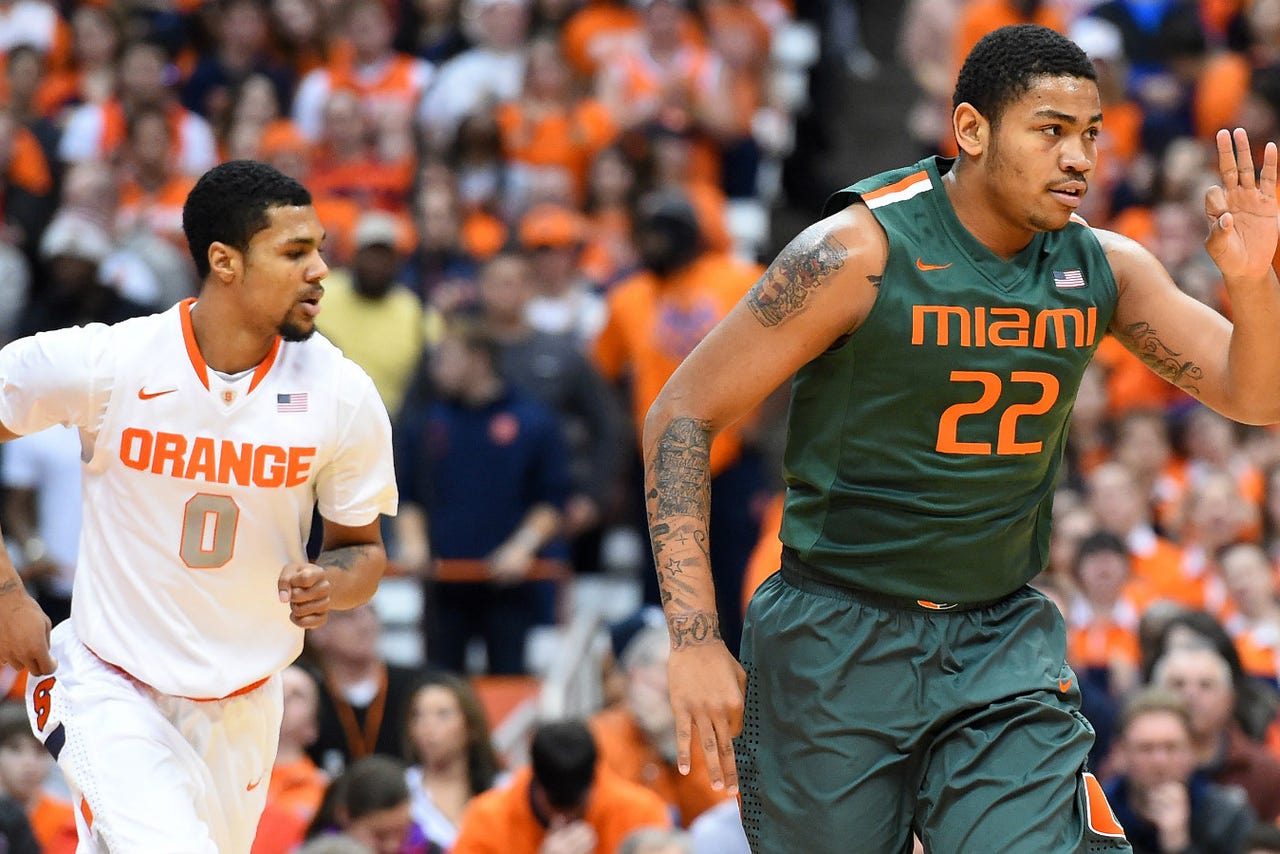 Louisville's taxing schedule prompted coach Rick Pitino to give his squad a rare day off before it begins another tough stretch, which is common in an ACC that is deep with quality opponents.
Miami has found that out all too well recently.
The ninth-ranked Cardinals seek a fourth consecutive win as they visit the slumping Hurricanes on Tuesday night in the first meeting between the schools in more than eight years.
Louisville (18-3, 6-2) blew a double-digit lead in a one-point loss at then-No. 18 North Carolina on Jan. 10 and beat Virginia Tech on Jan. 13 before falling 63-52 to No. 4 Duke at home Jan. 17. Following road victories over Pittsburgh and Boston College, the Cardinals came back from 18 down in the second half to beat the then-No. 13 Tar Heels 78-68 in overtime Saturday.
With Louisville now set to visit Miami (14-7, 4-4) and No. 3 Virginia on Saturday, Pitino felt his team could use a break.
"We're actually going to take a day off, and I don't usually do that," Pitino said. "I want my guys to go out, have good clean fun, enjoy themselves. We'll get ready with a little film work, and then head down to Miami."
Montrezl Harrell especially needed the rest. He played all but one minute Saturday, scoring 22 points and grabbing 15 rebounds, including a career-high eight offensive boards.
"It was like we were desperate for a bucket, desperate to get something going," said guard Terry Rozier, who is averaging 23.7 points over his last three after finishing with 22 and 10 rebounds. "Trez got us going. We fed off his energy. He did a good job of just talking to us, bringing us in. His energy was just through the roof."
Miami coach Jim Larranaga wishes he could have said the same about his squad in the second half of Sunday's 55-54 loss to Florida State. The Hurricanes led by 11 at halftime, but they shot 31.6 percent and scored 18 points in the final 20 minutes as Sheldon McClellan's runner in the lane missed as time expired.
That followed Wednesday's 70-50 home loss to Georgia Tech, which entered winless in conference play. Miami dropped out of the AP poll Monday after being ranked No. 23 before the back-to-back losses.
Angel Rodriguez missed all eight of his shots and went scoreless against the Yellow Jackets before scoring eight and hitting 3 of 11 from the field Sunday. Tonye Jekiri had four points against the Seminoles after scoring 13 in each of his previous two.
"The league is very talented," Larranaga said. "Losing a game to a good team is nothing to be ashamed of. It's a battle right to the bitter end. That's the way it is every night in the ACC."
Miami has been competitive against some of the conference's heavyweights. It fell in two overtimes to Virginia on Jan. 3, won by 16 at Duke on Jan. 13 and held a second-half lead before losing by five at then-No. 12 Notre Dame on Jan. 17.
"They're very talented, they're very long," Pitino said.
Louisville beat visiting Miami 82-59 in the last meeting Dec. 23, 2006.
---