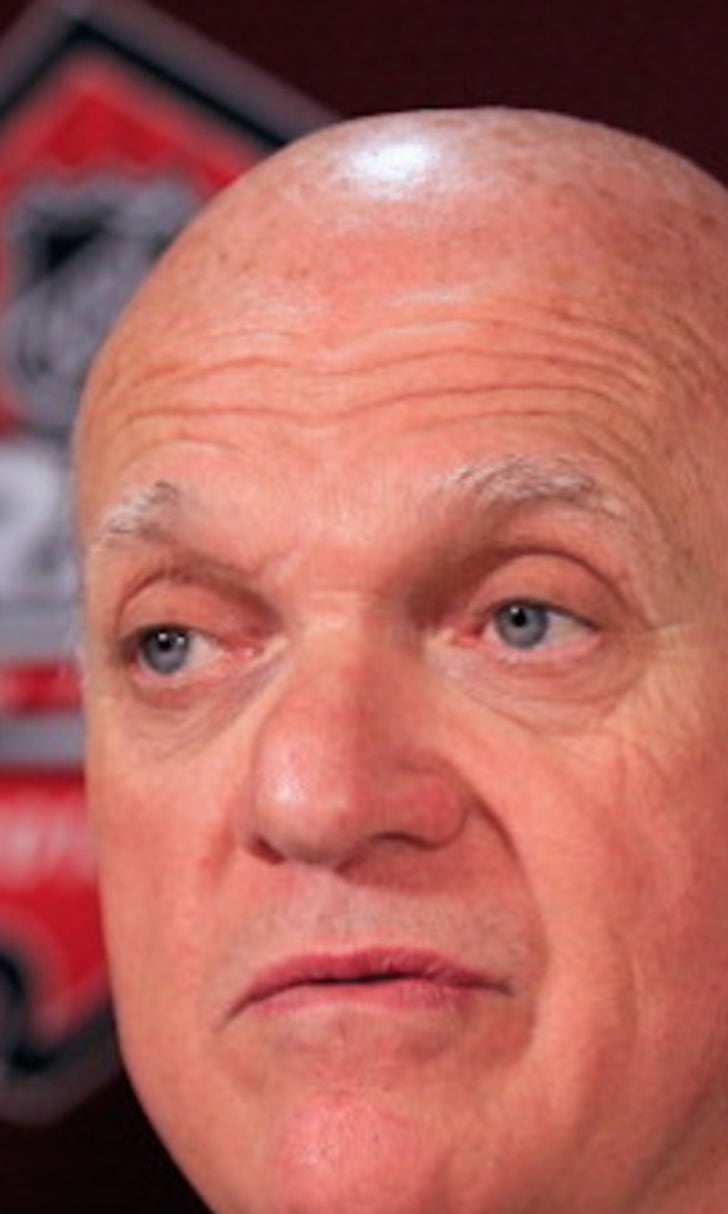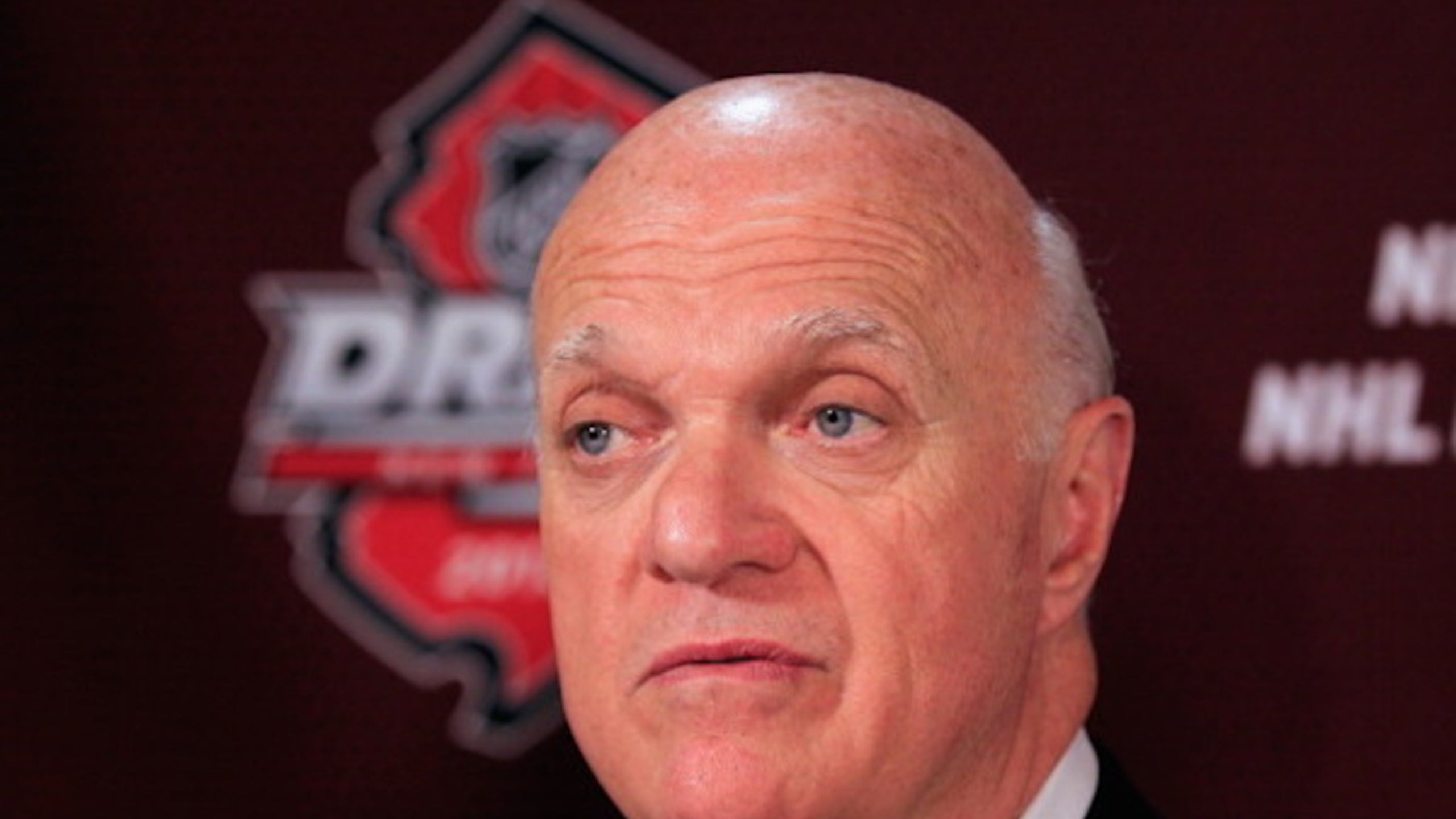 Lou Lamoriello joins Leafs, but success far from guaranteed
BY foxsports • July 24, 2015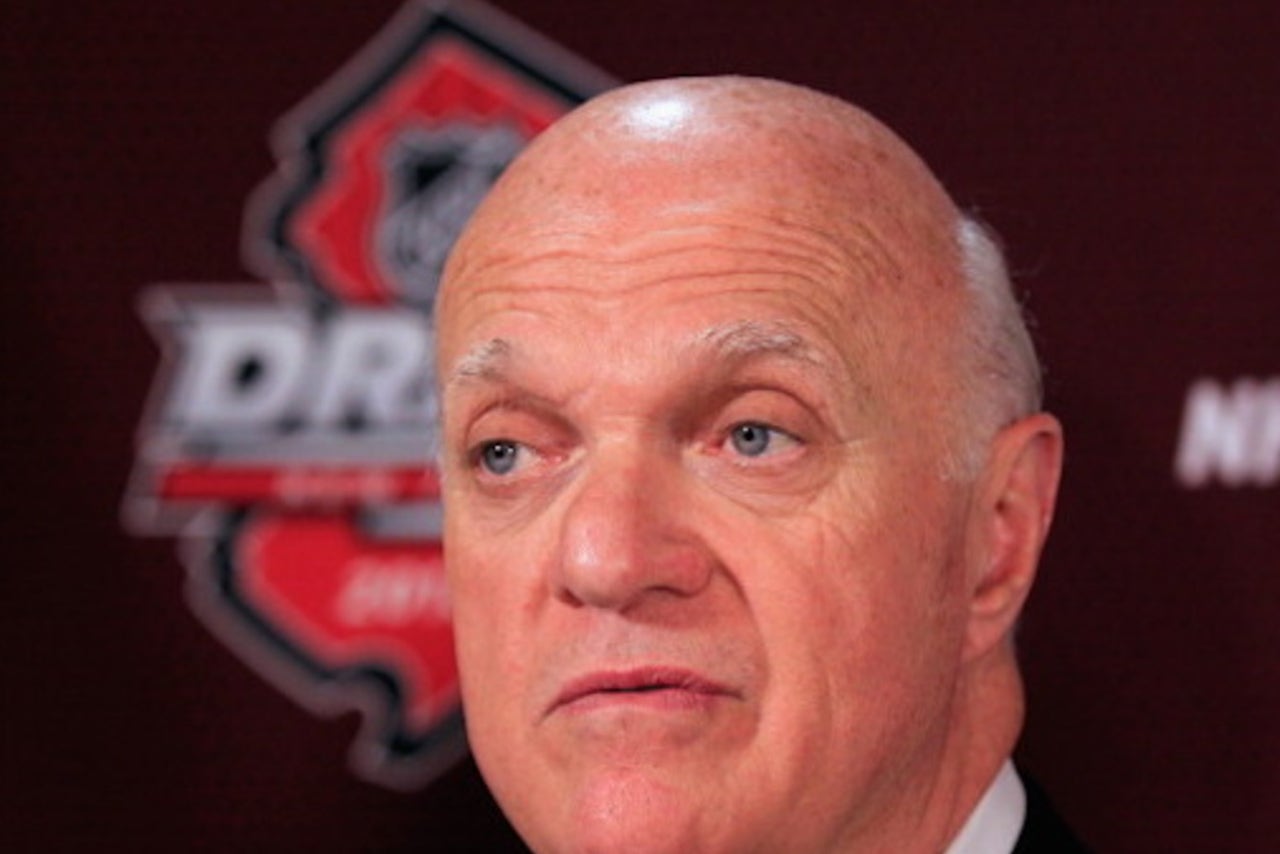 By John Coppinger
Lou Lamoriello sent shockwaves throughout the hockey world on Thursday when it was announced that he had resigned from the cushy confines of New Jersey with the Devils as their president to become the general manager of the Toronto Maple Leafs. If there was ever a move that went against everything you thought you knew about hockey, this was it.
The Maple Leafs seem to have everything in place to make their grand run back to respectability. With Mike Babcock as the head coach, and Lamoriello making the decisions, this has the makings of being the dream team that the Leafs need to build up a revamped roster and a new system. But it almost seems too easy … too much of a slam dunk. The addition of Lamoriello doesn't make the Leafs an instant powerhouse, but unfortunately that's what the fine citizens of Toronto will probably expect. Here are some potential pitfalls:
First off, Lamoriello is 72 years old. When he started with the Devils as their president and general manager, he was 44 years old. He had the luxury of time with a franchise that didn't have the pressure to win immediately. His first season also bought him some extra time as the team made their miracle run to the Conference Finals where they lost to the Boston Bruins in seven games. But after that the Devils wallowed around mediocrity for five seasons before they finally put it all together, as the trade for Scott Stevens and early 90's draft picks like Martin Brodeur and Scott Niedermayer came into their own. leading to the Devils' three Stanley Cup Championships. Does Lamoriello have seven seasons to put together a similar powerhouse? He is already preaching patience, but do the Maple Leafs have seven seasons of patience in them?
Also, Lamoriello's age brings about the question, fair or not, of whether the game has passed him by. It's a different world now in terms of how to build a team. Neutral zone cloggers don't rule the earth anymore, and Lamoriello has to prove that he can put together a team that can compete in the modern NHL. Easier to do that when you have Stevens, Niedermayer and Brodeur erasing a lot of the mistakes that a faster team could take advantage of. He'll have to prove that without a franchise goaltender that he can put together a roster than can skate with the rest of the league.
Then there's the question of whether Lamoriello and Babcock will co-exist in perfect harmony. This is a brand new relationship between two people with strong personalities. Lou could get the right players and Babcock could press all the right buttons and it could work. Or it could go the other way where Lamoriello will start putting his foot down about getting players that work within a system that Babcock doesn't necessarily want. This could be a marriage made in hockey heaven or it could be complete overkill of management. Any guesses as to how this will go are just that … guesses. But there's no way to know either way except to say that dream front offices have nowhere to go but down. And if it does go down, will a 72 years old (and counting) GM win a battle with a head coach making a ton of money, regardless of past success? It would be a tricky situation if it comes to it.
And then there's the Toronto factor. Making your living off of Exit 16 W off the Jersey Turnpike is one thing. Making your living in one of the two or three craziest hockey cities is quite another. And working for a franchise that hasn't won a Cup since 1967 is definitely another thing. Lamoriello can preach patience all he wants. He won his first Cup in his eighth season in New Jersey. Toronto will expect a man with three Cups on his resume to win one in his eighth month. Will working in this environment eventually cause Lou to change course and do things differently than he is used to? And remember that he probably won't have the benefit of acquiring a Scott Stevens because somebody signs one of his players to an offer sheet. (That player signed to land the Devils' Stevens was Brendan Shanahan … now ironically Lamoriello's boss.)
Toronto should enjoy the fact that they got one of the most successful GM's in hockey history to run their championship starved franchise. The hiring could culminate in the team's first Cup since 1967. But there are a lot of questions to answer and hurdles to clear along the way before the Leafs and their fans can even dream of seeing their team lift the Cup.
More from Puck Drunk Love:
---