Lott: Impact Trophy about more than just playing football
BY foxsports • December 10, 2014
For the second straight year, Ronnie Lott, a former USC Trojan and  Pro Football Hall of Fame member, could be handing the Lott IMPACT Trophy to ... a Bruin.
Minnesota Vikings linebacker and former UCLA Bruin Anthony Barr was the recipient of the award last year. This year's Butkus Award winner, UCLA linebacker Eric Kendricks, is one of the four finalists for this year's award which will be handed out on Saturday at the Pacific Club in Newport Beach and will air live on FOX Sports West at 7pm.
The award, now in its 11th year, has never been won by a Trojan.
But for Lott, that's OK. The award that bears his name goes beyond any uniform colors or city ties.
"We've had some guys that have been close," Lott said relating his alma mater to his trophy. "Some guys have been talked about, they've had chances, but life is about not the uniform you wear. Life's about what you do and what you continue to strive for in your life. These young men have strived for, regardless of the uniform, by helping others but they also represent their schools by saying 'We're going to not only be great athletes but we're going to be great human beings.'"
Joining Kendricks as Lott IMPACT Award finalists are Alabama safety Landon Collins, Washington linebacker Hau'oli Kikaha, and Duke linebacker David Helton.  
The award is given by the Pacific Club to college football's Defensive IMPACT - Integrity, Maturity, Performance, Academics, Community, and Tenacity -Player of the Year.
"We're able to celebrate athletes and celebrate football players and to celebrate them in a way that tells the story of how they play the game of football but, more importantly, how they act off the field and we're able to talk about the things that they do and talk about the things that they are able to provide in the community," Lott said. "To me, being able to have the ability to share with fans the value of what these young men are providing is very important."
Lott was first approached about the award by someone who had a similar path as him. Mike Salmon, who played for USC and also for the San Francisco 49ers, approached Lott about an award in Southern California that would represent all of college football - especially on the defensive side of the ball.
The award would celebrate not only phenomenal on-field performance but also what guys were doing in their respective communities. Salmon thought Lott would be the right representative for it. Since then, it's been a "great relationship" with Lott, Salmon, and the Pacific Club.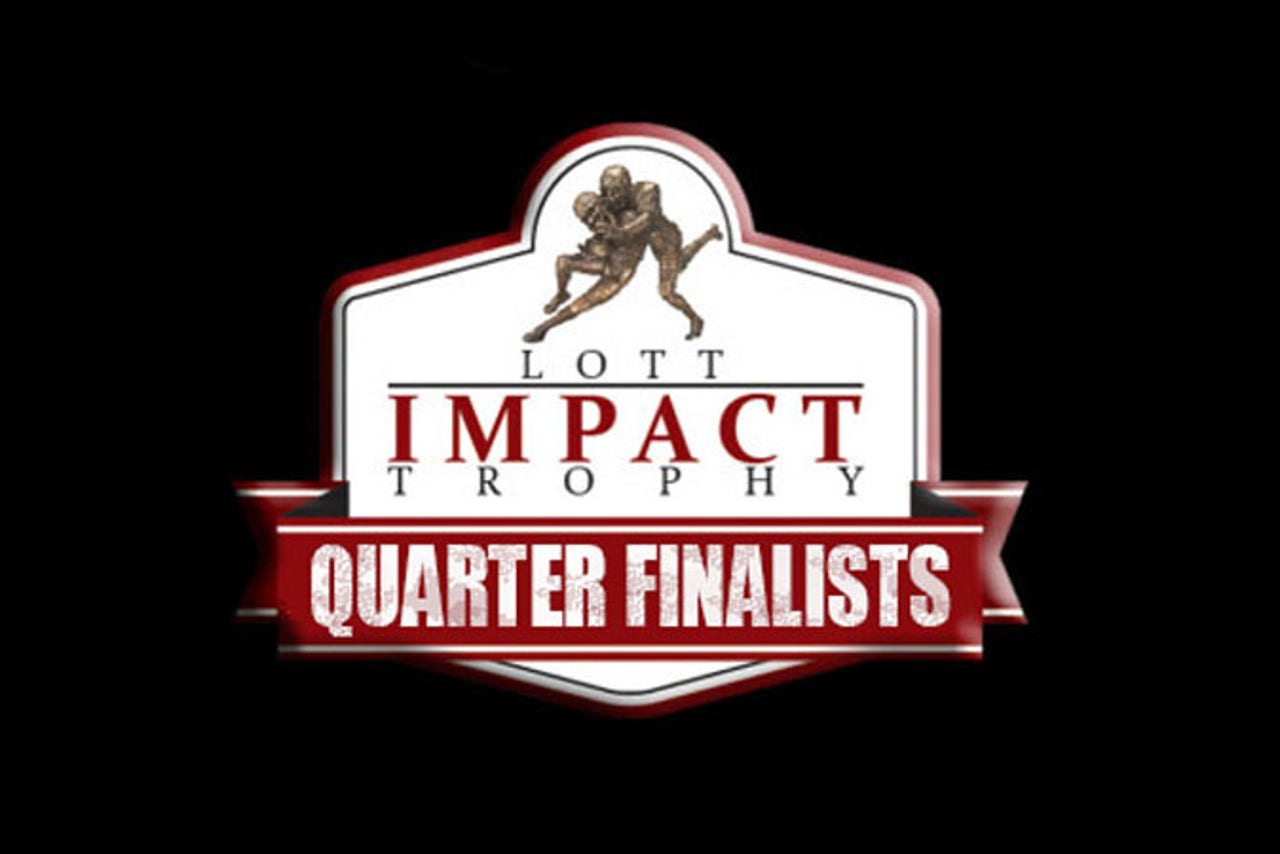 Meet the 2014 Lott IMPACT Trophy finalists (VIDEO)
Today, it's become a premiere stop on the college football awards circuit along with other prestigious awards, like the Butkus, Nagurkski, and Thorpe.
Previous winners of this award include NFL MVP candidate J.J. Watt, Glenn Dorsey, DeMeco Ryans, and the inaugural winner David Pollack in 2004.
"I'm just thrilled when you think about the names you just mentioned (Butkus, Nagurski awards etc.), those are names that are institutions with the game of football. I'm glad to be mentioned among those," Lott said. "We're very, very blessed to have the growth that we have.
"Everybody I know that's been associated with the Lott Award has tried to find ways to serve others and that's the great thing."
---