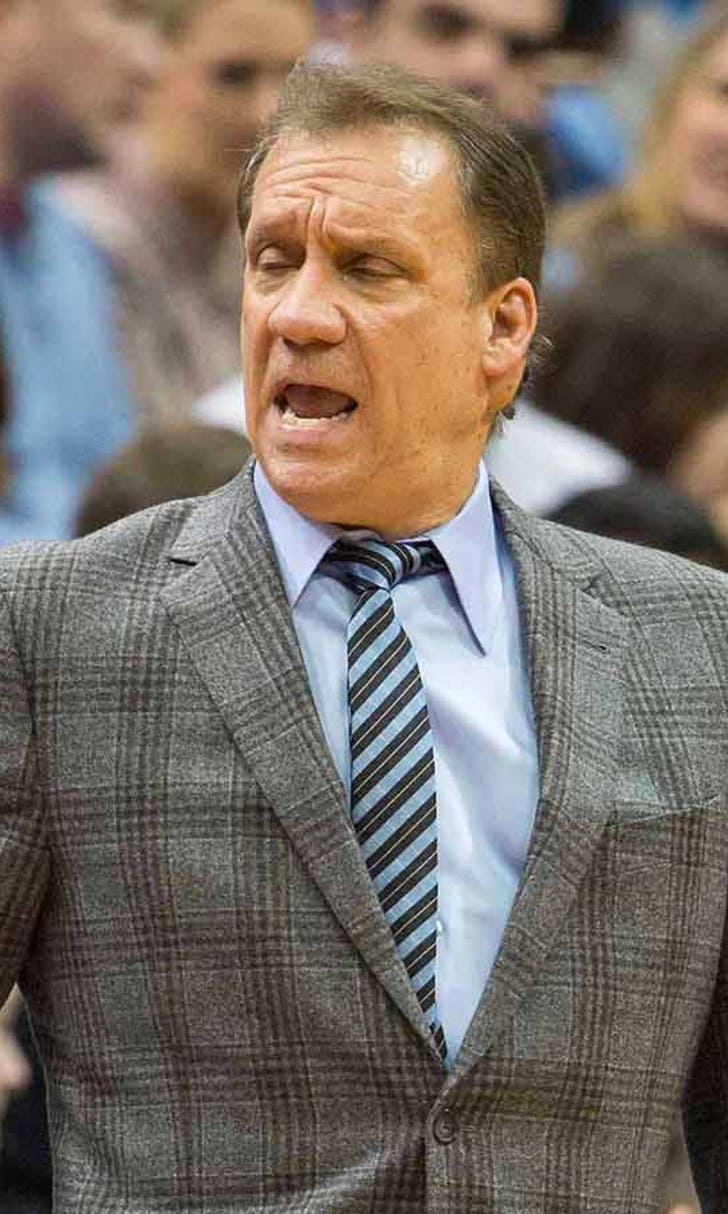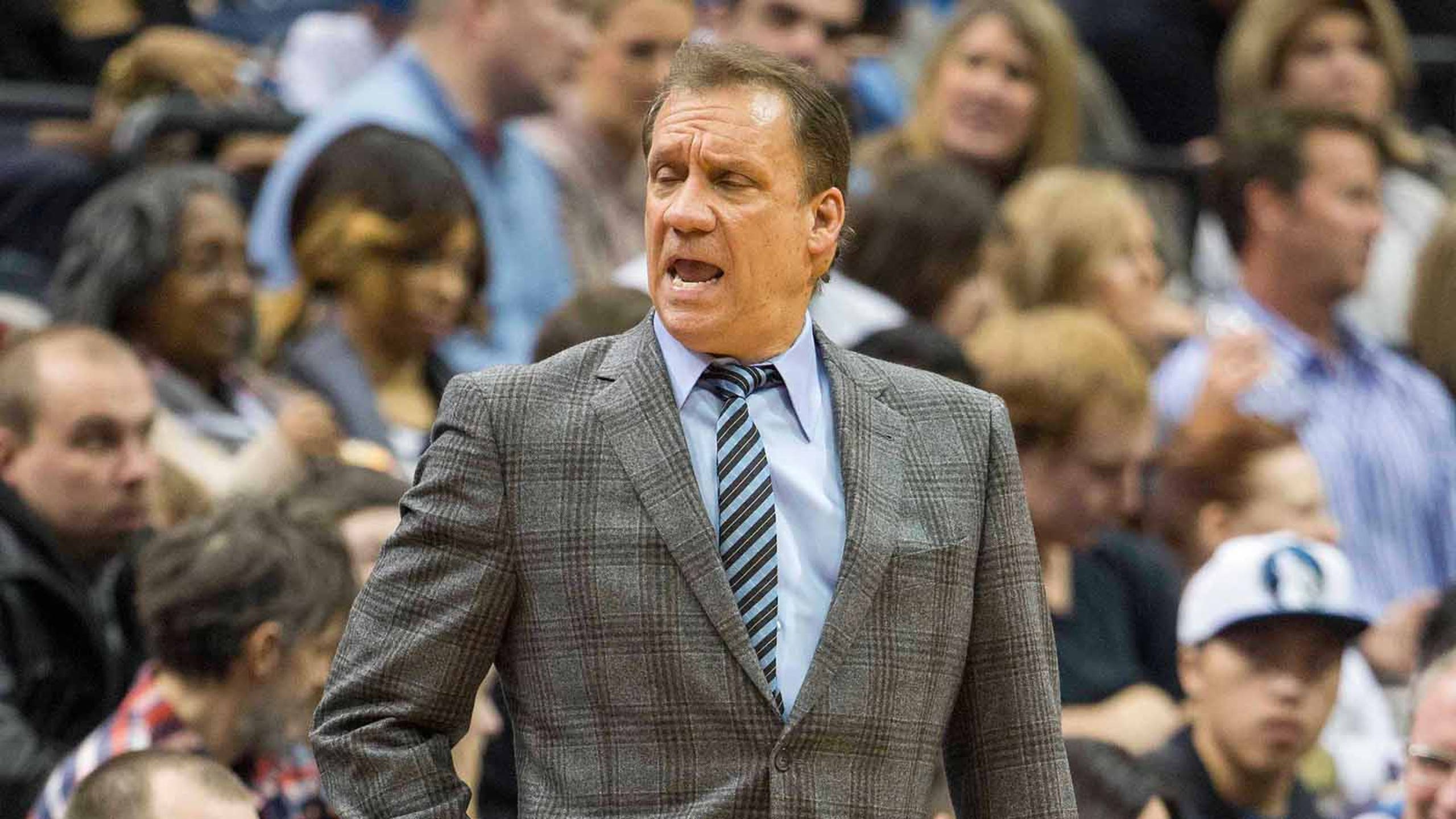 Losing streak has Saunders blaming lack of two-way players
BY foxsports • January 11, 2015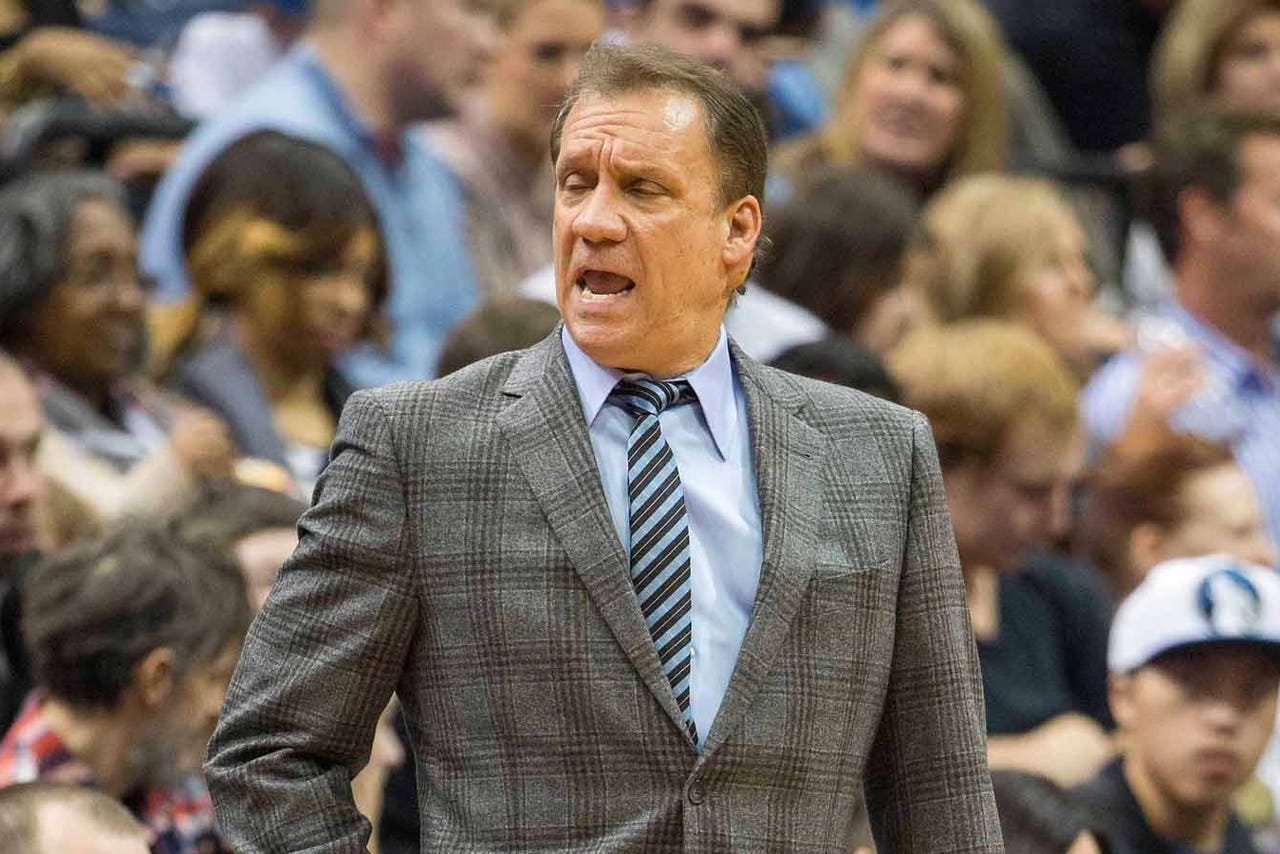 MINNEAPOLIS -- Friday, May 3, 2013.
Flip Saunders sat at the front of a room full of reporters and Timberwolves staffers, cueing them in on the franchise's new vision with him as president of basketball operations. Among that outlook was the dire necessity to acquire and develop two-way players, the NBA rarities that can produce offensively without being a liability at the other end of the floor.
"We need to get a balanced roster," Saunders said then.
In the year-and-a-half since then, Saunders has traded Kevin Love, made multiple free-agent signings and named himself head coach.
Yet the Western Conference cellar dweller is mere inches closer to being a viable defensive club.
"We have to get more two-way players," Saunders said Saturday after his team, the league's worst defensively, lost 108-93 to the Spurs. "We still have a lot of one-way players. So the more we can develop those two-way players, the better we're going to become at both ends of the floor."
Andrew Wiggins, the key piece in the Love trade, is one. But beyond the 19-year-old rookie, Minnesota (5-31) is limited defensively. And even Wiggins is still developing.
After allowing the Spurs to shoot 48.8 percent and mount a 20-4 run that essentially iced the game in the second quarter, the Wolves are giving up an NBA-high 108.3 points per game on 49.6 percent shooting. Should that percentage hold, it'd be the league's worst single-season mark since the Clippers yielded the same efficiency in 1994-95.
It's a scourge borne of varied problems with the same measly results. After the Wolves' 101-89 home loss Jan. 3 to Utah, Saunders ripped his club for a lack of energy. Other nights, its communication has been lacking.
Saturday night, they were just plain outmanned against a veteran Spurs (23-15) group seeking to extend its dynasty.
"It's not complex stuff," forward Robbie Hummel said. "It's just executing the game plan. It's being in the right spot, knowing the scouting report. It's simple things."
The Wolves set a single-game free-throw record with a perfect 26-for-26 performance Saturday. They got 19 points from rookie Zach LaVine and 18 from Wiggins, snapping his six-game 20-plus-point streak by a slim margin. They mounted a miniature fourth-quarter rally after trailing by as many as 20.
But because they remain incapable of stringing stops together, they lost their 15th straight game -- three shy of the club record set in 2011.
"We're improving, but we ain't winning," center Gorgui Dieng said, almost pleading, after scoring 18 points, pulling down 12 rebounds and blocking a season-high four shots. "We've got to find a way to win. We've got to find a way to win."
Dieng isn't part of the problem. With center Nikola Pekovic out, Dieng has started 27 games and ranks ninth in the league with 1.7 blocks per game.
Wiggins has been impressive, too, guarding opposing teams' top offensive players. Saturday, Saunders had him on Tony Parker, who finished with 12 points on 5-of-11 shooting.
But overall, the Wolves are thin on defenders. Saturday, they allowed forward Austin Daye to score a game- and season-high 22 points and grab 10 boards, his second double-double this year. Both have come against Minnesota, versus whom Daye averages 17.5 points and 10.5 rebounds in two appearances.
He's averaging 2.8 points and 1.6 rebounds per game in 22 other contests.
The returns of Pekovic, Kevin Martin and Ricky Rubio should help, though Pekovic and Martin are below-average defenders. A young core has yet to reach peak physical strength and condition, too.
"We've lost a bunch, as everyone knows," said Saunders, whose team begins a four-game road trip Tuesday at Indiana. "But there are so many things from a physical standpoint of young players just being physically strong and being able to take the physicality of the game.
"Some of our guys, we shy away from that physicality. Until they embrace that, you're going to struggle at times."
Saunders has tried different schemes, too, implementing a zone defense at times and throwing in other wrinkles, like a diamond press Saturday that led to a quick turnover late in the fourth.
But those are just finger bandages on a gaping wound. And until Saunders gets the right people on the floor, he said, it will continue to plague an organization that hasn't made the playoffs in more than a decade.
"Our biggest thing is we've got to be able to get personnel to be able to work on things," Saunders said. "I think depending on what you're doing, your coverage is not going to change how good you do things. Usually, you have to change your personnel that are out there on the floor."
Follow Phil Ervin on Twitter
---