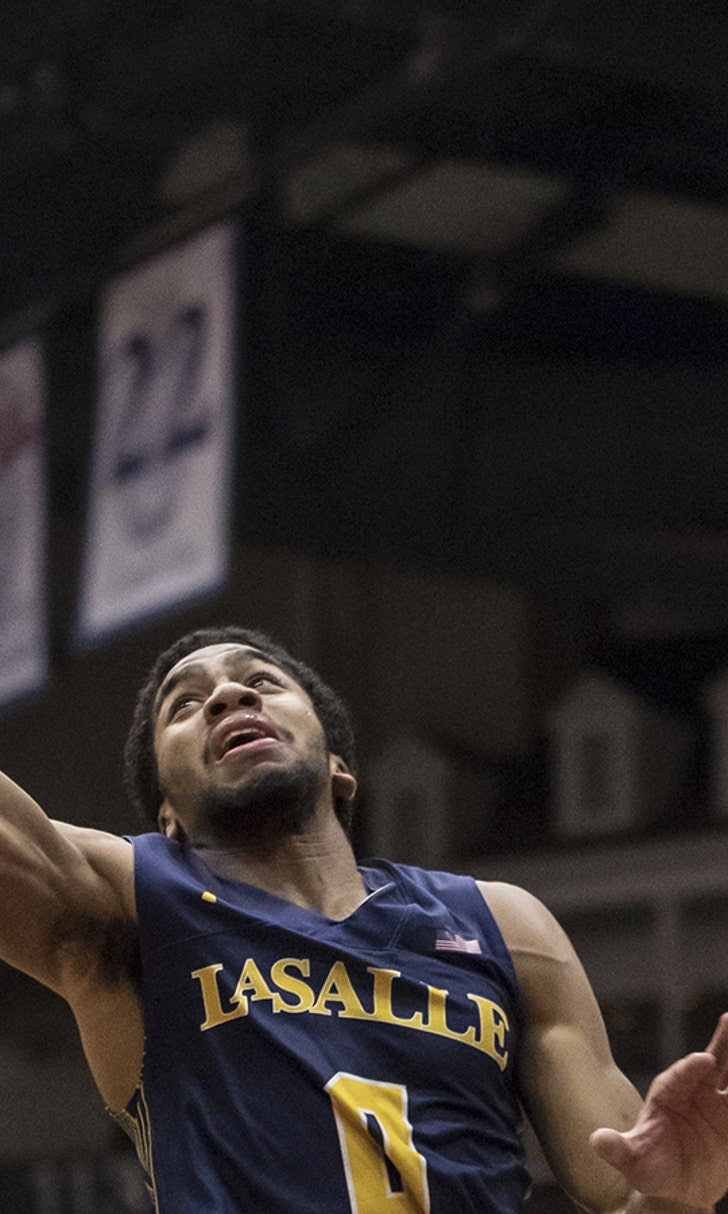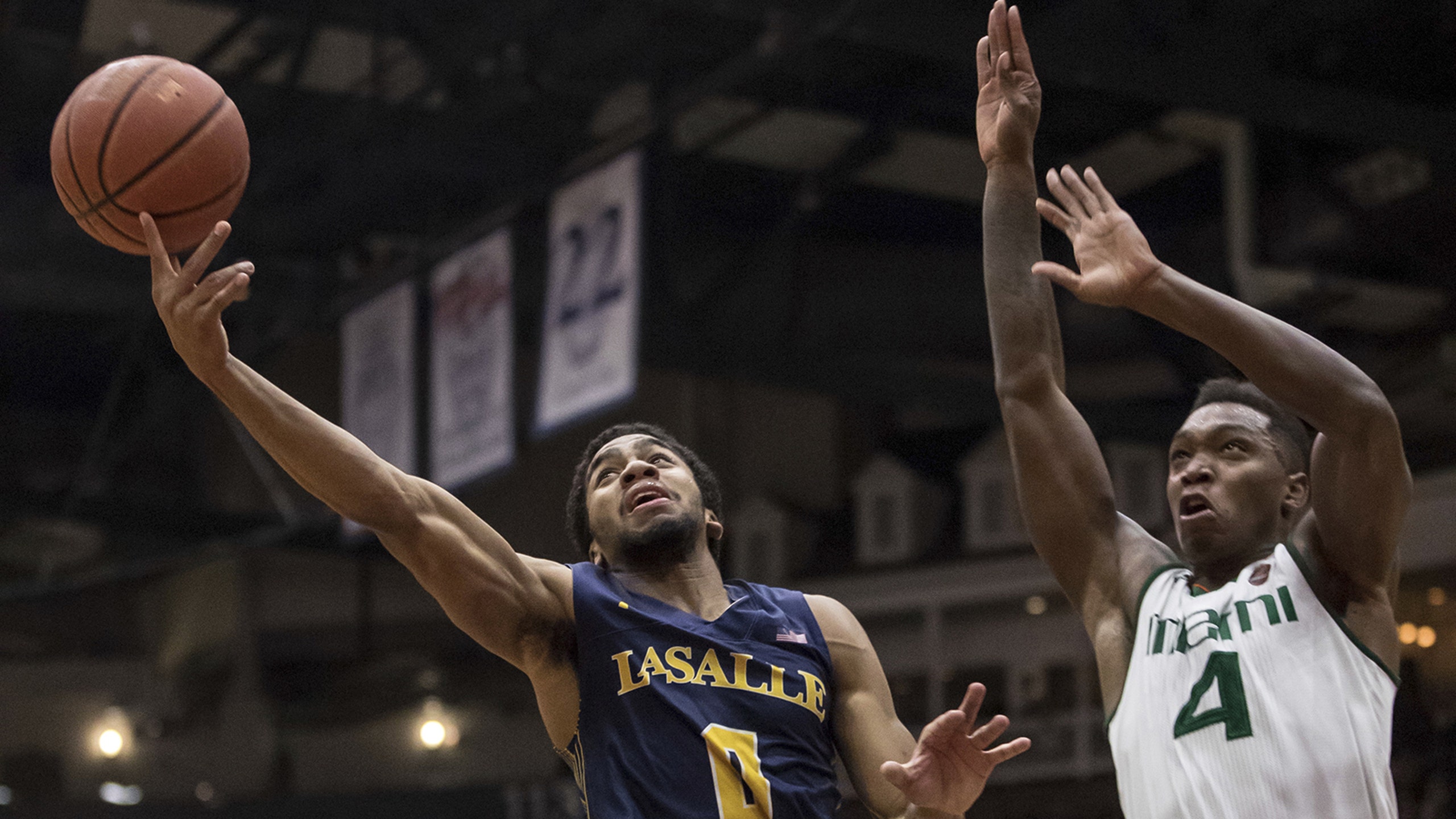 Lonnie Walker IV struggles in homecoming as Miami stays unbeaten with win over La Salle
November 22, 2017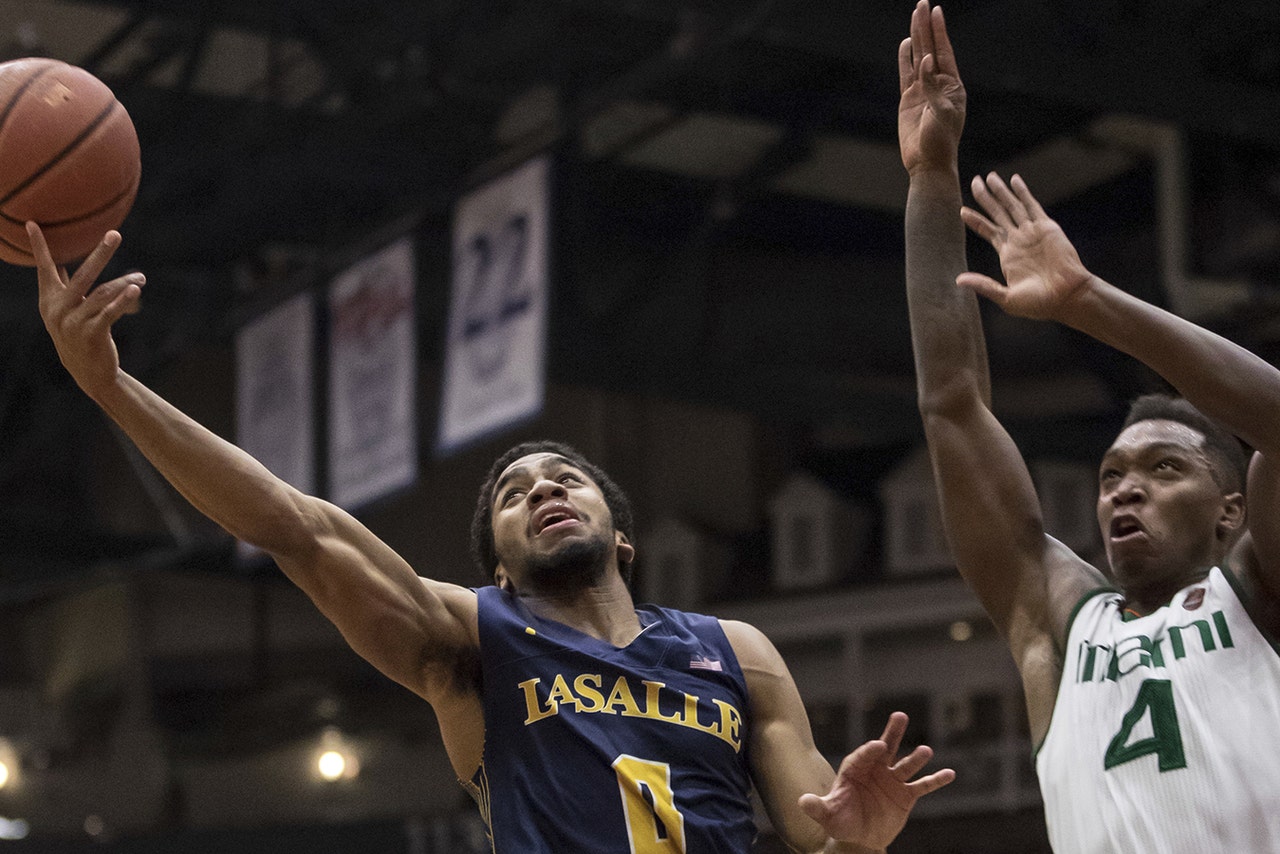 READING, Pa. (AP) -- A line of fans wearing Reading High School state championship sweatshirts had formed more than 90 minutes before tipoff. They were eagerly awaiting a chance to get inside and see the local kid who has brought so much pride to this struggling town.

That Lonnie Walker IV didn't shoot well didn't damper the enthusiasm on a night that was bigger than basketball.

The prized freshman struggled in his return home, but Dewan Huell scored 16 points and No. 11 Miami did just enough to get by La Salle 57-46 on Wednesday night and remain unbeaten.

"I knew what to expect out of my Reading crowd," Walker said. "I knew it was going to be packed."

Part of Miami's recruiting pitch for the projected NBA lottery pick was a game in his hometown. Walker was held to five points and 2-of-8 shooting, and his woes were contagious. Miami (4-0) shot 37 percent from the field and the Explorers were 0 of 15 from 3-point range.

But the rugged game didn't stop fans from chanting "Lon-nie Walk-er" or from kids maneuvering close to the court to take a picture of the 18-year-old phenom.

And the biggest smile might have belonged to Walker's wheelchair-bound grandmother.

"I just thank God that my grandma can at least see me play one time in my college career," Walker said.

Pookie Powell scored 17 points on 5-of-15 shooting and B.J. Johnson added 16 points and 16 rebounds on 6-of-20 shooting from the field for La Salle (3-3) in its third straight loss.

"They really came out and supported Lonnie. He's a great kid and a great player," Explorers coach John Giannini said. "Besides La Salle missing 15 3s, everything else was pretty good about tonight."

La Salle traveled about 60 miles from campus, but it was a Miami home game and the crowd was solidly behind their local hero's team.

Once a bustling railroad and mill town of 120,000, Reading has been in a steady decline for decades. It ranked as the poorest city in the nation in the 2010 Census based on median household income. Population has plummeted to under 88,000.

Walker and his Reading High team had filled this same arena back in March on the way to the school's first state title.

Walker didn't start in his return -- he hasn't yet this season -- but the crowd roared as he got off the bench and walked to the scorer's table 4 minutes in.

Walker showed no emotion, but his heart was racing.

"It was kind of like you need to keep your composure on the outside. But in the inside I was kind of like a little kid, like a little kid when your parents tell you you're going to Disney," he said. "You get overjoyed, over-excited. My stomach was turning up and down."

While Walker said the left ankle he turned in a win over Florida A&M last week didn't affect him, he couldn't get in a flow. He missed his first three shots before finally bringing the crowd to its feet with a nifty crossover dribble and bank shot in the lane in the final seconds of an ugly first half that made it 19-19.

The second half wasn't much different, but Walker did feed Bruce Brown Jr. for a 3-pointer with 3:23 left to put Miami up 49-39 during the decisive 8-0 run.

It was good enough to give Miami -- and Reading -- a victory.

"To see the respect the community has shown by basically selling out the Santander Arena is a tribute to him and this community," Miami coach Jim Larranaga said.

BIG PICTURE

La Salle: The Explorers dropped their third straight game to a Power 5 team (Northwestern, Boston College), but this was one they could have won with a decent shooting performance. They shot 29 percent from the field.

Miami: Larranaga said Walker's recovery from a torn meniscus in his right knee during the summer has put him behind some early on. He's been held to single digits in three straight games.

BROWN SITS

Walker started the second half in place of Miami's other projected first-round pick, Brown, whom Larranaga said was "tentative." He finished with seven points and 11 rebounds on 2-of-9 shooting.

Huell made up for it by hitting 8 of 10 shots and grabbing seven boards.

UP NEXT

La Salle hosts Big 5 rival Temple on Sunday before departing for a two-game tournament in Northern Ireland next week.

Miami returns home to face North Florida on Saturday before traveling to No. 14 Minnesota next Wednesday.


---
---