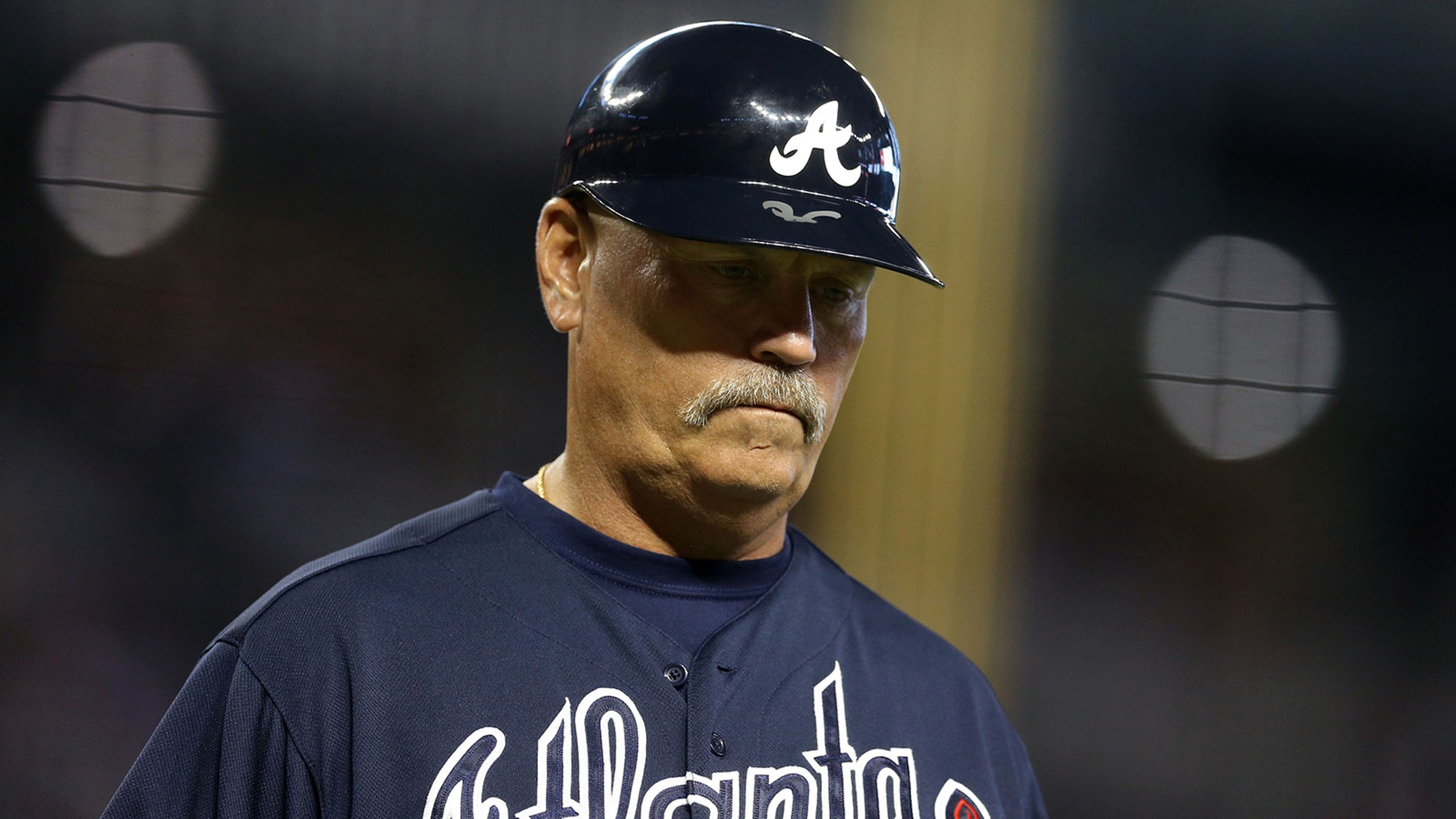 Longtime Braves coach Snitker embracing return to minors
BY Zach Dillard • January 25, 2014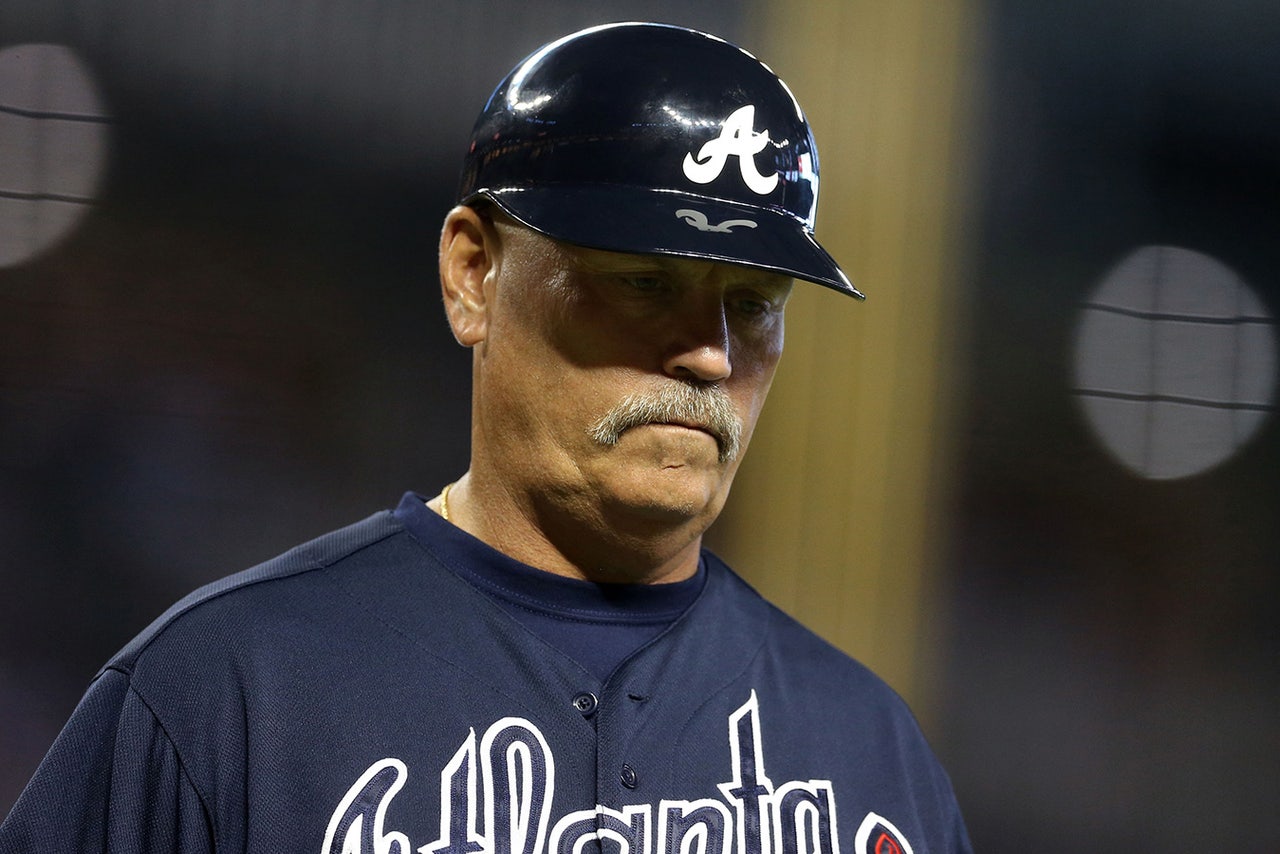 Brian Snitker was working as a roving instructor for the Braves organization at Lido Beach down in Sarasota, Fla., when Hank Aaron approached him with an idea. The opportunity MLB's home run king had in mind was of the unexpected variety. Snitker jumped at it. It was 1981, and he wasn't even in his late-20s.
Would you like to manage?
A self-proclaimed mediocre player in his heyday, the former catcher registered a career .254 clip in four minor league seasons before hanging up his spikes, his baseball career on its last legs in Lido Beach, working alongside the likes of eventual Blue Jays manager Cito Gaston in order to avoid moving in with his parents. Gaston was coming off an 11-year MLB career; Snitker never made it past Triple-A Richmond. His was a world of riding school buses driven by trainers and partially protruding nails posing as lockers.
But Snitker's future began there, on the humid fields an hour south of Tampa, Fla. He met his wife, Ronnie, there, thanks to a blind date set up by a friend of Gaston -- a proposal, in Snitker's re-telling, was needed to avoid living out of his car as well: "A couple years later I was living with her and she wanted to kick me out. So I married her." -- and then The Hammer came calling. Aaron was running the Braves' farm system as the newly-appointed director of player development, and there was a position to fill in Anderson, SC. It was Class A ball, a stop-gap location (Ted Turner moved the team to Sumter, SC in 1984) boasting two losing seasons and a select few premier prospects to work with. Snitker didn't hesitate.
"I never really thought about me being real young or anything. I felt like, hell, like I was given another chance, a new lease on life," he said. "I was gonna do with it what I could."
He's turned it into a 32-year career, complete with three separate coaching stints in the majors and 11 managerial jobs at the minor league level, all coming inside the Braves organization. Year after year, the job changed, but the ultimate goal never did (and never has): help Atlanta win ballgames. Season No. 32 will bring yet another challenge and another job title: Snitker, 58, steps in as the third coach in Triple-A Gwinnett's short history in 2014, back to the old stomping grounds, back to where he has filled out lineup cards for more than 2,200 games, back to a greater degree of autonomy and a chance to get, as he puts it, the "manager's juices flowing" once again.
But is the longtime company man happy with the new spin on the same question Aaron asked him all those years ago -- Would you like to manage? -- and where it has taken his career? The answer comes down to perspective.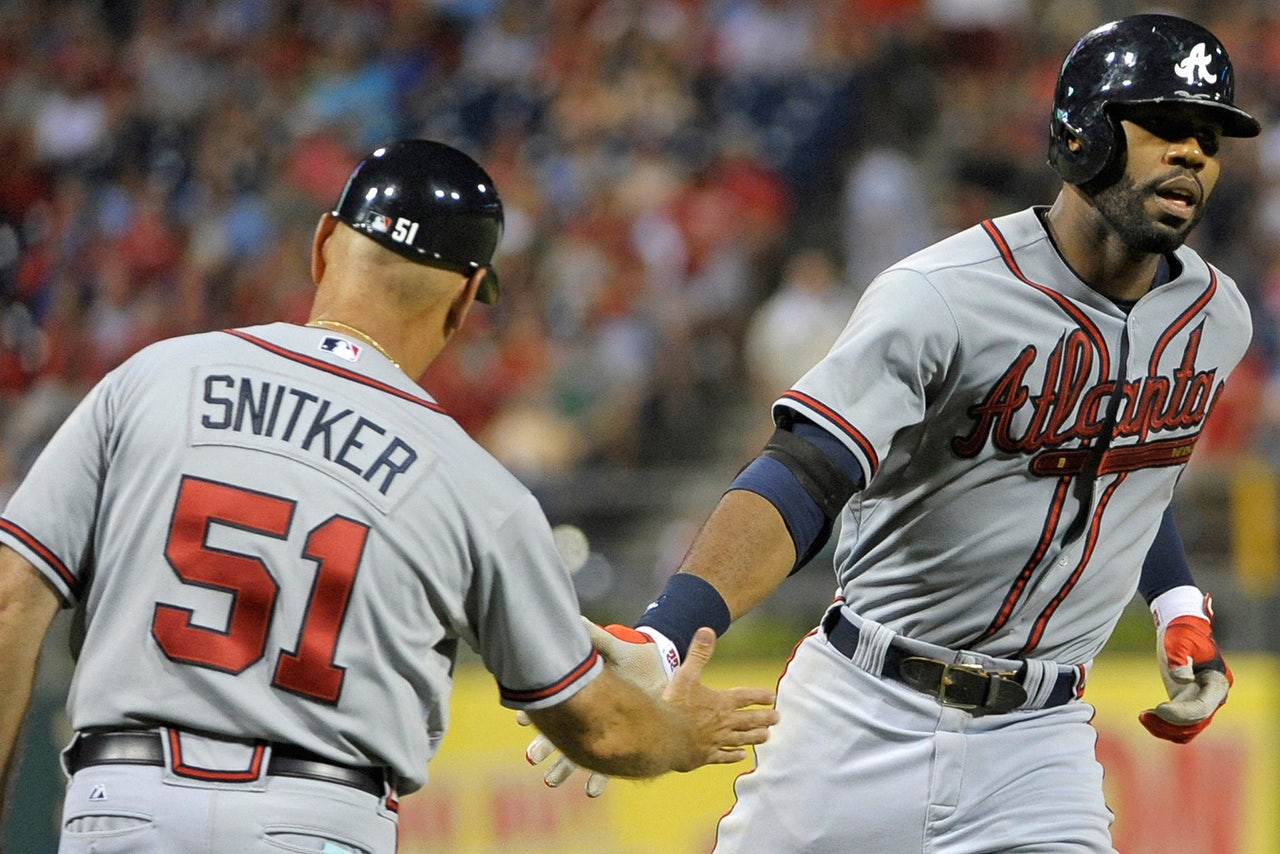 The Atlanta Braves hit more than 1,000 home runs from 2007 to 2013, each time passing Brian Snitker on the way around third base.

There are entire photography catalogues of Brian Snitker from the past seven years, one arm extended toward a trotting Braves player, the final congratulatory outpost before home plate's refuge, the gatekeeper of runs.
This is the easy part of the job for third-base coaches, when nothing is required outside of an attaboy. The remainder of the time is when the gatekeeper earns his in-game keep: relaying signs, sending runners, halting runners, making split-second decisions and immediately living out the consequences. All carried out in overly-animated displays in front of thousands. Snitker enjoys this part of the job requirement, so much so that he plans to make it part of his routine in Gwinnett.
Still, the Triple-A reassignment is a multilayered subject for Snitker.
When Braves general manager Frank Wren and manager Fredi Gonzalez offered him the position following the team's early exit from the postseason, essentially replacing him with the organization's minor league roving outfielder and baserunning instructor Doug Dascenzo -- Wren said Dascenzo's expertise in those particular areas filled a need on the staff (the Braves were the 23rd-worst baserunning team last season, according to FanGraphs) -- the answer did not come out as easily as it did back in Lido Beach. Some have called the move a demotion. At his introductory news conference as Gwinnett's new manager, Snitker publicly embraced the opportunity but, a few sentences later, said that everyone in the room, including himself, wanted to compete at the highest level.
"Everybody sitting at this table, everybody with the jerseys on back there, myself included, we all want to be in the major leagues," he said. "It's why we do this. We're competitive beasts by nature. It's kind of how we're wired."
And when Snitker was asked about the decisive conversation with Wren and Gonzalez, his response made it clear that this wasn't the easiest of choices.
"I wasn't in a position where I'd have any say. Frank and Fredi called me in when the season was over and it was kind of the direction they wanted to go. From my standpoint, it was kind of a good mix for me. At the time, I didn't have to stay. I could have gone somewhere else and pursued another major league job, a job with another organization. And talking with Frank and Fredi, it's like, 'I've been here 37, 38 years. I'm getting to that age where I'm not looking to start over anywhere.'"
This isn't the first time his career has taken such a turn.
After serving as the franchise's big league bullpen coach from 1988 to 1990, he was sent back to coach in the minors as part of then-general manager Bobby Cox's organizational shakeup (one that included the Hall of Famer getting back into the dugout) that prompted the Worst-to-First run in '91, fueled by the young pitching talent Snitker had once worked with: Tom Glavine, John Smoltz, Steve Avery. Snitker spent that captivating season coaching in Macon, unhappy. He says he felt put aside. He was still coaching in the minors when Atlanta brought home its only World Series in 1995. Just missing out on coaching the golden years of a promising young nucleus ... lightning striking a second time would be no less painful.
But Snitker now characterizes that franchise decision as "the best thing that's ever happened" to him, citing his own ego as to what made the transition so difficult at first. He says that's not the case this time around.
"I think it's always good for managers to step out of the ring for a while, so to speak. I did it before early in my career and I think I was all the better for it. I think this time is probably going to be the same thing," he said. "I got to work for two of the better managers in the game of baseball: number one Bobby Cox and Fredi Gonzalez -- not a whole lot different than Bobby, they're a lot the same guy. Just seeing how they handle situations, how they handle players, how they handle the adversity people don't see on a daily basis. ... Watching them run a game, run a team, day in, day out, how they handle themselves and their attitude. Bobby, you never knew whether we won 12 in a row or lost 12 in a row when you came to the ballpark."
Snitker's not much for the Coxian stoicism, but he'll give it a better shot.
Bobby Cox (left) won 333 games in the final four seasons of his career with Brian Snitker serving as third base coach.
Glenn Hubbard is a miracle worker.
This previously-unknown truth comes straight from the mouth of one Brian Snitker, who still to this day is in awe of the rapid progress a 5-foot-8 second baseman named Marcus Giles made in Class-A Macon during the 1998 season. Snitker was the team's manager, "burning the tops off" his shoes in the Georgia sun watching Hubbard, who went on to serve as Cox's first-base coach in Atlanta for 12 seasons, work with the dimunitive kid day in and day out, slowly churning a 20-year-old 53rd-round pick into a player that would become an All-Star in the Braves organization.
"That kid -- the glove didn't fit his hand when we started the season."
This is where Snitker's eyes still light up: the player development aspect at the minor league level. He can rattle off past young standouts he's managed in his sleep -- David Justice, Tom Glavine, Mark Lemke -- and he relishes in their stories and the obstacles they hurdled along the way. He also likes the fact that Smoltz was once scared of him. He likes that former shortstop Kenny Clark, who never played in a big league game, just like every other hitter from that initial 1982 Anderson team (he'll forever be the only manager in Anderson Braves history with a winning record, at 72-70), showed up out of the blue at a spring training game five years back, standing at the top of the dugout waiting to be recognized. These are his perks.
Call it a promotion, a demotion, a horizontal career move or scapegoating for the franchise's lackluster performance in the postseason, but Brian Snitker does not mind seeing his guys develop. He may not be able to get out there with them like he used to with his earlier teams -- he blames fielding-and-throwing efforts as a manager in the '80s for his shoulder problems; "I look like a Home Depot commercial if you X-ray it." -- but he appears genuinely intrigued by the opportunity to work with prospects again.
There's also the aforementioned autonomy angle, which he's learned to suppress over the years. He'll get to call his own shots. The Triple-A world is his managerial oyster once more.
"When I first started at the third-base job (in 2007), I was coming off I don't know how many years managing. And I'm sitting out there one day and I'm starting to put a hit-and-run on and I'm like, 'No, dumbass, you're not supposed to do that. You gotta wait for Bobby to do that. Let me just back off the throttle here.'"
He's back in the driver's seat, though it may not be in the exact make and model he was expecting -- or hoping for. But changes have been made in the Braves organization and Snitker, now closer to home and family, is trying to see the brighter side of things this time around.
"I've never stopped learning and I've been in it 38 years. That's why we keep coming back."
---
---