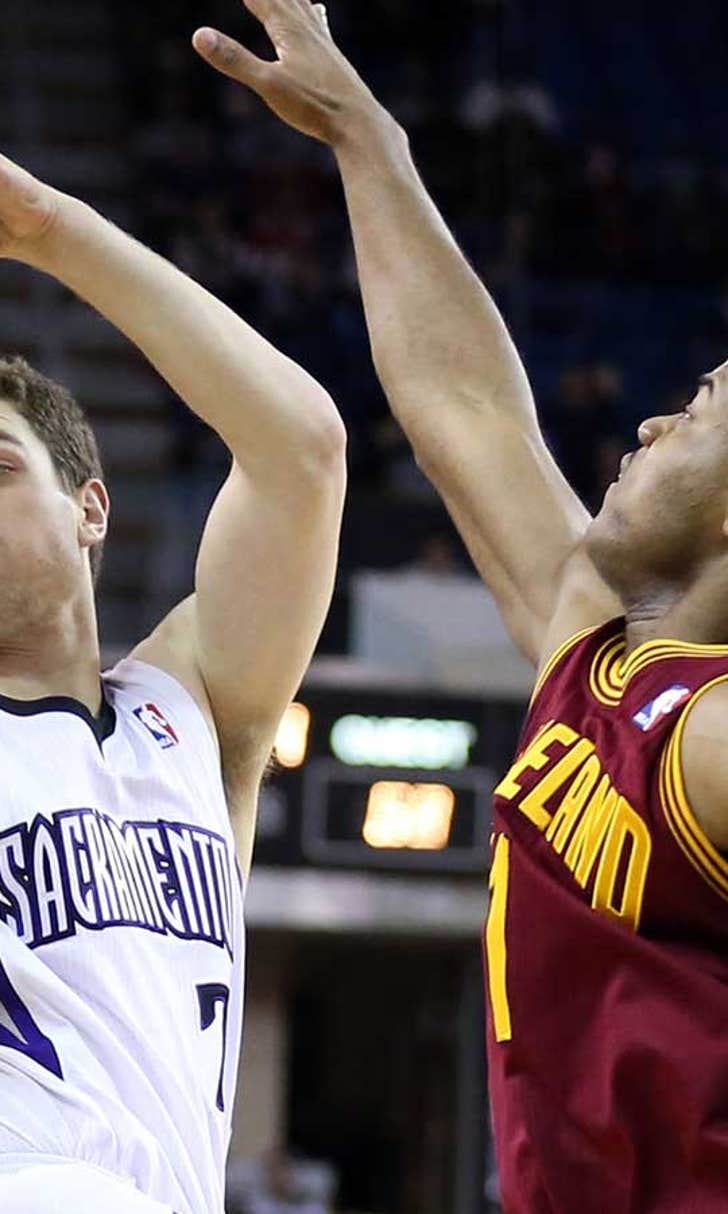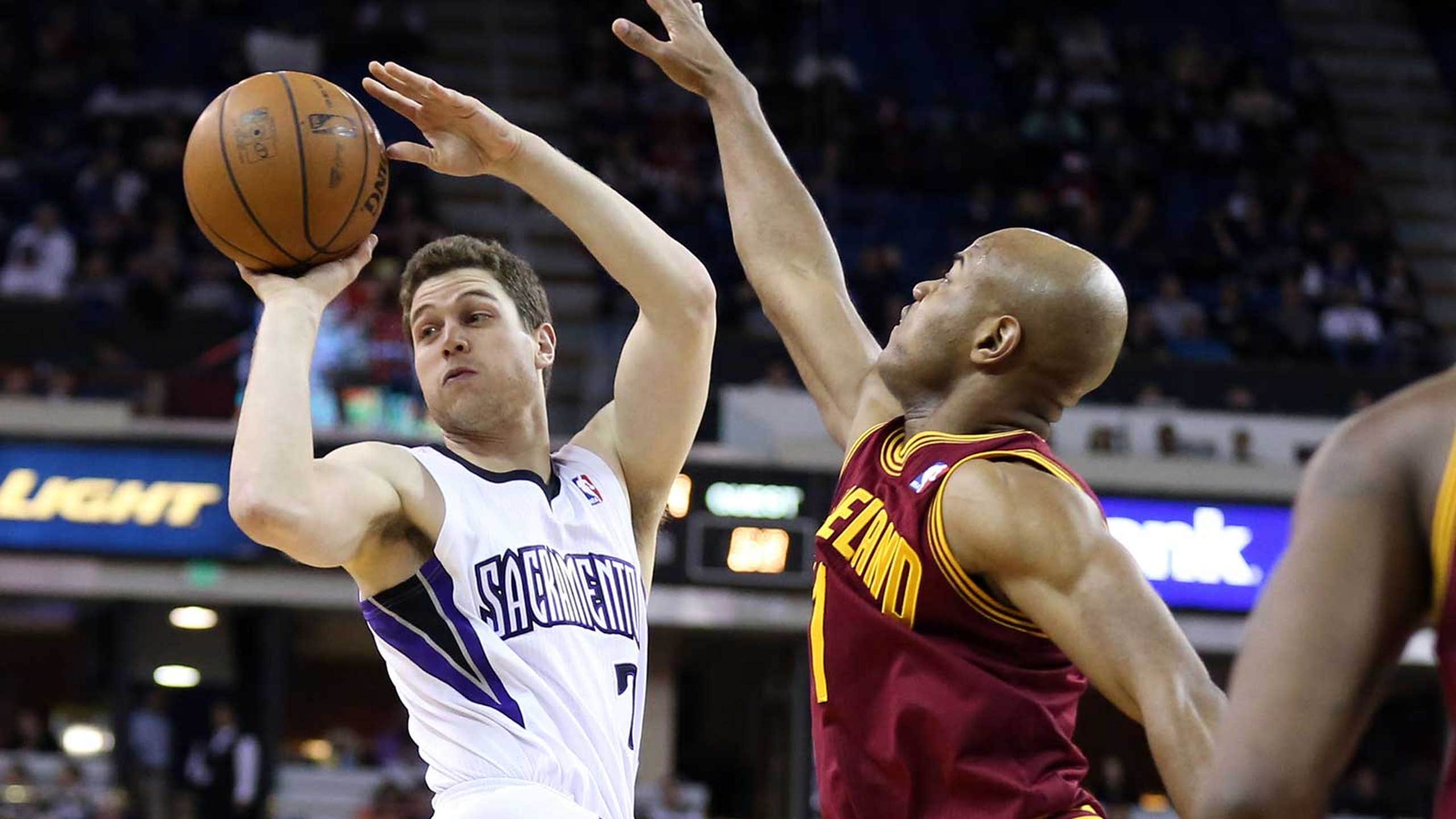 Long-shot Jimmer supposedly on Cavs' radar
BY foxsports • February 27, 2014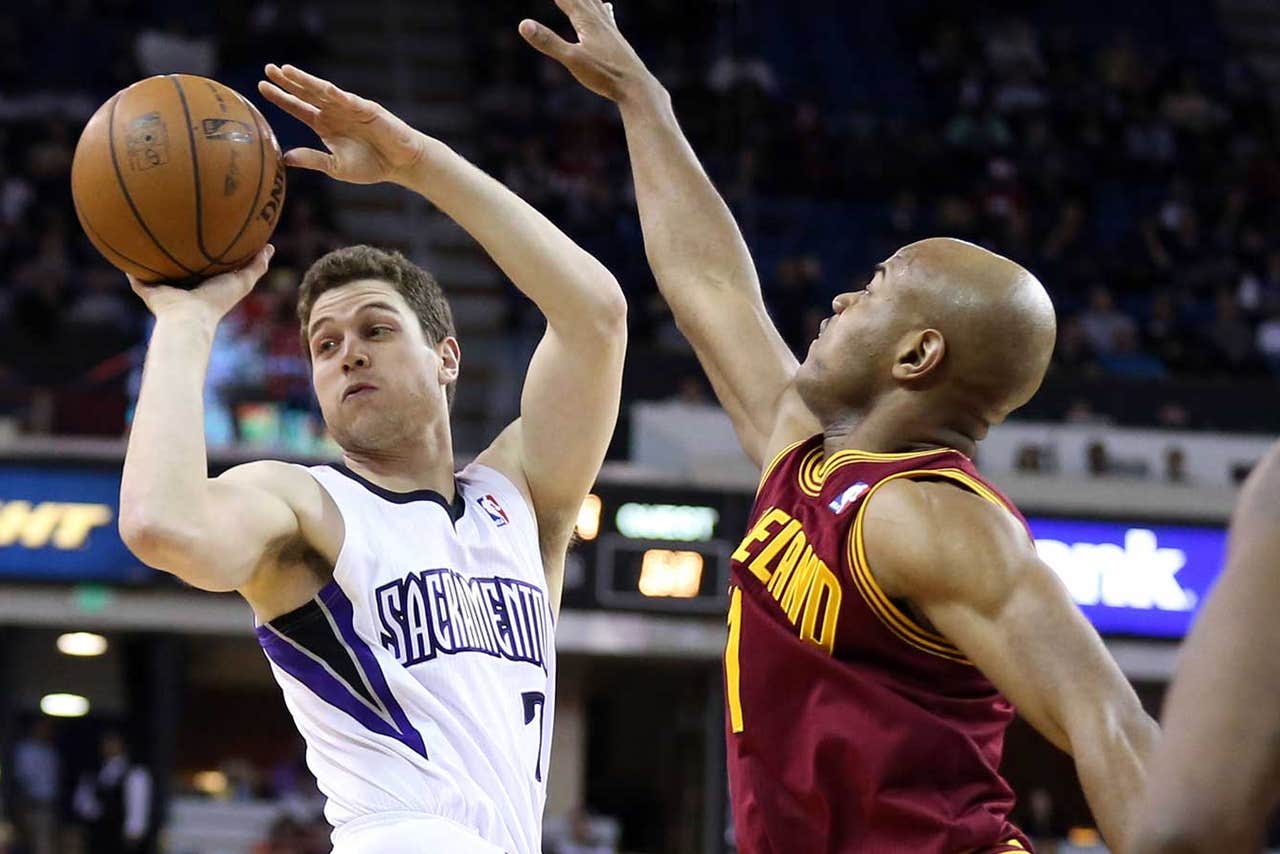 Without a doubt, reports about the Cavaliers' interest in Jimmer Fredette are accurate. But Fredette's interest in the Cavs has yet to be gauged.
Fredette is a third-year guard who has agreed to a buyout with the Kings. The Cavs investigated trading for Fredette both last summer and at the trading deadline last week, sources said. Now that Fredette is available for nothing but money (rarely considered an issue in the NBA), the Cavs' curiosity has been renewed.
But despite the fact Fredette is averaging a career-low 5.9 points, several teams are exploring the idea of signing him. According to sources, the Nuggets and Grizzlies, as well as possibly the Bulls, are said to be intrigued. The Jazz are also considered a likely suitor, as Fredette starred at BYU near Salt Lake City.
He was selected by the Bucks with the No. 10 overall pick in the 2011 draft, then immediately traded to the Kings.
As for the Cavs, Fredette would add a dead-eye shooter with serious range to the backcourt. While his scoring was down, he shot 48 percent from the floor in 41 games with the Kings this season -- including a sizzling 49 percent on 3-pointers.
Where he would get minutes, exactly, may be another matter. The Cavs have won seven of 10 since Mike Brown moved Jarrett Jack into the starting lineup next to Kyrie Irving, and Dion Waiters (hyperextended knee) and C.J. Miles (sprained ankle) are expected back soon.
Rookie Matthew Dellavedova has also been a key contributor off the bench.
Along with those things, Fredette is fairly similar to all the Cavs guards but Miles -- at 6-foot-2 Fredette is more of a combo guard than a true point.
But it sounds as if the Cavs will continue to monitor the Fredette situation, as well as the health and productivity of the guards currently on the team, and then pursue it from there.
Right now, it seems like the idea of Jimmer in Cleveland is a long shot, but if he comes, long shooting is what you can expect.
---