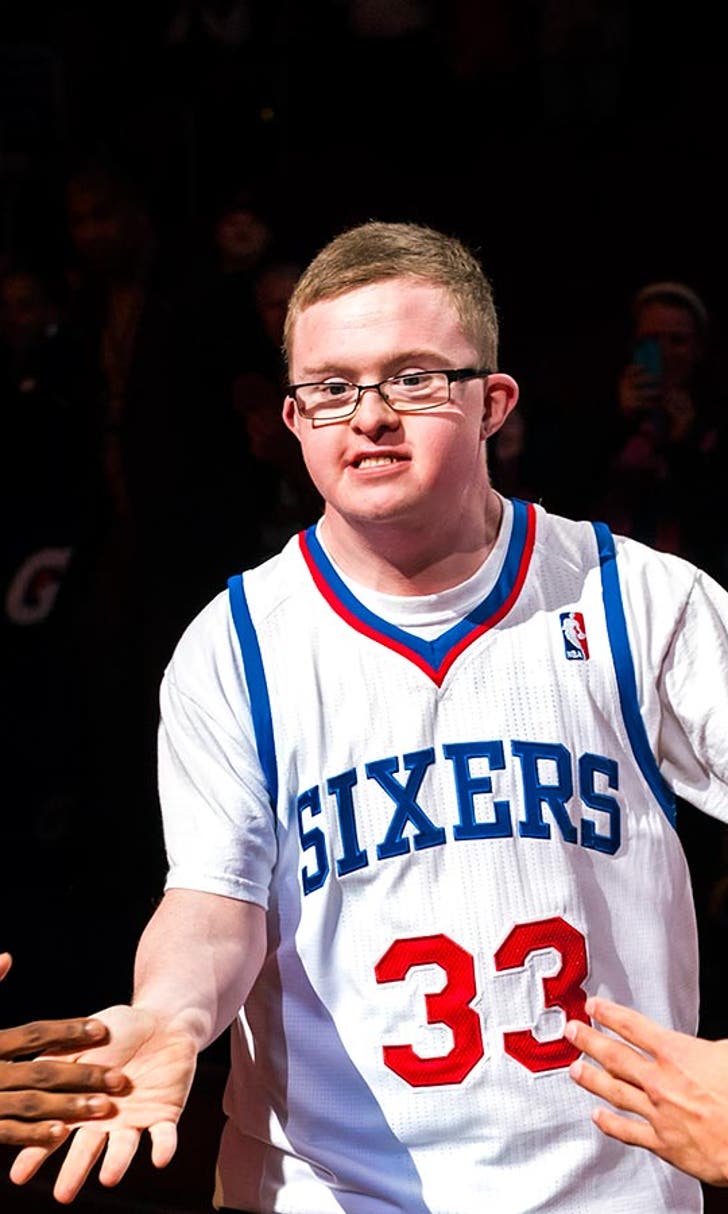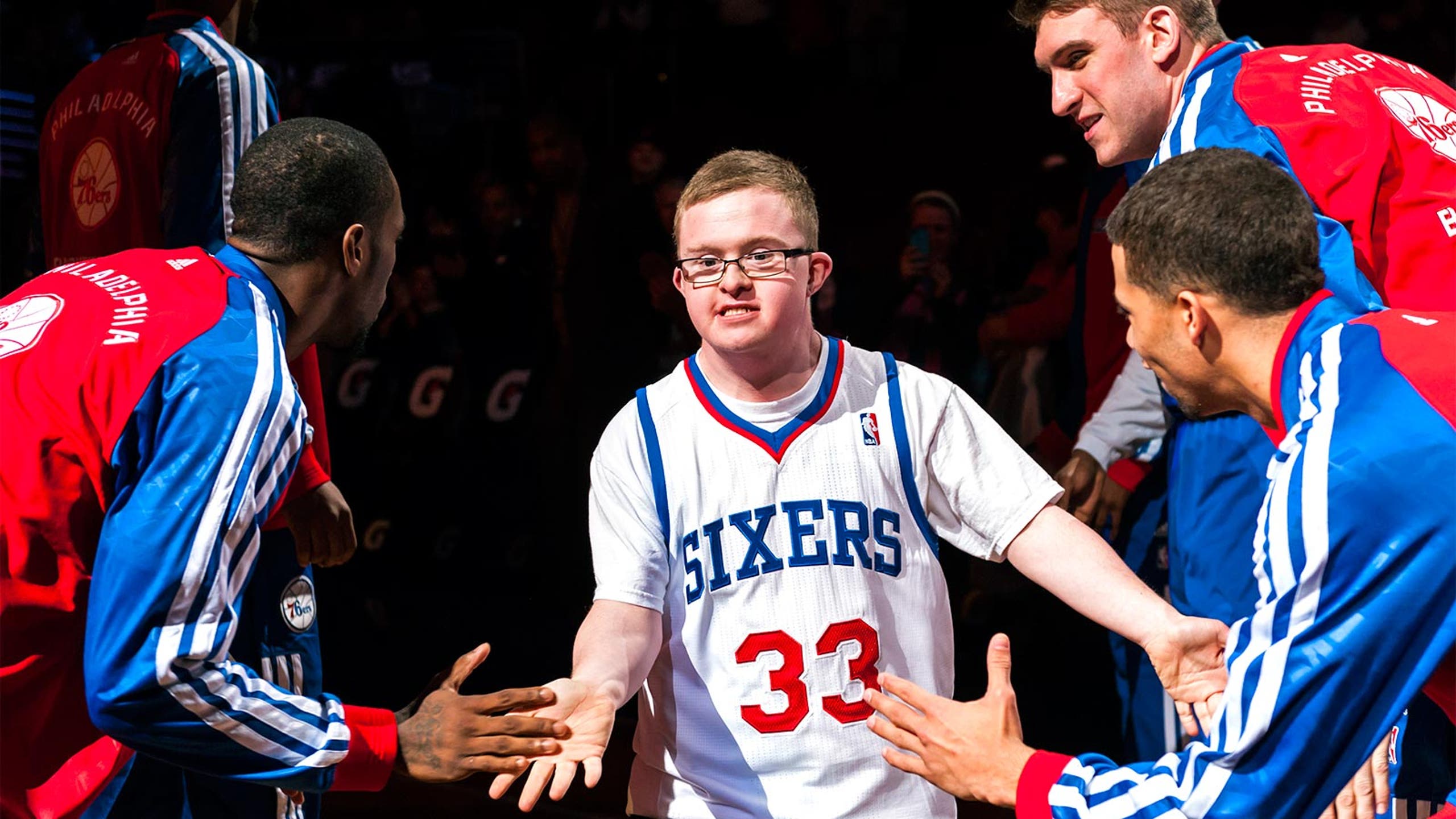 Long-range ace with Down syndrome to play for Globetrotters
BY foxsports • February 27, 2014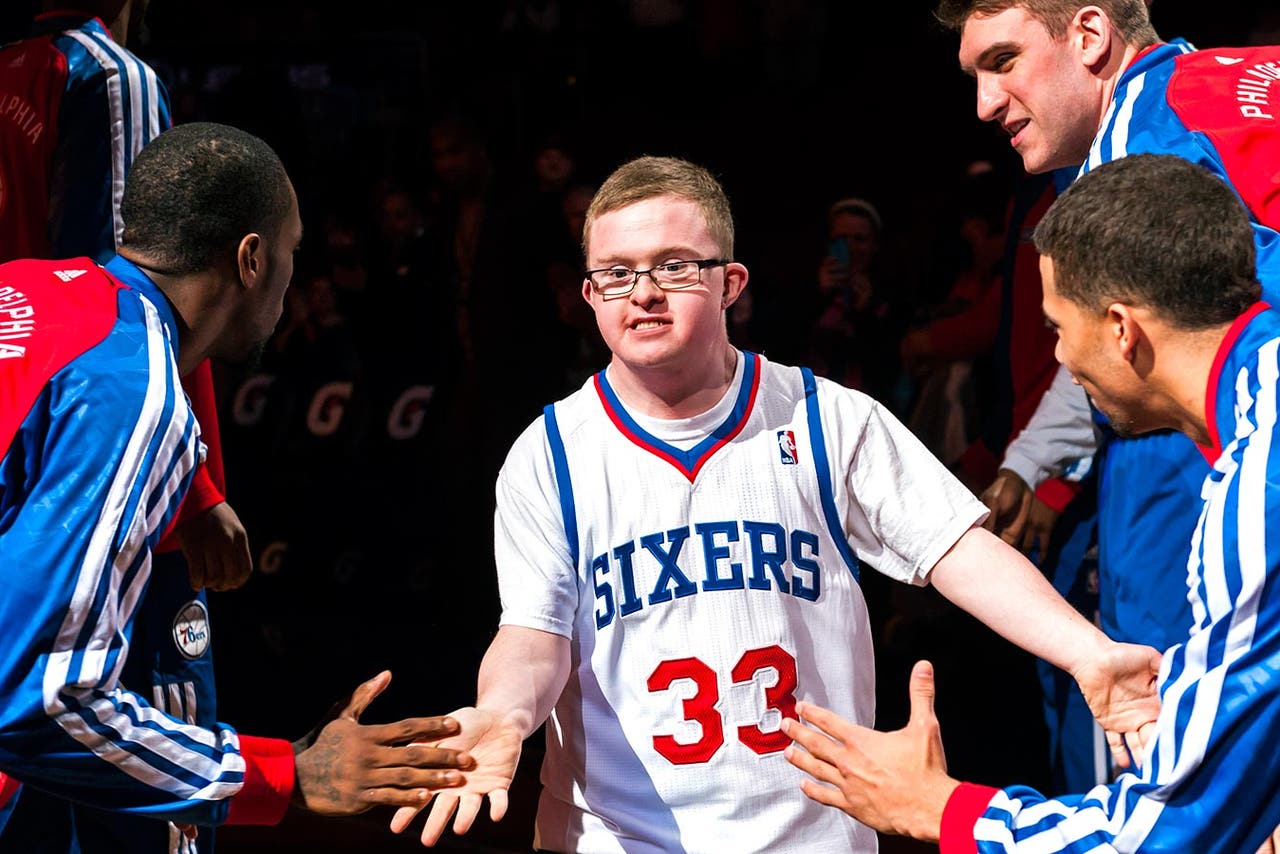 Kevin Grow, a high school senior with Down syndrome who became an Internet hit with his 3-point shooting, will play next month for the Harlem Globetrotters.
And etch his name alongside Wilt Chamberlain in the annals of basketball history.
Grow will suit up for the Globetrotters in the fourth quarter of their March 9 game in Philadelphia. Grow, a devout Globetrotters fan from suburban Philadelphia, was added to the roster Tuesday as their 3-point specialist.
Indeed, Grow signed a ceremonial two-day contract last week with the Philadelphia 76ers. He took part in pregame activities, and received a jersey.
That 1-2 punch makes Grow only the second person to ever play for both the 76ers and Globetrotters, The Stilt being the other.
The 18-year-old Grow spent four years as team manager of the Bensalem High School boys basketball team. He played in two games, hitting four 3-pointers in the final 2 minutes of his second one, and highlights went viral.
---
---