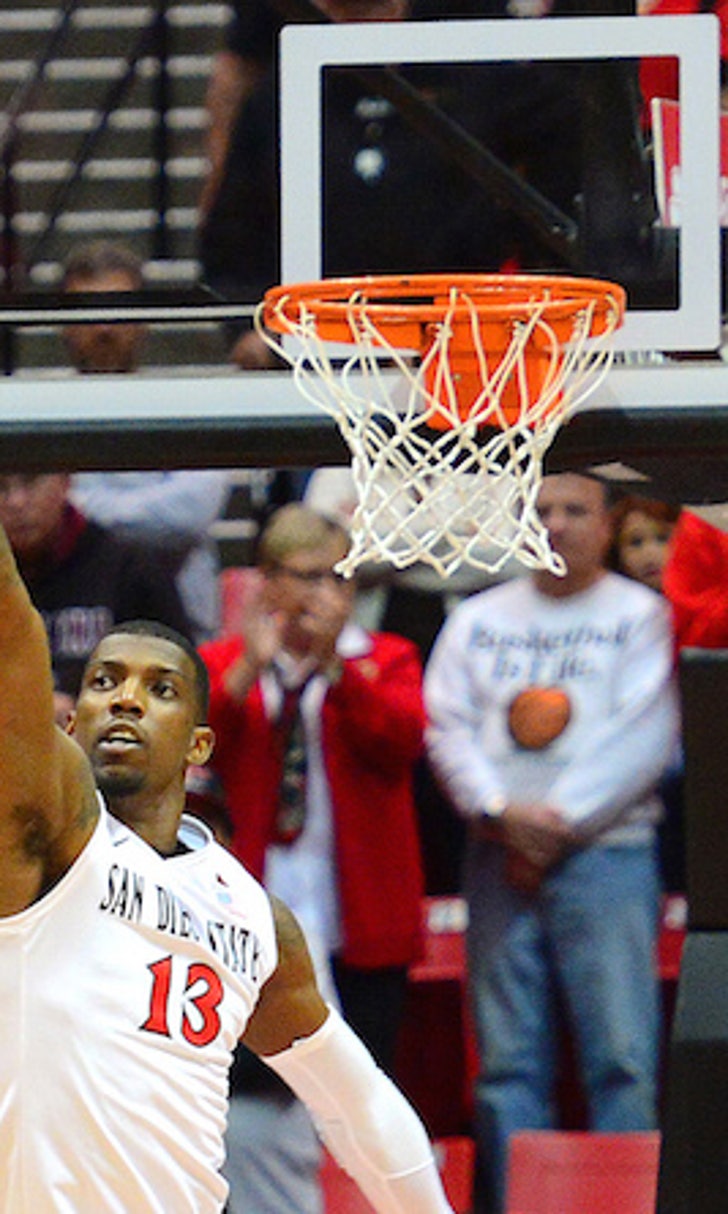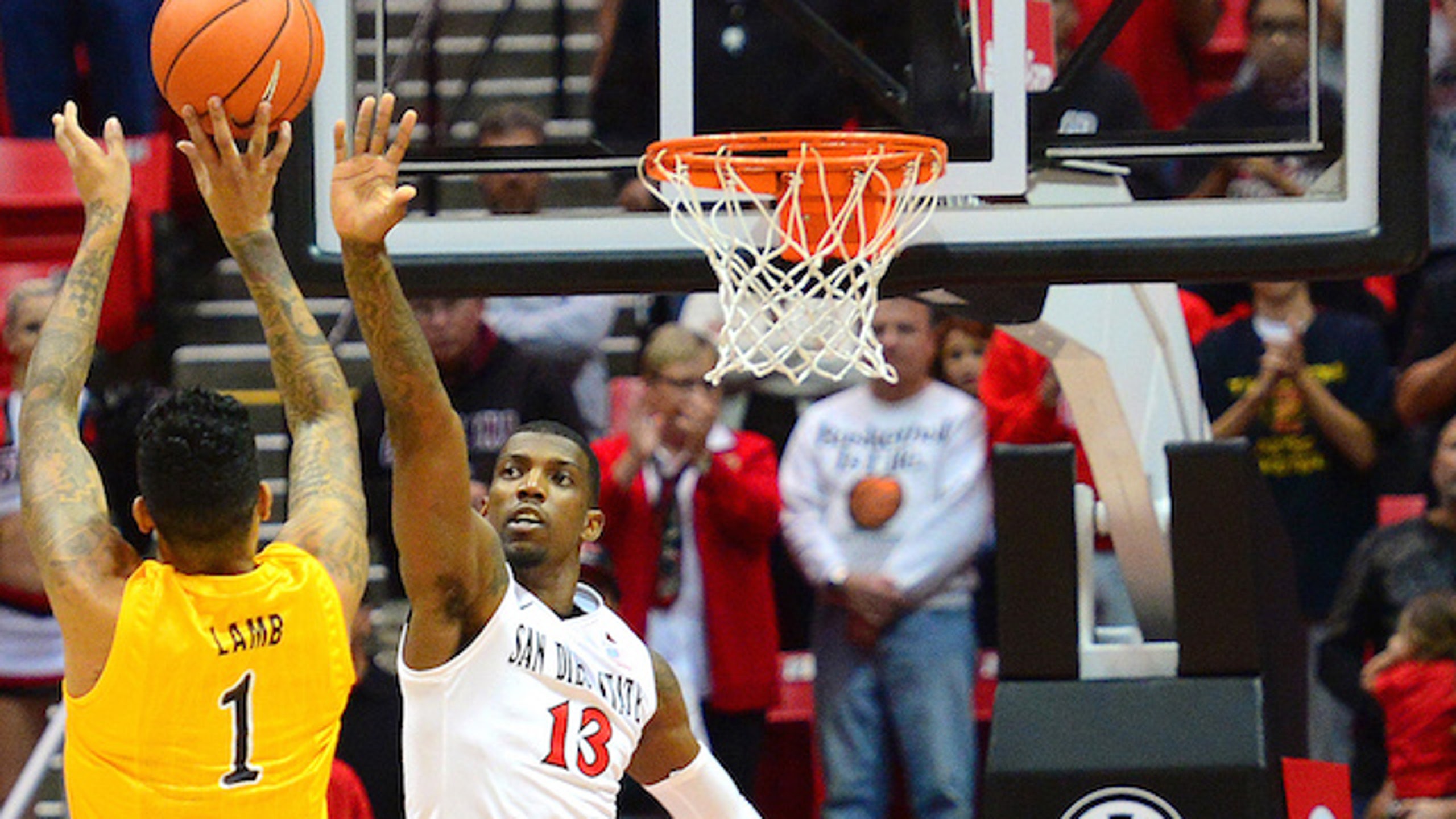 Long Beach State suffers heartbreaking 1 point loss to No. 18 San Diego State
BY foxsports • December 11, 2014
San Diego State might be a role model program of sorts for Long Beach State but there's one thing The Beach is going to need to do if they want to become the same type of mid-major powerhouse: Close out games.
Wednesday night's heartbreaking one-point loss to No. 18 San Diego State at Viejas Arena was a single defensive stop away from being a major statement-making win. The Beach dominated the Aztecs in spurts but dominating a ranked team from whistle-to-whistle is something Long Beach hasn't done yet.
"I thought we played well enough to win in stretches, but not well enough to win down the stretch," said Long Beach State head coach Dan Monson. "We took a couple of tough shots, started trading baskets and fell in love with our offensive end and this is a game when you've got to win with your defense."
The 49ers continue to knock at the door of a breakout season. The win over Kansas State and the Wooden Classic wins over Western Michigan and Xavier have them close. They've handled the manageable part of their brutal non-conference slate but the toughest is yet to come. This game was the third in a series of seven true road games and 10 away from the confines of the Walter Pyramid, four against ranked teams. 
A win over a top-25 team - which would have been the first since 2011 - would have sent them to No. 8 Texas on a much different note. 
"They're top-20 teams and we know they're coming, so we've just got to finish games out," said senior point guard Mike Caffey, who's line 20 points, three rebounds and four assists led The Beach. "We just need to do the little things - box out, get rebounds - just the little things."
It's that simple, he says.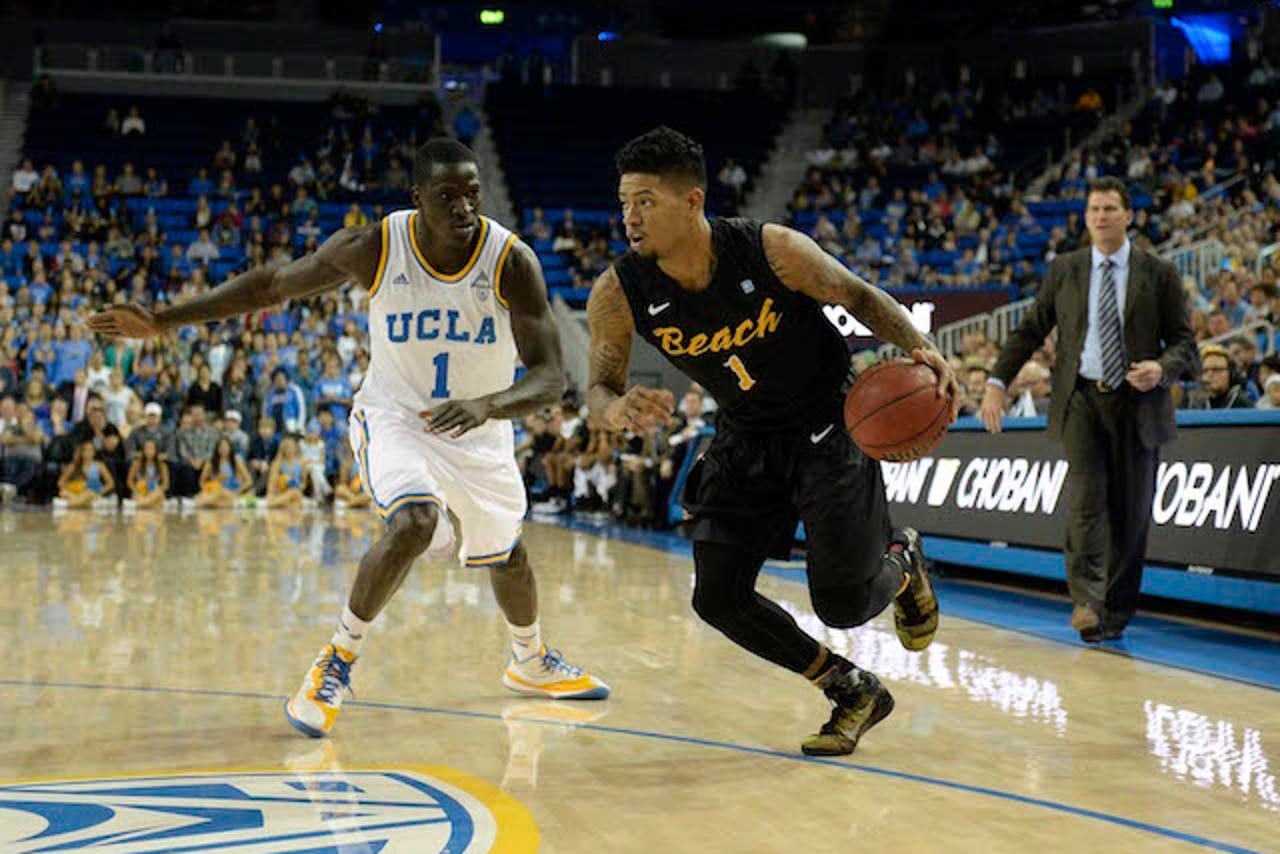 Long Beach State's inconsistent play leads to loss vs. UCLA
San Diego State's tremendous length plays right into the Aztecs' equally tremendous defensive abilities but the 49ers handled it well. They came back from a first-half scoring slump with a 10-2 run to end the half and started the second on two more strong runs. They took 19 points off of 18 turnovers. 
These are the things you do against a team of SDSU's caliber, but you have to do them the entire game. Try this whole game over again, and you might get a different result.
"I think we can beat them," Caffey said. "Put us on a neutral court, maybe in a tournament or something like that and we can beat them."
It wasn't too long ago that San Diego State was in a place similar to the one Long Beach is in right now. A burgeoning program with strong leadership under head coach Steve Fisher and in a conference similar to the Big West. A win over the Aztecs would not have made the 49ers the new Aztecs - you need a few NCAA Tournament wins for that - but what it could have done is help put them on the same path.
"Emulating them would be great," Monson said. "We've got a lot more to gain from this game than they do. We would like to get our program to that level and that's why we want to play them and see where we stack up."
---