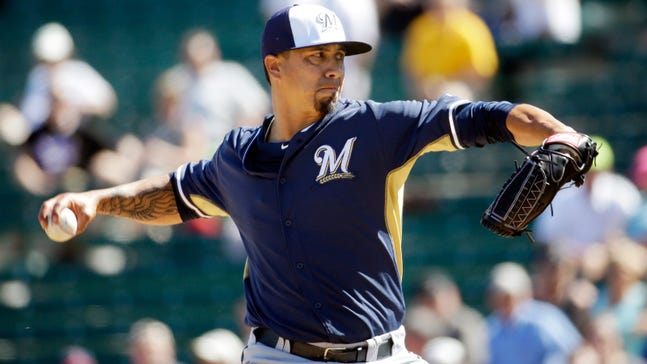 Lohse sharp in Brewers' 3-2 loss to Angels
Published
Mar. 5, 2015 7:19 p.m. ET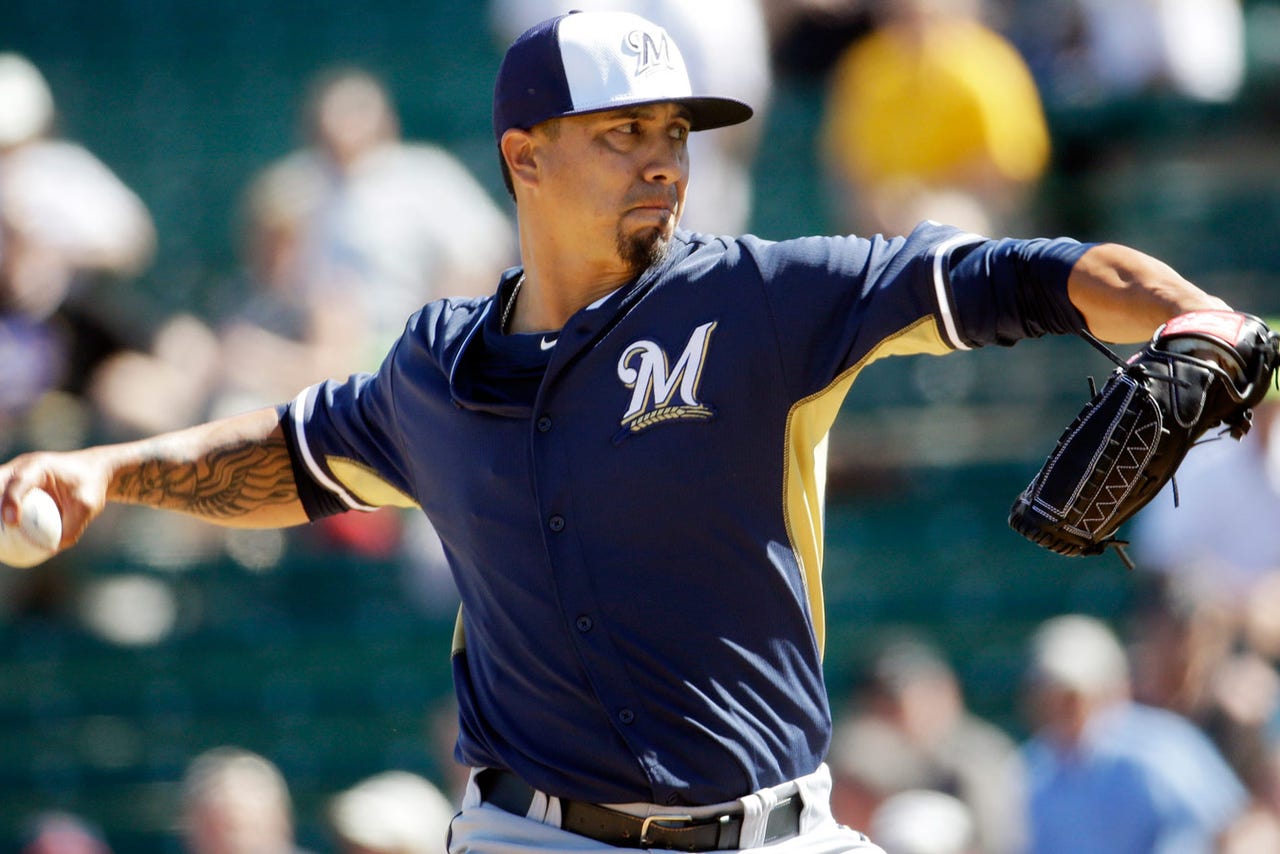 TEMPE, Ariz. (AP) -- Milwaukee ace Kyle Lohse and Los Angeles rotation hopeful Hector Santiago both had solid spring training debuts in the Angels' 3-2 victory over the Brewers on Thursday.
Lohse, 13-9 with a 3.54 ERA last season, allowed one hit and one run with three strikeouts in 2 1-3 innings.
Lohse retired the first six batters he faced. He allowed a leadoff double to C.J. Cron in the third. He later scored on Mike Trout's infield single off reliever Ariel Pena.
"It felt really good," Lohse said. "It was kind of a continuation of what I've been doing in my bullpens and my live (batting practice outings). I was going out and just doing what I normally do: get ahead of guys and try to mix it up."
Santiago struggled early in 2014 and was demoted to the minors. But he recovered to go 6-9 with a 3.75 ERA. He allowed one hit with a walk and a strikeout in two scoreless innings.
"That was intense," Santiago said. "I started breaking a sweat before the first pitch."
Cron had 11 homers and 37 RBIs as a rookie last year and is in line to receive more at-bats this season, along with newcomer Matt Joyce, with Josh Hamilton's status uncertain. Cron went 2 for 2.
"C.J. was on some pitches," Angels manager Mike Scioscia said. "We know what a threat he is on the offensive side. Hopefully, he's going to grow from where he was last year."
Scioscia said he would use Cron against righties and lefties.
"He projects out as a guy who hits against anybody," Scioscia said. "His upside is definitely to be an everyday hitter. He'll get there. It's going to take a little bit of experience. He's made some adjustments."
---