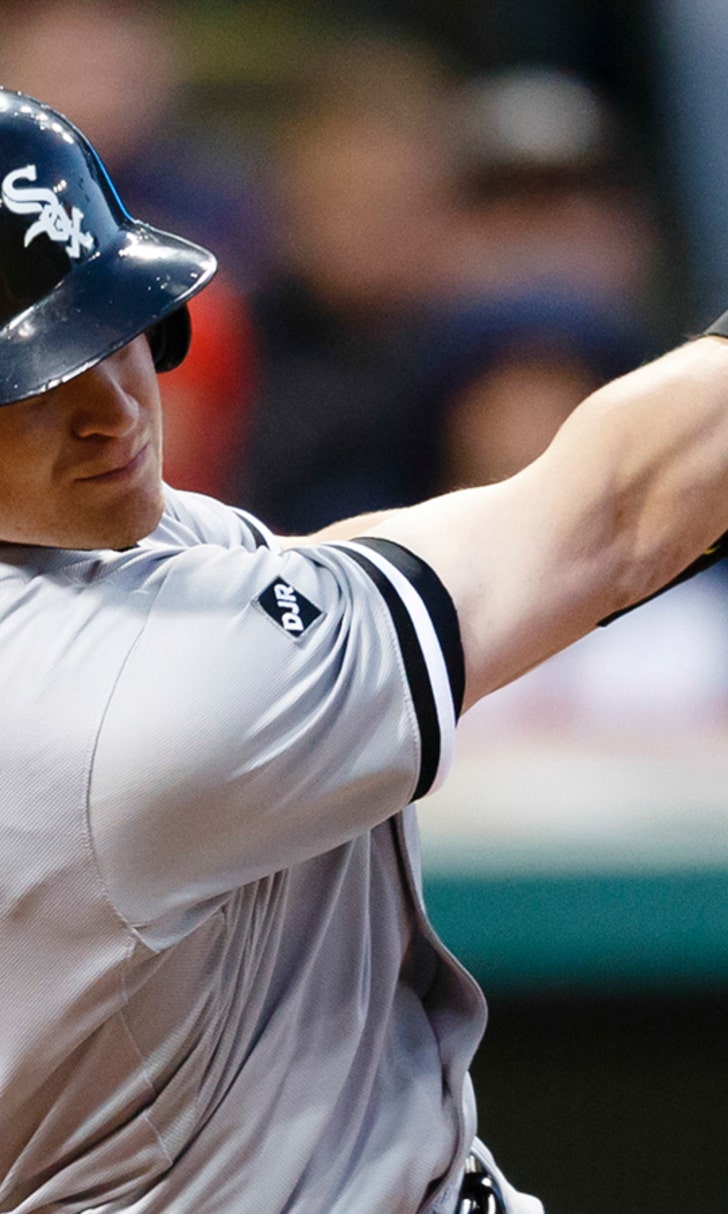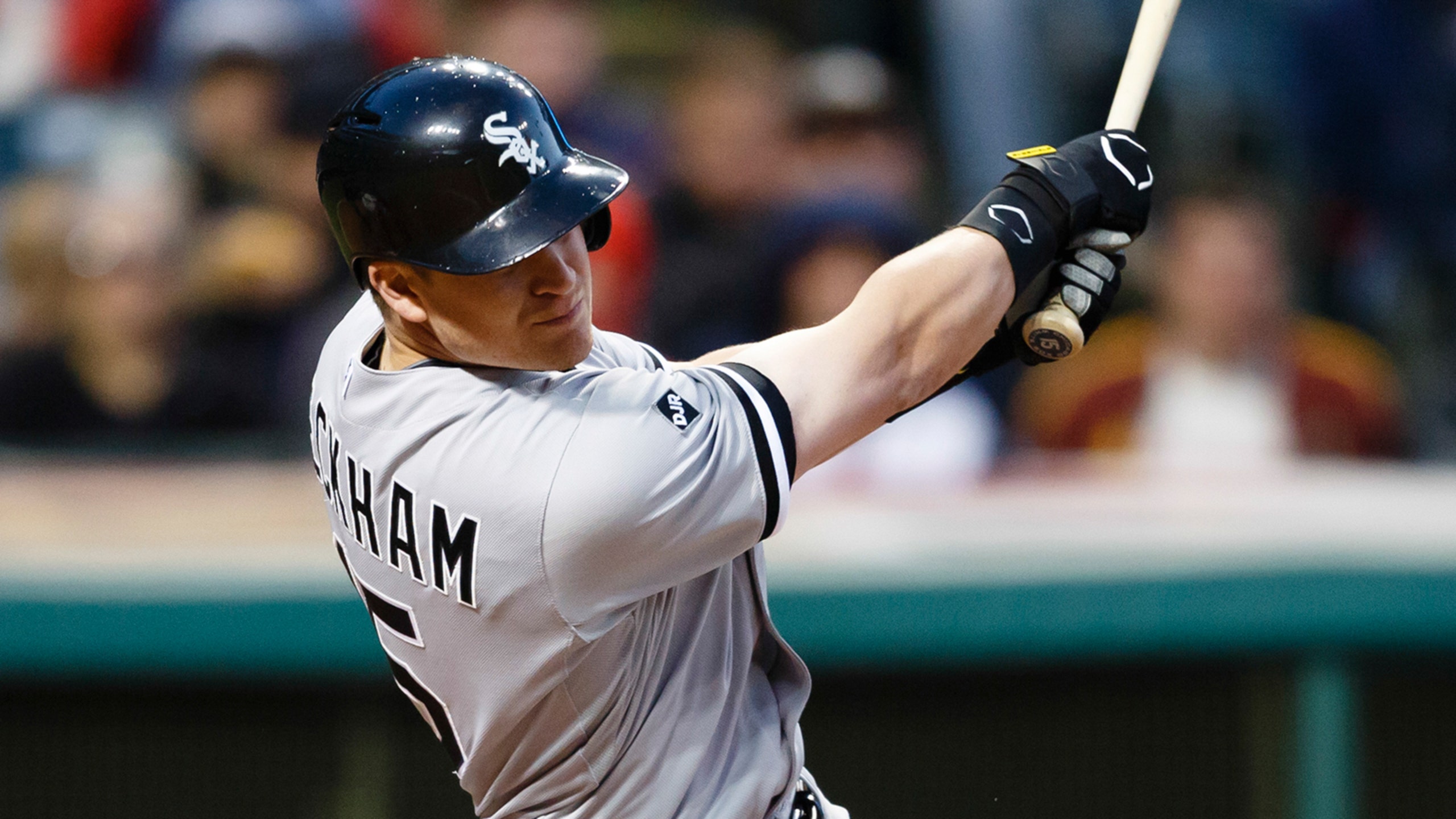 Local product Gordon Beckham receives fresh start with Braves
BY foxsports • February 5, 2016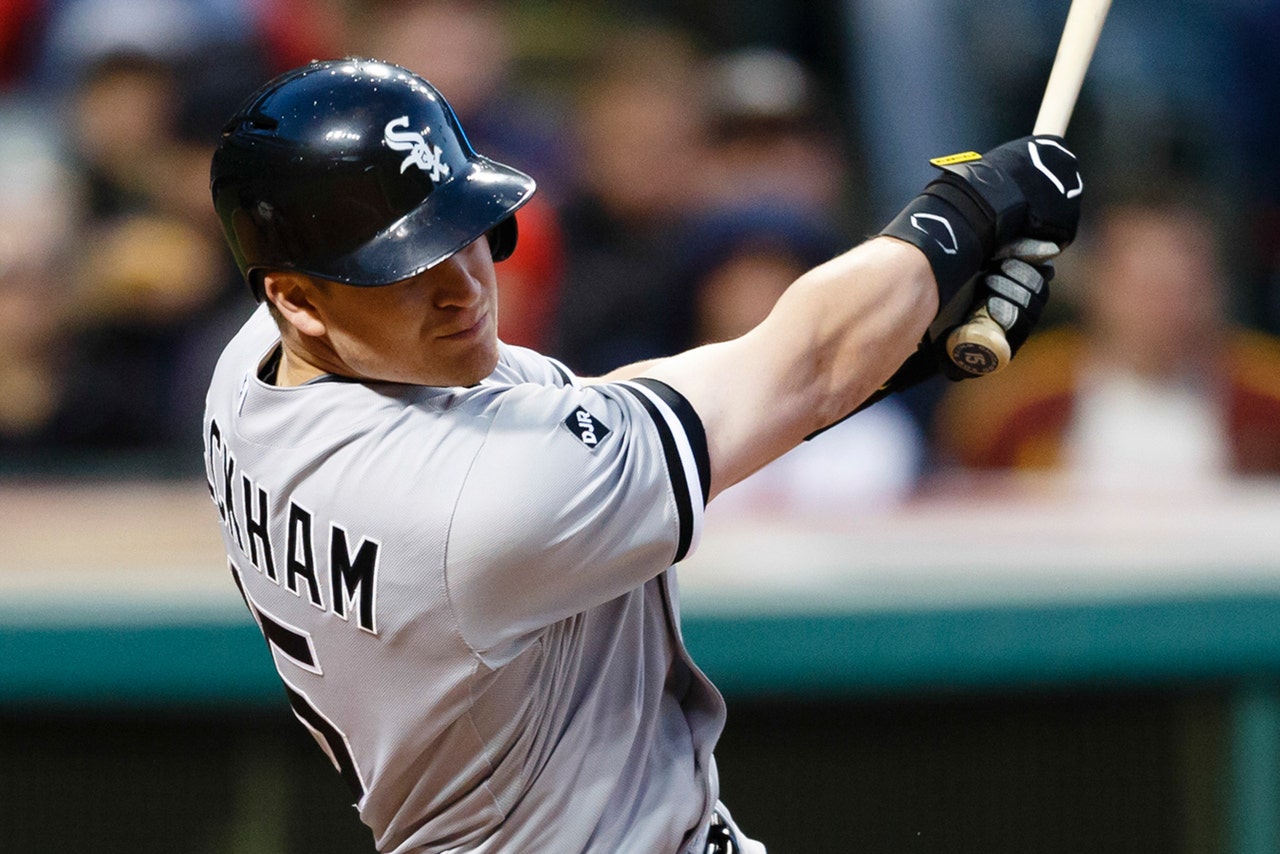 ATLANTA — For a three-week stretch in the summer of 2008, Gordon Beckham could have run for office in Georgia. As David Perno, Beckham's coach at the University of Georgia, said in the middle of the program's postseason run, "Gordon's got it all. It's all there. He's the best I've ever seen."
Perno's comments addressed Beckham's merits in terms of the top player in Georgia baseball history — stock that skyrocketed as the Bulldogs blitzed their way to the College World Series final thanks to their shortstop's record-breaking junior season — but, in that moment, Beckham was on top of the college baseball world.
Nearly eight years later, Beckham returns home fighting for MLB survival.
"I did really well at Georgia and I was comfortable there. No. 1, a new jersey is huge for me. I've wanted to kind of get a new start somewhere," Beckham said at Braves FanFest, "and what better way to resurrect my career than in my hometown?"
Beckham's narrative is commonplace in the majors: The first-round pick who plateaued. The White Sox drafted him at No. 8 overall that summer, projecting him to be a player who could contribute almost immediately for the parent club. And, at least for a while, they were correct.
Beckham spent a grand total of 59 games in the minors before tearing up MLB pitching as a rookie in 2009, posting 2.3 wins above replacement en route to a top-five finish in the AL Rookie of the Year voting. Chicago appeared to have found a cornerstone in the 23-year-old Atlanta native.
Fast forward to 2016 and Beckham's rookie year still boasts his career highs in batting average, on-base percentage, slugging, stolen bases, RBI, walk rate and WAR. His bat fell off dramatically following the '09 campaign. His hitting coach, Greg Walker, who also spent time with Atlanta's coaching staff, attributed the issue to plate discipline. ("He's getting himself out a lot.") Either way, while he still provides value and versatility on the defensive end, Beckham's career trajectory to date has declined from franchise staple to backup utility infielder.
No one understands this more than Beckham himself, who is surprisingly candid about his mid-career struggles.
"Going up there, there was a lot of expectations," Beckham said of Chicago. "I had a great first year and then didn't meet expectations, so that script flips really quick up there."
" ... I just tried to be more than I could be. If I'm trying, I stink. But if I'm just going out and playing the game of baseball, I'm good. I think a lot of the expectation up there got me out of my game. It was always a little bit of baggage."
Beckham finds himself amongst a handful of value pickups Braves general manager John Coppolella found on the free-agent market this offseason. Now 29 years old, Beckham signed a one-year, $1.2 million deal with Atlanta, setting his sights on a dicey third-base situation. He said the organization told him he'd have an opportunity to compete for the job alongside the likes of Adonis Garcia, Kelly Johnson and (possibly) converted outfielder Hector Olivera.
Given his recent replacement-level production with White Sox, Beckham's starting chances appear slim until further notice — and certainly a reflection of the franchise's issues at the hot corner. His career 72 weighted runs created plus will do little to help baseball's lowest-scoring offense, but he was an average to slightly above-average defender at third, second and shortstop last season. Then there's this sliver of optimism: When Beckham did escape those self-proclaimed expectations in Chicago, he posted a quality .268/.328/.429 slash line in 26 games with the Angels.
Beckham will have company, though.
The front office loaded up on infield depth behind pre-spring starters Garcia, Erick Aybar and Jace Peterson, adding veterans Kelly Johnson and Emilio Bonifacio to the 40-man roster. Light-hitting middle infielder Daniel Castro, who played in 33 games for Atlanta last season, will also be in camp.
"My goal is to be playing third base every day. That's what they told me I have the opportunity to do. We'll go into spring and see what happens. But if that doesn't work out then I'll probably just be going all over the place and playing all the infield positions, which I can do."
Homecomings have their challenges, and times have changed since the last time Beckham suited up for a hometown team.
The former All-American saw a chance for a career revival this offseason, though, and, as luck would have it, very few franchises were capable of offering better odds in a position battle than the Braves. The reset button, particularly considering its location, was a welcome sight.
---
---