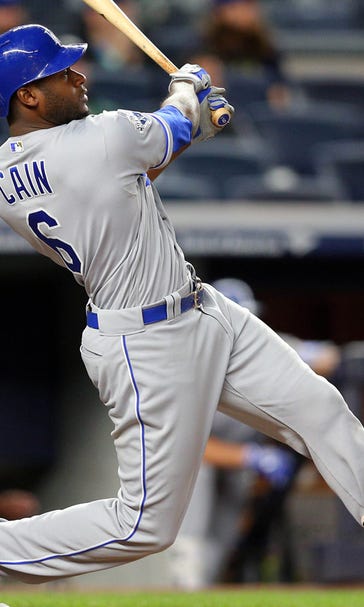 LoCain delivers home run show, but Royals fall 10-7 to Yankees
May 10, 2016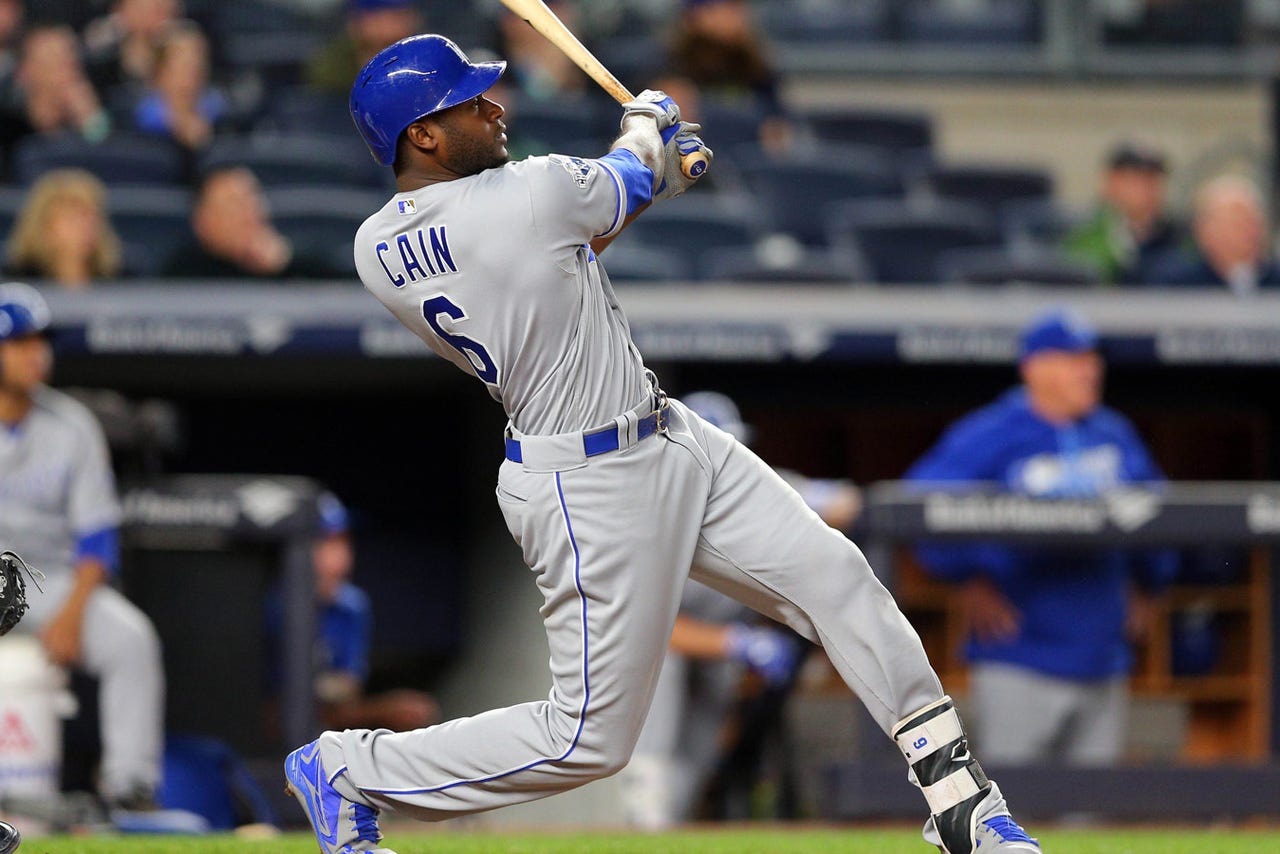 NEW YORK -- Lorenzo Cain circled the bases three times at Yankee Stadium, driving in five runs and matching the feats of George Brett and Bo Jackson at the old ballpark across the street.
Not even that was enough to get the Kansas City Royals a win.
Brett Gardner doubled home the tiebreaking run off Kelvin Herrera in the eighth inning, Brian McCann added a two-run double off the fence in right-center and New York beat the reeling Royals 10-7 on Tuesday night.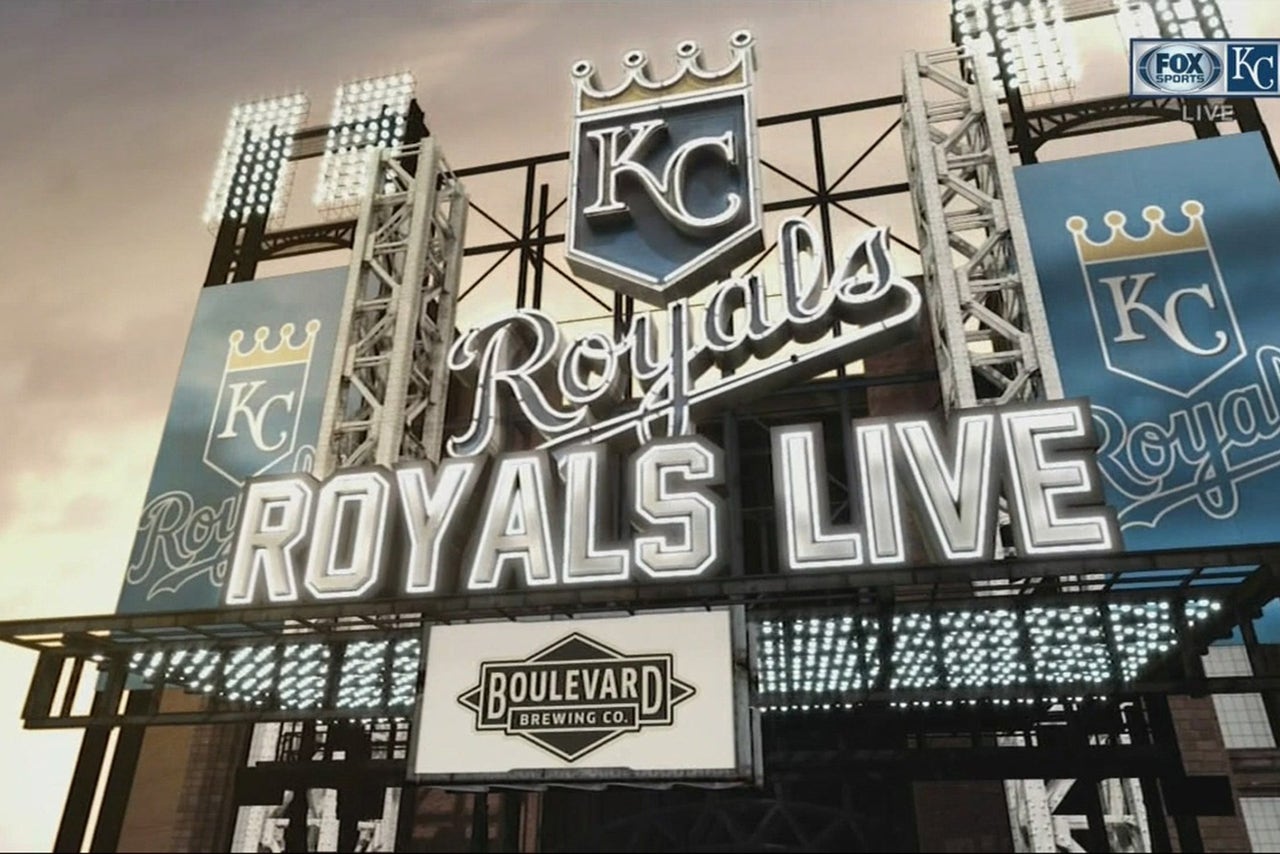 Watch the Royals Live pregame and postgame shows before and after every Kansas City Royals game on FOX Sports Kansas City.

"I had a good night," Cain said, "but at the end of the day we lost."
Kansas City rallied from deficits of 1-0, 5-3 and 7-6 but wasted leads of 2-1, 3-2 and 6-5. The World Series champions have lost 11 of 14, dropping two games under .500 at 15-17.
"We're just not getting many breaks right now, but you make your own breaks," manager Ned Yost said. "Not anything good happening for us for the most part."
Cheslor Cuthbert hit his second big league homer for the Royals, who have hit six home runs in the first two games of the series.
But Gold Glove shortstop Alcides Escobar allowed Ben Gamel's grounder to bounce off his glove for an error with one out in the eighth, and Gardner followed with a drive to left-center off Herrera (0-1) for an 8-7 lead. Starlin Castro was hit by a pitch, and McCann hit a two-run double off the fence in right-center.
Aroldis Chapman, who returned from a 29-game domestic violence suspension on Monday, followed with a hitless ninth for his first Yankees save.
"When we lose, we lose as a team," Yost said. "We don't point fingers at the starting pitchers. We don't point fingers at the offense. We do it as a team. Sooner or later, it's going to break for us, and when it does we'll get on a nice little run."
Cain hit an opposite-field solo homer to right in the third and a three-run drive to left-center above the Royals bullpen in the fifth, both off starter Masahiro Tanaka. Cain added a tying opposite-field homer off Andrew Miller (2-0) leading off the eighth and became the seventh Royals player to hit three homers in a regular-season game. Brett and John Mayberry did it twice, and Brett also accomplished the feat against the Yankees in the 1978 AL Championship Series.
Coming in, Cain had not hit an opposite-field home run since 2014, according to Fangraphs. He tied his high for RBIs, set against the Yankees on May 15 last year, but with a chance to hit his fourth homer, he popped out against Chapman for the final out.
"You start to see our offense starting to come around more," Yost said.
Royals starter Kris Medlen, who lost his previous three starts, was pulled with no outs in the third. He allowed four runs, six hits and three walks while throwing 54 pitches, and his ERA rose to 7.77.
"We had an opportunity to take a game, and I didn't help out at all," Medlen said. "Probably the worst stretch I've had in my career, my life maybe."
SORIA'S BALK
Joakim Soria was called for a balk for not coming to a complete stop in the stretch during the seventh inning, moving McCann to second. McCann then scored the tying run on Dustin Ackley's single.
"He just comes set, boom, and goes, and he's trying to stop," Yost said. "The umpires, definitely they've got to be circulating around the crews, 'cause that's three times in two weeks now."
TRAINER'S ROOM
Royals: A day after giving up a career-high five home runs, RHP Chris Young said he will return to Kansas City on Wednesday to have an MRI on his right forearm, which has bothered him since late in spring training. RHP Dillon Gee replaced him as Saturday's scheduled starter against Atlanta. ... LHP Mike Minor, recovering from shoulder surgery last May, made his first rehab start for Double-A Northwest Arkansas and allowed three runs -- two earned -- one hit and four walks while striking out four against Arkansas.
UP NEXT
Michael Pineda (1-3) starts for the Yankees on Wednesday night against Yordano Ventura (2-2). Ventura has an 11.25 ERA in his last two outings, up from 2.35 in his first four.
---
---