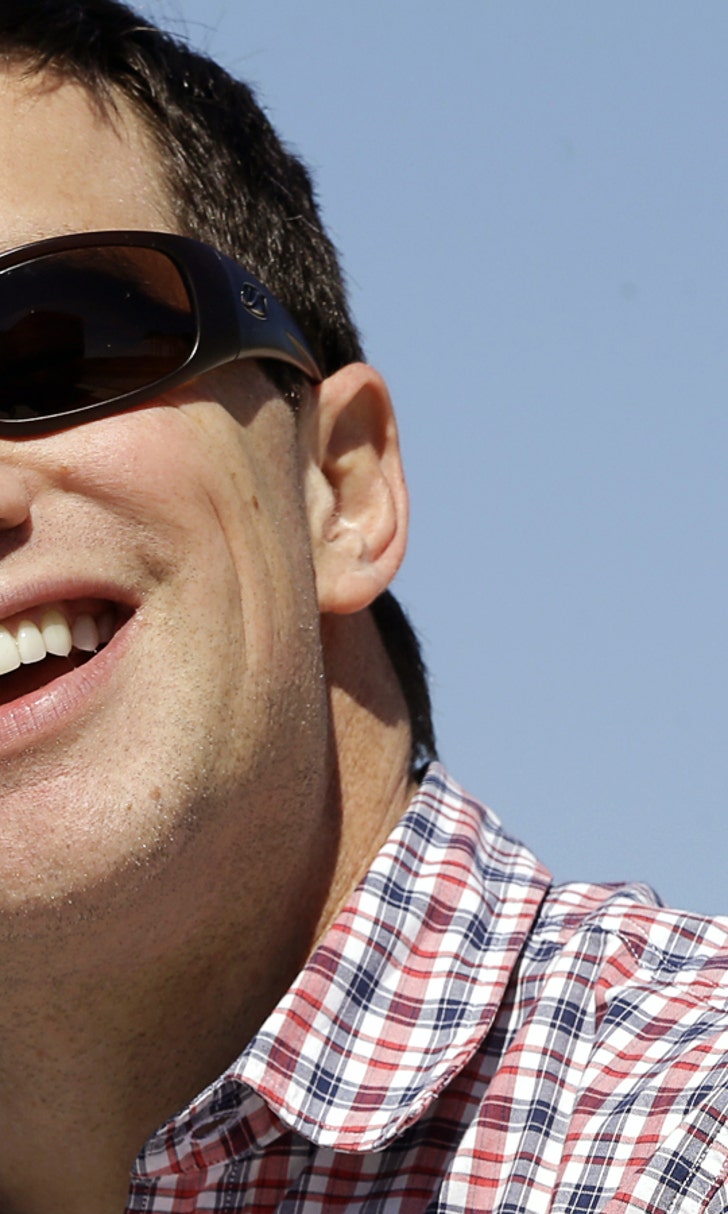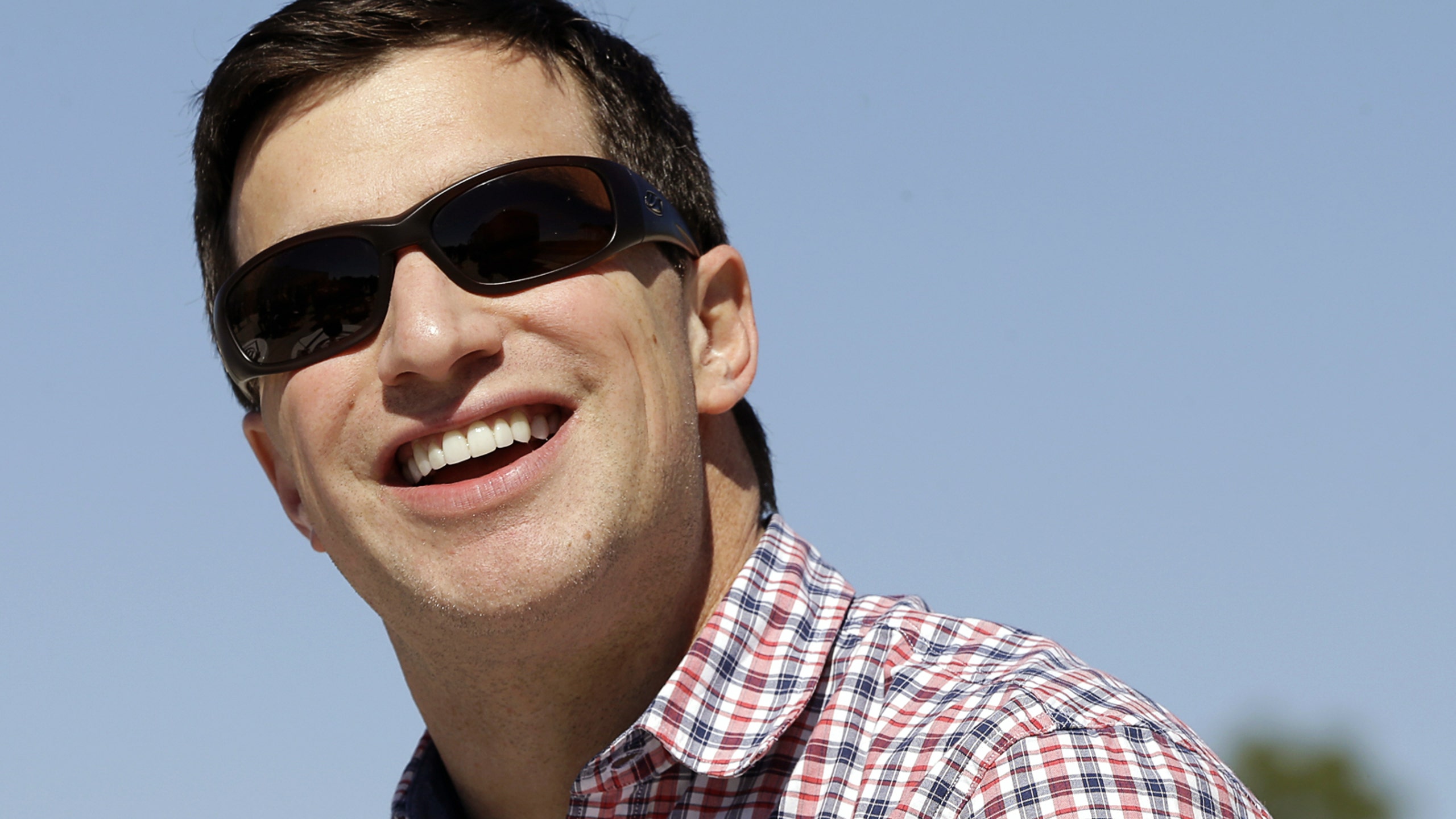 Living in the Dodgers' new world
BY foxsports • December 11, 2014
SAN DIEGO - I think it's safe to say that baseball followers in Southern California have never followed anything quite like this.
In the wake of the Dodgers' involvement in a three-team, eight-player spree that also involved the Marlins and the Angels, Bill Shaikin nailed the bullseye:
What makes all of this so compelling is that trades of this magnitude do not happen with one phone call. Andrew Friedman, the Dodgers' president of baseball operations, and Farhan Zaidi, the general manager, have juggled so many balls over not so many days.

There is no Plan A or bust with this new front office. There is Plan A, Plan B and Plan C for every trade on the table, and there is Strategy A, Strategy B and Strategy C depending on how each trade plays out. With the three trades on Wednesday — the Dodgers had not yet made the moves official — Friedman has made 10 trades in 25 days.

--snip--

Baseball never has seen a management team with so much creativity and so much money. The curtain has been raised on a new kind of showtime.    
This is a great point: Rarely has great creativity been accompanied by great creative freedom. To make 10 trades in 25 days ... that's got to be some sort of modern record, right? With more trades almost certainly coming. If you think about it, a creative mind with creative freedom should theoretically be able to turn over an entire roster and improve the team by ... what, maybe five percent? Ten? And then do it again a few months later?
But that sort of thing doesn't happen because there are usually money considerations and always psychological considerations. In fact, you probably wouldn't want to turn over the roster every year because there would be a huge emotional toll on your organization; there's some value in stability, and there's a point of diminishing returns.
I don't believe the Dodgers have found that point yet.
Anyway, let's talk about the players who got officially moved Wednesday night ...
The Angels picked up second baseman Josh Rutledge in a deal with the Rockies. Rutledge has spent nearly his entire professional career in hitter-friendly home ballparks, so you can't take his stats at face value. In nearly a thousand plate appearances in the majors, he's been substantially below average after accounting for park effects. For what it's worth, his defensive numbers are pretty awful. So he seems like a placeholder more than anything. The Angels needed a second baseman because ...
The Dodgers traded lefty pitching prospect Andrew Heaney to the Angels for second baseman Howie Kendrick. The Dodgers needed a second baseman because ...
The Marlins traded pitchers Heaney, Chris Hatcher, outfielder Enrique Hernandez, and catcher Austin Barnes to the Dodgers for second baseman Dee Gordon, starting pitcher Dan Haren, infielder Miguel Rojas, and future considerations.
Got all that? I'm not sure I do yet. Believe it or not, at least one projection actually shows catcher (and second baseman, actually) Barnes as the best player in the entire trade. Which, yes, does seem crazy. Maybe the point is the Marlins gave up a bunch for Gordon and Haren, since Heaney's also a fine prospect and Hatcher pitched well in the majors this year.
The Angels got weaker at second base but added some rotation depth, desperately needed because of their injury issues. Oh, and Kendrick's got just one season left on his contract. So they've turned one year of Kendrick into six-plus years of Heaney (while also saving a few million dollars next season, not that the Angels need to worry about that much).
The Dodgers got better at second base, added some bullpen depth in Hatcher, and lost some rotation depth, but have a new prospect and have already upgraded their rotation by signing Brandon McCarthy.
The Marlins got better at second base and added rotation depth – assuming that Haren doesn't retire, giving up $10 million – at the expense of some good young players. Which might seem crazy and probably is, unless they're committed to competing for a postseason berth in 2015. Which might not really be so crazy, considering how many other National League teams won't be competing. Let's say you pencil in the Dodgers for a slot, and the Nationals, plus whomever wins the Central. That leaves two more, with no obvious Wild Card favorites outside of maybe the Pirates and the Giants (again). I don't think the Marlins are built to win 90 games – like the Cubs, they still seem at least one big bat short – but the winter is young, plus players do often surprise us.
Should the Dodgers' moves surprise us? I'm writing this early Thursday morning. The Dodgers are reportedly close to completing a trade for Jimmy Rollins, who does seem to have another good season in him. They're reportedly close to trading Matt Kemp to the Padres. As things seem to stand now, next spring the Dodgers will have a new second baseman, a new shortstop, a new center fielder (Joc Pederson), and a new (and better) No. 4 starter, with (reportedly) another starting pitcher on the way. This was a team, just in case anybody's forgotten, that won 94 games last season, and might well have won 94 games next season without lifting a finger.
Bully for them, though, and for Andrew Friedman. I, for one, welcome our new Moneyball-with-money overlords.    
---