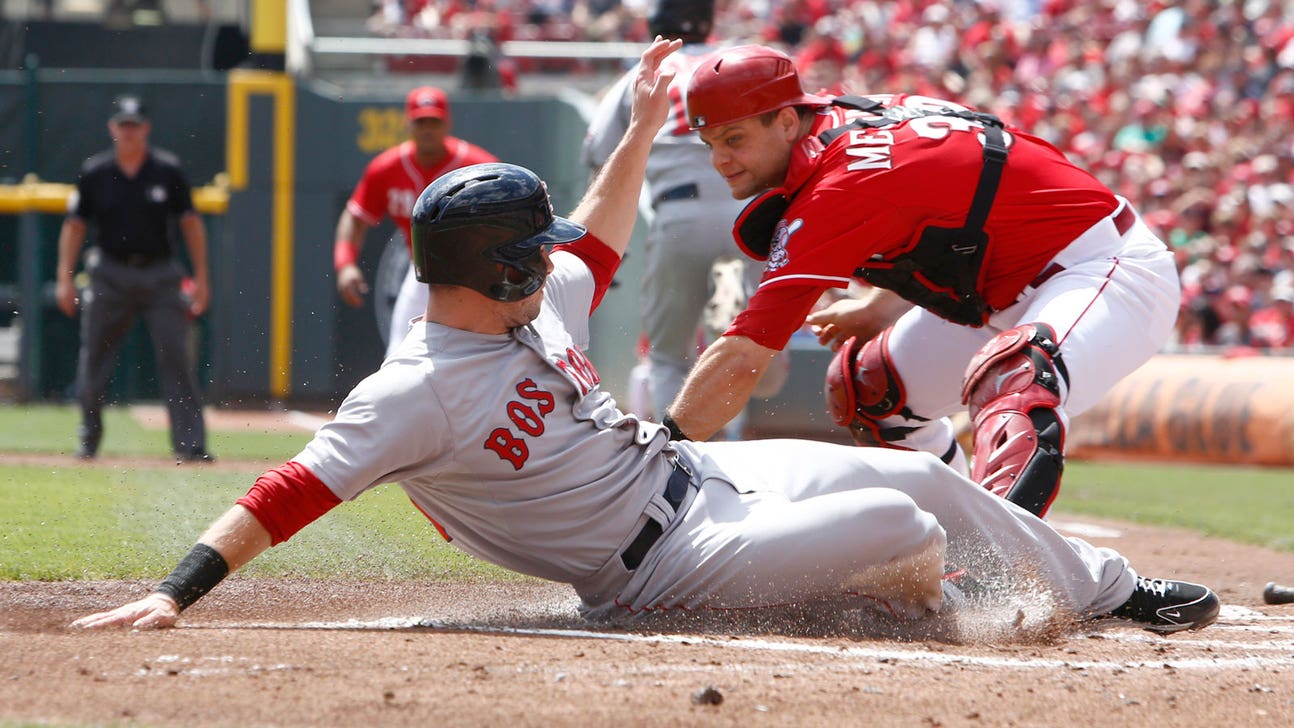 Little things have been costing Reds all season
Published
Aug. 13, 2014 6:35 p.m. ET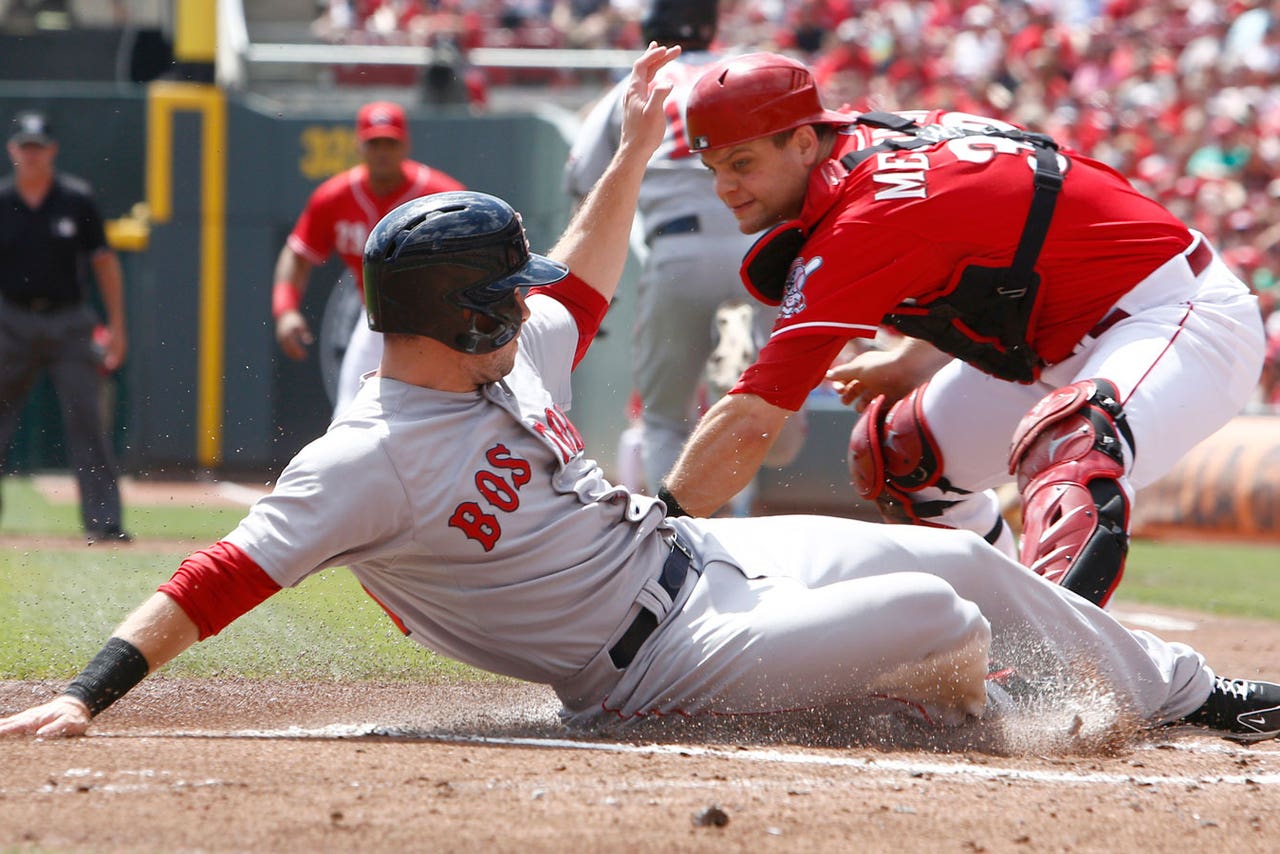 CINCINNATI -- Welcome to the bane of Bryan Price's managerial existence, the one-run baseball game.
The Reds lost to Boston 5-4 on Wednesday afternoon. It was the fourth time they had lost to the Red Sox in four games this season. All four games were decided by one run. It's not just the Red Sox who are frustrating the Reds, however. The last four losses they have suffered have been by one run. The Reds are now 17-28 in one-run games this season.
That is easily the worst record in one-run games in Major League Baseball.
The Reds are now 60-60, in fourth place in the National League Central. Somehow they are only six games behind first place Milwaukee. Somehow they are only three games out of the second wild card spot in the NL. It doesn't take a math genius to figure out that their fortunes would be greater if they were playing just .500 baseball in these games.
"We're just in that two-steps-forward, two-steps-back mode," said Price. "We're not making up any ground and we need to find that whatever it is, that ability to play consistently well enough to win on a regular basis.
"We have to win against everybody. We have to play better baseball."
It's the same tune Price has been singing all season. The Reds simply haven't been good enough, enough of the time. Too often they are in need of getting a dominating performance from their starting pitcher. The starting pitching has delivered on that need often, like Mat Latos allowing one run in seven innings on Tuesday, but when the offense has 37 times failed to produce at least three runs in a game it's taxing all the way around.
The Reds took a 2-0 lead in the first inning Tuesday night and had runners on first and second with no one out against Boston starter Joe Kelly. Kelly found a way to get out of the jam without allowing any further damage. The Red Sox eventually took the lead in the eighth inning on a two-run homer by Yoenis Cespedes off of Jonathan Broxton and won the game 3-2.
Broxton has been outstanding all season. It was just the sixth time in 45 appearances this season Broxton has allowed a run. The two runs allowed in one inning ballooned his ERA to a whopping 1.47.
Some more offense would've been nice.
They got some more offense on Wednesday. Solo homers by Skip Schumaker and Mike Leake gave the Reds a 3-2 lead after four innings. This time it was Leake on mound who let the Red Sox back in front. A one-out double by Brock Holt, a two-out RBI single by Cespedes and then a two-run homer by Mike Napoli put Boston ahead 5-3.
The five runs allowed equaled a season-worst for Leake. He was on the short end of a 2-1 loss against Miami last Friday. Nine of the games he's started this season have ended as one-run games. The Reds are 1-8 in those games.
"I didn't have my best stuff and they came ready to go. That combination is going to get you if you don't make adjustments," said Leake after Wednesday's game. "Anytime you score runs and then go right back to giving them up the next inning is not ideal. Especially when you give up a three-run inning."
The Reds were 27-22 in one-run games last season. In 2012, they were 31-21. They broke even in 2010, going 27-27. Those were three playoff seasons. When teams are winning one-run games, it's a sign that they are executing the little nuances of the game.
Things like hitting the cutoff man properly, which center fielder Billy Hamilton didn't do in the first inning. His mistake ended up costing the Reds a run. Things like getting a sacrifice bunt down with two on and nobody out in the ninth inning of a game in which you trail by one run. Ramon Santiago is second on the team with six sacrifices but he failed to get that done on Wednesday.
There are 42 games left in this season for the Reds. If they harbor any hopes at making a postseason push, well, they know the answer. They've heard it all year.
Follow on Twitter FSOhio_KGoheen
---