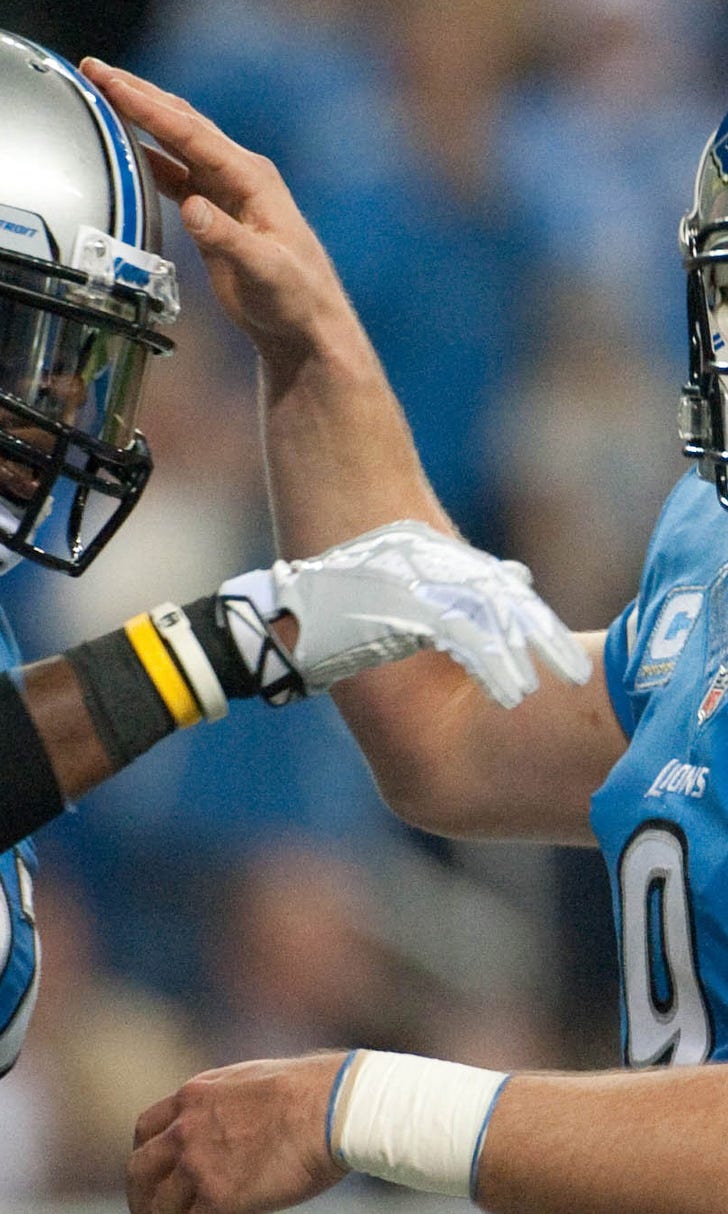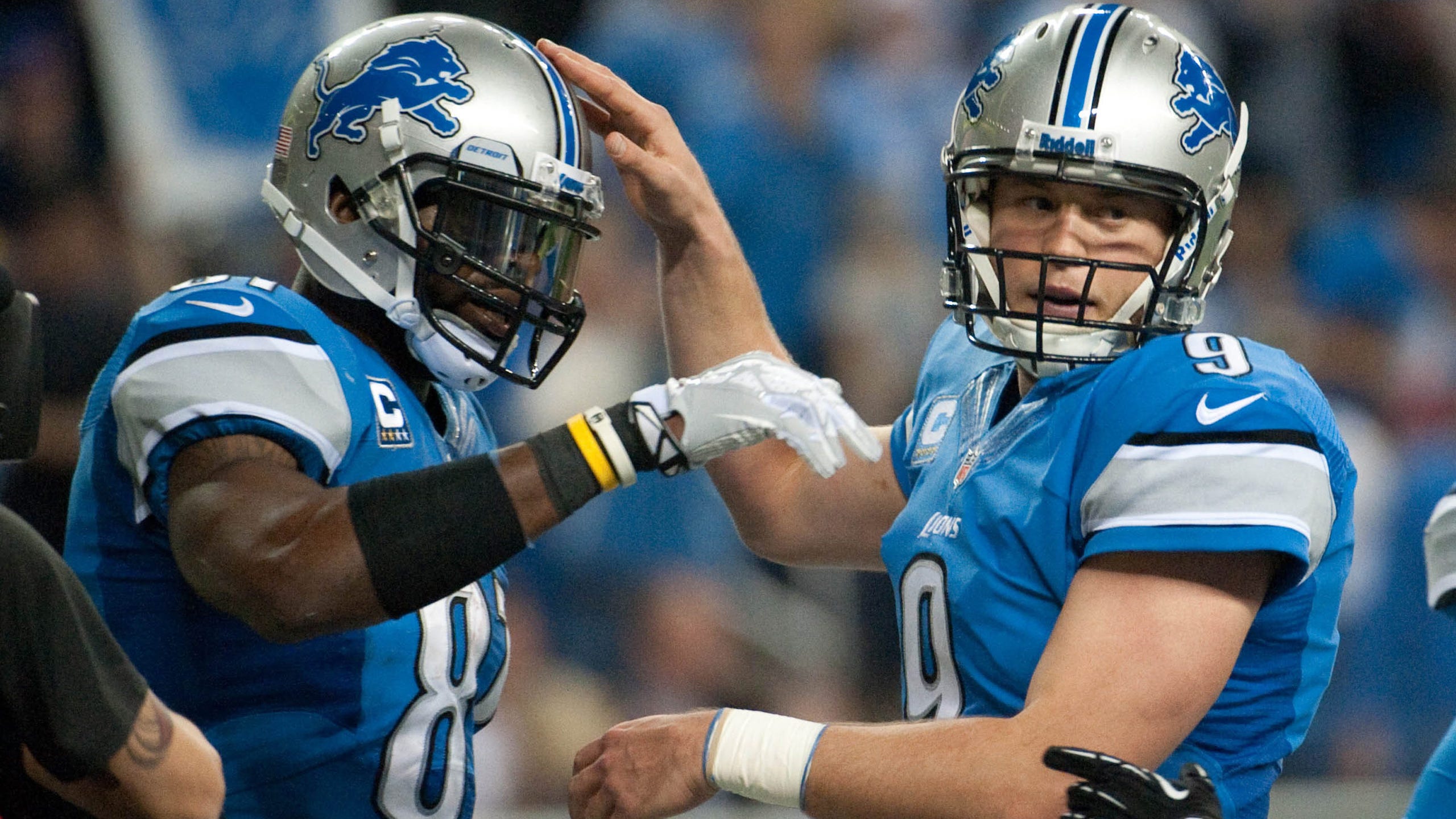 Lions training camp preview: Offense
BY foxsports • July 25, 2014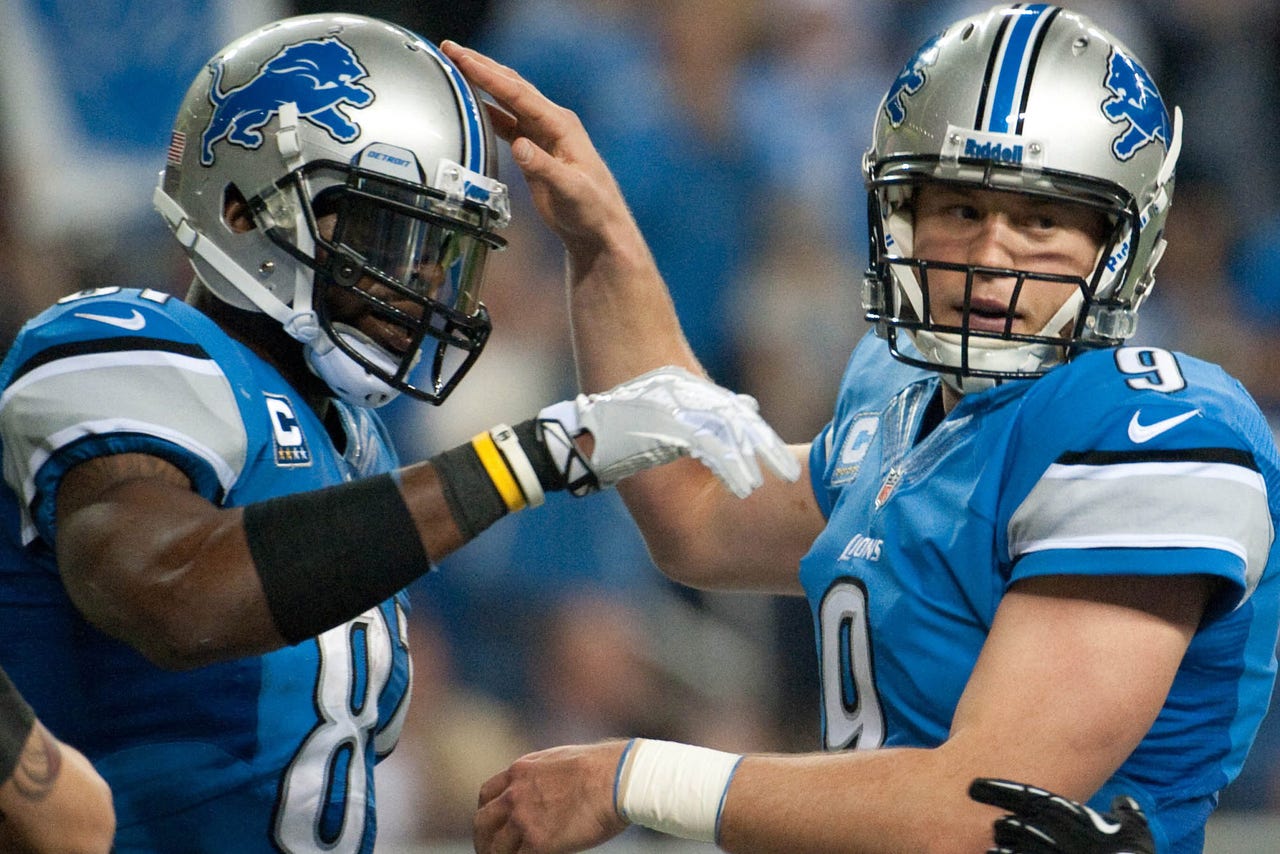 With the Detroit Lions opening training camp Monday, here are three storylines to follow with the offense:
FIRST DOWN
Joe Lombardi, in his first stint as a coordinator in the NFL, has so many toys to play with in this potentially high-powered unit.
How do you spread it around and make sure everybody is satisfied and doesn't become the odd-man out?
It's a good problem to have, but it will be interesting to see how the Lions try to take advantage of all these weapons. Much of the onus will be on quarterback Matthew Stafford, who needs to bounce back from his -- and the team's -- collapse during the second half of the season.
Calvin Johnson remains the main attraction, but the Lions have added free-agent receiver Golden Tate and rookie tight end Eric Ebron to the mix. The cast of offensive threats also includes running backs Reggie Bush and Joique Bell, receiver Ryan Broyles (if he's recovered from surgery for a torn Achilles' tendon) and even veteran tight end Brandon Pettigrew (if he can hang on to the ball consistently), along with red-zone threat Joseph Fauria.
What's more, there's been talk of a significant role for No. 3 running back Theo Riddick. Backup quarterback Dan Orlovsky went so far as to predict Riddick, a sixth-round draft pick last year out of Notre Dame, will catch 50 passes out of the backfield.
It's hard to believe there will be that many balls to go around barring injuries to some of the primary stars.
But it goes to show just how many options there really are in this offense.
SECOND DOWN
A year ago, the biggest concern offensively going into training camp was the offense line, which was undergoing a significant makeover.
That turned out to be much ado about nothing because the line quickly developed into one of the team's greatest strengths.
But can they do it again?
Center Dominic Raiola had a major resurgence, but he's still nearing the end of his career. Was that just one last gasp for Raiola, who is entering his 14th year in the league, or does he have some more left in the tank?
Left guard Rob Sims didn't grade out as well last season, according to Pro Football Focus, perhaps an indication that he's slipping as he enters his ninth year.
Right guard Larry Warford, a third-round draft pick, far exceeded expectations as a rookie, but he has to prove that wasn't just an overachievement; that's who he really is.
Right tackle LaAdrian Waddle came out of nowhere as an undrafted rookie to become a starter. He also has to show that wasn't just an aberration while holding off veteran Corey Hilliard for the first-team job.
And then there's left tackle Riley Reiff, a first-round pick two years ago, who did a solid job protecting Stafford's blind side. The pressure remains on Reiff to contain the league's top pass-rushers on a weekly basis.
The assumption is that the Lions now have one of the better offensive lines in the NFL, but some unexpected performances are going to have to be at least duplicated for that to be the case again.
THIRD DOWN
Competitions for the final roster spots are always one of the more intriguing aspects of the preseason.
For the Lions, the battle for the last couple receiver jobs appear to be up for grabs.
Jeremy Ross, the team's return specialist, made a statement with his offseason performance that he deserves strong consideration for a greater role offensively.
Often-injured Patrick Edwards has gotten a lot of praise during training camp in recent years, but he hasn't been able to turn that into much success when it counts, even during exhibition games.
Corey Fuller, a sixth-round draft pick in 2013, had a year on the practice squad to try to add more strength. He's 6-foot-2 with good speed and could be ready to compete for a job.
Kevin Ogletree, who caught 13 passes in 12 games last season, impressed Lombardi during the offseason practices.
The Lions also used a sixth-round draft pick this year on Notre Dame's TJ Jones, who won't be available for the start of camp because of a shoulder injury but could return soon.
And then there's Kris Durham, who should be much more capable of filling the No. 4 or 5 receiver role effectively than trying to be the No. 2 or 3 guy like he had to last year.
EXTRA POINTS
--- The Lions signed former Pittsburgh Steelers/Chicago Bears punter Drew Butler Friday and released safety Gabe Lynn. The extra punter in training camp will take some of the workload off of starter Sam Martin.
---
---