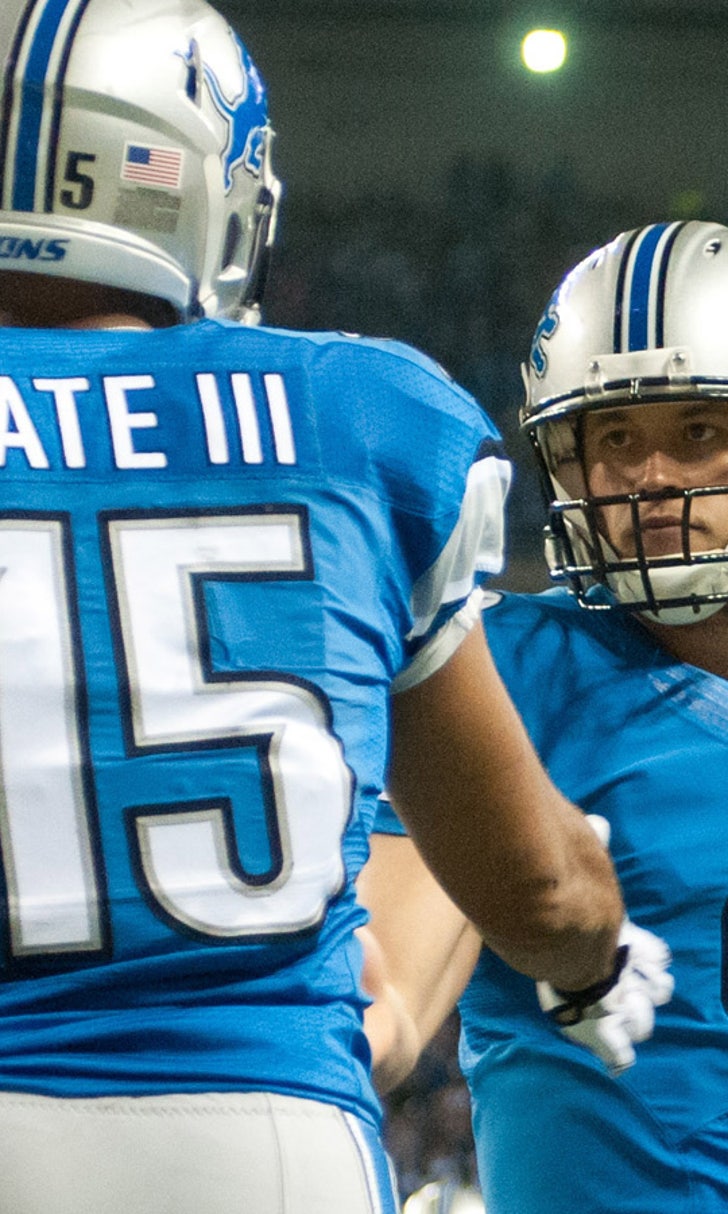 Lions preseason broadcast team for FSD: Burleson, Rubick & Shepard
BY foxsports • July 30, 2015
FOX Sports Detroit is thrilled to announce our preseason Detroit Lions broadcast team: former National Football League wide receiver Nate Burleson; former NFL tight end Rob Rubick; and play-by-play announcer, reporter and host Matt Shepard.
Burleson's 11-year NFL career included four seasons with the Detroit Lions (2010-13). He was the first player to return three punts for 90+ yards and is the Seattle Seahawks' record-holder for punt return yards in a playoff game (84). He also played for the Minnesota Vikings.
Rubick, who was a 12th-round pick by the Detroit Lions in 1982, played in 88 games, had four touchdowns, 44 receptions and one carry. Previously, he served as the Detroit Lions studio analyst on the Detroit Sports Report and later on Lions Live on FSD. In 2010, he became the color commentator for preseason games on the Detroit Lions Television Network.
Shepard, a sports reporter and host for FOX Sports Detroit, is also the host of the morning show on sports radio WDFN. Previously, he has done college hockey play-by-play, MHSAA championships (football and basketball) play-by-play, and fill-in play-by-play for the Detroit Pistons. He's also served as the play-by-play announcer for Detroit Lions preseason games and as the host of The Ford Lions Report during the regular season on the Detroit Lions Television Network.
The trio will broadcast three preseason games on FOX2 (WJBK): Aug. 13 vs. New York Jets, Aug. 20 at Washington Redskins and Sept. 3 vs. Buffalo Bills.
"All of us at FOX Sports Detroit are excited to welcome this trio of Nate, Rob and Matt to our Lions broadcasting team," said Greg Hammaren, senior vice president and general manager of FOX Sports Detroit. "We've had the pleasure of working with Rob and Matt for a number of our other live events, and think Nate will bring his unique perspective as a former wide receiver and energy to enhance our show."
---
---