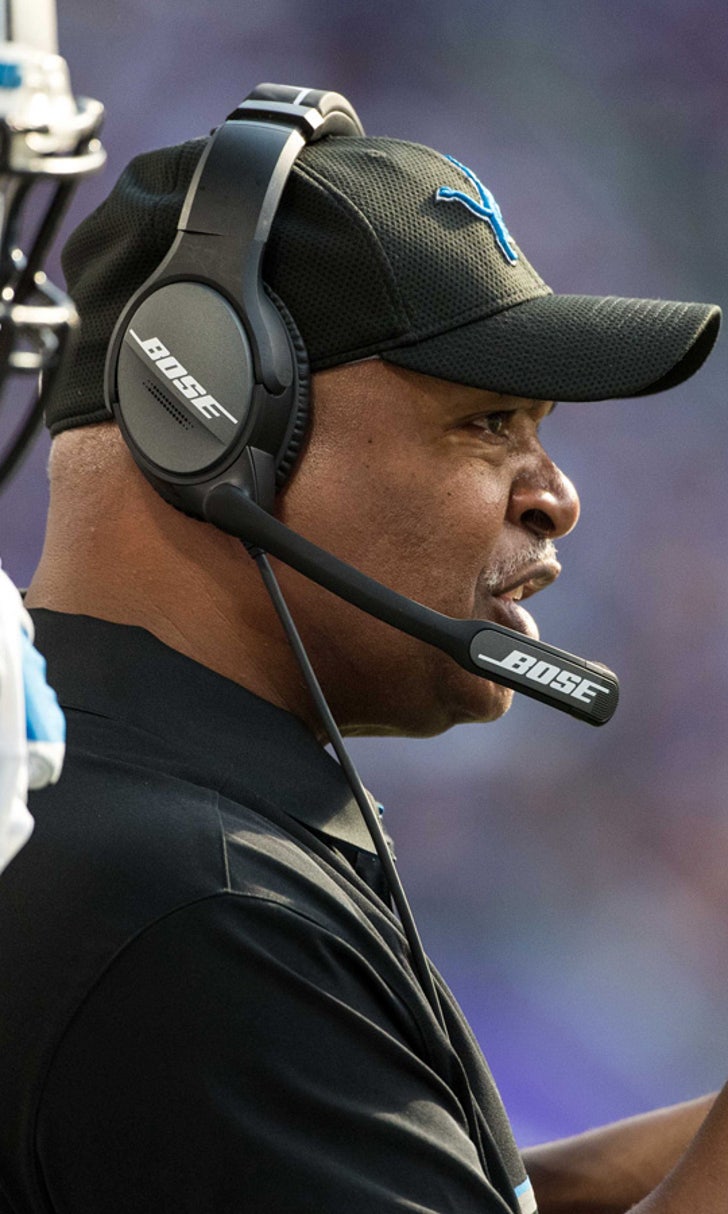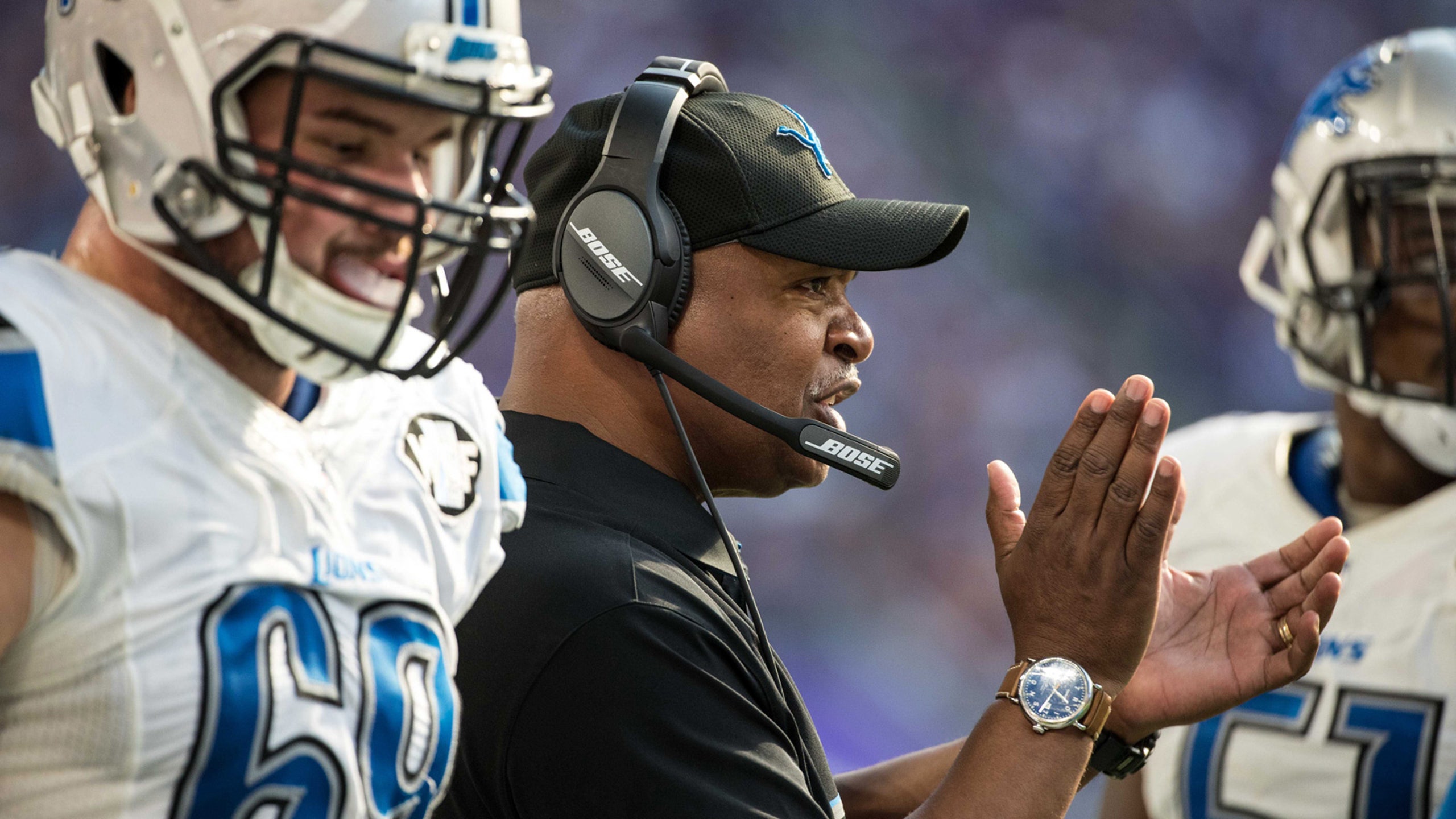 Lions hope to extend Jacksonville's takeaway drought
BY foxsports • November 18, 2016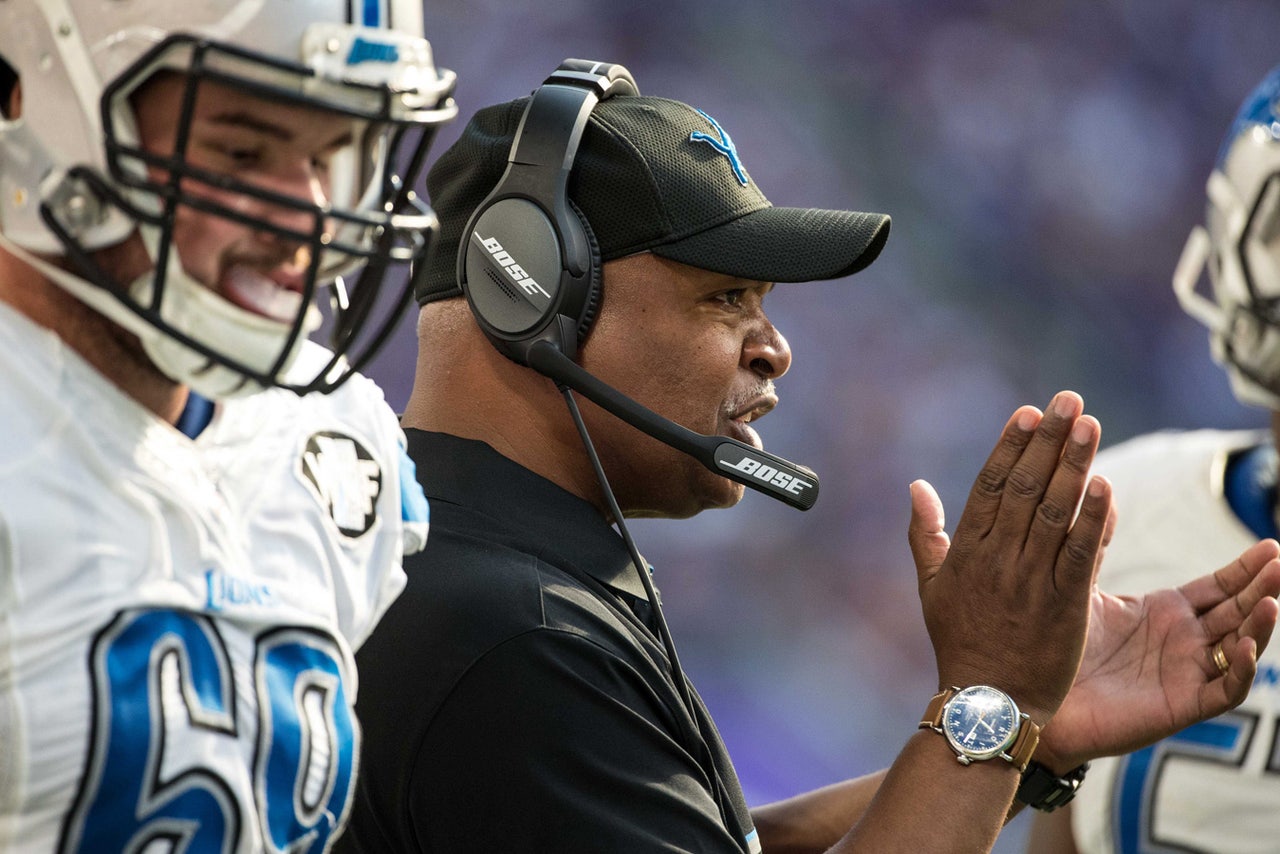 DETROIT (AP) -- The Detroit Lions have taken good care of the ball this season, and now they're going up against a team that hasn't forced a turnover in a month and a half.
Matthew Stafford isn't letting his guard down.
"Turnovers are a funny thing in this league," the Detroit quarterback said. "Sometimes you don't have them for a while, sometimes they come in bunches."
The Jacksonville Jaguars are certainly hoping their turnover margin evens out a bit down the stretch.
They'll enter Sunday's game at Detroit ranked ahead of the Lions in total offense and total defense, but Detroit is tied for first place in the NFC North while Jacksonville is last in the AFC South. The big reason for that is that the Jaguars are last in the NFL in turnover margin at minus-14.
Jacksonville (2-7) hasn't forced a turnover since Yannick Ngakoue intercepted Andrew Luck in a game against Indianapolis on Oct. 2. That was more than 23 quarters ago.
Since then, the Jaguars have gone five games without a takeaway, which is tied for the longest drought since the 1970 merger.
"It has been a point of emphasis and we have to continue to stress it," defensive coordinator Todd Wash said.
The Lions, meanwhile, have lost only one fumble this season, and Stafford has been intercepted just five times.
"There's things that I still have to clean up, but our guys have done a really nice job of fighting for the ball if it's contested, a really nice job of running with proper leverage, and holding on to the ball securely," Stafford said. "All that kind of stuff is key. It's a little bit involved with everybody, it's something that we've focused on and try to be as good as we possibly can with it."
The Lions (5-4) have only forced seven turnovers themselves, but their ability to avoid big mistakes has helped them move into playoff contention despite being ranked 23rd in both total offense and total defense.
Here are a few things to watch when the Lions host the Jaguars on Sunday:
SLOW STARTS
Jacksonville has another dubious streak going. The Jaguars have failed to score a touchdown on their opening possession in the past 23 games, the longest current streak in the NFL. The Jags haven't reached the end zone on their opening drive since Week 2 of the 2015 season against Miami.
Since then, they have 17 punts, three field goals and three turnovers on opening possessions. Blake Bortles has thrown three opening-drive interceptions this season, including one last week against Houston.
TIGHT FINISHES
Every game the Lions have played this season has been decided by seven points or fewer. Detroit has trailed or been tied in the final two minutes of regulation in every game, but Stafford has engineered enough clutch drives at the end to lift the Lions above .500.
INJURIES
Detroit LB DeAndre Levy, who hasn't played since the season opener because of knee issues, was on the practice field this week on a limited basis. It's not clear when he might be able to return to game action.
"It's a sign of progress in terms of where he is just in terms of his rehabilitation and those kinds of things," coach Jim Caldwell said. "We'd be happy to get him back whenever he's back."
The Lions are coming off their open date. In their game two weekends ago, they were missing cornerback Darius Slay because of a hamstring injury, but he's been able to practice fully heading into the Jacksonville game.
HOMECOMING
Jaguars receiver Allen Robinson is a Detroit native who went to high school in nearby Orchard Lake. He said he has some experience playing at Ford Field from high school.
Robinson had 80 catches for 1,400 yards and 14 touchdowns last season -- and says he kept working hard in an effort to build on that.
"For me, it was continuing to challenge myself on some of the weaknesses that I felt like I had, you know, as far as always trying to continue to be a better route runner and trying to be more versatile as far as after the catch and creating separation in my routes," he said. "I would say that my main, main focus coming into this year was for sure my route running."
IMPROVEMENT
The Jaguars have converted only 35 percent of their third downs this season, but they went 10 of 17 last weekend in a loss to Houston.
---
---