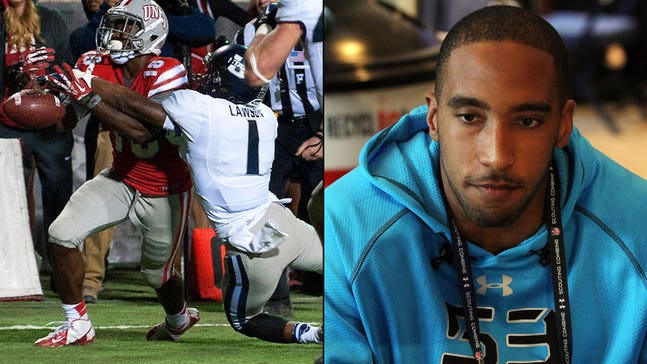 Lions draft CB Nevin Lawson, DE Larry Webster in fourth round
Published
May. 10, 2014 5:02 p.m. ET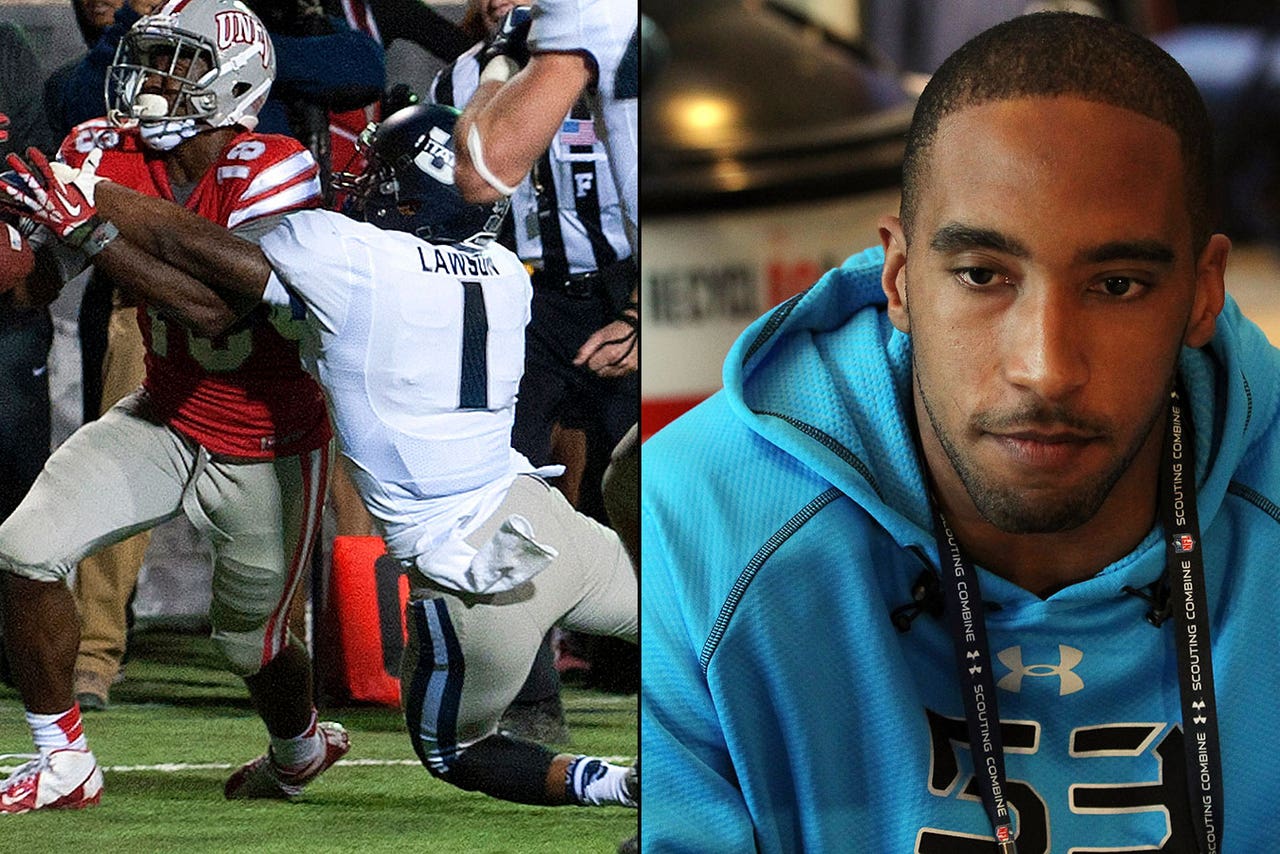 ALLEN PARK, Mich. (AP) -- The Detroit Lions finally tried to help their secondary in the NFL draft.
The Lions took cornerback Nevin Lawson of Utah State in the fourth round Saturday, hoping to shore up an area that seems to lack depth. The secondary is a concern for Detroit, especially given cornerback Chris Houston's injury problems. The Lions used two of their first three picks on offense, taking tight end Eric Ebron, linebacker Kyle Van Noy and center Travis Swanson on the draft's first two days.
Three picks after drafting Lawson on Saturday, Detroit added defensive end Larry Webster of Bloomsburg with another fourth-round pick. Then the Lions took defensive tackle Caraun Reid of Princeton in the fifth round, wide receiver T.J. Jones of Notre Dame in the sixth and kicker Nate Freese of Boston College in the seventh.
Lawson, listed by the Lions at 5-foot-10, was one of the top defensive players in the Mountain West Conference last year, and he was a regular starter during his last three seasons at Utah State.
"My height never bothered me. It's not how big you are, it's how big you play," Lawson said. "I feel I can do everything. I feel I can do blitz, I feel I can tackle, I could play off, I could play press, I could play zone -- whatever I'm asked to do."
The Lions drafted defensive backs Darius Slay, Bill Bentley, Chris Greenwood and Jonte Green in 2012 and 2013, but none of those players started more than five games last season.
Webster spent three years starting on Bloomsburg's college basketball team before giving football a second shot in 2012 at the Division II school. He had 26 sacks over two seasons.
Reid had 20 sacks as a college player, and he also blocked seven kicks. He is the first Princeton player drafted in the fifth round or higher since Washington took kicker Charlie Gogolak sixth overall in 1966. He played in the 2014 Senior Bowl, becoming the first Ivy Leaguer to do that since 1980.
"Senior Bowl was amazing," he said. "I love competing, and especially being able to be in a place where you're competing against people who might doubt your abilities. That drove me far more than I've ever been driven in my life. People who doubt who I was, because of, sort of me coming from a small school."
Although the Lions began Saturday with a defensive focus, they did add Jones, the godson of former Notre Dame star Raghib "Rocket" Ismail.
Freese will have a chance to replace David Akers as Detroit's kicker. Freese made all 20 of his field goal attempts last season at Boston College.
-- Click here to listen to Nevin Lawson's telephone interview with the Detroit media.
-- Click here to listen to Larry Webster's telephone interview with the Detroit media.
-- Click here to listen to Caraun Reid's telephone interview with the Detroit media.
-- Click here to listen to TJ Jones's telephone interview with the Detroit media.
---