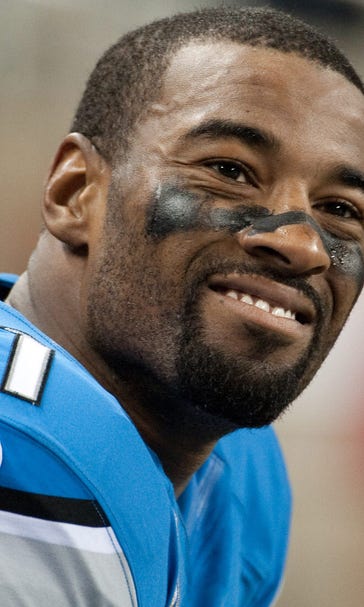 Lions' Calvin Johnson voted No. 2 NFL player in poll
July 10, 2014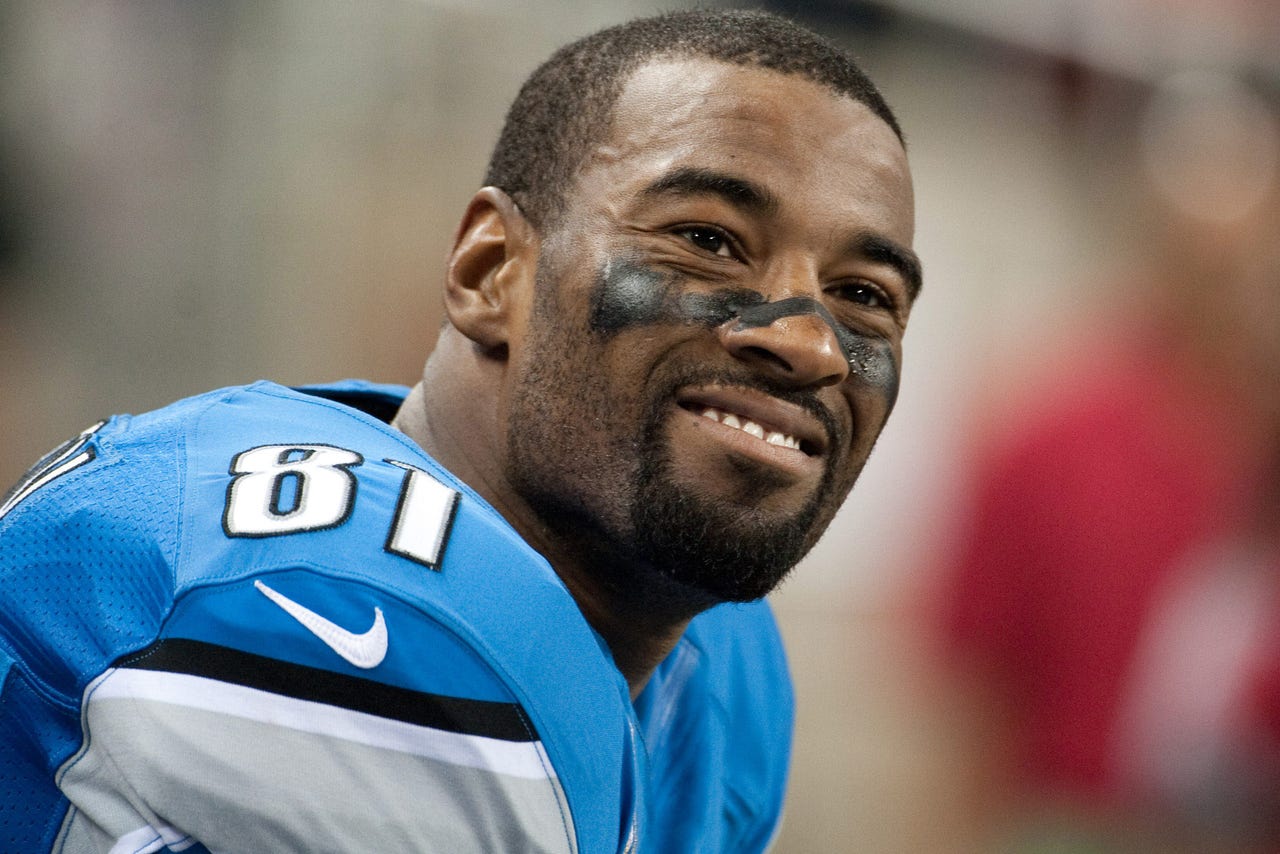 His numbers dropped significantly, but his stock among his peers still went up.
Calvin Johnson, the superstar receiver for the Detroit Lions, was voted the No. 2 player in the NFL by players around the league in a poll conducted by the NFL Network.
Johnson, who was No. 3 the last two years, finished behind only Denver Broncos quarterback Peyton Manning.
Megatron believes there's one way for him to leap-frog to the top spot.
"We need to win a Super Bowl," Johnson said during an interview Wednesday night on the NFL Network after the rankings were released.
Johnson, who is 6-foot-5, 236 pounds, is coming off an injury-plagued season in which a bum knee and banged-up finger required surgery after forcing him to miss two games.
Johnson finished with 84 catches for 1,492 yards and 12 touchdowns. He also dropped eight passes, tied for eighth-most in the league.
In 2012, Johnson set the NFL single-season record with 1,964 receiving yards on 122 catches.
Despite the drop statistically, the respect for Johnson, 28, has never been higher. Consider some of this praise from interviews with the NFL Network:
--- Hall of Fame receiver Michael Irvin: "Doesn't matter who you have playing quarterback. My mom can play quarterback for Calvin Johnson and he'd still could catch about 100 balls."
--- Philadelphia receiver Jeremy Maclin: "There's things that he does that nobody else can do, flat out."
--- Cleveland cornerback Joe Haden: "He's just the prototype if you could build a receiver, how you would want him to be built. He can go get the ball in the air. He runs by people. Usually fairly big guys don't run good routes. He runs really good routes."
--- Arizona cornerback Tyrann Mathieu: "He's everything everybody wants to be. He's tall, he's fast, he's strong and he's glorified."
--- Chicago cornerback Tim Jennings: "He's a freak athlete. You can't find too many 6-5 wide receivers, run a 4.3, jump out the gym."
--- Chicago receiver Brandon Marshall: "He's a monster."
--- Philadelphia linebacker Mychal Kendricks: "Too tall. I mean you can try to cover him, but good luck. Probably get up to his kneecap."
--- Lions running back Joique Bell: "He really is a man amongst boys out there."
--- Lions tight end Joseph Fauria: "Freak of nature."
Johnson, entering his eighth season in the NFL, is one of five Lions who were voted among the top-100 players. The others were Stafford (No. 100), running back Reggie Bush (No. 85), linebacker DeAndre Levy (No. 59) and defensive tackle Ndamukong Suh (No. 40).
---