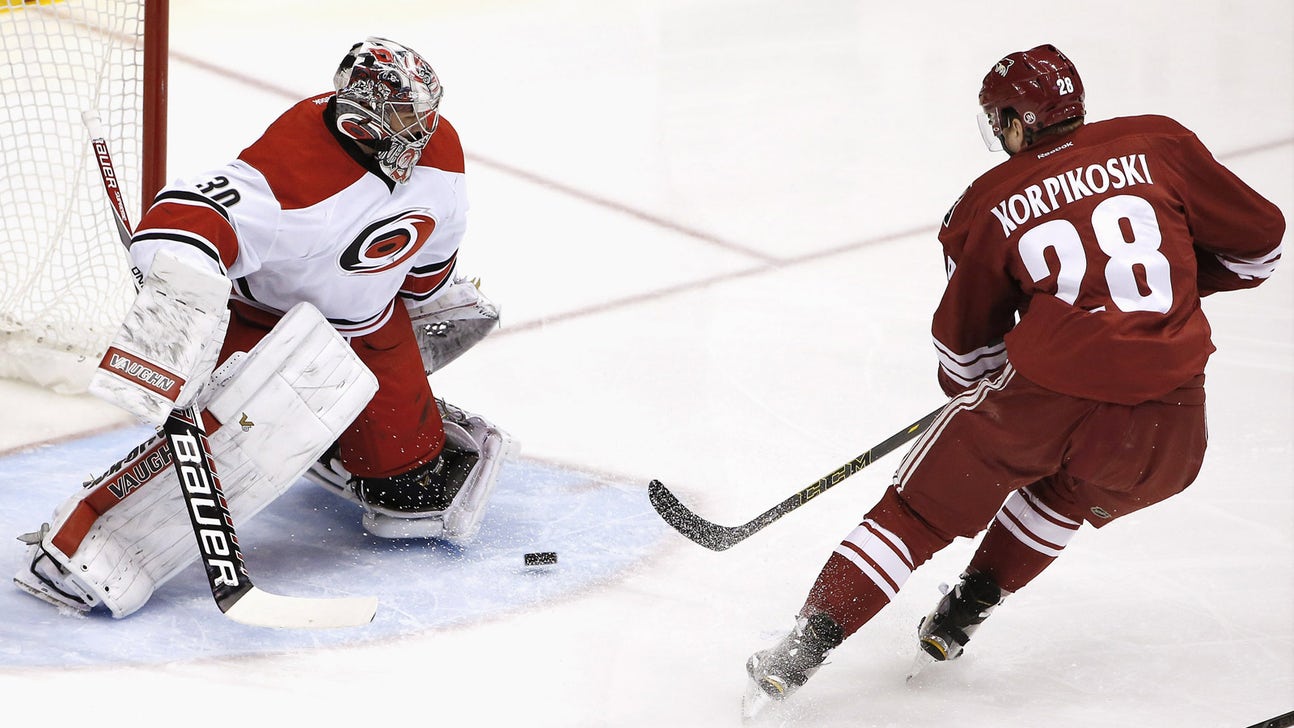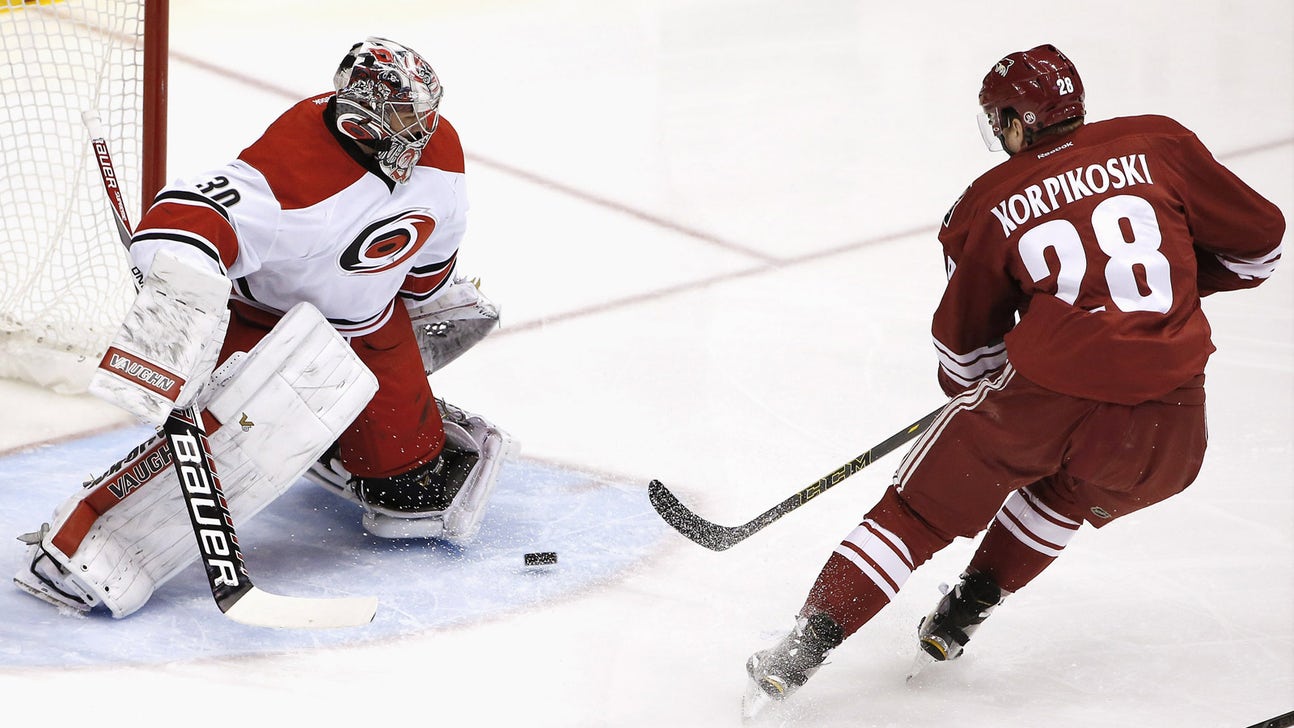 Lindholm's shootout goal leads Hurricanes over Coyotes
Published
Feb. 6, 2015 12:09 a.m. ET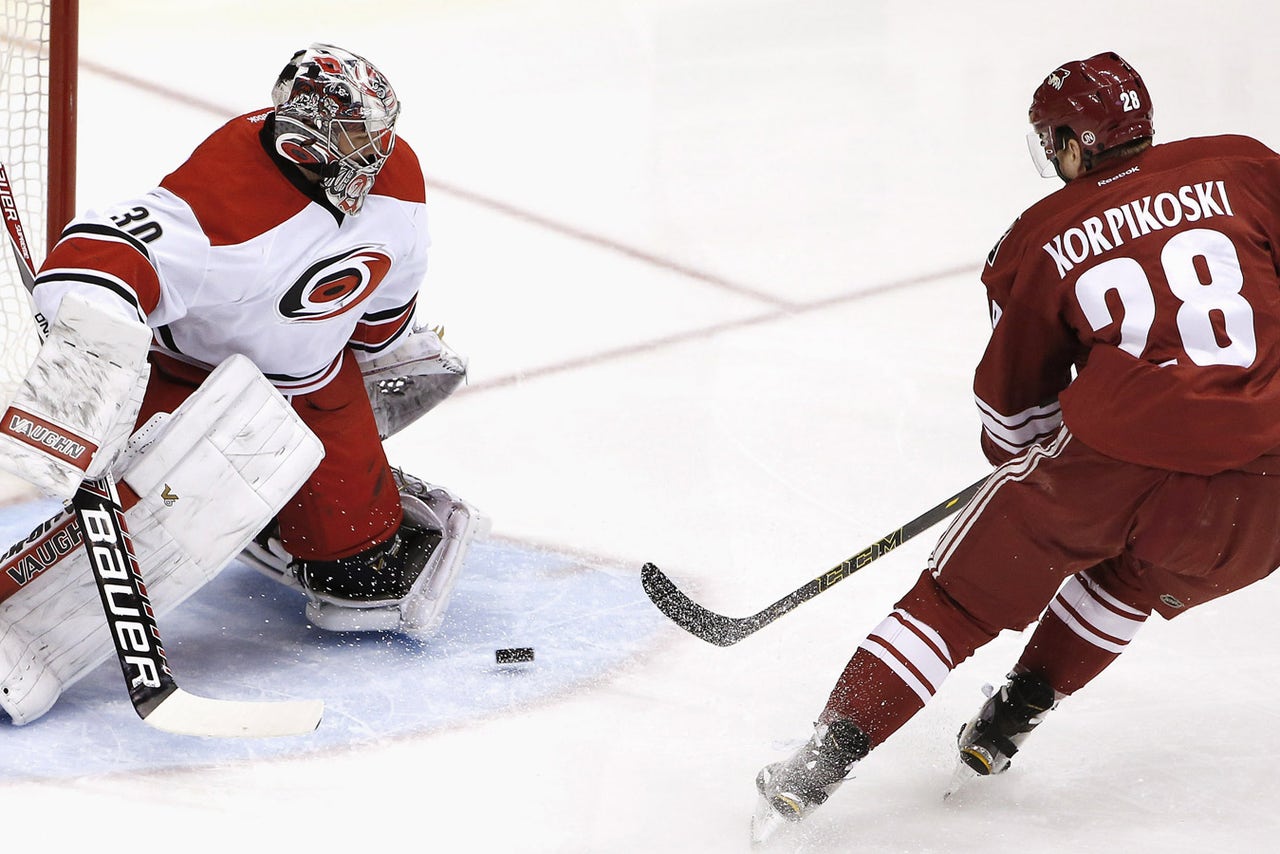 GLENDALE, Ariz. -- Eric Lindholm scored the only goal of the shootout to give the Carolina Hurricanes a 2-1 victory over the Arizona Coyotes on Thursday night.
Carolina's Victor Rask and Arizona's David Moss scored early, then the teams went scoreless through the rest of regulation and overtime.
The Coyotes missed all three shootout attempts.
Mike Smith had 39 saves for Arizona, including a sprawling block with his toe in overtime. Cam Ward had 28 saves for the Hurricanes.
Rask was credited with a goal for Carolina just 1:03 into the game. It initially was credited to Ron Hainsey but officials later determined the puck had hit Rask on the way to the net.
Moss scored his first goal of the season 6:38 in.
The Coyotes played their first game since a season-high six-game road trip. Carolina are 4-1-2 in their last seven games.
Carolina's goal came when, with the game barely underway, Hainsey shot from the left circle past Smith, glancing off of Rask and past Smith. Hainsey initially was credited with the goal but it was changed after a review.
The Coyotes tied it on a slick pass to the front of the net by Keith Yandle to Moss, whose shot lifted a foot or more into the air and sailed past Ward to make it 1-1 6:38 into the game.
It was Yandle's 11th assist in the last 10 games. He has a five-game assist streak, longest for any of the Coyotes this season.
Arizona killed four penalties, including a four-minute double minor that was levied against Lauri Korpikoski for high-sticking. The Hurricanes were not called for a penalty.
In the defense-dominated game, Carolina had eight shots in the first period and Arizona seven shots in the second.
After outshooting their opponents 170-149 the last five games, Arizona was outshot by Carolina 40-29.
---