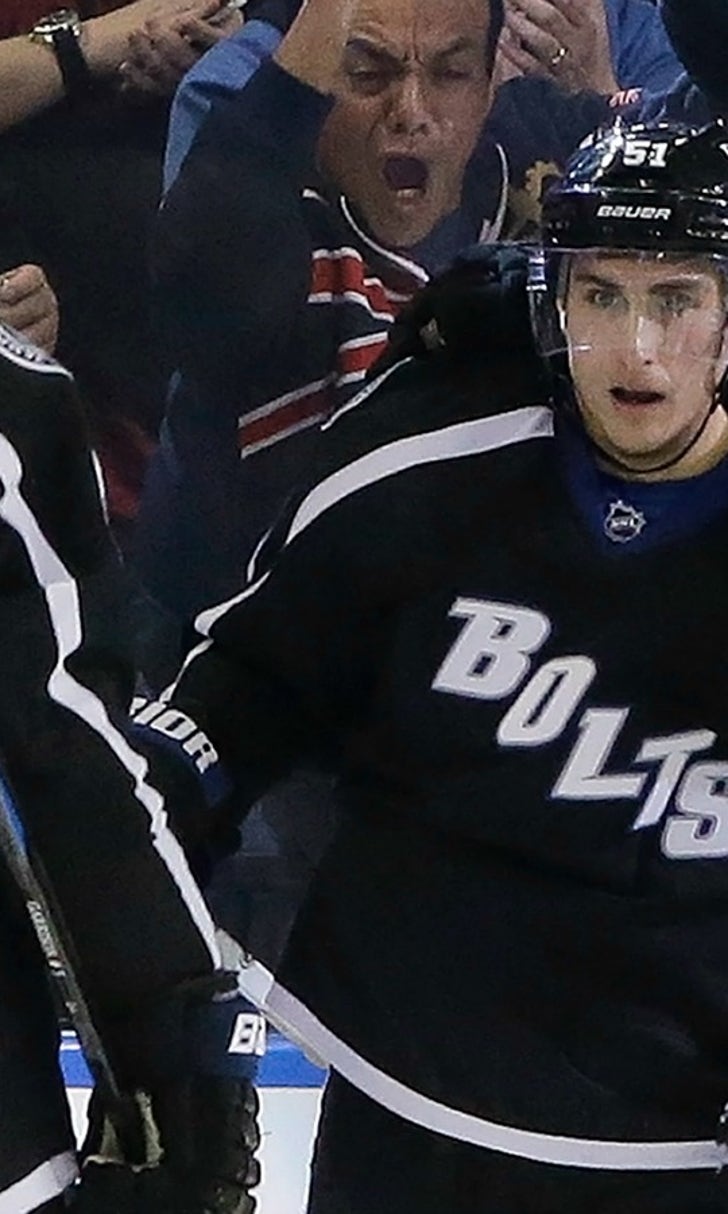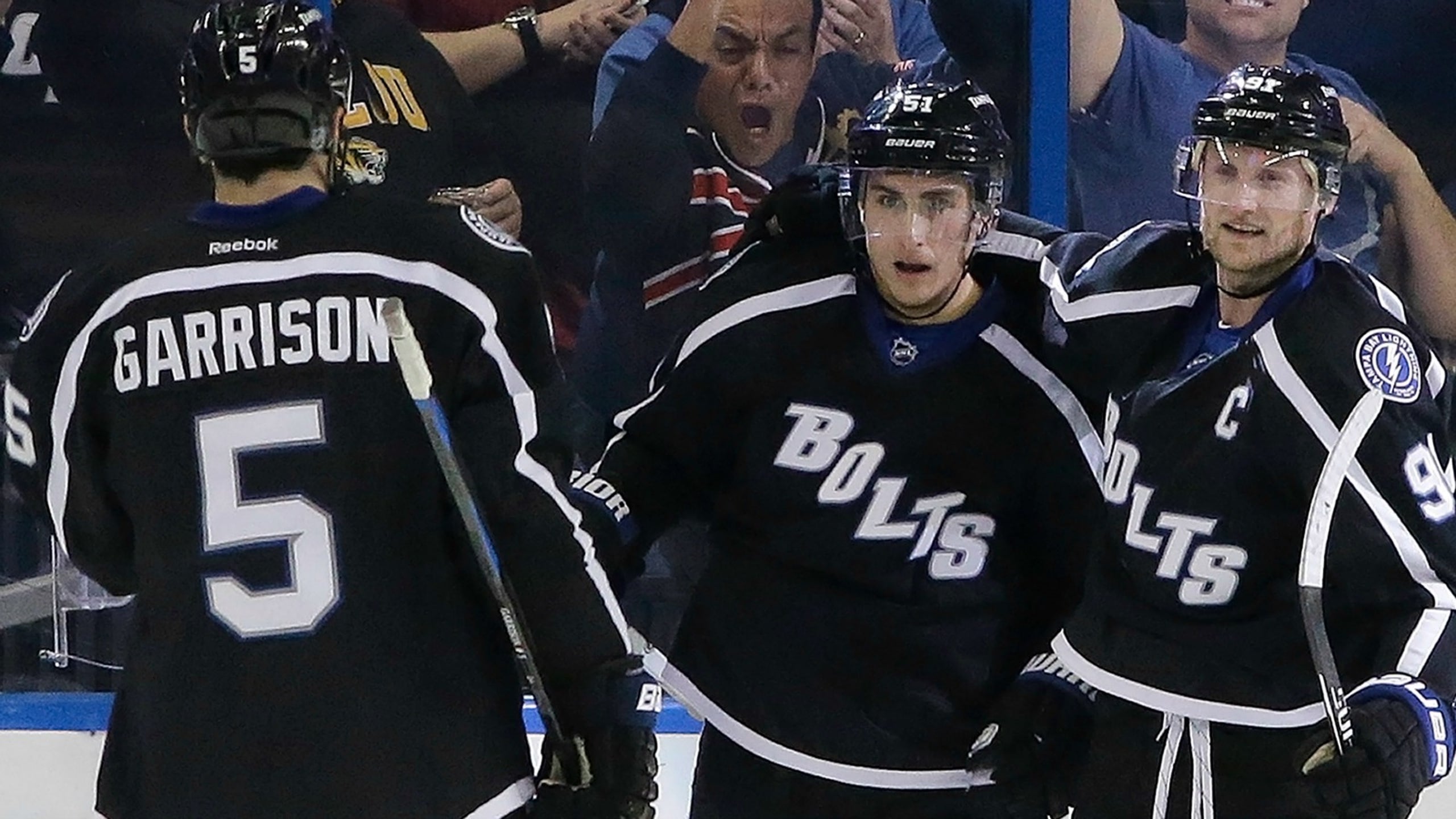 Lightning's scoring frenzy alive and well in climb atop Eastern Conference
BY foxsports • February 1, 2015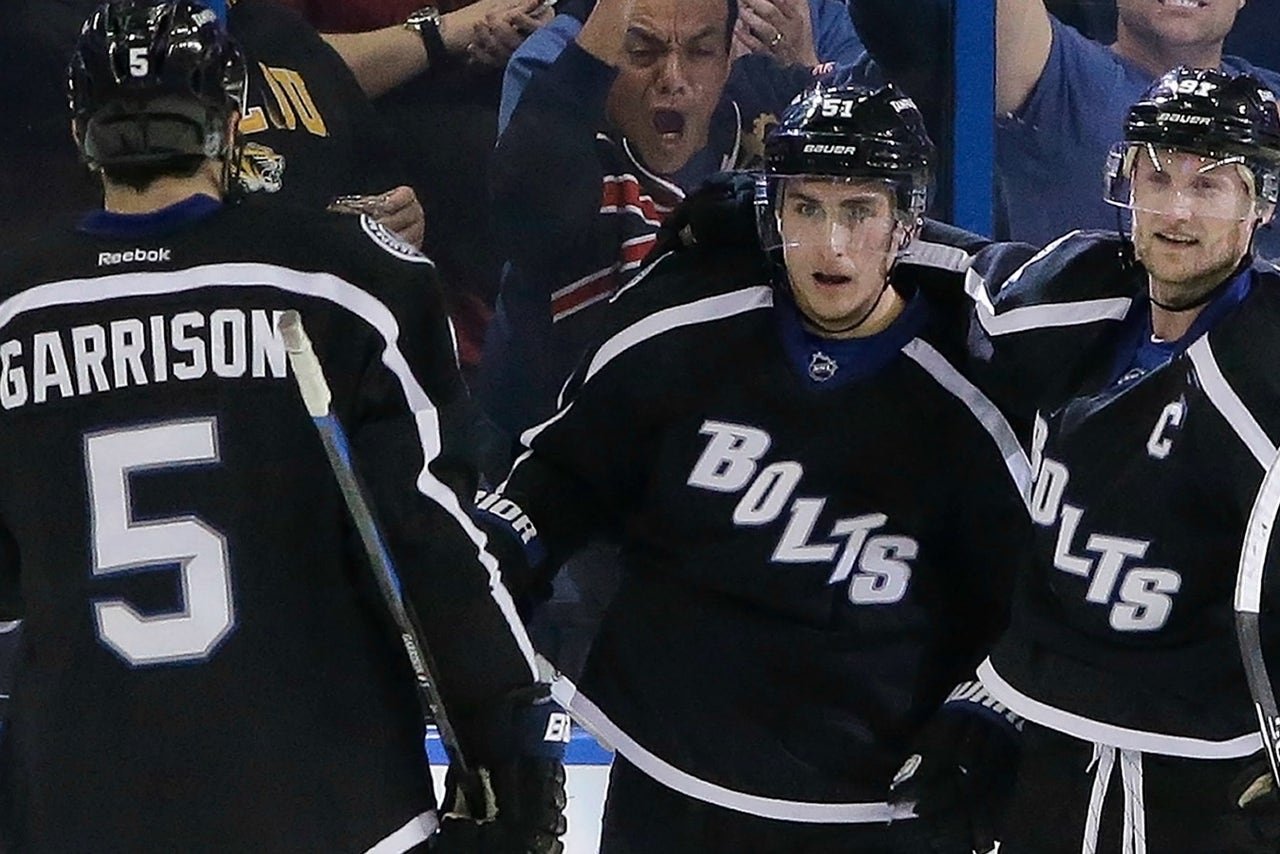 TAMPA, Fla. -- Their scoring frenzy is more pack of wolves than lone predator, the threat deep and diversified.
Their scoring frenzy is a variety of riches, its potential to carry the Tampa Bay Lightning far already seen in their climb to the top of the Eastern Conference.
Names like Steven Stamkos, Tyler Johnson and Nikita Kucherov are known snipers, but others like Valtteri Filppula, Cedric Paquette and Brian Boyle have proven capable of heating up the net as well.
Sometimes, scoring depth is needed more than the ol' reliable when trying to scratch out victories, and depth is what the Lightning received in a 3-1 win over the Columbus Blue Jackets on Saturday night at Amalie Arena. Winger Brett Connolly scored his ninth goal this season in the first period, then Paquette and Filppula added insurance with goal No. 10 for both in the third.
With Paquette and Filppula reaching 10, the Lightning boast nine players with double-digit goals this season: Stamkos (27), Johnson (17), Kucherov (17), Ryan Callahan (15), Ondrej Palat (11), Alex Killorn (11), Paquette, Filppula and Boyle (10).
Their scoring frenzy swarms like hornets near a hive, its sting is severe.
"We have four lines that can score," Paquette said afterward. "That helps the team. I think that's why we have the most goals in the league. Our line played, again, a good game tonight. That's why we have success."
For sure, it's necessary to have workhorses to carry the scoring load. The Lightning, which lead the NHL with 3.22 goals per game, would be less of a team without Stamkos as their heavy lifter. They would be less of a team without Johnson and Kucherov emerging as young firecrackers.
But the difference between good and great often is found in the strength of the supporting cast. Depth is an ever-evolving asset, and in many ways, the Lightning are still learning what players like Paquette, Filppula and Connolly can offer. But nights like Saturday show what Tampa Bay can be when asked to produce beyond Stamkos, Johnson and Kucherov.  
Deeper, dangerous, dominant.
"I think that's a big reason why we're winning a lot of games this year," Connolly said of the scoring depth. "A lot guys have chipped in throughout the lineup and found ways to use offense. Again, we're scoring a lot of goals. We're keeping pucks out of our net for the most part. So we're going to need that going forward to keep winning games."
The Lightning have placed themselves in a good position to preserve the scoring momentum. Before Saturday's outcome, they were tied for first in the NHL with the Winnipeg Jets, Nashville Predators and Pittsburgh Penguins for having the most players with at least 10 goals this season. And that was before Paquette and Filppula joined the ranks against Columbus.
Where Tampa Bay has a Thanksgiving feast of scoring depth, some dine on moldy bread crumbs. Consider the Buffalo Sabres, who have just two players with at least 10 goals. Or the New Jersey Devils, who have three. Or the Carolina Hurricanes, who have four.
This scoring frenzy is healthy and strong, its presence proof that the Lightning can rely on a full cast to contribute rather than hoping the stars shine bright each night.
Imagine what it can be if Tampa Bay's youth continues to mature, if Paquette prolongs his ascent, if Jonathan Drouin becomes all the Lightning hope?
"Just as it did with Jonny, Palat and Kuch, now we have the next wave of guys coming up," Lightning coach Jon Cooper. "We're pretty confident in what these guys can do. It's just going to take them more games to get them more comfortable in the league. And that's what's happening."
It's happening, all right. That's something to value, their scoring frenzy alive and well.
You can follow Andrew Astleford on Twitter @aastleford or email him at aastleford@gmail.com.
---