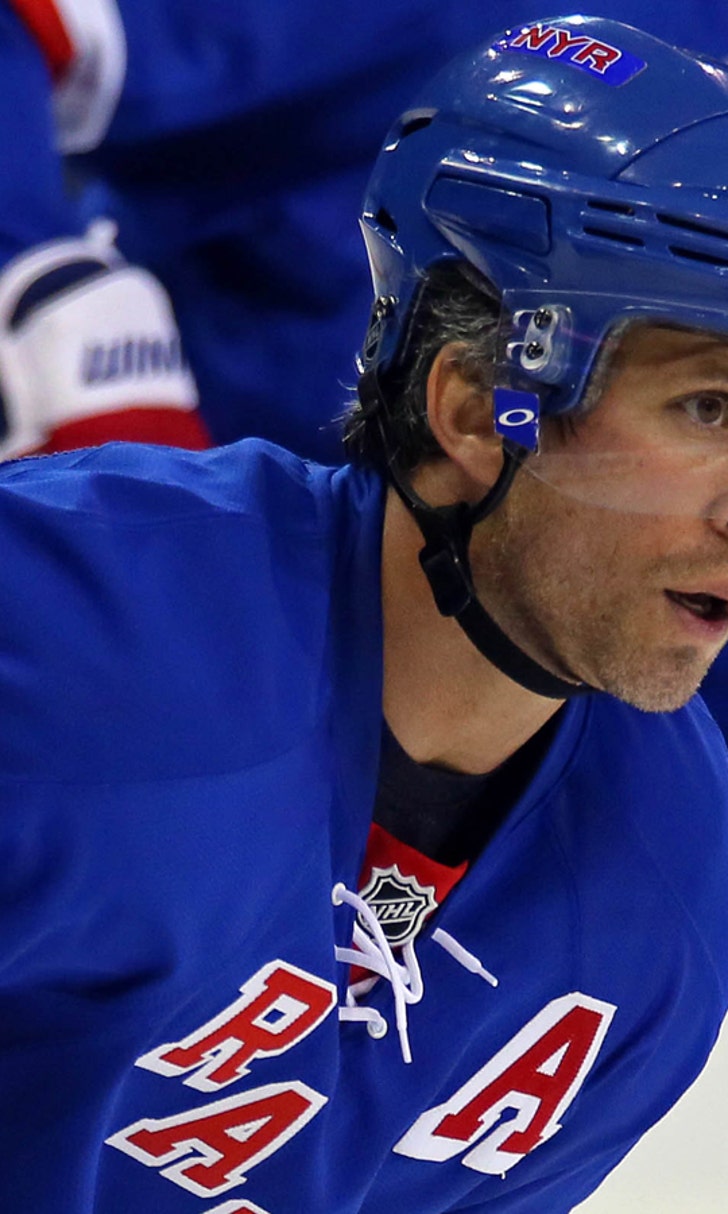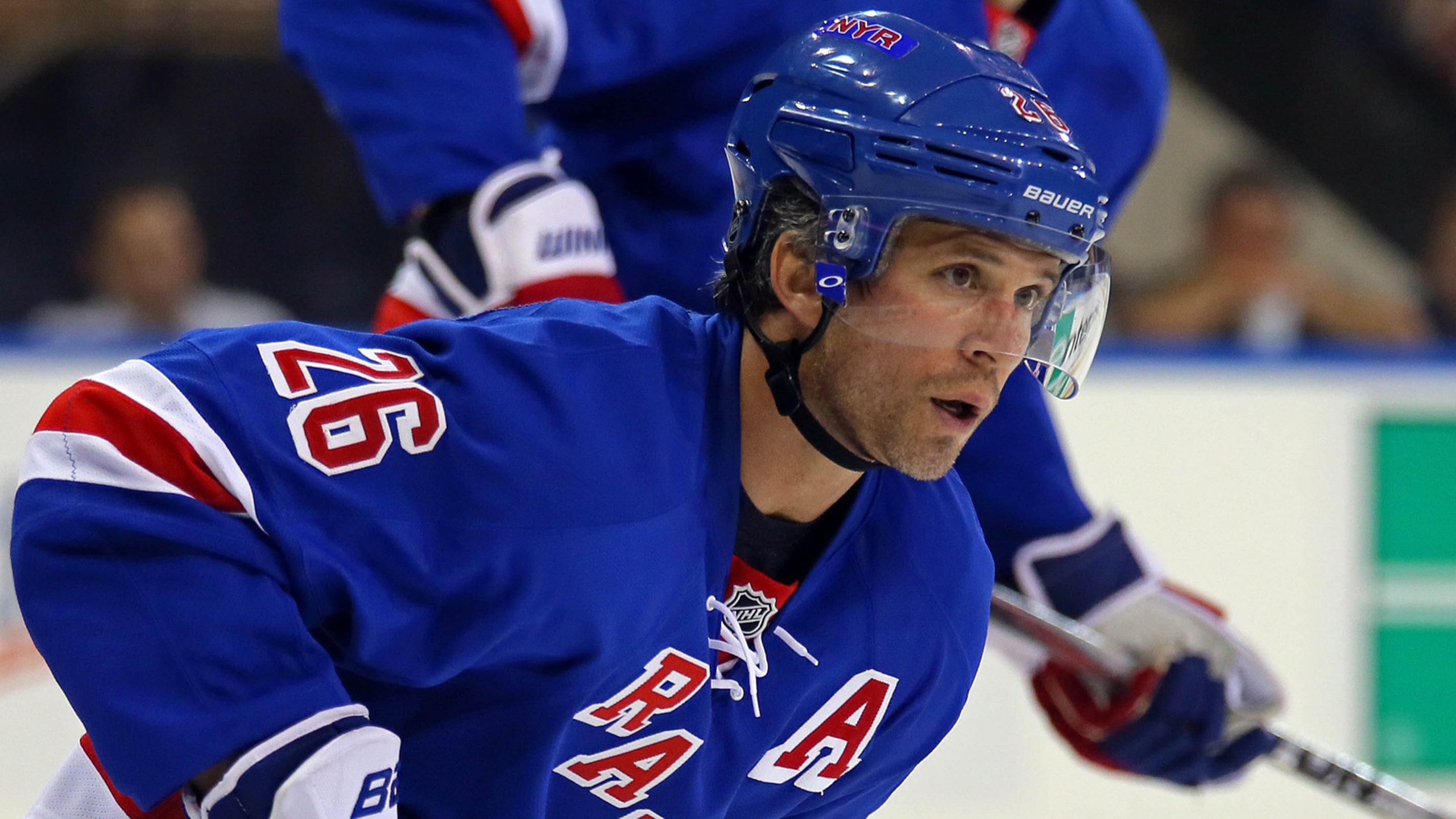 Lightning, Martin St. Louis approach true ending for their split
BY foxsports • November 25, 2014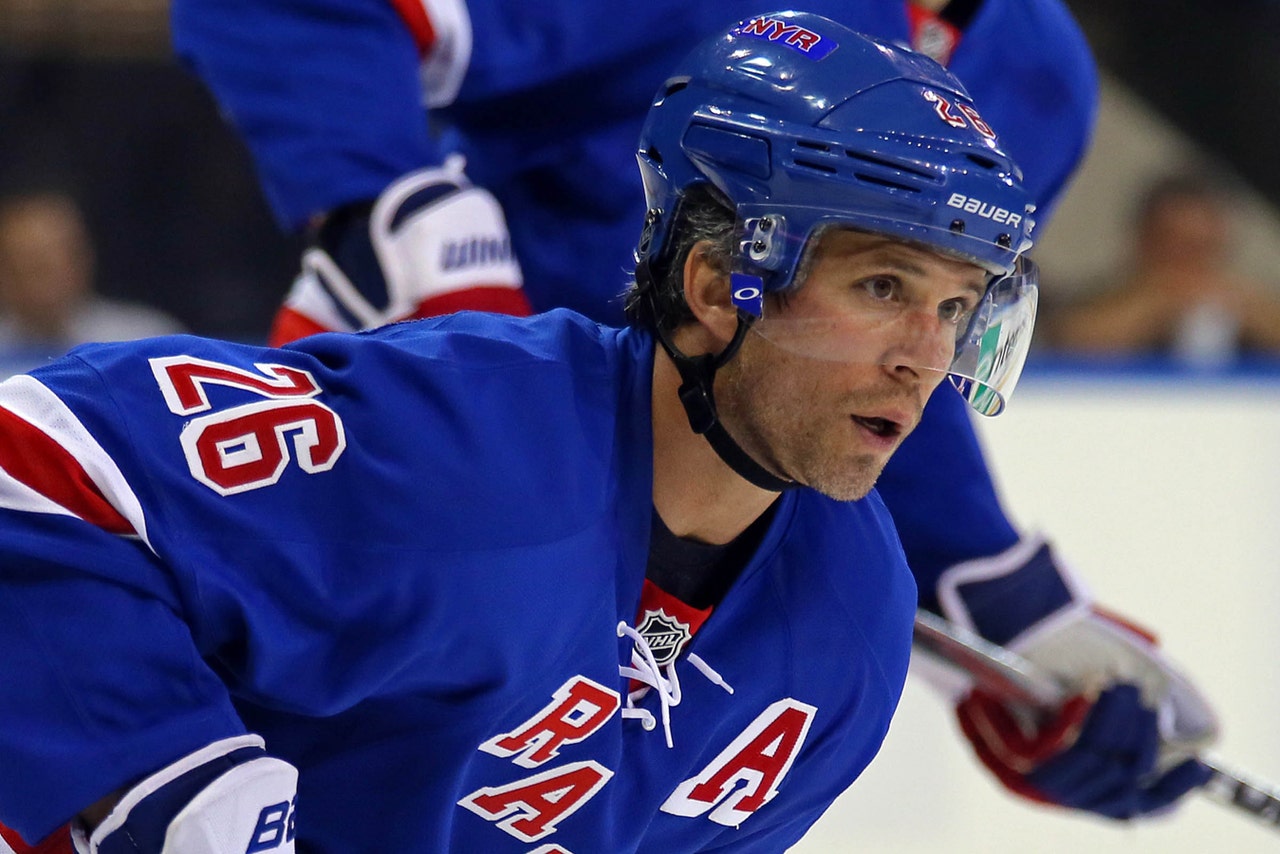 TAMPA, Fla. -- It has been eight months since team and captain parted ways with chilly feelings.
Eight months have passed since both began new eras. Eight months have passed since a 14-year partnership ended after an awkward buildup to a blockbuster trade and confusing emotions left behind.
Eight months have passed since The End.
Marty St. Louis in New York Rangers red and blue isn't a strange sensation anymore. He has lived a long playoff run in the Big Apple, appeared in a Stanley Cup Final and grieved after his mother's death along the way.
The Tampa Bay Lightning without feisty No. 26 in their dressing room isn't an odd sight any longer. Ryan Callahan came and chose to stay in free agency, Steven Stamkos was awarded the "C" and a young team grew from clinching the franchise's second playoff berth in seven seasons and signing proven free agents to retool for another sprint.
St. Louis' return Wednesday, when the Rangers face the Lightning at Amalie Arena, represents finality. In reality, though, little about what defined Tampa Bay in St. Louis' final season here remains alive.
He has moved on. They have moved on.
Only ghosts and memories remain.
"It's weird to go past the dressing room and not make a left turn in it," St. Louis said Tuesday. "But you move on. I think it's going to be extremely special for me tomorrow to play here. It was 13, 14 great years. I look back at it. I grew up here pretty much. I felt like it as a professional. So to come back here and play here, it's going to be special."
There will be some nostalgia Wednesday night, but embers will burn, too.
The hot anger that came with St. Louis' demand to be traded always was about timing. That anger remains with some, like a scab waiting to be ripped before and after the puck drops with a former franchise face in different colors. There could be boos.
After all, he left at the wrong time, with 20 games left in the regular season. He left without a proper goodbye, instead releasing a hastily crafted 311-word letter to fans that included the line, "I would rather not discuss what brought me to that decision, but in the end this is a decision for my family." He left in a way unbefitting of the underdog persona he exuded on the ice, instead exiting for Madison Square Garden as if trying to slink from Tampa through a back door.
"We had some high moments together, we had some low moments together," St. Louis said. "But I think we were together for 14 years. And that's what I would tell them: Remember the great 14 years. And I understand the disappointment maybe they feel. But for me, it's more like I get their pain. But I just want them to respect my decision. I think I've earned that."
In every way, St. Louis is right.
This is his life. It was his choice to leave a team high and dry that tapped him as the franchise's ninth captain. It was his choice to act in a way that made him an instant villain to many.
Tuesday, it was easy to sense some regret from St. Louis with the way he made his former home a speck in the distance. He said he never had a chance to say goodbye. He said the whiplash nature of those whirlwind hours was hard.
"That was the toughest part," he said.
But again, this is his life. Joe Maddon's choice to opt out of his contract with the Tampa Bay Rays in October offers a chance to revisit St. Louis' choice with a different perspective.
A man should be free to make his way in the world however he desires. Life is larger than team legacy. Life should be about more than stats, trophies and the roar of a crowd as "Louie Louie" plays.
Life, after all, can be too short.
Had St. Louis left after last season, though, he would have been viewed differently. The breakup would have hurt. But the pain would have been less severe, more understood.
Still, with eight months gone, it's clear both sides have done what was necessary to thrive after parting ways. Time heals. Time can sooth.
St. Louis has faith in himself that he made the right choice. He's happy with his life in the Northeast with his family. He came within three victories of claiming his second Stanley Cup. He has proven this season that he remains someone to be reckoned with by standing second on his team in goals (eight) and assists (nine).
The Lightning, meanwhile, have Callahan, Anton Stralman, Brian Boyle and more as part of the new Tampa Bay. Stamkos has grown as a star and as a leader. Tyler Johnson and Ondrej Palat have asserted themselves as talents on the rise. There's hope in Jonathan Drouin's potential. And those two first-round draft picks received in the St. Louis trade look mighty fine now.
"I'm not surprised," St. Louis said of the Lightning's success without him. "This is a good, young team. I'm not surprised at all. Even last year, when we lost Stammer (with a broken right tibia), we were still rolling. I can tell you the depth of the talent pool that they have. So no, I'm not surprised. And they get Callahan, a very, very respected, good hard-nosed player. They got some good free agents this summer. So no, I'm really not surprised."
Eight months ago, the wound was raw.
These days, success has allowed the Lightning to make their former captain little more than a memory to relive on occasion.
Those cold feelings are a little warmer. Wednesday night, at last, a true ending will come.
You can follow Andrew Astleford on Twitter @aastleford or email him at aastleford@gmail.com.
---
---